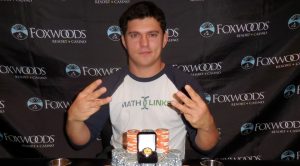 Valentin Vornicu, who has been taken as a newcomer to this year's WSOP Main Event, managed to lead into the Day 3 of the event. A total of 2,186 players remained on Day 3 action after a large number of the starting 6,737 dropped out. The tension and excitement in the atmosphere could be easily felt in the air, especially considering the prize of $8 million for the winner and the fact that less than one third of the overall number of players remained on Day 3.
The 33-year-old Romanian player, who is known for being an eight-time gold ring winner from WSOP Circuit, led the way at the dinner break on Day 3 of 2016 WSOP Main Event with 1.2 million in chips.
Vornicu started Day 3 with 838,600 in chips, putting him in front of the other players with more than 200,000 in chips, and he managed to considerably boost his stack before the dinner break, becoming the first player to get 1 million in chips. His most serious foe was the British player Tom Middleton, with whom he even exchanged the lead several times.
Another player he managed to overcome was the 2008 WSOP gold bracelet winner Michael Banducci, against whom he picked up a nice pot in the last hour before the dinner break. Some of the other notable players who were at the table at the dinner break of Day 3 were Griffing Benger, Cord Garcia, Ramin Hajiyev, Marc-Andre Ladouceur and John Dibella. Apart from David Williams, other players who got eliminated before the dinner break on Day 3 were Ray Romano Stephen Chidwick, John Arne Riise and Jake Cody.
The Romanian commented on his great performance, saying that it felt good not only because he loves poker, but because he also meets new people. He explained that he enjoyed the WSOP Main Event very much, especially considering the fact this is the first time for him to take part in it.
This is indeed the first time the 33-year-old Vornicu registers as a participant at the World Series of Poker Main Event, no matter that he has already been pretty successful in other poker tournaments. This included him winning eight gold rings in WSOP Circuit, as well as $530,000 in live tournament earnings.
In order to join this year's $10,000 buy-in tournament, the player won a satellite, and more specifically, the $200 WSOP.com 25-Seat Scramble.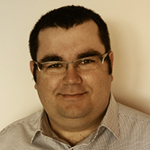 Harry Evans is a long-year journalist with a passion for poker. Apart from a good game of poker, he loves to write which is why he spent several years as an editor of a local news magazine.