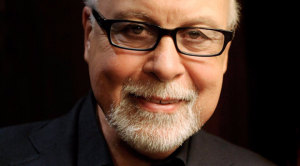 It is not only the entertainment industry that is to remember Rene Angelil today, at the eve of the anniversary of his death. The world of poker also is. One year ago, the Canadian musical producer, talent manager, singer and entertainment mogul passed away at 73, after losing the battle with throat cancer and millions of people sympathised his family for the devastating loss.
It is a well-known fact that the husband of the singer Celine Dion was one of the most influential people in the contemporary show business. However, no so many are the ones who did know that Rene Angelil was also bound to poker, as he was a keen poker player. Of course, there were some publications on the matter in the gutter press, but they were more focused to find out was he, or was he not a compulsive gambler, instead of doing him justice for his achievements.
And this is something we at the Casino Guardian would like to do. In Memoriam to Rene Angelil.
Rene Angelil's Gambling Habits
For years, the press was trying to analyse Angelil's gambling habits, pointing a finger at him, calling him a compulsive gambler and accusing him in spending millions while playing poker. Little did he, and his family, pay attention at such publications, but the truth is that Angelil was a poker player, and a keen one as well.
He took part in a large number of tournaments, and was also rumoured as a dedicated gambler away from the poker table. For years, the Canadian musical producer and mogul was rumoured to have been spending $1 million on a weekly basis at the Caesars Palace and keeping a line of credit at Bellagio.
The Caesars Palace have later officially revealed the gambling losses of Angelil after various media reported him gambling such a massive amount of money, calling the allegations "totally false". With his permission, the casino took the unusual step of revealing that Angelil's losses in 2005 and 2006 had been estimated to $230,300, while his tournament poker winnings had amounted to $259,079.
Best Achievements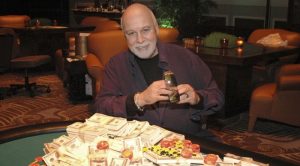 Probably few people know that Rene Angelil had some great poker achievements, too. One of the largest ones for him as a poker player was the fact that he managed to qualify for the 2005 edition of the World Series of Poker (WSOP) Tournament of Champions. Two years later, he finished in the money over the 2007 edition of the World Poker Tour's (WPT) Mirage Poker Showdown event.
The all-time poker winnings of Rene Angelil have been estimated to $750,000, while his best live cash amounted to $62,175.
As a poker player, Rene Angelil won a number of tournaments. By looking at the statistics, Angelil had definitely had a little preference for the Bellagio Weekly Tournaments, making his best performances there. In September 2005, he won two of the Bellagio Weekly Tournaments, scooping an overall prize of $51,685.The participated in the Bellagio Weekly Tournaments in June 2006, winning one of them and ranking as a runner-up in another. September 2006 and November 2006 also brought him success and he ranked first.
In 2007, he ranked second in two No Limit Hold'em events of the Bellagio Cup III, taking home overall winnings of $87,290. In July 2012, he won the Bellagio Cup VIII for $46,075.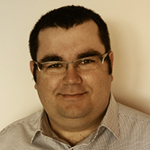 Harry Evans is a long-year journalist with a passion for poker. Apart from a good game of poker, he loves to write which is why he spent several years as an editor of a local news magazine.