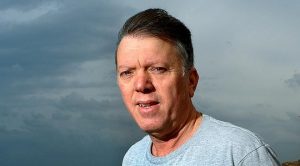 For some time now, the UK gambling market has been a spot of interest for offshore investments. The increased market share has attracted the attention of many business people who have chosen to start their own entities on the territory of the country.
The founders of the gambling company 888 Holdings Avi and Aaron Shaked are famous not only in Israel where they come from, but are currently among the most popular people in the UK gambling industry. They have built their own gambling empire, bringing the company among the most famous and well-recognised companies on a global scale, and not only in the UK.
Avi Shaked
Avi Shaked is probably the most famous one of the founders of 888 Holdings due to the fact he has been involved with politics. Born in Israel, he started his career at the beginning of the 1980s.
Avi Shaked worked for MCI, but then he and his brother Aaron decided to found a company in collaboration with another couple of Israeli brothers – the Ben-Yitzhak.
Apart from his business flair, Avi Shaked is also known for his political views and involvement. He used his political and business connections to work for pushing the peace between Israel and Palestina, and also contributed a lot in order for the Geneva Convention of 2003 to be created. Two years later, he ran a campaign to be elected in an Israeli public office with the promise to seek further changes and reforms in social prosperity and interest.
Although Shaked was not elected then, his political involvement went further. He was still focused on supporting the peace between Israel and Palestina and even made an unusual offer to the Prime Ministers of both countries to start negotiating.
Apart from his involvement with politics and gambling industry, a decade ago Mr. Shaked announced some plans for entering another industry. In 2007, he and Eyal, a son of his, founded a coffee shops chain. Of course, he is still engaged with the gambling giant 888 Holdings.
Aaron Shaked
The other one of the two Shaked brothers who were involved in the establishment of 888 Holdings – Aaron Shaked – was born in Israel, too. At first he was oriented towards a totally different sphere – he was to become a dentist, but instead, he got the idea of establishing a web-based casino, so he is the one who got more credit for the creating of 888 Holdings.
After sharing the idea with Avi, the two of them decided to establish a web-based casino. However, there was one major problem – neither of them was a gambler and had any knowledge about the games and their rule. That was the reason why they approached two other Israeli businessmen – the brothers Ben-Yitzhak, and then all of them established Virtual Holdings Limited.
Of course, just as his brother Avi, Aaron is known for being involved in other businesses apart from gambling. As a matter of fact, he is known as a mogul, involved in the property business. Apart from that, he is also famous for his philanthropic activities, helping various organisations and being their sponsor.
Unfortunately, Aaron Shaked passed away in 2010, at the age of only 58 years after fighting some health issues for several years.
888 Holdings
Currently, 888 Holdings operates a number of high-end gambling websites, offering a great variety of casino, gaming, poker and sports betting options. The company was found in 1997 by the Israeli businessmen Avi and Aaron Shaked and Shay and Ron Ben-Yitzhak under the name Virtual Holdings Limited.
The operator is headquartered in Gibraltar and owns several subsidiaries and brands. Currently, it is known as one of the largest and most prominent gambling companies which operate not only in the UK gambling industry, but also on a global scale.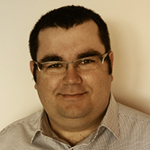 Harry Evans is a long-year journalist with a passion for poker. Apart from a good game of poker, he loves to write which is why he spent several years as an editor of a local news magazine.