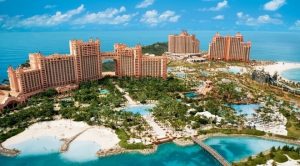 One of the most popular top-tier live events sponsored by PokerStas – the PokerStars Caribbean Adventure (PCA) – come back to kick off in January 2018. The global poker brand officially revealed that the PCA tournament is to return at the beginning of 2018, bringing much excitement to both organisers and poker fans.
Yesterday, PokerStars' Director of Corporate Communications, Eric Hollreiser, officially revealed that the PCA tournament is to offer not only a $10,300 Main Event, but will also see some changes. Mr. Hollreiser explained that the global poker brand was reviewing its live events and was aimed at providing player feedback in order to make sure that the best-quality gaming experience was offered to players.
According to him, there had been suggestions in player feedback that the PokerStars Caribbean Adventure name should have been restored, and the event's quality should have been improved in order for the PCA to reflect the heritage that had once turned into one of the most-loved annual poker events. Now, Mr. Hollreiser revealed that the event was restored and the PokerStars brand would make sure that it would remain as one of the best poker festivals.
The PokerStars Caribbean Adventure 2018 is set to take place at the Atlantis Resort on Paradise Island in the Bahamas. The festival, which is to start in the resort for 15th consecutive year, is set to kick off on January 6th and will run until January 14th. Players who choose to join the historic event, will be provided with nine days of tournaments, cash game and various activities, massive prizes and of course, plenty of good fun and excitement.
As revealed by Mr. Hollreiser, PCA 2018 will see some changes aimed to improve players' experience. He shared the PokerStars' plans to gather at least 400 players to the event, and for this the international poker brand is to increase the promotions and even reinstate the $10,300 buy-in, especially considering the fact that the PokerStars Caribbean Adventure has been a festival of great interest for high rollers. However, there will be also events suitable for players with smaller bankrolls.
According to the poker brand's official announcement, a special Super High Roller tournament is to kick off within the PCA festival, featuring a $100,000 buy-in. Apart from that, there will be other High Roller events, too, with buy-ins of $25,000 and $50,000. As far as promotions are concerned, all tournaments that cost more than $10,000 will feature a reduced admin fee. Admin fees will also be cut by 50% for the tournaments featuring levels of 19 minutes or less.
As mentioned above, player feedback has always been very important to the organisers of PCA, which is why the series will offer a tailored and streamlined poker events schedule, featuring over 30 tournaments, including ones that offer longer levels of 40 minutes and more. Special promotions will also be running at the time of the series.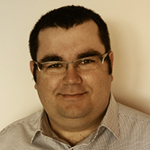 Harry Evans is a long-year journalist with a passion for poker. Apart from a good game of poker, he loves to write which is why he spent several years as an editor of a local news magazine.