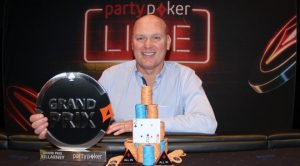 The 2017 partypoker LIVE Grand Prix Killarney Main Event was brought to an end last night, with the Irish poker player Thomas Gallagher conquering the event. Gallagher was crowned as the winner of this year's partypoker LIVE Grand Prix Killarney Main Event after he managed to outlast a player field of 906 entrants.
After a Live Satellite and a large number of online Day 1s, the Main Event kicked off with a number of Live Day 1s held on September 7th and 8th 2017 in return to a buy-in of €340. The event, which took place at Ireland's National Event Centre (INEC) and Gleneagle Hotel gathered a total of 906 entries, of whom it was Thomas Gallagher who emerged victorious, getting the partypoker LIVE Grand Prix Killarney €340 Main Event's title.
Gallagher's Way to the Victory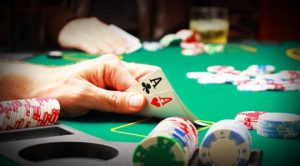 Thomas Gallagher, an Irish poker player managed to take down the event, generating his best live cash so far and boosting his total live winnings to $86,169. He entered the third day of the event as a chip leader, topping the list of the the last 26 players remaining and managed to stick to the top or near the top of the chip lead for most of the Main Event's final day.
The last day of the event started with eliminations, with an exception made for the Golden Chip holders (players who qualified to Day 2 of the Main Event online at the partypoker website). All players who owned one of the Golden Chips and managed to reach the final table, was not only given the chance to get a larger cash portion, but was also granted with a Caribbean Poker Party (CPP) package estimated to $10,000.
As mentioned above, Gallagher managed to stay close to the top for most of the final day of the €340 Main Event. At the time when the unofficial final table was formed, he was a chip leader with a stack of 4,950,000, followed by two players who got considerably shorter stacks than him – Pat Dowling with 2,790,000 and Ronan Sweeney with 2,780,000 in chips.
The players were being eliminated one by one from the Main Event's final table, until there were only three of them remaining – Thomas Gallagher, Ronan Sweeney and Yue Wang. The last remaining players stopped the clock to discuss a deal, finally making an agreement based on their chip counts. At that point of the game, it was Sweeney who got the chip lead, so he was guaranteed the largest cash portion of the prze pool. Wang was second in chips, so he was guaranteed the second-largest monetary prize, while Gallagher was third with a guaranteed cash prize of €28,329.
The three players left a $5,000 portion to be played for, as well as the Main Event's trophy.
Shortly after that, Wang was eliminated, leaving Gallagher and Sweeney in a heads-up battle for the champion's title. It did not take long for Gallagher to defeat his last standing opponent and emerge victorious from 2017 partypoker LIVE Grand Prix Killarney €340Main Event.
Final Table Ranking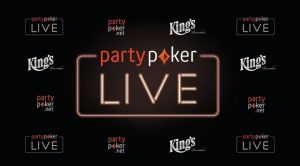 With Thomas Gallagher occupying the first position in the ranking, taking home a prize pool portion of €35,878 after a three-way final table deal, Ronan Sweeney remained at the runner-up position with a monetary prize estimated to €38,393. The third place was occupied by Yue Wang who received a total of €30,878 after the three-way final table deal with Gallagher and Sweeney.
Alan Kelleher remained fourth, followed by Mike Quirke. The sixth place was taken by Ciaran Gillmartin, while Gerald Keenan occupied the seventh position. Colin Quarry ranked eighth, taking home a prize pool portion of €7,500.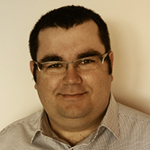 Harry Evans is a long-year journalist with a passion for poker. Apart from a good game of poker, he loves to write which is why he spent several years as an editor of a local news magazine.