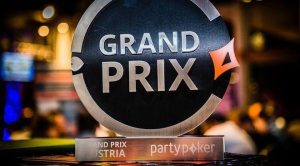 There has been a growing trend in the poker world for operators that have started off in the online poker space to eventually expand into the live poker field. It has been for quite some time now that PokerStars has sponsored quite successful live festivals taking place in all four corners of the world.
It can be said that partypoker is the other poker operator to strike instantly when it comes to the organisation of successful live tournaments in different pleasant spots across the globe. The poker brand has created a number of poker series over the past several years and those have proved quite popular with both professionals and those playing the game only recreationally and for fun.
The partypoker LIVE Grand Prix Austria was the latest partypoker festival to be marked as completed. It ran from 29 September through 9 October. Montesino Casino in the Austrian capital, a spectacular building in a spectacular city, played host to said festival and opened its doors for everyone interested to take part.
The partypoker LIVE Grand Prix Austria featured a plethora of events but it is rather needless to point out that the Main Event was the one to attract the greatest attention. And aside from it, there was one more particularly exciting tournament – the €2,200 High Roller, which drew some of the world's top high roller poker players to its field.
It was only last night when Vladimir Burstein, a player from the Czech Republic, took down the Grand Prix Austria €115 Main Event. And Fedor Holz, a well-known high roller expert, was the winner of the High Roller tournament which was completed a few days ago. Here's a little more about the exciting festival's biggest winners.
Vladimir Burstein
Burstein went to the Montesino Casino with the intention to play cash games. However, he ended up as the winner of the Grand Prix Austria's Main Event. The player emerged victorious over a behemoth field of 5,229 fellow participants to win a first-place prize of €47,520 and a shiny partypoker trophy to remember his accomplishment.
Prior to last night, the player had a number of cashes from live tournaments played around his home country. However, the latest Main Event victory secured him with his largest ever tournament poker cash. As mentioned above, Burstein is more of a cash game player.
Fedor Holz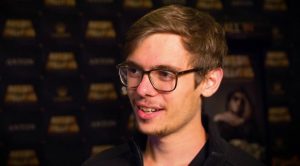 There are probably few poker fans who have not heard about the 24-year-old German who won some of the world's highest buy-in tournaments within the span of 2016. This young German was namely Holz who earned more than $16 million last year for taking down a number of high rollers and beating some of poker's most fierce players.
Although we have grown used to seeing Holz playing in higher buy-in events, the player entered one with a lower buy-in fee, but nevertheless designated as a high roller. The event was a €2,200 one and took place on 6 October 2017. It drew 42 unique players and 8 re-entries, bringing up the overall field to 50.
There were as many as six paid places and it is interesting to note that five of them were occupied by German players, which came as another testament to the statement that Germany could be the new live tournament poker super power.
Holz eventually scooped €34,000 for his triumph in the High Roller event after an exciting heads-up match with his compatriot Jan-Peter Jachtmann.
partypoker LIVE will next travel to Punta Cana, the sun-kissed easternmost tip of the Dominican Republic, for the highly anticipated Caribbean Poker Party. The festival is slated for November and will feature guaranteed prize money of $10 million. The Main Event solely will feature a guaranteed prize pool of $5 million.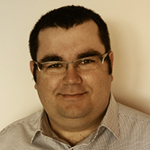 Harry Evans is a long-year journalist with a passion for poker. Apart from a good game of poker, he loves to write which is why he spent several years as an editor of a local news magazine.