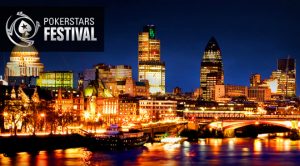 PokerStars released the official schedule for the 2018 PokerStars Festival London which is to take place next year, from January 22 to January 28. It was announced the festival is to return to the Hippodrome Casino venue for its first event of 2018. Once again, the iconic gambling establishment will be home to a variety of special events, including the annual Player Party, among other great off-the-table activities.
The PokerStars Festival London is to include events in different tournament formats like Pot Limit Omaha, No Limit Hold'em, and Dealer's Choice. The inaugural London festival will commence with the Super Deep Stack tournament where those interested in participating will be granted entry after paying a £170 buy-in.
PokerStars Festival London Main Event Starts January 24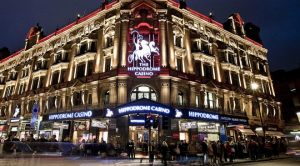 The culmination of the PokerStars Festival London will be the Main Event that will run from January 24 to January 28. Participants, who contribute with a buy-in of £990, get the chance to compete for £500,000 in guaranteed prizes. The PokerStars Festival High Roller event that starts on January 23 with a buy-in of £2,200 is likely to generate as much interest. Players also have the opportunity to buy their way into the London Cup tourney for as little as £330.
A number of cash games will run in parallel. These include a variety of No Limit Hold'em events where the blinds will be as small as £1 and £2 as well as various Dealer's Choice and Pot Limit Omaha games. The minimum age that qualifies for participation is 18 years and only members of the iconic Hippodrome Casino are allowed to join the games.
Players from the United Kingdom who are willing to take part in PokerStars Festival London are not allowed to register and buy their way in through the PokerStars client, which is to say buy-ins with money from UK players' online PokerStars accounts are not accepted. This rule does not affect those who earn their entries to the live tournaments through satellites. Participants from the UK can pay their buy-ins on-site and are provided with several options, including cash, debit cards registered in the UK, and wire transfers.
PokerStars Festival London is one of the most anticipated live tournaments on British soil. Last year, the festival (formerly known as the United Kingdom & Ireland Poker Tour) generated record-breaking interest in attendance.
The 2017 PokerStars Festival London £990 Main Event boasted a huge prize pool of £824,112 and attracted a massive field of 944 entries, who joined the tables at the prestigious Hippodrome Casino to compete for the top prize and the coveted champion trophy. It was British player Rehman Kassam who prevailed at the Main Event's final table. After negotiating a deal with the other two top finishers (Englishman Daniel Harwood and Eric Cech from Australia), Kassam walked away with £89,320 in first-place prize money.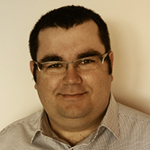 Harry Evans is a long-year journalist with a passion for poker. Apart from a good game of poker, he loves to write which is why he spent several years as an editor of a local news magazine.