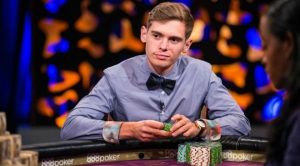 The professional poker player Fedor Holz has recently announced in his Twitter account that he made it to the Forbes 30 Under 30 list in Germany. The 24-year-old poker pro joined the ranks of the most successful young people in Germany, Austria and Switzerland in the Sports category, with his total live poker tournament earnings of $26,550,884.
Made it to the Forbes 30 Under 30 in Germany 🎉 pic.twitter.com/Otx4iSnPCR

— Fedor Holz (@CrownUpGuy) 7 June 2018
This is not the first time when Holz gets the attention of Forbes. Last year, just one day after his 24-year birthday, the American business magazine published a piece dedicated to the poker player and his successful career so far.
Fedor Holz is among the most popular representatives of the new poker players generation and is greatly respected by the poker community for his achievements over the past few years. Holz has often been referred to as "the wonder kid" of poker, thanks to his phenomenal success in the live poker arena at a very young age.
Despite the fact that a bright future in poker has always been projected for the young German, Holz has recently decided to slow things down a bit. For the time being, he plays a considerably smaller number of live poker tournaments and has become more focused on his business ventures.
"Wonder Kid" of Poker Focuses on Business Projects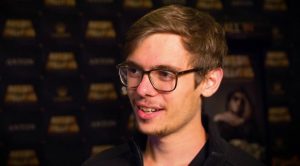 Since 2017, the German edition of Forbes has been bringing together the names of the most successful German, Austrian and Swiss young individuals under its well-known brand "30 Under 30", which was first launched in 2011. This year, Holz found his rightful place in the German 30 Under 30 list, along with surfer Nic von Rupp, e-bot7 CTO Maximilian Gerer, Civey's co-founder and COO Janina Cap, chess-player Vincent Keymer, actress Gizem Emre and many other young people considered as pioneers in their categories and being expected to change the world.
The 24-year-old poker player still holds the first position on Germany's all-time money list and has managed to become one of the most popular high-stakes poker pros. As mentioned above, his overall live earnings exceed $26.5 million, and considering his young age, his achievements look even greater. Starting career as a professional poker player with intensity and passion thanks to which he is now known as one of the best poker players on a global scale.
The German has always said that it is the time he invests in mentally preparing for a game of poker which has immensely helped him so far. In addition, he has always been praised for his unique strategy which is usually quite different from the one used by the average poker professional. Over the last five years, the young player has been greatly engaged with learning more about the game, as well as creating a "network" of relationships with other high-stakes poker players, including Rainer Kempe, Koray Aldemir, Steffen Sontheimer, etc.
At the time when Forbes published its piece on Holz in 2017, the player explained that his network has developed mostly thanks to forums and chats he has been using to communicate with other poker players around the world. As mentioned above, Holz has now been spending his time mostly away from the poker table, working on his business projects. His startup, called Primed Mind, offers a mobile application which is set to help people improve their mindset to become more successful.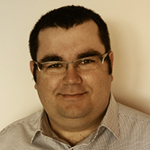 Harry Evans is a long-year journalist with a passion for poker. Apart from a good game of poker, he loves to write which is why he spent several years as an editor of a local news magazine.