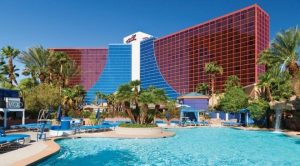 Two New Zealanders from the South Island participated in live poker tournaments in two countries and managed to take home massive cash prizes.
First, it was Scott Hamilton-Hill who last week took part in the World Series of Poker (WSOP) at the iconic Rio Hotel and Casino in Las Vegas. The 50-year old man entered the $1,000 Seniors No-Limit Hold'em to try and win a chunk from the $5.3-million prize pool. And he succeeded – several days after the event's beginning, he managed to finish third, taking home a monetary prize pool portion of $303,859 (NZ$440,710).
Mr. Hamilton-Hill, who is a restaurant owner, got to Las Vegas thanks to a deal with friends to travel to the Mecca of casino and gambling once they turned 50. As a matter of fact, Jeff Bucher, who is one of Scott Hamilton-Hill's friends, won a cash prize at a WSOP Seniors tournament several years ago. After ranking third at this year's edition of WSOP $1,000 Seniors No-Limit Hold'em, Mr. Hamilton-Hill confessed that his main goal was, on one hand, to generate a winning of over $10,000 in order to enter the Main Event of the Series, and on the other hand, to beat the Bucher's score.
After the 30% which is automatically deducted by the US Tax Department when it comes to gambling winnings exceeding $5,000, and another 30% which he is to share with his travelling companions, the New Zealand player is to take home an amount of approximately NZ$217,545. He has also shared plans to enter the Main Event of the 2018 WSOP which is scheduled to start on July 2nd.
Apart from that, he said that he had not given much thought to how he might spend his winning.
Another New Zealand Player Scoops Poker Prize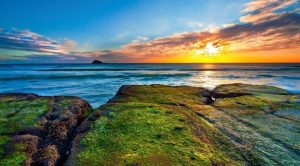 On the same day when Scott Hamilton-Hill entered the competition for the $1,000 Seniors NLHE title, another New Zealand player, Cliff Sandrey from Runanga, took part at the Caribbean Stud table at Christchurch Casino. He decided to play two final hands before he got eliminated.
Mr. Sandey won a cash prize of $440,000.
When talking about his participation in the competition, he said that he had not really believed that he was able to win any money. He explained that several years have passed since he last played Caribbean Stud poker, and also shared he was actually there for a couple of days as a recreational player.
Unlike his compatriot, Mr. Sandrey said that he had already decided what to do with the money won. He said that he intends to use the money for his family and make sure that his children would get everything they need. He further revealed that he would probably make an investment with part of the money, and the rest would be used to make a trip to the US and Canada to visit two of his children.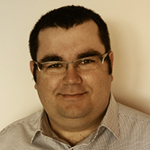 Harry Evans is a long-year journalist with a passion for poker. Apart from a good game of poker, he loves to write which is why he spent several years as an editor of a local news magazine.