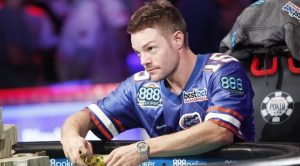 The Main Event of this year's World Series of Poker (WSOP) was brought to an end a few days ago, with John Cynn emerging victorious from the competition, winning the first-place prize of $,800,000 after he managed to top an overall player field of 7,874 players.
However, the victory of Cynn was slightly dimmed by his last standing rival on the event's final table. Tony Miles remained on the runner-up position in the competition and suggested that Cynn might have slow-rolled him with his last move. Later, on Sunday, he used his Twitter account to apologise for what he said.
I just wanted to respond to some of the things that were being said last night after my HU match with Johnny. I appreciate people being understanding and open-minded about a situation where we were both delirious and battling our ❤️'s out! pic.twitter.com/IKz7E0CiED

— Tony Miles (@Storm253) July 15, 2018
It is true that at the end of the heads-up clash Cynn took a second to think what his next move would be, and then he dropped his chips in, which eventually turned out to be the right thing to do. Miles, however, suggested that Cynn might have slow-rolled him – a move which is known in poker as making a long pause before calling in and all-in bet when holding a very strong hand. Now, Tony Miles has decided to address his behaviour at the end of the heads-up play. He wrote that he did not believe in any way that his opponent's move was a slow roll and confirmed that Cynn had every right to take some time and then make a decision, especially when playing for a lot of money.
For his runner-up position in the 2018 WSOP $10,000 No Limit Hold'em – Main Event Championship, Tony Miles took home a monetary prize of $5,000,000 which is also his best live cash so far. His total live winnings currently amount to $5,054,333.
Miles Suffers Another Blow on His Reputation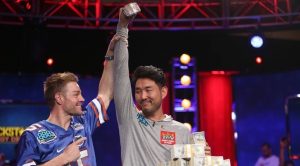 At the time when Cynn emerged as the Main Event's champion, the two poker player have played for almost 10 hours to claim the most notable bracelet for every poker player.
Apart from congratulating the champion of the Main Event, Miles further praised Cynn for being "a great ambassador for poker" and for his gentleman's manners. As mentioned above he addressed his immediate reaction at the end of the Main Event, saying he experienced "a brief moment of weakness" and lost his nerves due to being very emotional. He explained that the pressure of the situation was just a bit too much, despite the fact that there was no excuse for his words following his opponent's last hand.
Miles further shared that was one of the most disappointing and yet most emotional moments in his life and said he was thankful for all the support he got at the time of the Main Event.
This, however, is not the first time when Miles' "good guy" image has been seriously shaken. His reputation has previously suffered a blow after him being caught in a conversation when he said some bad things about Antonio Esfandiari in the commentary booth being unaware of the fact that Esfandiari was able to actually hear almost every word of the talk.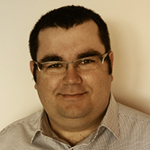 Harry Evans is a long-year journalist with a passion for poker. Apart from a good game of poker, he loves to write which is why he spent several years as an editor of a local news magazine.