The most-expected event over the partypoker LIVE MILLIONS UK festival – the £5,300 NLHE Main Event – was brought to an end after five days of tough competition. The champion's title was conquered by the Greek poker player Ioannis Angelou-Konstas after him defeating Alex Foxen in an intense heads-up play to take home the lion's share of the overall prize pool amount.
Apart from being granted the Main Event's trophy, Angelou-Konstas scooped a massive first-place prize amounting to £940,000 ($1,224,228) following a heads-up deal between him and his last standing opponent. His Main Event victory brought him not only the event's trophy but also his best live cash to date, boosting his total live winnings to more than $2,191,000.
We have our champion! Ioannis Angelou-Konstas is our #MILLIONSUK 2018 Main Event Champion taking home a cool £1,000,000. @WAFoxen couldn't overcome the huge chip deficit and takes second place worth £660,000. Congratulations to these two amazing players. pic.twitter.com/j36b8J6EOF

— partypokerLIVE (@partypokerlive) October 7, 2018
It was not an easy victory for Ioannis Angelou-Konstas. Apart from the fact that the Main Event of this year's edition of partypoker MILLIONS UK brought a large player field of 1,015 hopefuls, the Greek poker player had to face some of the greatest poker stars on a global scale, such as Sam Grafton, Tom Hall, Ryan Riess, etc.
This year's Main Event winner praised all his opponents for their skills, but said that Alex Foxen was probably "the toughest".
"His stare is so intense, it made me feel uncomfortable, and he's also really good at playing." – Ionnis Angelou-Konstas said.
Main Event Heads-Up Play and Final Table Ranking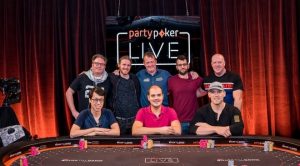 The Final day of the Main Event saw only nine players who returned to the unofficial Final Table, with Angelou-Konstas holding the chip lead with a 224,500,000 stack, followed by John Haigh with 220,500,000 in chips. Michael Wang was third, with a chip stack amounting to 154,500,000.
Less than an hour after the Final Day of the tournament started, the 2013 Main Event Champion Ryan Riess was sent home, leaving only eight hopefuls for the title. Chips were flying back and forth for hours until Tom Hall said goodbye and only three players were left around the final table. Shortly after Riess leaving with a prize of £300,000, the chip lead passed into Alex Foxen, but Angelou-Konstas managed to take it back. It took him less than ten minutes to eliminate Labat in third place.
And then there were two. @WAFoxen faces a large chip deficit going in to the start of heads up play against Ioannis Angelou-Konstas. Can he overcome the odds? Find out exclusively on https://t.co/l2s1bRsPCU. https://t.co/YBYT80EYPC pic.twitter.com/gtwztEfICF

— partypokerLIVE (@partypokerlive) October 7, 2018
At the time when the heads-up play was about to start, the Greek player had a massive chip lead to his opponent, holding almost 90% of the chips in play. The game was stopped for the two of them to discuss a possible deal. The players, however, did not manage to reach an agreement and the game continued. Only ten minutes later, Foxen doubled up with pocket sixes which made the two players to discuss another deal. This time, they both agreed to the terms, under which Foxen would take a £720,000 of the prize pool, while Angelou-Konstas would have £840,000 on his account.
The remaining £100,000 and the Main Event's trophy were left to the winner. Less than half an hour later, the tournament was brought to an end, with Angelou-Konstas emerging as the winner.
Couldn't close it out but I'm pretty thrilled to get 2nd in this one. Awesome event put on by @partypoker thanks for all the support #ftgb

— Alex Foxen (@WAFoxen) October 8, 2018
Ioannis Angelou-Konstas from Greece took down the 2018 partypoker MILLIONS UK Main Event for a total of £940,000 ($1,224,228). It was Alex Foxen from the US who occupied the runner-up position and got £720,000 ($937,706) following a heads-up deal. The French poker player Antoine Labat remained third, taking home a prize pool cash portion worth £440,000 ($573,043).
The fourth and fifth place in the ranking was occupied by two players from the UK – Tom Hall and Sam Grafton, respectively, while Michael Wang from the US ranked sixth. Another British player, John Haigh, got seventh, followed by Dara O'Kearney from Ireland.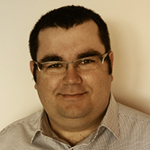 Harry Evans is a long-year journalist with a passion for poker. Apart from a good game of poker, he loves to write which is why he spent several years as an editor of a local news magazine.