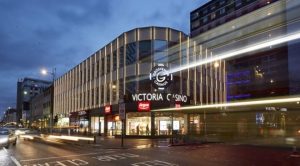 One of the most loved and expected live poker tournaments in the UK kicked off on Sunday, November 18th. London's iconic venue The Poker Room, which is situated above the Grosvenor Casino Victoria, hosted all the enthusiasts which gathered to participate in the Grand Final of the Grosvenor UK Poker Tour (GUKPT).
All of the 2018 GUKPT stops have seen their Main Events literally smash their guaranteed prize pools so far, so the organisers are now hoping that players will demonstrate the same interest towards the Grand Final, too.
London this week, GUKPT and the biggest leg of the year, the Grand Final at @ThePokerRoomUK.

Guaranteed £400k prizepool, the whole https://t.co/HYFGR3bv3h team will be there to cover the full 4 days.

Cards up coverage starts at 1.30pm this Thursday at https://t.co/0pk1bnpU3V pic.twitter.com/EN145siXTv

— Andrew Booth (@Andy_cardroom) November 20, 2018
As previously reported by Casino Guardian, the 2018 GUKPT Grand Final organisers had revealed a tournament's schedule featuring different poker events. The £275 buy-in Mini Main Event, which featured a £25,000 guarantee was already held between November 18th and 20th, along with two one-day £110 buy-in NLHE Turbo events. A number of other poker events will kick off in the days to follow, but the Main Event is undoubtedly the most-expected part of the GUKPT Grand Final.
The GUKPT Grand Final £2,140 Main Event will be held from November 22nd to 25th, featuring two starting flights, each of which will offer an unlimited re-entry option, as well as a massive £400,000 guarantee, which the organisers hope will see smashed once again.
♠️♥️GUKPT Wednesday Poker Action♦️♣️

▪️£200+£20 @6pm
4×30/20 min clock
12k stack
4 levels late reg
Unlimited re-entries

▪️Main Event Satellite @9pm
5 x £2000+£140 seats GTD
£200+£25 NLH
4×30/20 min clock
1 x Re-buy OR Addon (plus 1 x re-entry permitted)
4 levels late reg pic.twitter.com/YJI7gmOdok

— The Poker Room (@ThePokerRoomUK) November 20, 2018
2017 GUKPT Grand Final Main Event Won by Ahmed "Lella" Abdella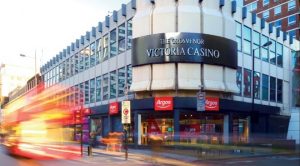 In 2017, it was Ahmed "Lella" Abdella who emerged victorious from the GUKPT Grand Final Main Event after twelve hours of play and took home the trophy as well as a prize pool cash portion of £89,000. At the time when the event was held, GUKPT organisers revealed that it featured the second-largest GUKPT prize pool ever generated in the history of the Grosvenor UK Poker Tour.
To date, eight stops of the GUKPT have seen their winners. Andrew Hulme took down Leg 1 London for £112,400, which has been the largest GUKPT Main Event cash portion scooped by a winner so far. Adam Lulat was the Main Event victor at the second stop of the tour in Manchester, with him taking home £68,930. Then, the Main Event in Edinburgh was won by Garry Stevens-Smith for £36,350, followed by Anon's victory in Reading which featured the smallest first-place prize in the series' Main Events so far.
The GUKPT returned to London for its fifth leg, with the Main Event being conquered by Patrik Szabo for £49,150. Then, Adam Owen emerged victorious from the Leeds stop's Main Event, scooping a total of £41,950 in prize money. Stops number 7 and 8 also saw their Main Event victors, with the one in Luton being conquered by Neil Mcfayden for £58,326, while Yiannis Liperis took down GUKPT Blackpool Main Event for £84,250.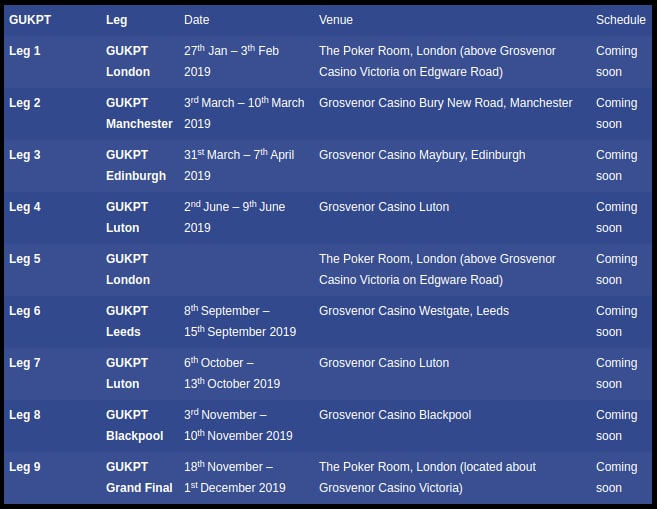 Credit: Grosvenor UK Poker Tour
The organisers of the Grosvenor UK Poker Tour also revealed the schedule for the 2019 series, which will once again feature eight stops across the UK – two in London and Luton, and one in Manchester, Edinburgh, Leeds and Blackpool, as well as a Grand Final at The Poker Room, London.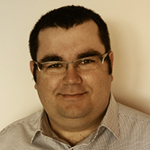 Harry Evans is a long-year journalist with a passion for poker. Apart from a good game of poker, he loves to write which is why he spent several years as an editor of a local news magazine.