The most important tournament of this year's PokerStars EPT Prague continues today with only 16 players who survived several days of tough poker action at the Casino Atrium Prague. German poker pro Paul Michaelis bagged the biggest stack Sunday night and is returning as the chip leader for Day 5 of PokerStars EPT Prague €5,300 Main Event on Monday.
Michaelis has previously appeared in EPT Prague tournaments but has not, until now, reached the top 20 players. In fact, the young German has taken part in live events all over the globe – from Berlin and Rozvadov to distant championships in Macau and Melbourne. His best cash prize from an official event was in 2015 when he defeated his competition and emerged victorious at the 46th WSOP Las Vegas $1,500 Pot Limit Hold'em event. For this achievement, he took home $189,818 in cash. So far, he has earned around $825,000 from live poker tournaments, while his best result at EPT Prague Main Event is the 28th place at the 2017 Championship.
With a stack of 5,315,000, the German player is certainly among the favourites for the Main Event title this year but reaching the final table will not be easy for him. Michaelis has some serious opposition – the second place in the temporary leaderboard is for Romania's Liviu Ignat and his 4,550,000 chips, while in the third place comes Diego Zeiter from Argentina who has 3,905,000. They return at the poker tables for Day 5 of the championship at exactly 12:00 am local time this Monday.
From 16 to six at #EPTPrague Main Event. Follow it all:
Updates: https://t.co/KyrszF8oNk
Chips: https://t.co/MzFWiNajWa
Payouts: https://t.co/sIXnj3KTTD
€10K High Roller: https://t.co/ZgjwVEqItZ pic.twitter.com/v2sv8sL9Mv

— PokerStarsBlog (@PokerStarsBlog) December 17, 2018
There are several familiar faces still in the field – Twitch star Parker Talbot (3,250,000), former EPT champion Andrey Pateychuk (705,000), and Sergei Bagirov (810,000), who won the EPT Prague Cup last week. Day 3 Chip Leader Konstantin Farber also returns on Monday with a stack of 1,700,000 unlike the rest of the chip leaders from the previous days – Day 2 Chip Leader Natalie Teh busted in the 26th place for €28,130, while the next player to be eliminated from the competition was Day 1B Chip Leader Armin Mette who took home the same cash prize.
Thomas "Fionn" Macnamara is the only surviving representative of the United Kingdom. He will start with 1,790,000 in tournament chips.
2018 EPT Prague Main Event Gives Over €5.6 Million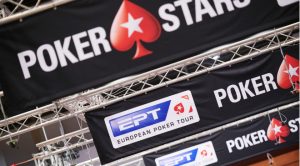 The PokerStars European Poker Tour Prague is one of the largest live poker festivals in Europe and this year, it attracted a massive entry field that contributed to a total prize pool of over €5.6 million.
After registration was closed, the total entries were 1,174, which nearly reached the 2016 record of 1,192 players and €5,781,200 in prize money. This year, the Main Event collected a total prize pool of €5,693,900 and the champion, who will be determined on Tuesday, will receive a record prize of €1,020,000.
In 2016, the winner of the same tournament bagged less than €700,000, while in 2015, the first-place prize was €754,510. While the winner this year is set to earn more than a million Euro, the player who finishes second would also take the attractive cash prize of €600,810. In fact, the event rewarded a large number of poker players – a total of 175 entrants finished in the money, getting a minimum of €8,710. The next payout will be today, December 17, when the contestant who busts first receives €44,920.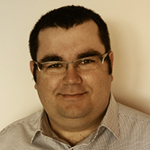 Harry Evans is a long-year journalist with a passion for poker. Apart from a good game of poker, he loves to write which is why he spent several years as an editor of a local news magazine.