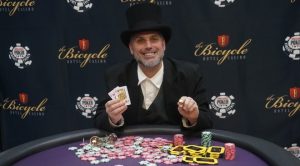 Several days ago, the Bicycle Casino in Los Angeles County hosted the World Series of Poker Circuit series, with a number of events having already been brought to an end.
Less than a week after the series kicked off at its Bicycle Casino stop, Paul Camby emerged victorious from the opening event of the series, the 2018/19 WSOP Circuit Bicycle Casino $400 NLHE Monster Stack, taking home a six-figure cash prize, as well as his first-ever WSOP Circuit gold ring.
The 46-year-old player has only recently started taking part in live poker tournaments. His official start in the world of tournament poker came on December 1st 2018, at the earlier Circuit stop at the Bicycle Casino. Before that, he played in a very few tournaments in about a decade.
Camby used a re-entry option in the early flights of the tournament's first event, with the starting stack which took him into Day 2 costing him $2,400. After the victory, he confessed that he has decided to start playing poker and gave himself a 90-day period to try and see whether he could make any money from tournaments. Camby also shared that he is becoming a professional poker player now when he claimed the winner's title of the Monster Stack event.
Camby Makes Third Appearance as Abraham Lincoln as a Curious Tradition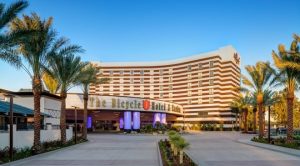 The opening event at the Bicycle Casino stop of the WSOP Circuit series gathered a total of 1,292 entries who accounted for an overall prize pool estimated to $594,660.
The victory of Paul Camby also reminded him of a curious tradition which he created for himself about three years ago. The player shared that about three years ago, he dressed up as Abraham Lincoln for Halloween and later made a decision to use the costume every time when he got to a final table with a guarantee of at least $100,000. This is his third showing as Lincoln.
Despite the fact that he returned a bit after the ten-handed play was supposed to start, Camby managed to reach three-handed action with Mark Hamilton and Ryan Lenaghan. He built a strong stack against his opponents and managed to take down the event, winning his début gold ring from the competition.
With Paul Camby emerging victorious from the 2018/19 WSOP Circuit $400 NLHE Monster Stack event, taking home his first-ever gold ring and a prize pool cash portion of $100,150, the runner-up position was occupied by Mark Hamilton, who received $58,100 for his efforts. Ryan Lenaghan remained third, winning a cash portion of $43,440.
The fourth position in the multi-flight Monster Stack event was taken by Nikolai Sears, who was followed by Anton Morgenstern. Clifford O'Conner remained sixth, followed by Domingos Fernandes and Jared Griener, who ranked seventh and eighth, respectively.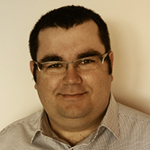 Harry Evans is a long-year journalist with a passion for poker. Apart from a good game of poker, he loves to write which is why he spent several years as an editor of a local news magazine.