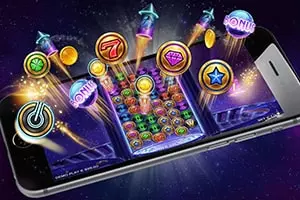 One of the ways most gambling enthusiasts choose to spend their time is spinning the reels, and there are good reasons why. Slots are eye-pleasing, offer enthralling gameplay, and lots of extras that boost players' chances to come by some handsome wins.
The changes in the slots-making technology led to the creation of a wide variety of titles that can fit every taste, and mobile slots are easily the ones to make a great impact. Games of this type are so sought-after simply because thanks to them, players manage to shake all the shackles in terms of when and where to enjoy their favourite titles.
Currently, the lion's share of the software providers is focused on designing mobile-first slots, which is only natural, conspiring that an ever-increasing number of players choose to ditch their computers in favour of portable devices. There is much more to mobile slots, and they are not all the more popular only because of the greater convenience of play they provide.
In this article, we will leave no stone unturned when mobile slots are concerned and will provide a brief description of some of the worthwhile such games.
Where Is The Difference between Mobile and Desktop Slots
Players who are still not sure whether to make the leap to mobile slots should consider the differences between the experience they will be offered when spinning the reels on their computer and their handheld device. Something essential to point out is that while some slots work equally well on computers and portable devices, there are also titles that are designed exclusively with mobile or desktop users in mind. For this reason, players are advised to check out the compatibility of the preferred game in advance to ensure that they will not end up disappointed.
First and foremost, the greatest difference between desktop and mobile slots is that with the latter type of games, players can enjoy the spinning action no matter the time or the place. This is not so with desktop slots, and gambling enthusiasts will be chained to their computer each time they want to engage in their favourite games. In fact, going for mobile-optimised games is players' best option also if they are eager to take part in slots tournaments anytime and anywhere.
The ultimate freedom reel spinners will benefit from if they go for mobile slots is not the only advantage of such games as they are a cut above their desktop counterparts also in terms of bonus features, load times, and visuals, which would not have been possible without the great leap in technology.
One of the reasons why some players tend to frown upon mobile slots is that on some occasions, the data signal can be patchy, which will easily have a negative effect on their overall experience. The chances of this happening while playing on your computer are significantly smaller, which makes many players choose them over their mobile counterparts. Still, this happens rather rarely and slot buffs should not lose sleep about it.
Reel spinners tend to put great stress on usability, and for this reason, the difference in the screen sizes of desktop and portable devices should also be taken into account. For some slot buffs, the smaller screen size of tablets and smartphones is a shortcoming because they think that they will struggle with their bets or the gameplay, which cannot be further from the truth. The animations are just as fluid, while the graphics have the same crystal-clear quality when players load their preferred games on their tablet or smartphone, so the quality of the visuals or the smoothness of the gameplay is easily not something to worry about.
Finally, something slot fans should consider if they are about to go for mobile slots is that they should always have their recharger close at hand as their tablet or phone battery will run out faster than normal.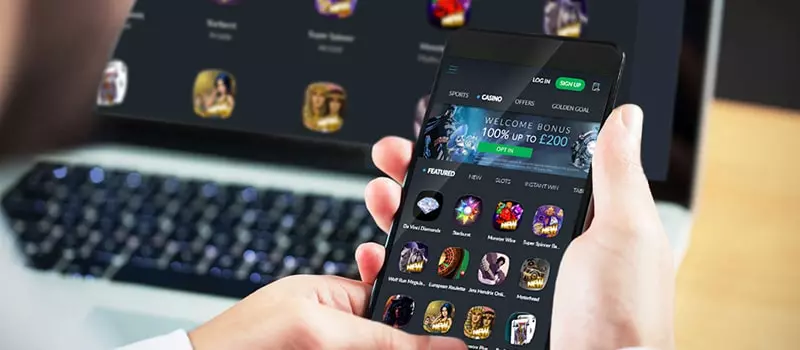 Features Mobile Slots Have
Mobile slots are all the rage not only because they are convenient to play but also because they have an array of features that are designed to make players' betting session on the move problem-free and enjoyable. Something players should be mindful of when they are up against a slot, which works equally well on desktop and portable devices is that loading the game on your handheld device might sometimes mean that you will see a slightly simplified interface.
Normally, mobile slots do not disappoint when it comes to their user-friendliness, as the lack of such can easily become a deal-breaker. Most software developers that are focused on the creation of mobile-optimised slots give their best to ensure that players will be able to place their bets and enjoy the gameplay without any hassle.
To this end, the game controls should be conveniently positioned and be large enough to ensure that reel spinners will jump into the paytable, go for autoplay if such mode is available, or adjust the game settings without any hassle.
While choosing a mobile slot to enjoy, players are advised to check if the game supports landscape and portrait modes or just one of them. Presently, most game-making studios tend to equip their slots with both modes in order to ensure that it will be easier for players to enjoy the titles that tickle their fancy most.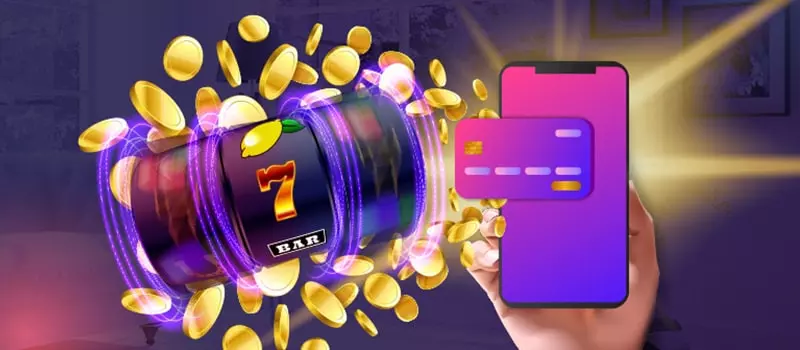 OS Mobile Slots Work Best On
Mobile slots are without doubt the best bets for gambling enthusiasts who are heavily into such games but hardly ever have enough time to place their bets when they go home. This is so because of the lack of any limitations they need to abide by. As likely as not, some players might be asking themselves if they will be able to get the most out of their reel adventures on their tablet or smartphone.
Fortunately for players, these days, most software developers are looking to provide players with the best of both worlds, and to this end, base their games on the so-called HTML5 platform. In essence, its introduction has a major impact on cross-compatibility simply because this technology made it possible for a number of features to be carried over to portable devices.
This innovative technology changed the casino industry upside down and led to the gradual demise of flash slots. Thanks to it, present-day slots work like a charm across tablets and smartphones that run Android and iOS, thus guaranteeing that players will not miss out on the features, visuals, or the gameplay, no matter the preferred device.
Thanks to this novel technology, players will easily have the feeling that the characters that load in the playing area are about to jump out of the screen. The same technology is used also when fruit-inspired slots are concerned, which promises that reel spinners will not miss the experience or the authenticity of such games when they access them on the move.
While reveling in slots on your computer is indeed enjoyable, spinning the reels through your portable device is indeed a much more immersive and engaging experience. Playing is made effortlessly, and the best thing is that customising your gameplay normally takes a few taps on your screen, no matter the OS of the device.
The quality of the gaming experience will remain the same across all devices, and the only difference will come from the difference in the screen sizes. What reel spinners should bear in mind is that present-day slots are built to adjust to all screen sizes right off, without acting on the quality of their experience.
Of course, gambling enthusiasts should not be left under the impression that the age of their device is of no importance in terms of the quality of gameplay. One of the issues players might run into if they have a rather ancient phone is the legs in the gameplay that are caused by the smaller processing power of the device.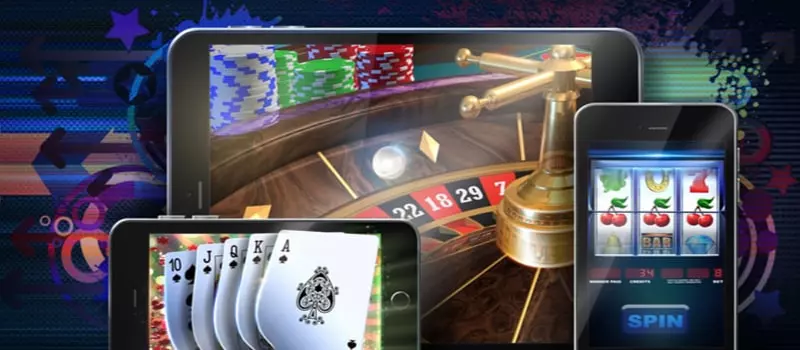 Providers that Specialize in the Creation of Mobile Slots
Technologies are moving forward all the time, and more so with handheld devices. Software providers have no other choice but to keep up with the pace at which mobile tech develops, and give their best to create games that are up to scratch.
There is an extensive list of software developers that have mobile slots at the forefront of their minds, which undoubtedly works to the advantage of reel spinners. Gambling enthusiasts who are taken with slots will be presented with too many choices in terms of themes and play styles when they are on the lookout for mobile-friendly slots, which is only natural considering that the majority of the software providers do not overlook the needs of mobile players.
Thanks to the efforts of game-making studios to create high-end mobile-first slots, players can now enjoy games that stand out with their exceptionally sharp visuals, smooth gameplay, and advanced functionalities that are all vital parts of the appeal of such games. These are some of the software developers that have grown to prominence because of their high-end mobile slots.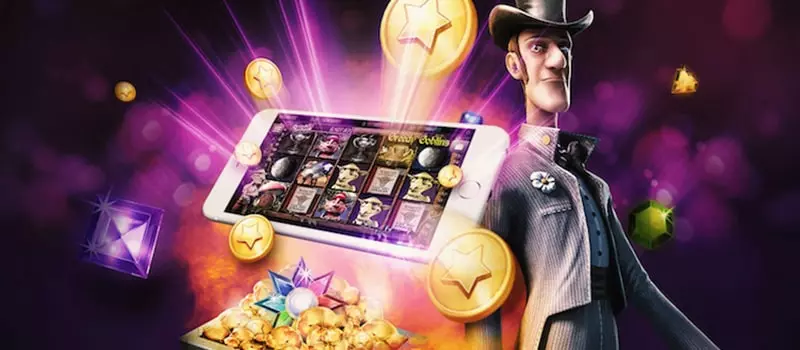 Microgaming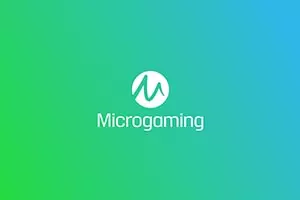 Microgaming is indeed among the software developers that lead the way when the creation of mobile-friendly slots is concerned, and it has made a name for itself with its slots that combine advanced features and beautifully crafted visuals. It is among the gaming-making studios that need little introduction as it has been an active player on the online gambling scene for more than 20 and has managed to make a name for itself with its top-of-the-line games that are designed with mobile players in mind. The company does keep out of mobile gambling, but what makes the Microgaming-powered slots stand out of the crowd is that they are accessible also on smartwatches.
NetEnt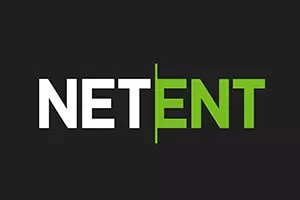 NetEnt is another market leader that has risen to fame with premium-quality games that are built to work like a charm on handheld devices. The company announced the launch of its first mobile portfolio more than ten years ago, and currently, it boasts a rich assortment of games that are playable on the go as it introduces all fan-favourite titles in versions that work like a charm on touch devices. To guarantee that players will get the most of their reel adventure on the go, the developer has introduced a fresh game interface, thus promising that they will get nothing but a rich experience while being on the move.
Play'n GO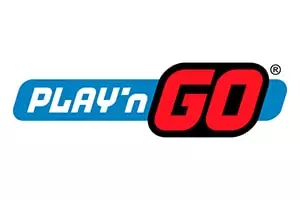 Speaking about the heavy-hitters among the creators of gaming content that pay special attention to mobile slots, we should certainly mention Play'n GO. In fact, this is one of the very first software developers to get mobile play right, and its slots work without a glitch on iOS and Android-based devices. To achieve this, the tight-knit team relies on the HTML5 platform, which makes it possible to seamlessly transfer the thrill and excitement their games offer from desktop to portable devices. The provider has got the recognition of players, thanks to its feature-rich games that impress with their detailed graphics and lifelike animations. Accessing their creations on the go does not mean that reel spinners will lose out on the available features, which goes to show why their slots are among the most well-liked.
Yggdrasil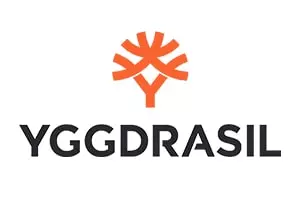 Although Yggdrasil is yet to gain the experience of the above-mentioned creators of gaming content, its mobile-friendly slots are indeed its claim to fame. The team has given its best to ensure that all games they roll out will work smoothly, no matter if players will pick to spin the reels while they are on the move or using their computer. The company is dedicating to releasing at least one new slot each month, and the best thing is that all its creations are mobile-first.
It is safe to say that the provider has a flair for the creation of slots, and their games look equally stunning on portable and desktop devices. Besides, the fresh approach of the provider when it comes to bonus features helps win even more reel spinners over.
Betsoft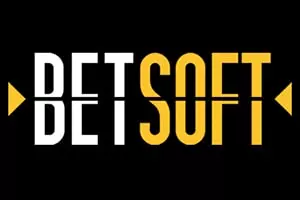 Betsoft is also one of the names most slot fans are conversant with as the company is mainly celebrated for the 3D quality of their games. Spinning on the go is made a walk in the park, thanks to the cutting-edge technology the provider relies on. The line-up of mobile-friendly slots Betsoft boasts might not be that extensive as was the case with the above-mentioned providers, but its creations are indeed worth taking a look at. The interfaces of the mobile-friendly slots are made to guarantee a seamless experience, while the visuals and the sound presentation will help players enjoy spinning adventures of the first water even when they are out and about.
Mobile Slots to Look out for in 2021
Players who do not want to interrupt their gambling adventures when they are out and about will have a number of top choices whenever they want to get a spin. These are only a handful of the mobile-friendly slots players are presented with, but they can rest assured that when they are on the lookout for such games, they will be presented with broad-ranging styles of play, bet limits, and special features.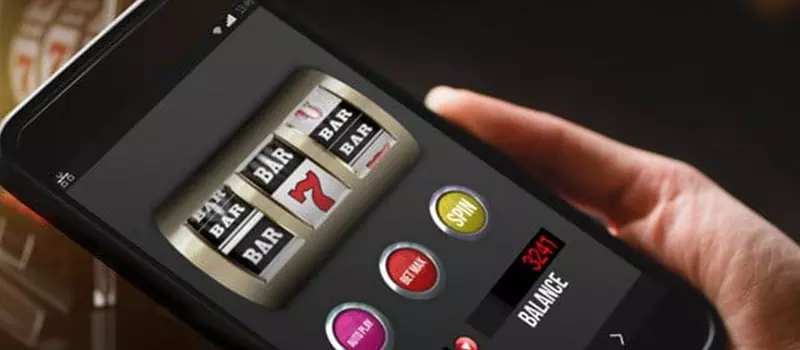 Narcos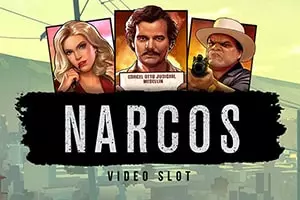 Offering action-packed gameplay, Narcos is a NetEnt-powered slot, which looks and feels just as well on desktop and portable devices. Obviously, the game-making studio has drawn inspiration from the Spanish TV series of the same name and has used comic-book visuals to add up to its visual appeal.
Narcos spreads across five reels and three rows, and wins can be achieved in 243 ways. While placing their bets on the move, players can choose between stake levels that range between $0,20 and $200, which turns this mafia-inspired slot into a perfect fit for all types of players.
As you power up the game on your tablet or smartphone, you will find yourself on the Columbian streets where you will get to meet some of the members of the drug cartel. NetEnt is indeed one of the software developers that have flair for the creation of slots, and this can be easily seen in Narcos, and its special features, in particular. When players want to enjoy some spinning action on the move, their betting session will be spiced up by four bonus games that will help them see their balance soar.
The free spins feature is one of the extras players might wait for the arrival of as then they will go through ten bonus rounds in a row. Triggering the free spins feature will mean that players can collect handsome wins thanks to the walking wilds. The locked up feature is not less attention-grabbing, as it gives three re-spins, and players will get prizes that range between 1x and 10x the staked amount. Besides, players should always look for the appearance of the golden locked up symbol as along with the cash prizes it awards, reel spinners will also benefit from multipliers, upgrade symbols, and the big starting value.
The walking wild feature might give mobile players better chances to score winning combos as this symbol will move across the play area until it reaches the first reel. Lastly, there is the drive-by feature, which can begin at random, and when this comes about, a gunman will appear and start firing. If a bullet strikes any of the premium-paying icons that have loaded on the reels, it will turn into a wild one.
Narcos
Provider
NetEnt
Theme
Based on TV series
Paylines
243 ways to win
Reels
5 reels
Minimum Bet
$0,20
Maximum Bet
$400
Volatility
Medium to high
RTP
96.23%
Special Features
Walking wilds feature, free spins, drive-by feature, and locked up feature
Kingdoms Rise: Chasm of Fear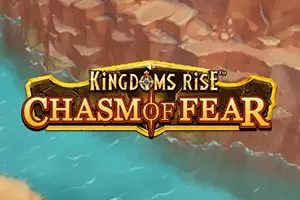 Kingdoms Rise: Chasm of Fear is a Playtech-powered slot with a pirate theme. Playing it is possible anytime and anywhere as, like all other slots that are sourced from the gaming suite of the provider, this is also built to work on tablets and smartphones.
Reel spinners will start enjoying the spinning action after they adjust their bets between $0,10 and $500, and once they are ready with this, they just need to tap on the spin button to see what rewards the game has on offer. Kingdoms Rise: Chasm of Fear is easily not a middle-of-the-road slot as its reel set expands from 1,024 in the main game to 3,456 in bonus rounds, thus giving players significantly more options to see a win. The highest reward slot buffs can collect per spin of the reels is not to be sneezed at as it runs into 10,000x the staked amount.
As they load the game, players will come out on a pirate ship, which floats on the crystal-clear waters of the sea. The detailed graphics and fluid animations are indeed appealing, but the real appeal of this slot stems from the bounty of rewarding special features it is equipped with.
The Kingdom Rise jackpot feature is indeed the highlight of this video slot because, thanks to it, reel spinners can come by the Epic, Power Strike, or Daily Strike. The free spins feature might be rather straightforward but it should not be overlooked as while it lasts, the ways to win will be boosted to their maximum. At the onset of the bonus game, players will be awarded six bonus rounds, but the best thing is that their number can grow infinitely.
Slot buffs can also take advantage of a re-spin feature, which starts when a scatter symbol pops up on the fifth reels. When this happens, the reels set will expand, and a re-spin will be awarded.
The Kingdoms Rise Shop, on the other hand, will allow players to collect tokens that can be used to get re-spins with a specific number of wild icons on the reels.
Kingdoms Rise: Chasm of Fear
Provider
Playtech
Theme
Pirate-based
Paylines
1,024 in the base game and 3,456 in bonus games
Reels
5 reels
Minimum Bet
$0,10
Maximum Bet
$500
Volatility
High
RTP
97.06%
Special Features
Free spins feature, Kingdom Rise jackpot feature, re-spins, and Kingdom Rise Shop
Victoria Wild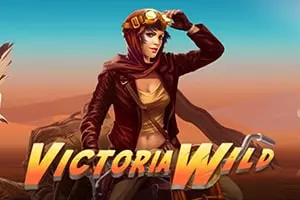 Slots that have an adventurous theme are among the most sought-after, and if you are taken with this theme, Yggdrasil's Victoria Wild is an option to take a look at. In terms of RTP, the game is in the middle of the pack as it stands at 96.38%, while the bet limits range between $0,15 and $180.
As players engage in this mobile-friendly slot, the most substantial prize they will have the opportunity to grab will be 25,000x the chosen bet level. The visuals of this video slot are done to the highest standards, which is the case with all games that are courtesy of the provider, and the best thing is that players will not miss out on their quality when they enjoy the spinning action on the move.
The rousing soundtrack, on the other hand, will make slot buffs enjoy their time all the more and make their betting session more immersive. The symbols that will load on the reels are not the ordinary ones, so are the extras of this adventurous-based slot.
The Temple Free Spin Feature begins when players see three to five scatter icons, and getting enough of them will bring them between 8 to 12 free rounds. These bonus rounds are played using a special machine, which has six reels and three rows, and thanks to it, slot buffs will get between 8 and 15 re-spins. Getting seven lamp wilds during the rounds of bonus spins will give players access to the Secret Treasure Bonus feature, during which they can collect a cash prize or get a multiplier.
The Oasis Free Spins feature will kick off when reel spinners manage to collect 25 oasis icons. Activating this bonus feature means that players will get 10 free rounds in a row, during which the arrival of the waterfall wilds will award wild reels.
Availing yourself in Victoria Wild when you are on the go will also give you access to the Sandstorm Spin and Tornado Re-Spins features.
Victoria Wild
Provider
Yggdrasil
Theme
Adventure theme
Paylines
5
Reels
15
Minimum Bet
$0,15
Maximum Bet
$180
Volatility
Medium
RTP
96.38%
Special Features
Temple Free Spin Feature, Oasis Free Spins Feature, Tornado Re-Spins, and Sandstorm Spins
Cosmic Voyager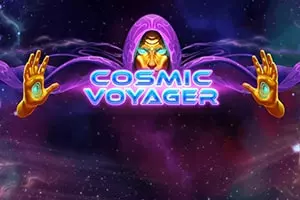 Thunderkick's space-based slot Cosmic Voyager is yet another mobile slot players might be intrigued by. Its paylines are ten and cannot be customized, while its play area is made of three rows and five reels. Players should not necessarily have a big bankroll to engage in this video slot as the stake limits range between $0,10 and $100. As for its RTP, it is above the average as it stands at 96.14%, which applies to most Thunderkick-powered slots.
This video slot is nicely designed, and the visuals will retain their high quality when players give it a shot on their tablet or smartphone. Not to mention that the clean and crisp game interface is just as effective on portable devices as it is on computers.
When players head over to this star-filled galaxy, they should always look out for the bonus features that might come their way on every spin. The top-payout players' betting session can result in is 2.500x the staked amount, which is easily not among the most whopping prizes available out there.
The special features of Cosmic Voyager are not as plenteous as players might wish as the expanding symbol feature and the bonus game are the only ones to take center stage. The expanding symbol feature starts when three stacked symbols pop up together on the left-most reel. When winning combos are formed through these symbols, the rest of the winning icons will turn into expanding ones, thus offering more handsome wins. The golden mask is the icon, which can offer the most substantial prizes.
Mobile users will be offered a bunch of ten free rounds when three wild or scatter icons load together, thus activating the other bonus feature of this video slot.
Cosmic Voyager
Provider
Thunderkick
Theme
Space theme
Paylines
10
Reels
5
Minimum Bet
$0,10
Maximum Bet
$100
Volatility
High volatility
RTP
96.14%
Special Features
Expanding symbols feature and bonus game
Aldo's Journey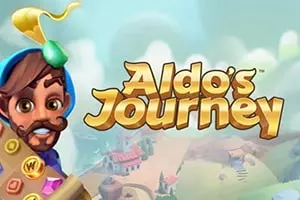 Reel spinners should get ready to meet the traveling merchant Aldo if they give Yggdrasil's video slot Aldo's Journey a shot. Players should get ready to wander the world while spinning the five reels and checking out the 65 fixed paylines for the completion of winning combos. To see what the adventures of the traveling merchant are like, players need to set their bets between $0,10 and $100.
Immersing yourself in the betting action this slot offers means that players can head over to four different cities. On the way to these foreign destinations, reel spinners will be able to wheel and deal some healthy prizes that will easily add up to the entertainment value of the slot. The best thing is that players will have the chance to travel to all these destinations not only on their computers but also on their portable devices.
The enthralling theme is not the only reason why this video slot is appealing, as while spinning the reels, players just cannot stand still as there are a number of bonus features to be on the alert for. As players see three scatter icons, they will be presented with five free spins modes, including Italy, Mongolia, Persia, China, and Journey. Based on the free spins mode, reel spinners will benefit from win multipliers, extra wild icons, and the removal of symbols.
The gameplay this slot offers is indeed action-packed, and players should also be on the lookout for the journey wild icon as it activates the wild time feature. While it lasts, slot buffs will get extra wild symbols, a win multiplier of up to 4x, or an extra bunch of free spins. Not to mention the free wild symbols, thanks to which players' chance to bag a payout will be significantly higher.
Aldo's Journey
Provider
Yggdrasil
Theme
Travels and adventures
Paylines
65
Reels
5
Minimum Bet
$0,10
Maximum Bet
$100
Volatility
High volatility
RTP
96.1%
Special Features
Five free spins modes and wild time feature