Extreme Live Gaming is a famous software supplier which aims for providing high-quality gambling solutions. Its mission is to make sure that the end-users, in this case the casino players, are satisfied with the overall experience of playing online. It offers many of the most popular casino games live, meaning that gamblers can play a favourite table game at the most comfortable spot for them and still enjoy an extremely realistic journey. It is so easy and effortless to join a virtual table but at the same time, have just as much fun as if players were in a you would at a land-based casino.
The indicative name the company has chosen hints its main goals and aims – to provide Gaming solutions which enable players to get an Extremely authentic experience whenever they play Live games. The leading company boasts of world-class games which are powered by sophisticated software. Players can recognise a number of famous online casinos which have chosen to take advantage of all the benefits it offers.
Brief History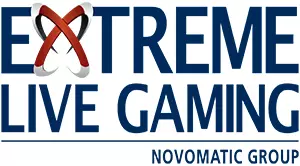 Extreme Live Gaming was established in 2013 and even though this software provider is moderately new on the global gambling market, it has already managed to earn the respect of the competition by being professional and innovative. The founder of the company is Darwyn Palenzuela who has been in the online gaming business for a considerable amount of time. The valuable experience he gained throughout the years has greatly contributed to the enormous success the company has achieved for such a short period of time.
In 2018, Pragmatic Play acquired Extreme Live Gaming from Novomatic Group. Nowadays, the virtual casinos that have joined forces with Pragmatic Play will have the chance to enjoy the top-notch Live Casino solutions that Extreme Live Gaming has developed.
With newer additions like Mega Sic Bo, Pragmatic Play continues to expand its Live Casino portfolio and offers online players an even better and more exciting gaming experience. Even though Pragmatic Play is a fairly new Live Casino provider, it still manages to offer games with impeccable quality and special features that make every player's experience more unique and enjoyable. This is the reason why many virtual casinos have chosen the software developer for their Live Casino sections.
Extreme Live Gaming Products
Just like any other self-respecting software supplier, Extreme Live Gaming aims for providing top-quality live games which players are able to experience in a very authentic way. However, unlike many other companies of this type, this software provider has managed to achieve this result and much more. Live Roulette, Live Baccarat and Live Blackjack are among the games you can play thanks to the software solutions of Extreme Live Gaming. What is more, players should bear in mind that the company is constantly developing and improving, hence the live-dealer games it provides increase in number. Currently, players can also find Mega Sic Bo as one of the live-dealer games at Pragmatic Play casinos.
The live games are streamed from a private studio located in the west part of London. All of them have their unique features and special options which players can take advantage of while playing. Furthermore, they can enjoy Live Roulette which is streamed from a brick and mortar casino in Gibraltar, if they are up for a very interesting way of experiencing their favourite game online. The live games are operated by courteous live dealers who players are able to see thanks to the live streaming video involved in the gaming process.
To make the experience of different players more enjoyable and unique, many of the live table games can be conducted by native speaking dealers. Italian, German and Russian are among the languages that could be spoken to you while you are enjoying your favourite casino game in real time, in the comfort of your own home.
The best part about the games powered by Extreme Live Gaming is that they are available across different platforms. This means that players could fully enjoy their favourite table game even when they are on the move. Since the live-dealer games of Extreme Live Gaming are fully optimized to run smoothly on mobile devices, you can simply grab your phone or tablet and make bets on various live games on the go.
One of the biggest perks that virtual casinos can enjoy when they decide to join forces with the new owner of Extreme Live Gaming, Pragmatic Play, is the branding of live games. This means that certain casinos can choose a specific design for the tables, the uniforms of the dealers, the language that will be spoken and even the style of card dealing. This could make players' gaming experience extremely unique and very enjoyable.


Online Casinos Using Extreme Live Gaming
As previously indicated, a number of online casinos have chosen to turn to Pragmatic Play, which has acquired the software solutions of Extreme Live Gaming. This has been done due to numerous casinos being in the search of exceptional live games, powered by state-of-the-art software. This company has taken its time to develop its services greatly in order to manage to provide players with unparalleled experience when playing online. Even though it offers only a few live games, they fascinate with their high quality, unique features and well-versed dealers. This is the reason why many reputable online casinos such as BetVictor, InterCasino, NetBet, Mr Green, LeoVegas and others, cooperate with this software provider.
BetVictor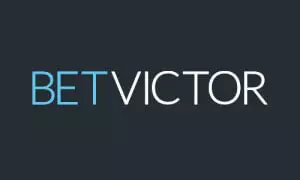 BetVictor is a virtual casino that offers its members a wonderful gaming experience that also offers a variety of wonderful Live Casino options. Players can immerse in the online gaming world by playing some of the casino classics in real time with experienced croupiers whose first priority is to make sure the gaming process goes as arranged.
The gambling company has teamed up with Extreme Live Gaming in order to manage to provide its players with the best possible online experience. The result of this partnership is high-quality live games which are hosted by professional dealers. BetVictor's Live Casino features three games – Live Blackjack, Live Baccarat and Live Roulette. Players have the chance to take a virtual seat in any of the available tables and enjoy the company of different croupiers. All of them have been professionally trained to make online users feel as comfortable as possible in order to enjoy themselves.
InterCasino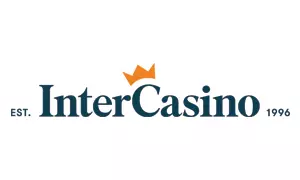 InterCasino offers three of the most popular casino games of all times live and therefore, allow players to get a very genuine feeling which strongly resembles the one they gain in a land-based casino. They have the chance to join a number of virtual tables which differ from one another due to the diverse table minimums they require. Each one of them is hosted by a professional dealer who is ready to operate the game and assist with anything. Players can enjoy the company of a live croupier, speaking English, Italian, German, Spanish, French or other languages and get even more comfortable while playing.
Gamblers can observe the spinning of the Roulette wheel or the dealing of the cards in Blackjack and Baccarat whilst having a good chat with the dealer via the available live chat feature. The live games at InterCasino are played by the traditional rules which is very convenient for players who like to adhere to the classic versions of the games. It has never been so accessible and easy to play a live game in an extremely authentic way.
NetBet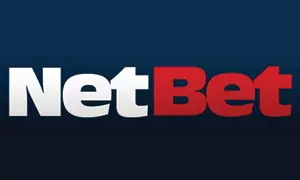 NetBet is another online casino whose live games are powered by the cutting-edge software of Extreme Live Gaming. It offers its online users the very best online experience due to the many available special features and deals. Players can take a virtual seat at one of the numerous tables of Live Blackjack, Live Roulette and Live Baccarat. They can also enjoy some of the exclusive variations of these popular games such as Live Roulette Extreme, Automatic French Roulette, Blackjack Evolution, Multiplayer Baccarat and others.
The online casino platform assures high level of protection for the players' sensitive information and details which surely brings the needed peace of mind and contributes to the overall pleasant experience they are able to get when playing a live game. A number of reputable online gaming authorities have endorsed the company's inner security system and technology which clearly indicates that the live casino takes its customers seriously.
Mr Green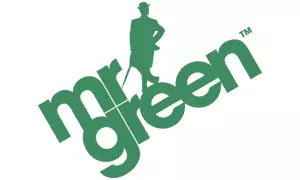 Mr Green has a great section of live games which enable players to get entertained very easily at the comfort of their home. Auto Roulette VIP, Mr Green Blackjack, Live Baccarat, Live Caribbean Stud Poker are some of the exciting live games which can be played in real time with a courteous dealer. Thanks to the advanced software of Extreme Live Gaming in use, it is possible to get as thrilled as being in a land-based casino, however without having to put on any formal clothes and waste time travelling.
The website of the online casino is very well-designed and easy to navigate which saves players time and helps them find what they want in an instant. It's not much of a surprise that its interface is beautifully coloured in green as the name of the casino prompts. Online users can enjoy live games, streamed from studios which resemble the website's fresh design. The attractive dealers are not the only captivating thing as the elaborate interior of the studio also impresses with its style and fine details.
LeoVegas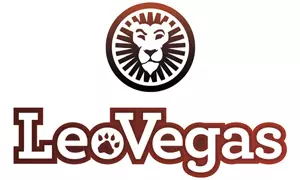 LeoVegas is a very prominent online casino which is famous worldwide for being reliable, modern and exceptional. It offers an impressive range of live games which players have the chance to experience and enjoy at the comfort of their homes. In order to manage to generate pleasant feelings such as excitement and suspense in its online users, the online casino has teamed up with the reputable Extreme Live Gaming software developer. The final result is more than satisfying and the fact that more and more players enjoy its live games on a regular basis is a clear indicator for its huge success.
The website of the online casino is conveniently divided into sections which makes it very user-friendly and well-organised. Some of the most played live games at LeoVegas live casino are Celebrity Blackjack Party, Immersive Roulette, Baccarat Controlled Squeeze and others. Thanks to the live streaming technology, it is possible to witness the whole gaming process on the table which is operated at the moment of playing by a well-mannered dealer. Players are able to choose from different tables and enjoy the extraordinary setting each one of them has.
Distinct Features
The popular live games, provided by Extreme Live Gaming, have some extraordinary features which improve the players' experience. One such feature concerns Roulette and it significantly changes the way this game is played live. The so-called Golden Ball game gives players the opportunity to get amazing prizes and also decide when the ball should be spun. Also, they can participate in Golden Ball Tournaments which are even more exciting and interesting due to the enticing rewards they offer. Furthermore, players can take advantage of the additional side bets and have even more fun.
The latest addition in Pragmatic Play's Live Roulette category is Auto-Roulette. Using high-quality cameras, the game allows players to zoom on the roulette wheel and fully immerse themselves in the game. They can make regular roulette bets and some of the most popular call bets. Players are also enabled to choose the number of auto-spins and enjoy a fast-pace realistic roulette game. Although there is no dealer involved in this Live Roulette version, it is still a very authentic and fun gaming option.
For Baccarat enthusiasts, the company offers many bonus wagers as well as jackpots which have proven to be extremely interesting and exciting. Not to mention the innovative Squeeze feature which includes an X-Mode web camera, positioned in front of a professional dealer who will deal the cards in real time. Needless to say that this respectable company has not forgotten the Blackjack fans as it offers exclusive features such as Bet Behind and Extra Side Bets.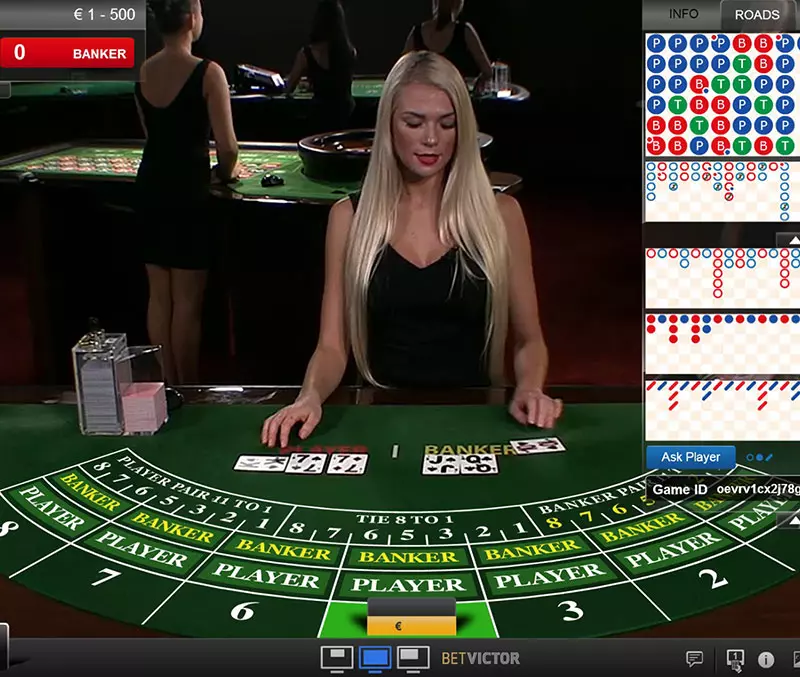 Players who enjoy taking risks will appreciate the side bets that the Live Blackjack games of Pragmatic Play are offering. In addition to your main bet, you can also place your money on bets like Perfect Pairs and 21+3. At some virtual casinos that have decided to resort to the software solutions of Pragmatic Play, you can find VIP Live Blackjack variations. These include tables that allow higher betting limits, making the experience of high-rollers even more exciting.
One of the newest additions to the gaming portfolio of Pragmatic Play is Mega Sic Bo. The game combines the traditional dice game with very generous and thrilling multiplier options. Every round offers players several betting options and thanks to the random Mega Multipliers players have the chance to land up to 1,000x their initial bet.
When you play Live Baccarat, you will be able to enjoy the standard variant of the game, having the usual betting options to choose from. In addition to that, any live-dealer version of the game can quickly be transformed into No Commission Baccarat. This happens by pressing the Super 6 button on the screen. When you opt for the Super 6 side bet, you will end up winning only if the Banker beats the Players by a total of 6 points.
All of these developments are made with the sole purpose of improving the experience players get and help them enjoy a different way of playing.
Conclusion
Extreme Live Gaming entered the online gaming industry relatively soon, given the fact that it was founded in the not-so-distant 2013. However, despite being a novice in the business, it's still managed to achieve tremendous success and attract a number of reputable online casinos. Its desire to improve, learn and provide exceptional gaming solutions, has greatly contributed to its huge accomplishments. Players can be sure that whenever they bump into an online casino powered by this software provider, they can expect top-quality games, reliable customer support and charming dealers.