Vivo Gaming is a software supplier, dedicated to providing different gaming solutions and products which are currently on demand on the online gaming market. The company concentrates on developing high-quality live dealer games which will enable the casino operators to expand their business online. Its main goal is to successfully understand not only its casino customers but also their players as this way they will be able to meet their expectations and satisfy their needs. In order to manage to provide the end-users with seamless gaming experience, the company has a team of specialists who operate from various countries worldwide.
It boasts of using only cutting-edge technologies as well as sophisticated systems which contribute to the decent quality the live dealer games have. Vivo Gaming gives its casino clients the opportunity to take in hand their online business and be in charge of every aspect of the players' experience online in order to make sure they enjoy themselves. Moreover, the company employs advanced security systems which are constantly supervised by a team of experts.
Brief History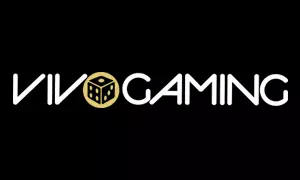 Vivo Gaming was founded in 2009 which makes it a software provider with a considerable amount of time in the online gaming industry. Thanks to the valuable experience and knowledge gained throughout the years, it has developed a moderately wide range of live casino games. It has offices in multiple locations spread across the globe and its headquarters is positioned in Miami, Florida. The company also offers gaming solutions for land-based casinos with the same idea in mind – to help them expand within this area and provide them with more world-class games.
Despite the company's headquarters being located in Miami, Vivo Gaming streams its games from several different locations around the world. These include purpose-built studios in Bulgaria, Uruguay, Philippines and Georgia. The company's latest studio in Manila, Philippines was launched in June 2020. The current plan for the studio is to host 4 baccarat tables and one European Roulette variation. To make the experience of different players as enjoyable as possible, Vivo Gaming offers tables with native speaking dealers who are fluent in Spanish, Portuguese, English, Turkish and Chinese. In addition to that, the interface of the games is translated into more than 26 languages.
Available Games
The range of the live dealer games Vivo Gaming provides can be defined as moderately satisfactory and the same goes for their quality. Among with the most popular casino games such as Live Roulette, Live Baccarat and Live Blackjack, the company also offers Live Craps, Live Poker, Live Sic Bo and Live Dragon Tiger. All of them are powered by cutting-edge software which is the reason why the casino players are able to get a very genuine feeling of their favourite casino game without the need to leave their home.
To fit the preferences of different players, Vivo Gaming is offering both European Roulette and American Roulette. Whether you prefer the single-zero wheel or you enjoy raising the stakes with American Roulette, you will be able to make the usual roulette bets and also place call bets with the help of a racetrack.
Blackjack fans will be able to enjoy their favourite game on both desktop and mobile devices and revel in a superb casino experience. Due to the Bet Behind option, an unlimited number of players can join the game and play with a real professional dealer.
In addition to blackjack, players who have joined a virtual casino powered by Ezugi can also enjoy other card games that include Baccarat, Dragon Tiger and Caribbean Stud. What is more, the software company has also launched Casino Hold'em, which is the newest addition to Vivo Gaming's portfolio. One of the best features of Vivo Gaming's Baccarat variation is that players are allowed to make a wide range of fun and rewarding side bets.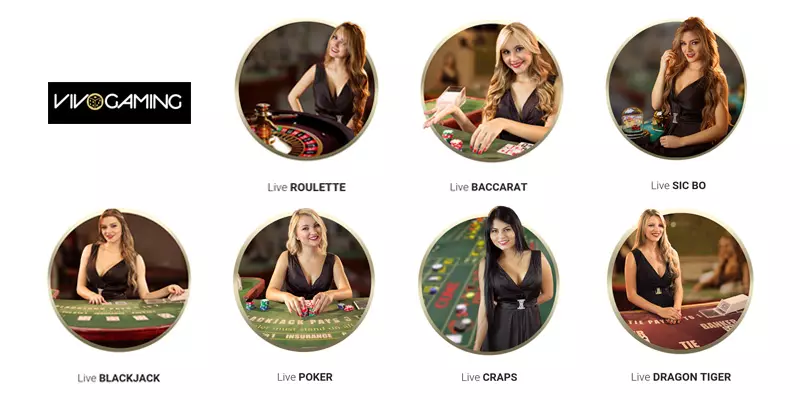 To further entertain virtual players, Vivo Gaming is also offering a live-dealer version of Craps. In fact, the company is known to be the first to provide a live variation of the old-time favourite casino game. The game is operated by two different dealers, with one being the Shooter and the other one – the table Host. Due to the innovative technology utilised at Vivo Gaming studios, the Live Craps experience that players would enjoy is very authentic and enjoyable.
The other fun games that Vivo Gaming is providing include Sic Bo and Live Bingo. These two options allow players to fully enjoy their time at any Vivo Gaming casino and play diverse games that are fun, fair and extremely authentic.
The live games are streamed from a number of private studios, located in various parts of the world which provide the end-users with the opportunity to enjoy different ambience every time they play. All of them are hosted by qualified dealers who will operate the game in a professional manner which brings the casino players as close as possible to the experience they usually get in a brick-and-mortar casino. Thanks to the advanced technologies in use, players are able to see how the dealer conducts their favourite game in real time. In addition to that, it is also possible to interact with the croupier or with the rest of the fellow players.
Additional Information
Vivo Gaming has a Curacao Gaming License and its gaming operations and activity are strictly monitored and supervised. Its gaming solutions are predominantly used by online casinos which do not fall under the regulation of the UKGC. Vivo Gaming's broadcast operations are also licensed by the Bulgaria State Commission on Gambling. Meanwhile, the software's games are tested by Gaming Laboratories International (GLI) to ensure that the outcome of every game is fair and free of any bias. The company guarantees that it uses equipment and tools which are supplied by only licensed and reputable manufacturers and that its players' sensitive information is highly protected all the time.
Thanks to the partnerships between Vivo Gaming and gaming companies such as Tom Horn, Betsoft and SB Tech, the portfolio of the software developer has a lot more to offer than just Live Casino options. With plenty of RNG games, Vivo Gaming awards virtual players with a complete casino experience filled with diverse gaming variations.
Key Features
Vivo Gaming is a software provider whose main priority is to develop world-class live games. To grant end-users the most realistic feeling they could possibly get online, the company offers a number of features to benefit from. For instance, thanks to the Multiple Game Feature, it is possible to join multiple tables concurrently and play all of them in one browser. A live chat feature is also available, giving players the chance to interact with the rest of the participants on the table or the attractive dealer.
Vivo Gaming is offering games from two different Live Casinos that offer live-dealer games suitable for different types of players. This allows you to bet on either the games broadcasted from the Asian or the Caribbean Live Studio. What is more, the games of Vivo Gaming are streamed 24/7, allowing players to enjoy their favourite casino games at any time.
The games provided by Vivo Gaming can be played on mobile devices as long as you have a stable Internet connection. When you switch to the mobile version of games, you will be able to view each game in landscape and portrait mode. Meanwhile, if you are playing on a desktop device, the games will be available in 2D and 3D modes.
Thanks to in-game statistics, players can often see the results of previous rounds and base their decision on the data collected by the Live Casino. Roulette variations even show the hot and cold numbers so you can pick popular numbers for your next betting rounds.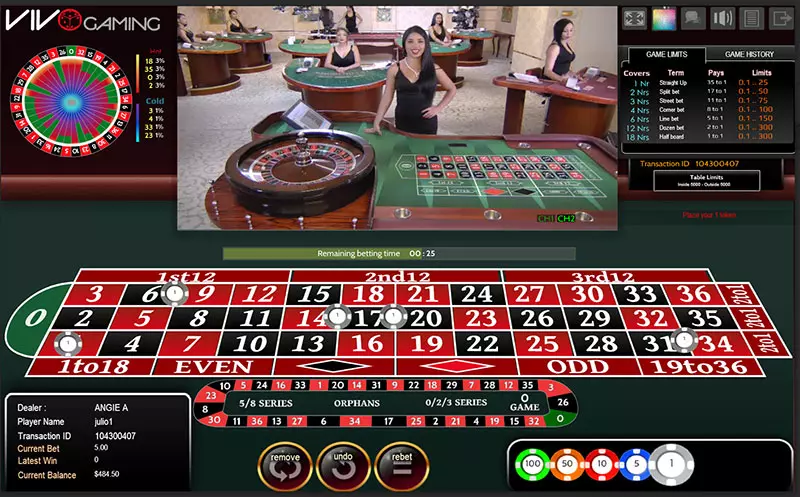 Blackjack and Baccarat enthusiasts can take advantage of the available optional bets which make the game even more exciting and interesting. They are able to witness how the gaming process is operated entirely and feel as if they were present in a land-based casino thanks to the live streaming technology. All of the tables are available 24/7 which gives players the chance to play whenever they want and do it at the comfort of their homes.
Since Vivo Gaming is offering its services on different markets, it makes sure that the games it provides are always tailored to fit the preferences of a certain market. This also includes the table games of Vivo Gaming that are hosted by dealers who are fluent in different languages. All regular currencies and cryptocurrencies are supported, allowing numerous players an easy betting experience at Vivo Gaming Live Casinos.
To make one's gaming adventures even more realistic, Vivo Gaming also provides table games that are broadcasted from classy land-based casinos. Thanks to this feature, you can enjoy live-dealer games streamed from Portomaso Casino, Oracle Casino and Princess Casino. All of the dealers you will meet at Vivo Gaming Live Casinos are professional and charming croupiers who know the right way to conduct a game and make virtual players feel as if they are at a brick-and-mortar casino.
One of the most convenient features of Vivo Gaming's live-dealer games is that they can be tested on the official website of the software provider. This way, both future partners of the company and players who are interested in the games of Vivo Gaming can get a general idea of the Live Casino experience offered by the software developer. Every table will allow you to choose the betting limit that is most suitable for you. You can either opt for lower limits or decide to go with the high-roller version of the specific game.
Conclusion
Vivo Gaming is a software supplier whose main goal is to provide outstanding live dealer games. It is the first company to offer Live Craps online in real time with a live dealer, however, the game is not always available. This software supplier has quite an impressive portfolio of live dealer games which gives the casino users the chance to choose the most suitable one and play it in real time with a professional croupier. Players can enjoy the casino classics at the comfort of their homes and still get the exciting feeling as if they were in a brick-and-mortar casino.