Live Casinos have become one extremely popular way to enjoy a very authentic gaming experience without actually setting a foot inside a land-based casino. As you may have already seen in many of the other Live Casino articles we have covered, Evolution Gambling is one of the top providers of live-dealer casino games.
The gaming portfolio of the software company has numerous titles on offer, with many of them catering to fans of classic table games. And while playing a simple roulette game may be enough for some players, others can try Evolution Gaming's Lightning Roulette to bring more thrill to the old-school casino classic.
Offering some unique features, Lightning Roulette has different rules and requires a more specific way of betting. Players who wish to make their casino experience riveting and special can head to an Evolution Gaming-powered online casino and test their luck and skill on Lightning Roulette.
The Way Lightning Roulette Operates
If you are familiar with European roulette, you will have no issue understanding the rules of Lightning Roulette. The wheel used in the game is the standard single-zero one, with the numbers between 1 and 36 alternating in red and black. The house edge of this live-dealer roulette variation is 2.70%, just like any typical European roulette game.
Just as in any roulette variation, players will have the opportunity to bet on numbers and hope to guess the section where the roulette ball will land. The thing that makes Lightning Roulette unique is the opportunity to enjoy payouts that are significantly higher than the standard roulette ones.
Lightning Roulette is streamed from an Evolution Gaming dedicated Live Casino studio and it entices with its elegant design in gold and black. Thanks to the interactive elements implemented in the game, players can easily make their bets and the charming dealers will contribute to the unique casino experience.
Even if you open the game while there is an ongoing spinning round, thanks to the fast pace of the game, you will not wait too long before you are allowed to bet on the game. The minimum bet for the game is £0.20, while the maximum bet per spin is capped at £1,000. Once players place their bets, however, instead of having the roulette wheel spin, the dealer pulls a handle. This will prompt several numbers to appear on the screen behind the dealer, indicating the numbers with random multipliers between 50x and 500x.
The biggest number of random multipliers you can see on the screen is five, with the possible multipliers being 50x, 100x, 200x, 300x, 400x, and 500x. After the random lightning numbers are chosen, the dealer releases the ball into the wheel and the camera view is directed at the spinning wheel. The good thing about the special feature of Lightning Roulette is that the random numbers with multipliers appear on every round, giving players better chances for bigger wins on every spin.
While the typical roulette bets pay the standard payouts, if you were lucky enough to place your chips on the numbers with multipliers and win your bet, you have the chance to enjoy up to 500x your straight-up bet. One thing to keep in mind is that the special multipliers apply only to straight-up bets, any other types of wagers on the lucky numbers will award their standard payouts.
Although there is nothing certain in the game of roulette, you can easily check how frequently the multiplier numbers win. If you head to the Stats section of the game, you will be able to view the results for up to 500 of the previous spins. This will show you how often the ball landed on a number with a multiplier. The stats of the game will also reveal what type of multiplier was applied to the winning number.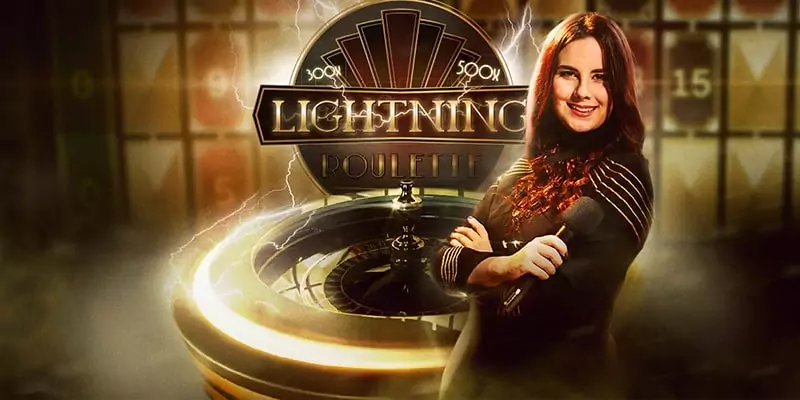 Rules of Playing Lightning Roulette and Payouts
Like any other live-dealer game, Lightning Roulette can be played online only if players have funded their casino accounts. When you load the game, you will either have the chance to place your bets or you might have to wait for the current playing session to end before you can pick your numbers.
Lightning Roulette has a layout similar to the European roulette one, allowing players to make the standard bet types. Whether you wish to bet on individual numbers, a certain colour, or a group of numbers, you will have the chance to place your chips on whichever section of the roulette you wish. You will notice that most of the bets will offer the typical European roulette payouts. The only difference is in straight-up, which without a multiplier has a lower payout of 29 to 1.
Since bets are placed before the lucky numbers are chosen, there is no way to predict how many numbers will randomly appear or what their multipliers will be. One thing to keep in mind is that if you are chasing the multiplier wins, straight-ups should be your main focus.
If we exclude the Lightning feature of the game, we would have a standard variation of European roulette. This would mean that any bet other than the straight-up will pay out the same as it would in any European roulette game.
There is also a racetrack that can be used to place call bets like Tiers du Cylindre, Voisins du Zero, Jeu Zero, and Orphelins. Since the game is played at a very fast pace, you will not have a lot of time to place your bets before the betting session is over. This is why you can also make use of an autoplay option and select to make the same bet for a certain number of consecutive rounds.
Payouts in Lightning Roulette by Evolution Game
Type of Bet
Payout
Straight-Up
29:1
Straight-Up with Multipliers
50:1, 100:1, 200:1, 300:1, 400:1, 500:1
Split
17:1
Street
11:1
Corner
8:1
Line
5:1
Column
2:1
Dozen
2:1
Red/Black
1:1
Even/Odd
1:1
High/Low
1:1
*Payouts in Lightning Roulette are the same as the ones in European roulette, except for the lowered payout for Straight-Up without a multiplier, paying 29:1 instead of 35:1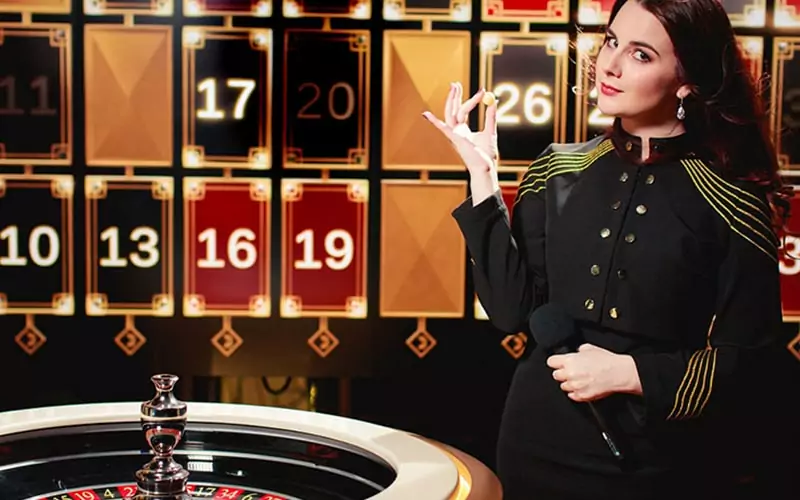 Strategies to Play Lightning Roulette
The thing that makes Lightning Roulette different is the chance of winning up to 500x your bet thanks to the random multipliers. Although the 500x is not that easy to land, most players still play the game with the hope of landing multiplied numbers. If you are aiming strictly for hitting numbers with multipliers, you might want to resort to a specific gameplay style.
Progressive patterns like the Martingale betting systems will not be very useful in this scenario. This is why we suggest you take a different approach and opt for specific types of bets that can increase your chances of enjoying multiplied wins. Of course, if you have already mastered your own European roulette strategy, you can use it while playing Lightning Roulette as well. However, it will be effective only for the other standard bets in the game, rather than helping you land one of the random multipliers.
We suggest you opt for any of the following betting options to give yourself good chances of landing multipliers.
Column – any player who is well aware of the roulette table layout knows that the column bet covers 12 numbers on the wheel. By betting on one or even two columns, you can increase your chances of betting on one of the random multiplier numbers.
Avoid Neighbour Bets – as Lightning Roulette features a racetrack, players have the chance to make neighbour bets. If you decide to make a Voisins bet, you will be able to cover a total of 17 numbers. What you need to keep in mind, however, is that this type of bet does not include a single straight-up as all chips are placed on splits. This means that even if one of the numbers you have made your bet on has a multiplier and wins, you will not enjoy the boosted payout as it applies only to straight-up bets. There are also options like Tiers and Orphelins that may cover some straight-up bets on the table, but you will still be better off making call bets if you are looking for a way to increase your chance of winning the major 500:1 payout.
Red/Black – the even money bets in this roulette variation are not your typical options as betting on all red options or all black sockets give you better chances for landing a multiplier number. By placing your money on "red" or "black", you will almost have a 50/50 chance to enjoy the biggest multiplier in the game.
Bet on every number or on random numbers – this type of betting is far from being a strategy and it often may actually cost you more losses than a major win. If you are feeling lucky, you can select to cover most of the table by placing your bets on random numbers. You can also cover every number on the table, hoping to enjoy a win with a multiplier. If the winning number, however, is not with a multiplier, you might end up losing more than you can win.
It should be noted that none of these strategies guarantees you a multiplier win, and you might even end up with multiple consecutive losses. This being said, you can keep in mind the aforementioned tips to increase your chances of landing significantly higher payouts. One thing to remember is to make only straight-up bets to qualify for a multiplier win.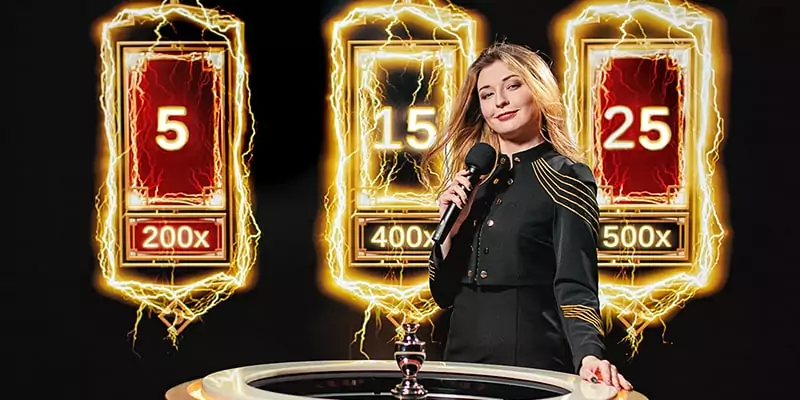 Is Lightning Roulette Fair?
As Lightning Roulette combines Live Casino with some virtual elements, it is only natural that many players are questioning the fairness of the game. While some are not certain about the randomness of the multipliers, others doubt whether the wheel of the game is not rigged.
Lightning Roulette is provided by Evolution Gaming, which operates in numerous jurisdictions under a number of licenses and certificates issued by some of the strictest authorities in the iGaming industry. In order to offer its gaming solutions in different markets, the software company complies with the regulations imposed by its licensors. These include regular tests of live table games and RNG software used in games such as Lightning Roulette.
The roulette wheel used in this live roulette version is regularly going through a maintenance process, which is conducted following guidelines imposed by both manufactures and licensing authorities. Typically the tests of the wheel include checking its balance and rota speeds. The size and the weight of the roulette ball are also measured, ensuring there are no factors that will interfere with the randomness of every spin. Since Lightning Roulette is using a Sealed Auto Roulette wheel, the ball is launched automatically and the dealer has no role in the spinning of the wheel.
As for the RNG software used by the virtual casino, it is regularly tested by independent third-party auditors, making sure the results of every game are free of any bias. Since Evolution Gaming is offering only one version of Lightning Roulette, the same game is streamed across a number of virtual casinos that provide Evolution Gaming's live-dealer games. If the game was rigged many operators would have quickly caught up on that, resulting in devastating consequences for both online casinos and Evolution Gaming.
Since the integrity of the game is more important to both the software provider and the online casinos that offer Lightning Roulette, players can be sure that any result in the game and random multiplier chosen every round is free of any bias.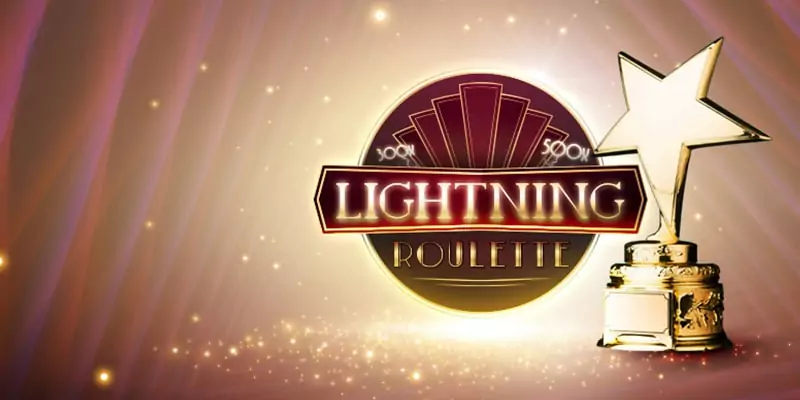 Conclusion
If you are a fan of roulette, you can have a wonderful experience trying Lightning Roulette in any Live Casino that runs on Evolution Gaming's software platform. Although being very similar to European Roulette and giving the house the same house advantage of 2.70%, Lightning Roulette has a feature that makes it a unique and different roulette variation. Thanks to the random multiplier included in the game, lucky players have the amazing opportunity to land a win 500x their bet.
If you are willing to take some risks and play Lightning Roulette, you might end up with bountiful payouts that cannot be seen in any other roulette variation. The friendly host will also make sure that you are having the time of your life while playing roulette in the comfort of your own home.