Playing online gives players significant benefits which land-based casinos cannot provide. They can enjoy a favourite casino game whenever and wherever they want and there is no need to travel long distances any more in order to do so. The online gaming industry is rapidly developing and this is the reason why nowadays a great number of casinos offer not only online games but also live ones. Because of the live streaming technology involved in the gaming process, players are able to get experience very similar to the one they gain in brick-and-mortar casinos.
When the online casinos were first introduced, many players were rather sceptical about them due to the many significant elements they lacked such as human interaction, the elaborate casino interior and others. However, now it is possible to experience all of them at any place and time thanks to the cutting-edge technologies and systems in use. The live chat feature enables them to communicate throughout the game with the dealer and not only and the live streaming video allows them to witness every action on the table. Due to the many advantages that live games offer, many players decide to give them a shot, which contributes to their increasing popularity.
Most Common Differences of Live Blackjack Rules
Blackjack is one of the most famous card games which appeals to a huge number of players globally. It has more than 100 variations, many of which are also extremely popular due to their interesting rules and specifications. This is the reason why almost every online casino offers not only the classic game but also a lot of its most played versions.
The biggest innovation in the virtual gaming world is the introduction of the live games which are played in real time with professional dealers. Live Blackjack is among the most popular such games and it can be found in a number of live casinos. When the game is played online, some of its rules differ from one casino to another which is the reason why players should have a look at them beforehand. It is worth mentioning that the different rules give players higher or lower chances of winning and therefore, it is very important to be aware which ones are beneficial and which ones are not.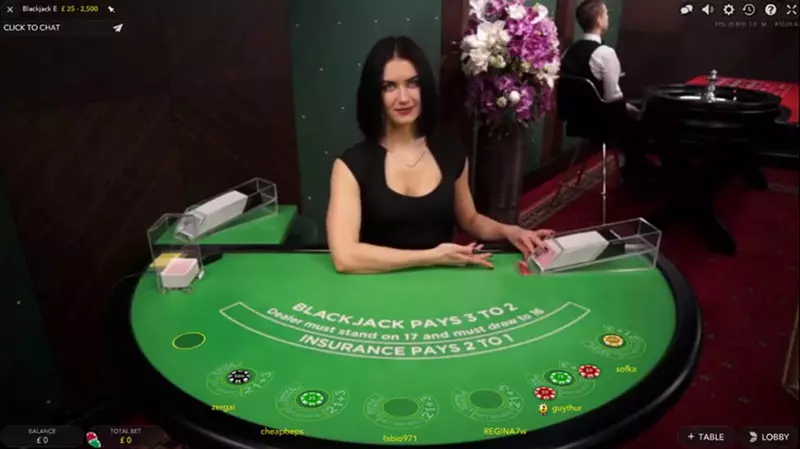 Bet Behind Feature in Live Blackjack
One difference of Live Blackjack when compared to its land-based version is that it provides players with a lot more options to choose from. One interesting additional move that can be made, when the game is played live, is called Bet Behind and as the name hints, it an optional bet which can be placed on another participant in the game. This can be a great opportunity, especially if a professional player is currently sitting on the table, due to the fact that this way it is possible to not only learn useful tips and strategy moves but also make a profit.
Typically, Live Blackjack games allow up to 7 players to join a table at once. Even if there are no vacant seats, however, this does not mean that you cannot place bets in the game and hopefully end up winning.
If you opt for betting behind a player, you will not be dealt any cards and you will not be making any decisions during the game. Instead, you will simply choose to bet on a player and win if your pick ends up beating the dealer. Although this is not the best way to enjoy Live Blackjack, it still provides the chance of sweeping good payouts. What is more, you might learn some techniques if you bet behind a seasoned player.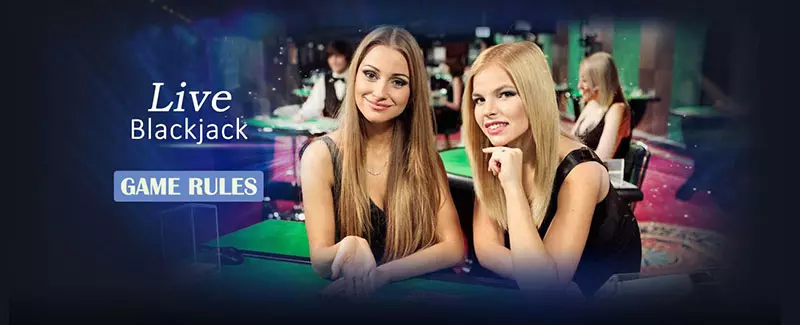 One-to-Many Live Blackjack
Another choice players can make when playing Live Blackjack is regarding the number of the participants in the game. They have the chance to decide whether they want to play like in a land-based casino with several other participants or choose the option one-to-many. In such cases, there is only one hand competing against the dealer.
This is a great option for players who enjoy fast-paced games. Since they do not need to wait for multiple players to make their decision, the result of the gaming round is revealed quickly.
Although this option is less interactive and not that similar to the land-based casino experience, there are some players that might enjoy it. What is more, many Live Casinos offer exclusive VIP blackjack tables that are dedicated to a single high-roller at a time.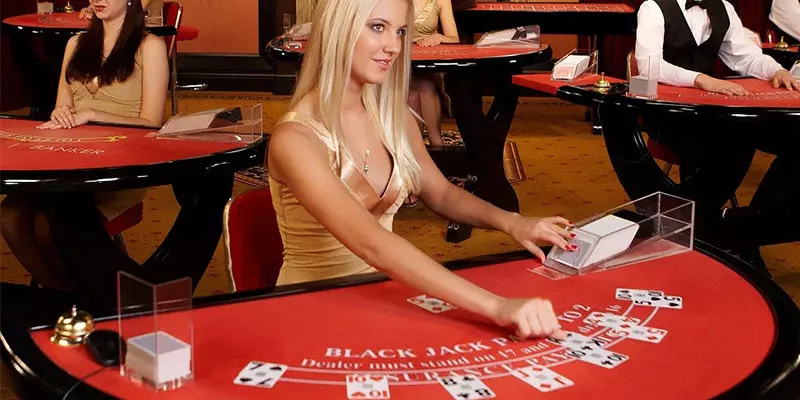 Side Bets in Live Blackjack
Although side bets are not something unusual for online blackjack variations, some live-dealer versions of the card game also offer some special betting options. If you are willing to risk extra money, you have the chance to land pretty generous payments when playing blackjack with a real dealer.
One of the most popular options you can find in many live-dealer blackjack variants is the insurance bet. It will allow you to get paid 2 to 1 if the dealer ends up having a blackjack.
Some live-dealer variations of the card game will also offer bonus payouts for special card combinations. Such side bets include Perfect Pairs, 21-3, Lucky 7 and other interesting options.
At some Live Casinos, players can also find live-dealer blackjack options that will allow side bets like Buster or Bust It. As the names of the betting options suggest, you will receive a special payout if the dealer busts.
If you wish to play Live Blackjack while making side bets, make sure that you compare the different live-dealer options available online. Although you can find the same side bet at different Live Casinos, some variations offer better payouts. Obviously, you will benefit more if you know that your side bets would worth more in the end.
Different Table Limits
Another difference of Live Blackjack when compared to the its online version is that when playing with a real dealer the minimum stakes required for a particular table are usually higher. Also it is worth mentioning that live-dealer blackjack games can vary in rules and limits. This should come as no surprise, taking into account the fact that in most brick-and-mortar casinos the available tables for Blackjack also have different rules and table limits. This is the reason why it is essential for players to consider their bankroll and choose a game which is in accordance with their funds. This way, they will be able to successfully apply a basic strategy and manage to stay in the game long enough to make a profit.
Although Live Blackjack may require a more sufficient balance, many Live Casinos make sure that even recreational players will have the chance to enjoy their favourite card game live. This is why you can often find tables that offer very low betting limits. This way, you can dive into fun live-dealer adventures without risking too much of your budget.
This being said, there are also plenty of high-limit versions of Live Blackjack and you can often find VIP tables that can be played only by one high-roller at a time. If you prefer higher stakes, Live Blackjack is the perfect source of entertainment for you.
Live Blackjack with Early Payout
Live casinos provide players with the chance to enjoy Live Blackjack with early payout, meaning that they have the option to get a payout without completing their hand. The payout is determined in accordance with a number of factors which are taken into account. One of the determiners is whether the players are at an advantageous position or not.
In general, the early payout is calculated on the cards dealt while the game is still in progress and whether to make use of it or not is entirely up to players. The early payout has its pros and cons but whatever players decide, they should bear in mind that it gives them at least the chance to withdraw from the game without losing all of their wagered money.
The payout that you will receive if you decide to make use of the early payout option depends on the strength of your hand and the dealer's cards. If you are wondering if this is a good feature, think about the perk of being able to give up on a bad hand and still receive a payout.
Pros & Cons of Live Blackjack
One of the biggest advantages of playing Live Blackjack is the fact that players can enjoy it in real time with a professional dealer at any place they want. They can witness how the cards are dealt and, thanks to the live chat feature, it is also possible to communicate with the rest of the participants in the game and the dealer. This creates a very realistic feeling for players who will have the chance to play the card game in the comfort of their homes and still enjoy a land-based-like casino experience.
Another advantage of Live Blackjack is that players can be sure that the game is not fixed as many Blackjack fans fear that the random number generator used in online versions is not always free of bias. In the case of playing live, you will have a real dealer handling tha cards, making decisions and conducting the overall game. As you can imagine, this comes very close to the experience at brick-and-mortar casinos, hence, live-dealer games are considered extremely fair.
One major drawback concerns predominantly the card counters due to the fact that even though playing Live Blackjack highly resembles the game in brick-and-mortar casinos, the card counting process cannot be conducted with the same success. Many of the casinos take into account the fact that players can enjoy the game from any place and, therefore, employ different card-counting programs or devices that are typically forbidden at land-based casinos. This is the reason why when playing Live Blackjack the cards are shuffled more often in order to make it impossible to figure out the ratio of the high value cards to low valued ones.
Although live-dealer games are not suitable for card counting, you can still make use of this type of strategy. Since Live Blackjack variations are using real decks from a shoe, you can start counting cards as you would in real life. The card decks are typically reshuffled only when about 75% of the shoe is gone. This still gives you some time to determine your moves with the help of card counting.
Another thing that players might find inconvenient about Live Blackjack is the higher betting limits. Unlike online blackjack games, live-dealer versions of the game cannot be played just for fun. This means that you will need to top up your account before you start betting on Live Casino blackjack options. What is more, often live-dealer blackjack games require higher bets, compared to its online counterparts.
When you are playing online, you will have plenty of time to decide your moves. Meanwhile, if you are betting at a Live Casino, you will need to be quicker with your moves as there will be other players who will wait for the game to continue after you make up your mind. If you are not used to the game, this may be a bit inconvenient for you.
While the overall experience that Live Casinos offer may be very thrilling, if your Internet connection is not strong enough, you will have a difficult time loading the live streams. This is especially true if you have decided to bet on Live Blackjack on the go.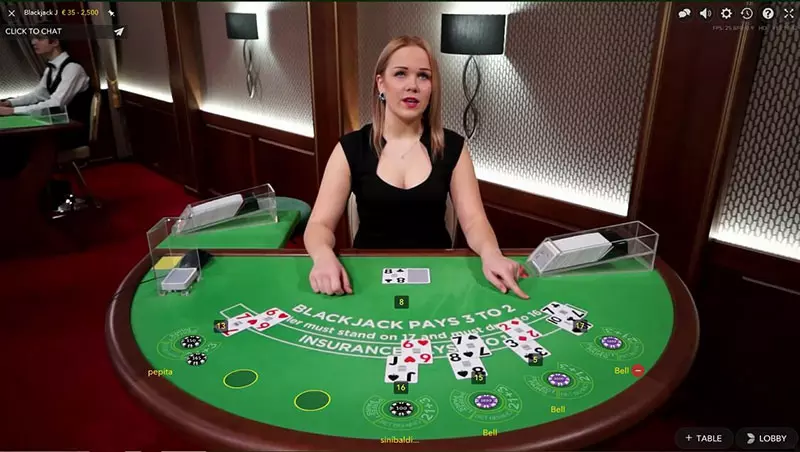 Conclusion
If Blackjack enthusiasts seek a new different way of playing their favourite game, then Live Blackjack is surely something they should give a try. It is one of the most popular card games and as such, it can be found in a number of live casinos. Now, it is possible to play with a real dealer at any place and time due to the fact that most websites are mobile-friendly. Also, a number of online casinos provide the chance to use dedicated applications which can be downloaded from most online markets. Players should bear in mind that it is essential prior to playing to double check the rules of the game and the casino policy. This way, they will avoid any misunderstandings and will fully enjoy betting on Live Blackjack.