In recent years, gambling software suppliers have focused their attention and efforts on developing online slots with a more elaborate structure and many bonus features, which aim at boosting the games' entertainment value and thus, holding the attention of players for longer periods of time. Apart from increasing players' chances of generating more substantial profits, such bonus features typically add a greater depth and dynamics to the game and contribute to its storyline.
Generally, the bonus rounds in online slots can be divided into two major categories, namely free spins rounds and bonus in-games which share a common theme with the slot's base game. The following article aims at introducing players to the types of bonus games, available in online slots.
Top Online Casinos
How Bonus Games Work
The bonus games were supposedly introduced to online slots for the sole purpose of spicing things up a little bit. Several decades ago, many players used to consider slots rather repetitive but in recent years, software developers have presented slot fans with something to look forward to. More often than not, bonus games go hand in hand with guaranteed payouts but more importantly, they do wonders when it comes to holding the attention of the players.
Players need to remember that triggering a given bonus game on online slots depends on sheer luck as such features are typically unlocked at random and involve no skill whatsoever. In some instances, the bonus games are triggered by the so-called "bonus symbols" which players will see listed in the slot's paytable. When several bonus symbols line up on the reels, players will enter the bonus in-game to collect an additional prize before they return to the base game.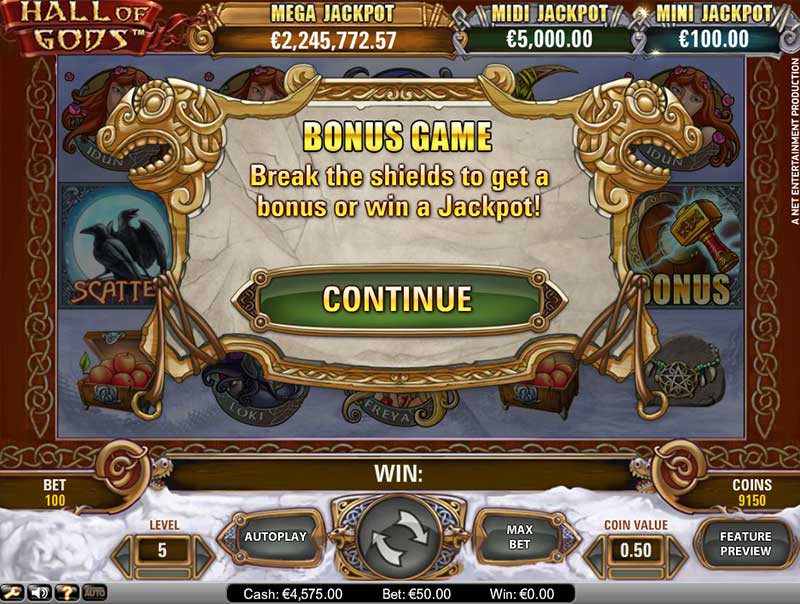 Wheel-Based Bonus Games
Depending on the online slot players have opted for, the bonus games are initiated whenever a certain number of scatter or bonus symbols appear on the active paylines. The bonus game often features a wheel which players are required to spin in order to win additional credits. IGT's Wheel of Fortune serves as a great example. Whenever players are lucky enough to land three or more "wheel of fortune" symbols on the reels, they will trigger the Triple Extreme Spin bonus game which features the said Wheel of Fortune.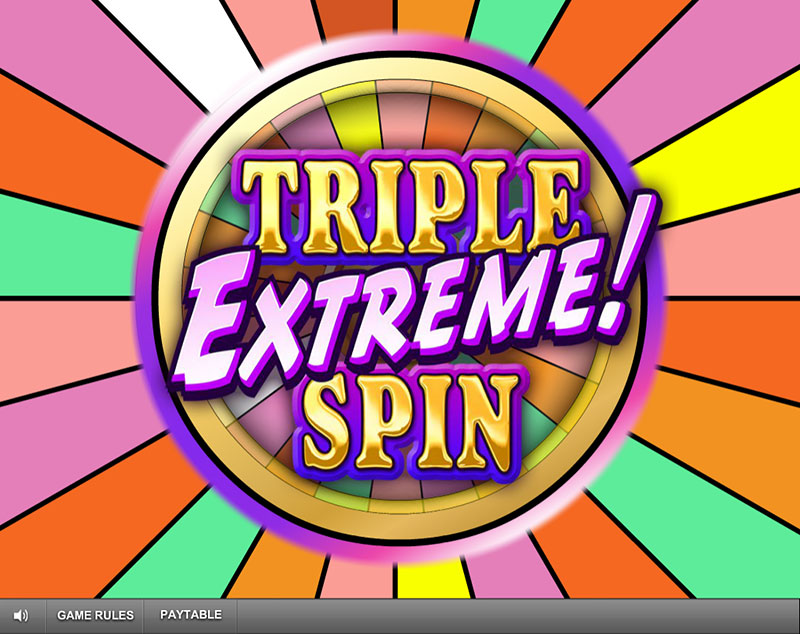 This wheel consists of three mini wheels – blue, yellow and red. The yellow mini wheel functions as a multiplier, while the blue and red mini wheels determine the amount of credits players will win. Players are then required to pick three envelopes. Once they make their picks, the pointers on the three wheels will start adjusting to specific values and once they are aligned, the players must spin the wheel so that the pointers can determine the amount of the bonus prize.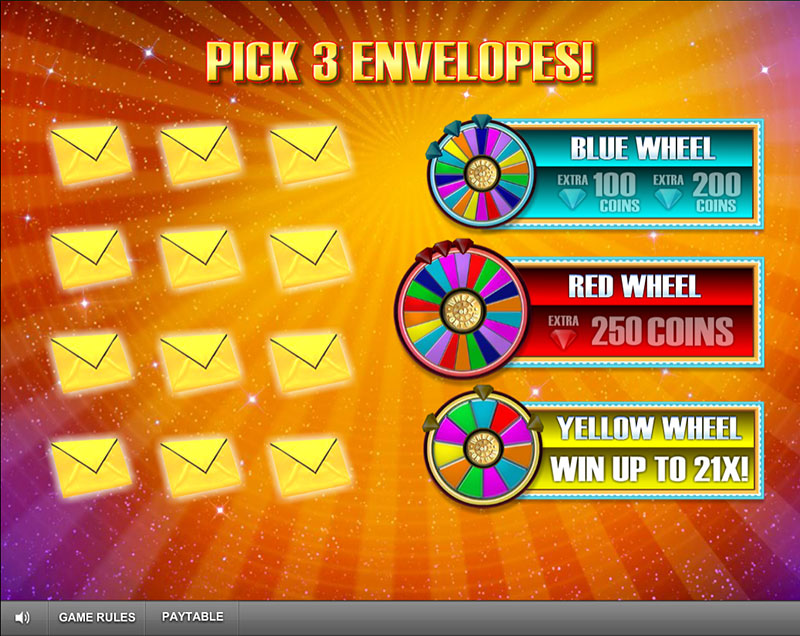 Then again, landing three or more scatter symbols in this game will unlock the Mini Wheel Bonus. The scatter symbols on the reels transform into small wheels which turn on their own and their pointers determine the amount players win. This Mini Wheel Bonus guarantees payouts of 50 to 3,850 times the coin value the player has bet.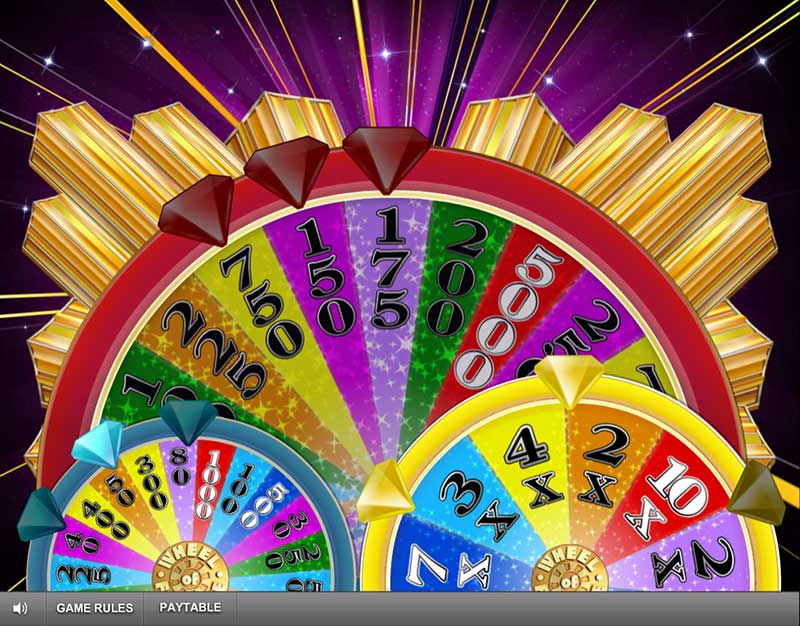 Bonus Games Based on the "Click Me" Feature
On many occasions, once players have succeeded in activating the bonus games, they are taken to another screen where they are expected to choose specific items by clicking on them. A monetary prize of a different value is hidden behind each of these items, which is to indicate players are practically guaranteed a win.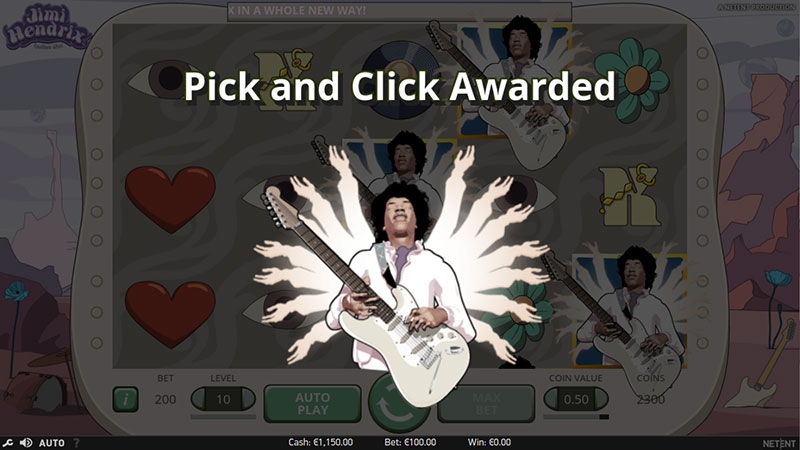 The Jimi Hendrix slot, developed by NetEnt, serves as a great example, only in this case the feature is called "Pick and Click". The said feature is activated whenever three or more scatter symbols land on the third, fourth and fifth reels. During the bonus game, players are expected to click on loudspeakers in order to reveal four types of symbols. Those, who succeed in picking three symbols of the same kinds, will win one out of four prizes – Crosstown Traffic Free Spins, Purple Haze Free Spins, Little Wing Free Spins or additional coin credits.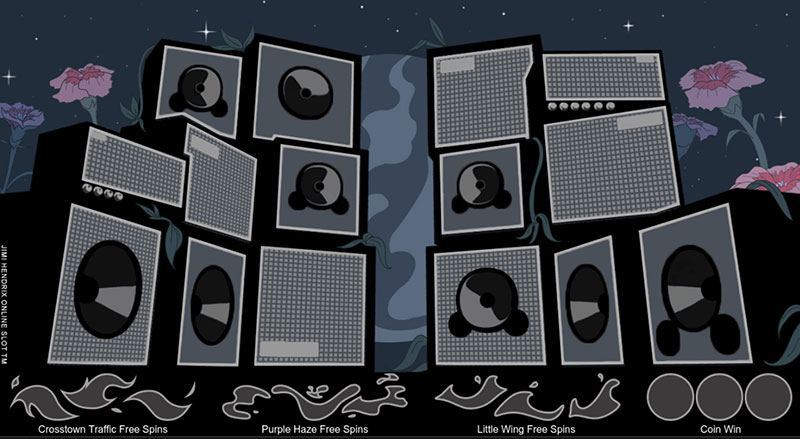 Arcade-Style Bonus Games
Key software developers have taken advanced slots to a whole new level by creating titles which feature bonus rounds that resemble a game within a game. More often than not, no skills on behalf of the player are required to win during such arcade-style bonus rounds. The more intricate a given online slot is, the more detailed bonus games it will feature. In some instances, players are required to shoot down alien spaceships, while in others, they are sent on a mission to steal jewels from a high-security museum.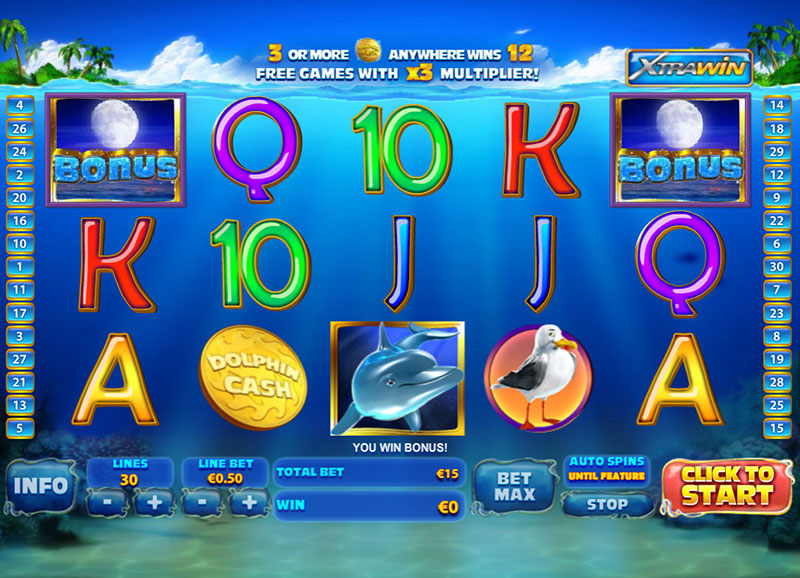 Playtech's appealing Dolphin Cash is also a good example for a slot which features an arcade-style bonus game. The Dolphin Cash Bonus round is unlocked whenever the player succeeds in landing three or more bonus symbols on the reels. A separate window opens where you can see coins floating in the air while a dolphin is swimming in the water below. The players are expected to help the dolphin jump for the cash. They will win all the coins the jumping dolphin manages to touch with its head.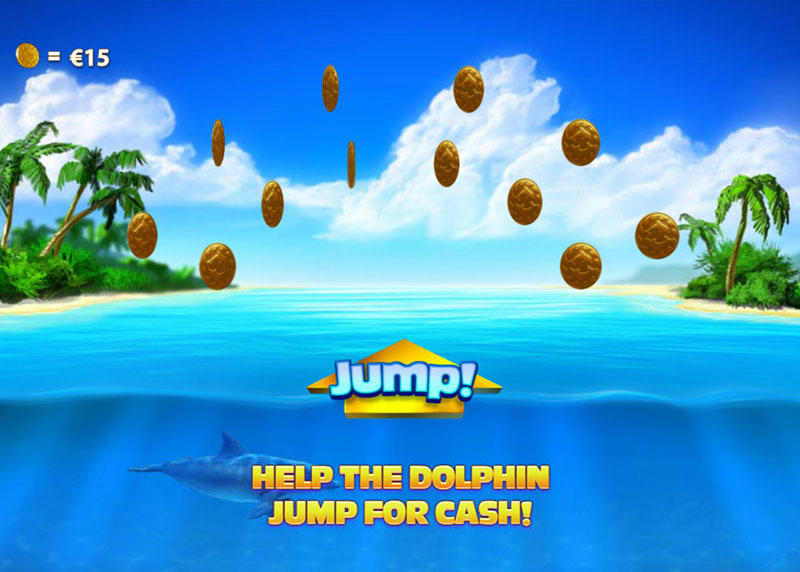 Online Slots with Free Spins
On many occasions, players are rewarded with a specific number of free spins on the reels. Such bonus spins are triggered whenever the player succeeds in landing a predetermined number of scatter symbols on the reels. Sometimes the extra spins are unlocked by designated bonus symbols that appear across the reels. Occasionally, players are rewarded with free spins once they complete a given bonus game.
Please note that usually the free spins are played at the same wager you have bet on the spin that initially triggered them. Yet, there are free spins which are combined with a multiplier that additionally boosts players' winnings.
The higher the number of free spins players are rewarded with, the smaller the multiplier will be. For instance, if you receive 50 free spins on a given slot, your multiplier with be only 2x your original wager. But if you are awarded fewer free spins, for example 10, they will be combined with a 15x multiplier.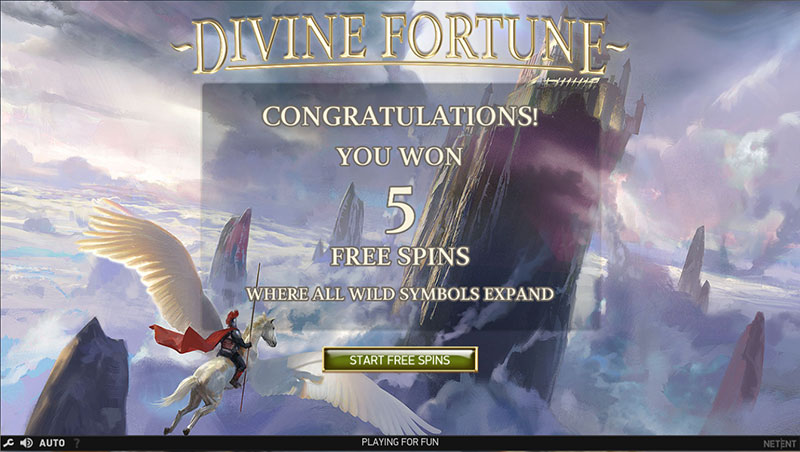 Online Slots with Free Spins Retriggering
Some online slots provide players with the opportunity to retrigger the free spins they have unlocked. This retriggering is typically accomplished by lining up the same scatter or bonus symbols that have originally launched the free spins bonus round. Thus, players are rewarded with yet another round of free spins, which allows them to boost their earnings without risking any of their own funds.
Please note that it is possible to retrigger the extra spins more than once during a bonus round. However, the retriggering will not continue indefinitely because most software developers have put a limit on the maximum number of spins players can receive in a single bonus round.
More often than not retriggering is restricted to five to ten times. Sometimes, the retriggering gets deactivated whenever the player has accumulated a given amount of winnings during the free spins round. Some of the most popular slot titles that offer the retriggering feature include Jack and the Beanstalk and Dracula, courtesy of leading software supplier NetEnt.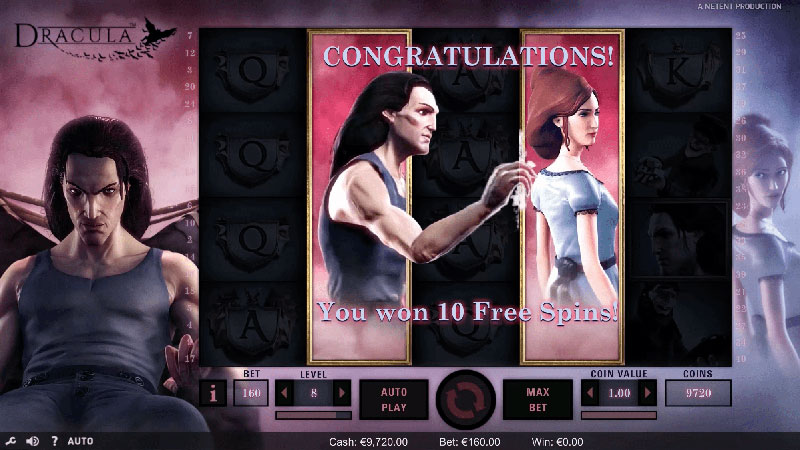 In Jack and the Beanstalks, players unlock a round of 10 free spins whenever three or more scatter symbols come up on the reels. If three or more scatters appear during the bonus round, players are rewarded with 5 additional spins.
On some games, the free spins are not so easily retriggered. Take the Dracula slot, for example, where the round of 10 free spins is launched by two stacked wild symbols that need to appear specifically across the second and fourth reels. A stacked wild symbol must appear on the middle reel during the bonus round to retrigger more free spins.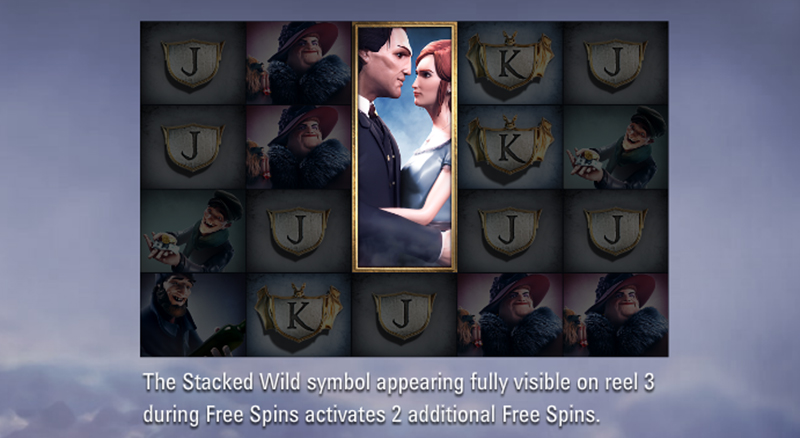 Online Slots with the Gamble Feature
Software developers have introduced the so-called Gamble feature to some of their slot games. This is not quite a bonus feature but rather an optional gameplay feature which can be activated whenever the player forms a winning combination on an active payline.
Once they score a winning combination, players can click on the Gamble button to activate this feature. This would trigger a mini game, where players are required to guess correctly the colour or the suit of a playing card that is facing down.
Those, who get the colour of the card right, will have their winnings doubled. The winnings of the players, who manage to guess the suit of the card, will be multiplied by four. The Gamble feature might entail dice rolling where you should guess whether the throw will result in an even or an odd number coming up. On other occasions, the Gamble feature is based on the principle of coin tossing and players are expected to predict whether the toss will result in heads or tails.
It is worth mentioning that many slot fans prefer to skip on the Gamble feature because if they fail to make a correct guess, they will lose what they have initially won.