Many changes have been brought about in the way in which slots look and feel as presently, players can benefit from dramatically refined design and visuals, which translates into a much more engaging and enjoyable experience. Much improvement has been brought to the special features of slots as well as software providers do not cease to break new grounds by tweaking ordinary features and taking them to a whole new level.
Back in the days, slots commonly offered only a single payline, spread horizontally across the reels which equalled only one potential winning combination per spin. However, the advance of technologies has brought about the emergence of slots with multiple paylines which significantly increases the number of winning combinations. In most cases, multi-payline slots feature at least nine lines, but the number can sometimes exceed one hundred. Today, paylines can be horizontal, vertical, diagonal, zigzagging or V-shaped.
Selecting the number of paylines and multipliers to play is a crucial aspect of all experienced slot players' strategy. If you are not familiar with how paylines and multipliers of slots work, we suggest you read the following article.
Selecting the Number of Active Paylines
Choosing the number of paylines to play often depends on the type of slot players have opted for. The number of active paylines on some slots is fixed meaning that players will not be able to deactivate any of the lines. They are required to play all fixed lines on each spin of the reels, instead. The number of paylines in such slots might vary greatly from one slot to another. The only thing players can adjust in such slots is the coin value and the number of coins they wish to bet per line.
Then again, if you opt for playing a slot with a progressive jackpot, you will be required to place the maximum bet amount and activate all paylines, at least if you want to qualify for the life-changing prize. If you deactivate some of the lines and succeed in hitting the winning combination for the huge prize, you will not be eligible for the progressive jackpot. Your payout will be smaller, instead.
On some video slots, players are allowed to adjust the number of active paylines they wish to play. The first thing you need to do is select your coin value and how many coins to bet on each of the active lines. So if you choose a coin value of £0.02 and bet two coins on a slot with twenty active paylines, you will wager a total of £0.40 per spin. Please note that you can win only on the paylines you have activated. If winning combinations occur on deactivated lines, you will fail to collect the prize.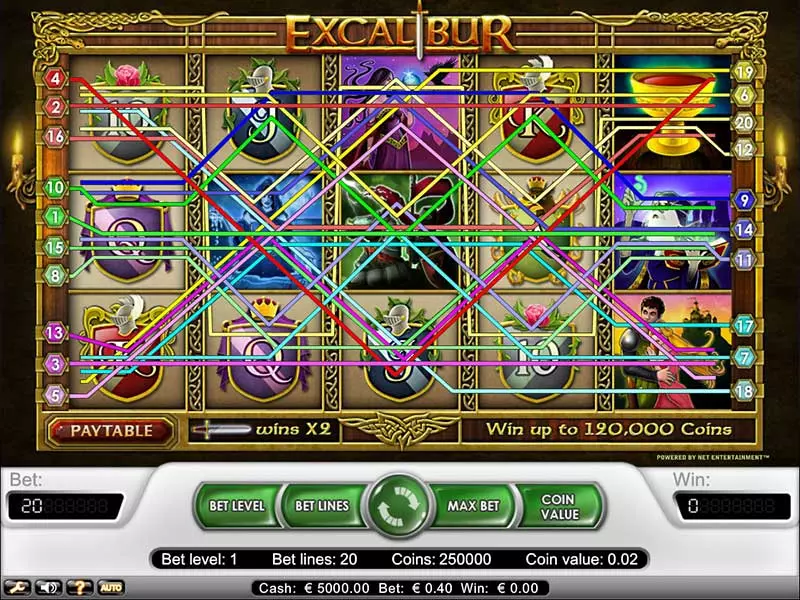 Some players prefer to activate only some of the paylines and bet two or three coins at a time. This is usually a suitable course of action for those who do not play progressive slots and thus, are not required to place the maximum bets on all paylines. This betting pattern is also recommended if the bonus symbols on the slots are not required to land on active paylines in order to unlock bonus rounds or other special features. This approach enables players to keep their bankrolls in check.
Something vital gambling aficionados need to take into account is that the number of paylines they will decide to activate does not affect the payback percentage of the game as it will remain the same regardless of whether you play on ten or twenty paylines. Furthermore, the outcome of each spin of the reels is governed by a Random Number Generator, which does not cause winning combinations to occur more often on one line than on twenty lines.
If the bonus symbols are required to land on an active payline in order to trigger the bonus features, then it would be a good idea to activate as many lines as you possibly can afford. After all, bonus features are responsible for about one-third of the paybacks on most multi-line slots. Because of this, it would be a good idea to play all available lines, even with one coin per line as this would enable you to take advantage of bonus rounds and other lucrative features, and potentially, to bag heftier prizes.
Another option is to activate all available paylines and play two or more coins of lower value per line within the reasonable financial limit you have set for yourself. Playing on all paylines might increase your chances of hitting multiple winning combinations at the same time. This may also save you the frustration if you hit a winning combination on a payline you have deactivated. However, many slot players consider this approach unsuitable because it might cause them to lose money at a rapid pace.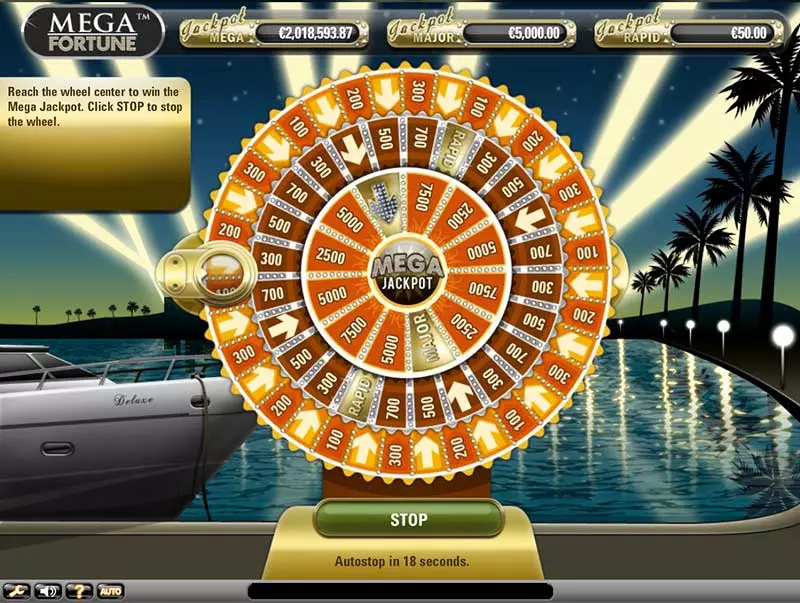 As we mentioned already, much advancement has been made since the early days of slots. Interestingly enough, when the popularity of video slots started to take off, they boasted a maximum of five reels that were almost invariably arranged in the same fashion. Most of the time, these slots featured three paylines that were stretched out horizontally. The remaining two paylines were V-shaped, but the biggest peculiarity was that one of them was inverted.
This is certainly not the case with the largest part of the modern-day slots as the number of their paylines can reach up to 50 or on some occasions even more. The structure of the paylines has also undergone various changes as presently, gambling aficionados can stumble upon games where the paylines follow a zig-zag, vertical, or horizontal pattern.
It goes without saying that the availability of a greater number of win lines works to the advantage of gambling aficionados since this translates into a much wider range of betting possibilities and will facilitate the formation of winning combinations.
Since present-day slots offer a much wider range of possibilities when compared to slots that have just one win line, this comes to explain why there is such a noticeable difference when their volatility is concerned.
Low-volatility slots can make for an extended betting session due to the fact that players are expected to walk off with frequent but small payouts. In the event that you are playing a slot that comes with multiple bonus features and promises to deliver heftier wins, it is most likely that its volatility is in the upper end of the spectrum.
Such games are not necessarily innocuous because they can award massive payouts. Still, the fact that your bankroll will probably be depleted within a shorter period of time should certainly not be overlooked.
Before they get their betting session underway, gambling aficionados need to be aware that no matter if they enjoy playing slots online or in a land-based casino, the payouts they can expect to collect will be in proportion to the amount they have staked per win line.
Slots Without Paylines and All Ways Win Slots
Most creators of gaming content that put a heavy focus on the creation of slots go out of their way to draw the attention of players, so it makes sense that multiple improvements and modifications were made to the gameplay of such games along the line.
The introduction of slots that pay all ways has undoubtedly caused a stir among casino enthusiasts as the way in which slots are played was made over. Unlike slots with traditional reels in which matching icons need to align on an active payline in order to award a payout, with all ways slots, players will collect a payout, given that identical symbols show up on neighbouring reels.
It is important to note that most of the time, avid casino fans will only collect a payout, on condition that the specific set of matching characters appears from the leftmost to the rightmost reel, no matter what kind of line these symbols have drawn. What this means is that in such slots, the win lines are eliminated altogether.
In fact, we can draw a parallel between the symbols in such slots and scatter symbols. As you might already know, scatter icons award a payout, no matter what position they occupy on the reels.
In spite of the fact that the most prevalent type of slots are those that provide payoffs in 243 different ways, gambling enthusiasts can now revel in slots where winning is possible in 720, 1,024 or even in 3,125 different ways. It goes without saying that while revelling in such games, the chances that players will score a win are dramatically increased.
That being said, gambling enthusiasts should be mindful of the fact that having such a massive winning potential at their fingertips comes at a cost and they will need to pay more in order to capitalise on it.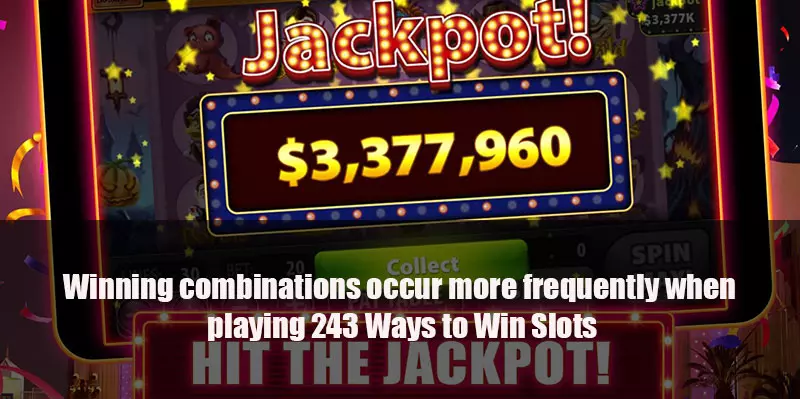 While exploring the diverse range of slots available out there, gambling enthusiasts can stumble upon games that award payouts not only when matching symbols appear from the left to the right, but in the opposite direction as well, which is why they are known as both ways pay slots.
Aristocrat Technologies is a trailblazing creator of gaming content due to the fact that it has turned the way in which slots are played upside down when they decided to intervene the functions of scatter symbols into the entire gameplay. Known as Reel Power, this concept is now exploited by a huge number of leading slot creators.
In spite of the fact that such slots do not boast ordinary paylines as instead the multiple-ways-to-win format is in place, the distinctive trait of these games is that players will not purchase extra lines to play, but reels.
Most of the time, gambling enthusiasts are given the opportunity to play from 1 to 5 reels at the same time. It is vital to note that even if you decide not to purchase all five reels, you can still win on the middle payline.
In the event that players have chosen to purchase all five reels, however, winning icons need to pop up on neighbouring right to left reels so that they could collect a payout. Yet, what is important to note is that the position on which the symbols have appeared is irrelevant as slot mavens will bag a payoff, no matter whether identical symbols will show off on the middle, top, or bottom positions.
What is also worth noting about such games is that free spins are the most common special feature most Reel Power slots have in place.
Choosing a Multiplier
Multipliers are another common feature advanced video slots share. As the name itself suggests, thanks to this feature, players will have their winnings boosted a given number of times. Typically, multipliers are easy to recognise as they are represented by a number with an "x" next to them, which stands for the size of the multiplier.
Most advanced slots have a Level which players can adjust according to their preferences and the goals they have set. When you choose a coin value of £0.05, for instance, and adjust the Level to 2 on a slot with 20 paylines, for example, this would mean that you will actually bet two coins per line, which equals £1.00 per spin. Players are recommended to always adjust the number of coins per line and their coin value, depending on the size of their overall bankroll. If you play ten coins per line at the maximum coin value, for example, you risk exhausting your bankroll rather quickly.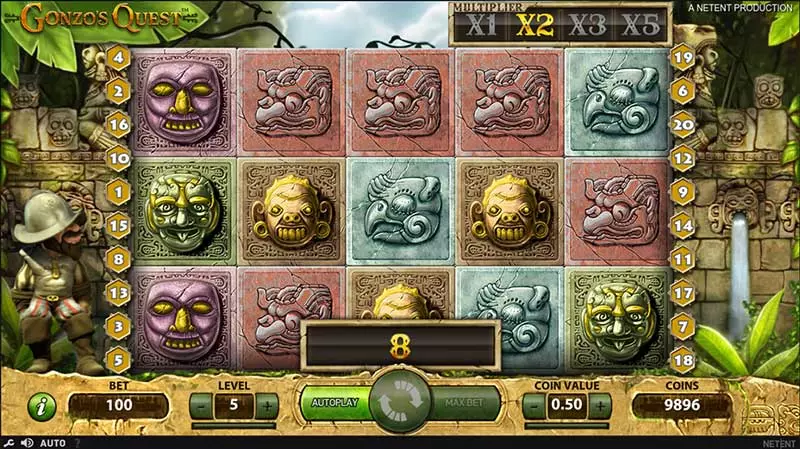 Base Game Multipliers
Slots with multipliers during base play are not that common, but they do exist nevertheless. Such multipliers are usually attached to given winning combinations which means that whenever you land such a combination, your wins will be multiplied two, three, four or five times. For example, if you land five identical pineapple symbols which have a 5x multiplier attached to them, you will win five times the amount of your original stake.
Do have in mind that multipliers on base slot games are typically smaller, because otherwise they would reduce the built-in house advantage in favour of the players.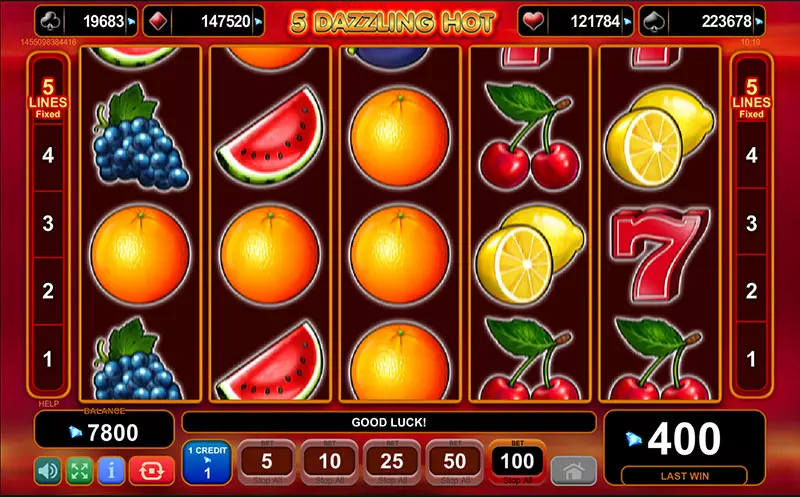 Bonus Games and Free Spins Multipliers
Multipliers occur more often during bonus games and free spins, in which case they have the potential to dramatically increase the winnings players have generated. Naturally, introducing multipliers during the free spins rounds further increases the entertainment value of the slots.
Sometimes, players are given the opportunity to choose multipliers hidden behind special symbols during a round of free spins. This creates an impression that players can control the outcome of their play, which certainly adds up to the thrill they get to enjoy.
If this is the case, multipliers are most likely to work on a sliding scale. In other words, if you are granted a greater number of free spins, your multiplier might be smaller. The number of free spins players can enjoy differs significantly, but most of the time, they will receive between 5, 10, 15, 20, or even 50 free spins.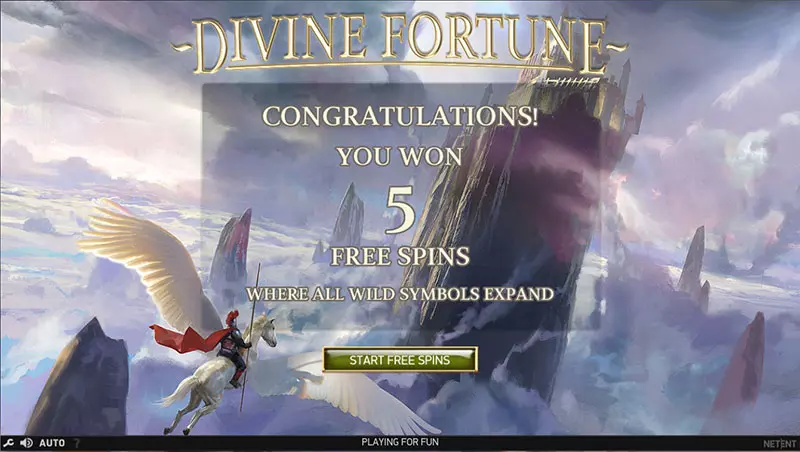 Wild and Scatter Multipliers
As we have already mentioned, the main function of wild symbols is to act as substitutes for other, missing symbols on the reels, allowing players to complete winning combinations. For example, if three wild symbols appear on the reels at the same time, this might enable players to hit three winning combinations.
However, on some occasions, wild symbols might go hand in hand with multipliers as well. For instance, let us suppose you are playing a slot where pineapple symbols play the role of a wild symbol and award a 3x multiplier of players' winnings. Let's suppose that you have two cherry symbols, but you need to complete the combination with a third cherry in order to get a payout. If you get the pineapple wild multiplier, it will not only enable you to form your winning combination, but it will triple your profits as well.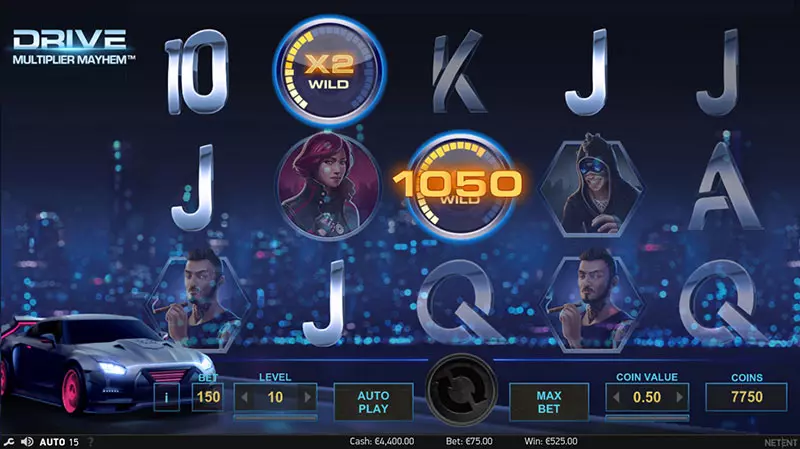 With some slot variations, scatter symbols might also be given the role of win multipliers. There is nothing extraordinary in the way such icons function as whenever a scatter multiplier appears on the reels and you have a winning combination, it will increase your winnings a specific number of times. Yet, keep in mind that in most cases, scatter symbols only unlock bonus games or free spins whenever they make an appearance on the screen, and it is a rarity to find a scatter icon that acts as a multiplier.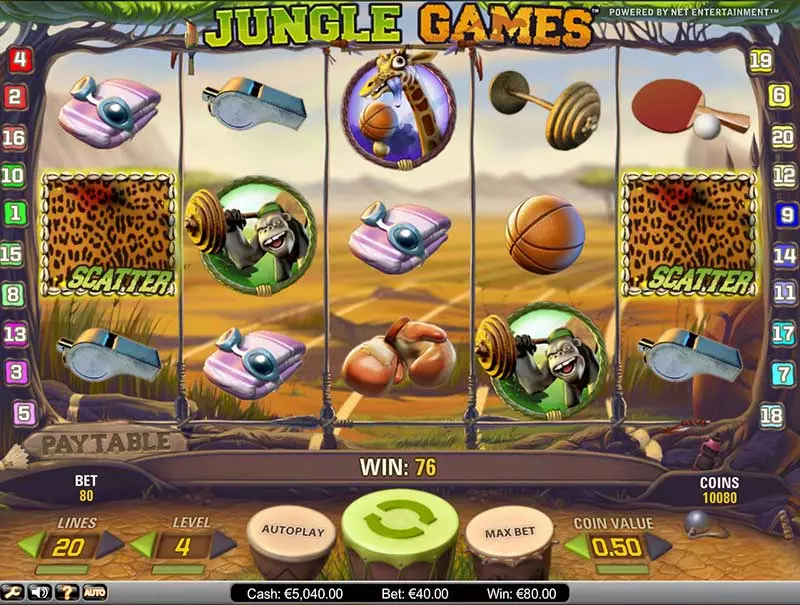 Bet and Win Multipliers
While playing slots, gambling enthusiasts can come across multipliers that work in a slightly different fashion as they can be applied either to the winnings of players or the staked amount.
This might sound a little confusing, but what multiplier is awarded truly makes a difference, especially if you consider the fact that on some occasions, the winnings players might collect can be lower than the original bet they have made.
It is always a good idea to carefully inspect the slot's paytable in advance as it provides useful information regarding the rules, the payouts on winning combinations, and the types of multipliers used in the game.