Online video slots come in all shapes and sizes, but undoubtedly, the titles that enjoy the greatest popularity among avid casino fans are those that provide them with an opportunity to scoop a life-changing prize with a single spin of the reels.
Many of the best-known online casino operators in the industry have added slots with progressive jackpots to their gaming collections, which works to the advantage of players as they will be provided with lots of gaming websites to pick from. Depending on the type of progressive jackpot attached to a given slot, the prize can reach hundreds of thousands or even millions of pounds. Because of this, a large number of players opt for placing their bets on progressive slots which can change their lives with a wager that often costs only a few pounds.
How Progressive Slots Work
The principle on which progressive slots are based is pretty straightforward. Progressive jackpots are actually pools of money which increase incrementally. Each player contributes towards the overall pool as a small percentage of their wager fuels the jackpot. The latter keeps growing until one lucky player triggers the massive payout with a defined, rare sequence such as five bars in a row on the reels, for example.
Once someone collects the life-changing prize, everything starts all over again, but bear in mind that the progressive jackpots do not accumulate from scratch. Instead, when reset, start growing from a predetermined value, known as the seed. The seed values may vary greatly from one progressive slot to another. For example, the biggest prize on the popular Mega Moolah slot, also a progressive, starts accumulating from a seed value of one million credits, when reset. This explains how the pot sometimes exceeds tens of millions of credits.
The players' contribution to the pot is often taken in a different way, depending on the type of game they bet on. For games like roulette and blackjack, players are required to make a small, but obligatory bet in order to become eligible for the jackpot.
This is not the case when it comes to slots where the said fee or contribution is typically built into the payout percentage of the game. As their contribution is already built into the game, there is no need for players to make an additional, side bet in order to qualify for the massive prize. However, this is hardly noticeable on individual spins when you play for shorter periods of time. You may notice how it affects your overall bankroll only in the long term.
One feature that all progressive slots commonly share is the so-called jackpot metre. It displays the current size of the pool and is usually situated above the respective slot game. This allows players to keep track of the size of the jackpot and jump in with a bet at the right moment when the prize has escalated to millions of credits.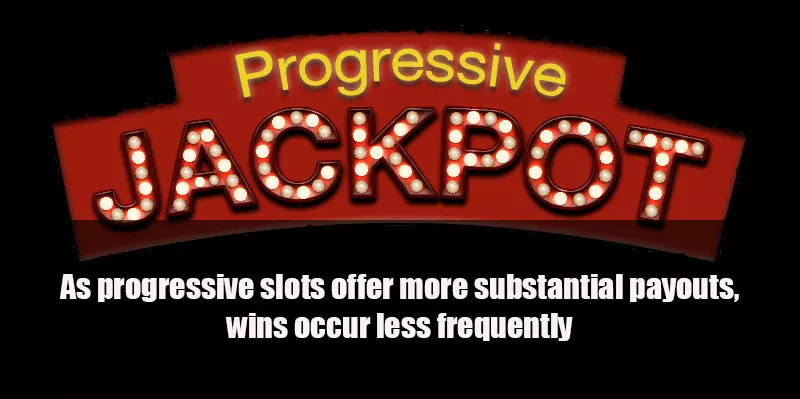 There are two important factors you need to bear in mind prior to placing your bets on a progressive slot. First of all, progressive jackpot slots are said to have a higher volatility when it comes to regular wins. As progressive slots offer more substantial payouts, wins occur less frequently. Because of this, progressive slots are not for everyone as they require patience as well as a bigger bankroll that will enable players to sit through the losing spins before they hit a lucrative win. Although progressive slots offer less frequent wins, there are special features and bonus rounds which will keep players topped up and entertained until they collect a bigger payout.
The second thing you need to have in mind is that in order to qualify for the progressive jackpot on some slots, players are required to place the maximum bet allowed on the slot and all paylines should be activated. That is why it is not recommendable to play progressive slots if you do not intend to bet the maximum amount allowed. Imagine the frustration you will feel if you land the winning combination for the jackpot, but you are not eligible for the prize because you have failed to meet this maximum bet condition.
RTP of Progressive Slots and The Odds of Winning
The RTP of the chosen progressive slot is one of the first things to pay closer attention to before you start spinning the reels. It shows how much money reel spinners can expect to get back on average as they place their bets.
The progressive jackpot slot will be worthy of attention if it offers a 92% base RTP. The base RTP shows how much the game will pay out before the jackpot prize increases, and normally, its value is displayed in the help section of the game. What is important to point out is that most of the time, jackpot slots have low RTP simply because the house needs to guarantee its take and the funds needed for the top prize.
When the RTP of the progressive jackpot slot hits 100%, this means that it has reached the break-even point.
Something most reel spinners do not consider while playing a progressive jackpot slot is that no matter how big the prize is, the odds of winning it will remain the same on each round. Still, this does not apply to mystery progressive as while revelling in such games, players' chances to bag the biggest prize are improved as its value increases.
As we mentioned already, the jackpot prize increases each time some places a bet on that game. Some reel spinners choose to wait out for players to build the top prize and its RTP to increase before they engage in the progressive jackpot slot. With this in mind, players should not be left under the impression that a higher RTP indicates that the jackpot prize will fall more often.
So, if you chose to delay the play, you will not improve your chances of walking away with the jackpot prize, but you will increase the long-term expected value of the game.
Let's assume that you have started playing a jackpot slot with 92%, this means that for every £100,000 wagered on that amount, it will return £92,000 in small wins and jackpot prizes. So, if 5% of the RTP come from the progressive jackpot, and it starts accumulating from £7,000, this will mean that £85,000 of the returned amount will be given for small wins. The jackpot prize keeps on escalating, so will the amount paid back in small wins, which makes for a higher RTP.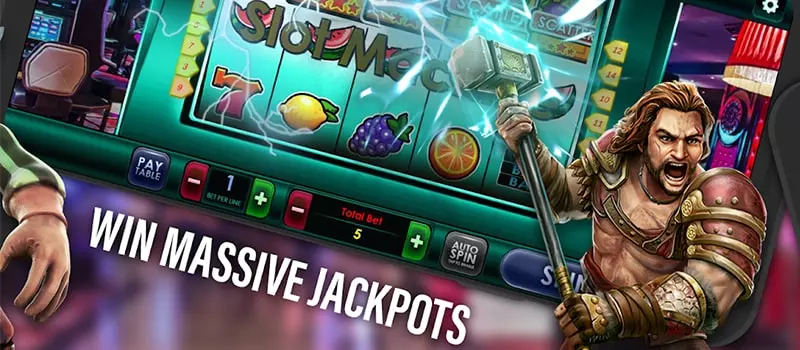 When it comes to must-win jackpot slots, the odds against players will be smaller as they get closer to the point when the biggest prize will fall or closer to the value the RNG has selected, simply because the range of the options gets smaller after each game round. The prize will fall, on the condition that the bet players have placed has pushed the value the RNG has picked.
Of course, players should also consider what portion of the staked amount is added to the jackpot meter as this will determine the pace at which they will get closer to the prize they are after.
Still, no matter if gambling enthusiasts will choose to play a mystery jackpot slot or a symbol-driven one, going for a higher level means a higher RTP.
Types of Progressive Slots
There are several types of progressive jackpot slots we can distinguish, depending on how the pool is accumulated – standalone, wide-area, proprietary and "boiling point" slots. Read on to find out what the differences between the four are.
Standalone Progressive Slots
Standalone progressive slots are not linked to other slots in the network. The jackpot on such slots is restricted only to a single game, in a single casino, which is why it accumulates at a much slower rate. It grows only when players bet on this particular game. This also explains why the jackpot pools on standalone progressive slots are usually lower. Yet, since the prize is smaller, the players' chances of winning it are higher. Popular slots with standalone jackpots include Aztec Treasure, Mega Joker and T-Rex, which are courtesy of RealTime Gaming.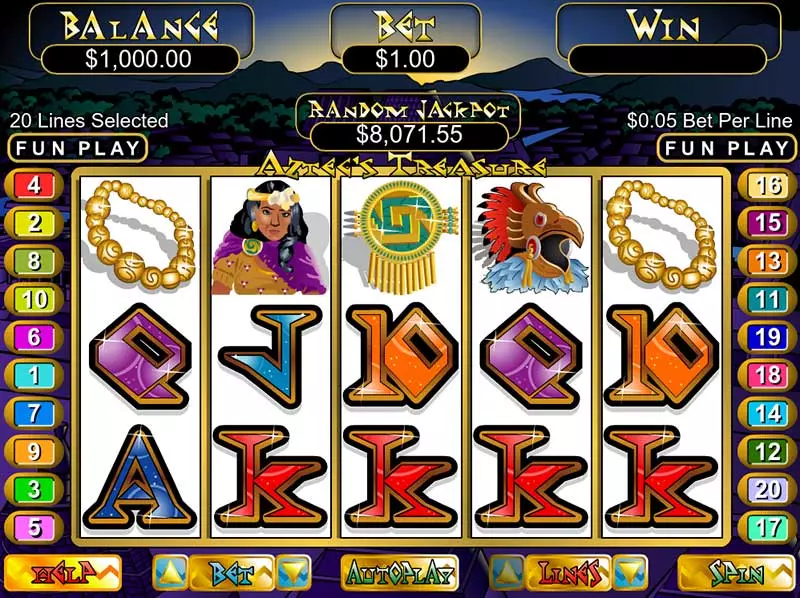 Proprietary Progressive Jackpot Slots
Proprietary or in-house progressive slots are linked together across the network of one specific online casino operator or one land-based gambling venue. Such slots are either installed in a single casino or are linked to slots from several gambling properties who share a common owner.
The jackpot rarely reaches millions of credits but is won more often, especially when compared to the jackpot win frequency of wide-area progressive slots. Proprietary progressive slots are more common in brick-and-mortar gambling venues, but sometimes they are available online as well.
Wide-Area Progressive Slots
Wide-area progressive jackpot slots rank first in terms of popularity among players because they come with life-changing prizes that typically reach millions of credits. They are linked together in a network, operated by several web-based casinos that usually run on the same software. This also explains how and why the prize accumulates at such a rapid pace and reaches millions.
A good example would be the Mega Moolah progressive slot which is present in the portfolios of most online casinos that are powered by Microgaming software. As a matter of fact, most often than not, wide-area progressive jackpot slots are operated by third parties (or software developers in this case) and not by a given online casino itself. It is worth mentioning that players' chances of hitting the mind-blowing prize are smaller. At the end of the day, it all comes down to pure luck. Other titles that fall within the category of wide-area progressive slots include Siberian Storm, Isle'O Plenty and Cleopatra, among others.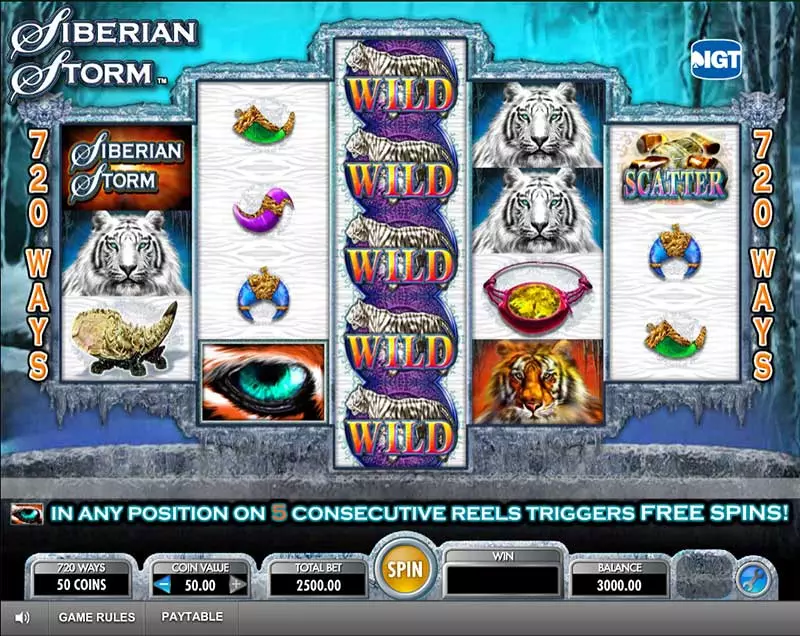 Slots with Boiling Point Jackpots
Slots with "boiling point" jackpots are quite popular among fans of this type of casino games and this is hardly surprising. We all know that when we put a jug of water to warm at the stove, the water soon reaches a boiling point, starts to bubble and flows over the edge of the jug. Such is the case when it comes to slots which "boiling point" jackpots, only in this instance the said point is not measured in degrees but in a given amount of money.
Whenever the slot's jackpot reaches a predetermined level or "boiling point", one lucky player is bound to collect the huge prize. The boiling-point numbers are typically displayed below the present jackpot amount.
An example of a slot with a "boiling point" jackpot is RealTime Gaming's Spirit of the Inca where there are five different jackpots to be won, namely Mini, Minor, Major, Maxi, and Grand. Of course, players are expected to bet the maximum amount if they wish to qualify, but more importantly, they can win more than one jackpot with a single spin. The five "boiling-point" jackpots are separate from one another and are triggered at random.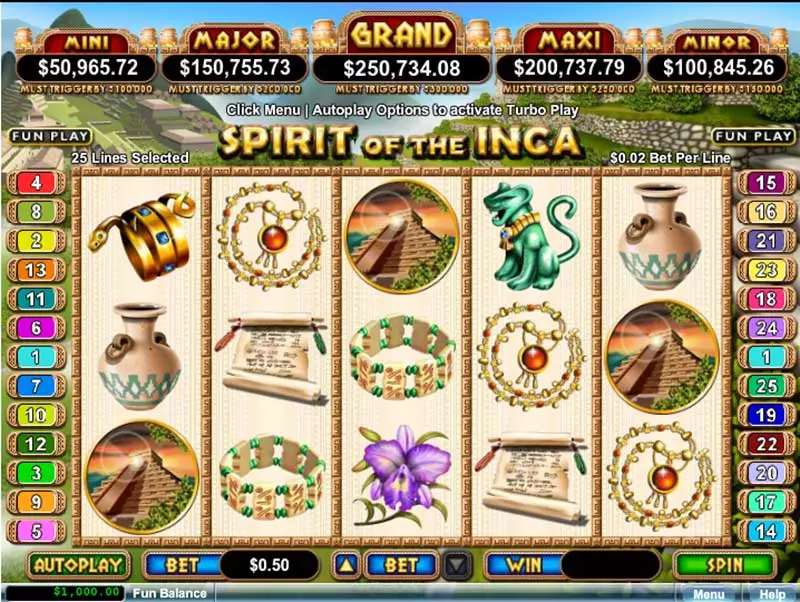 Slots with Randomly Awarded Jackpots
While betting on slots that go along with randomly awarded jackpots, gambling enthusiasts will not be required to see a combination of jackpot-paying symbols on the reels or stake the maximum possible amount in order to qualify for the biggest prizes. Depending on the chosen game, the biggest prize might be awarded randomly either in the base game or during a bonus round. What is even better about such slots is that gambling enthusiasts can walk away with the massive payout even during a round that has not resulted in a win.
Players might also come across slots in which they will be given the opportunity to scoop the jackpot during an exclusive picking game. This is exactly the case with WMS's slots that allow players to take their chance to get one out of the different-valued progressive jackpots while selecting from different items.
In order to make sure that you will get things right with such jackpot slots, it is best to inspect their paytable before you take up your betting session.
What makes such slots so exciting for players is that they will be eligible for the jackpot, no matter the amount they have put on a stake.
Yet, it is vital to remember that placing a larger bet is a must if you are looking to increase your chances of snatching the jackpot.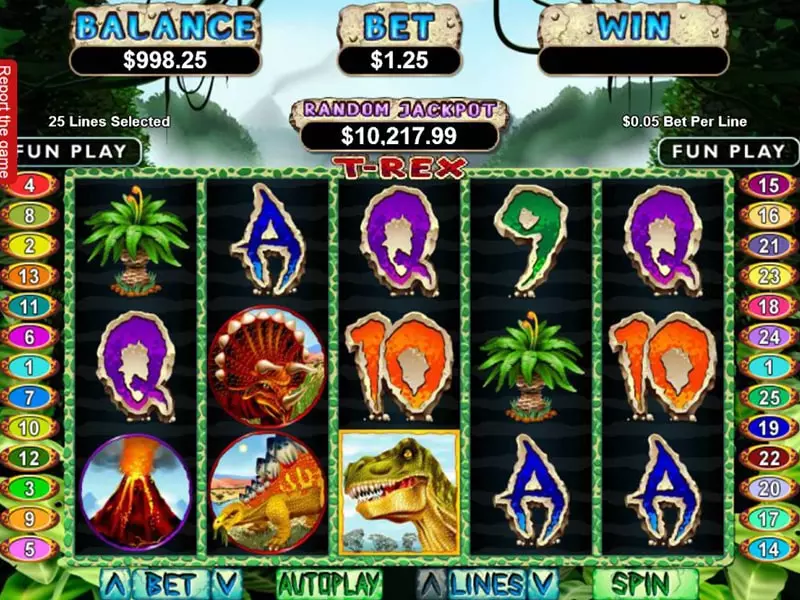 Symbol-driven Progressive Jackpots
As was the case with slots in which jackpots are awarded at random, with symbol-driven progressive jackpot slots, aligning matching icons is not a requirement players need to meet so as to bag the jackpot. What is vital to remember about such slots is that typically, winning the biggest prize might be one more step away, and occasionally, takes going through a bonus event.
With some such slots, players might be prompted to spin a bonus wheel, which awards different prizes, including free rounds, bonus credits, or a progressive jackpot. On other occasions, however, players might be required to win their way towards the heftiest prize. No matter what the case is, such bonus events are designed in order to ensure that gambling enthusiasts will be kept entertained for hours on end.
A typical example of such slots is Jackpot Party Progressive Deluxe, in which gambling aficionados can bag one out of the five constantly-increasing prizes.
Once again, with such slots, placing the maximum possible bet is not a necessary requirement in order to become eligible for the jackpot.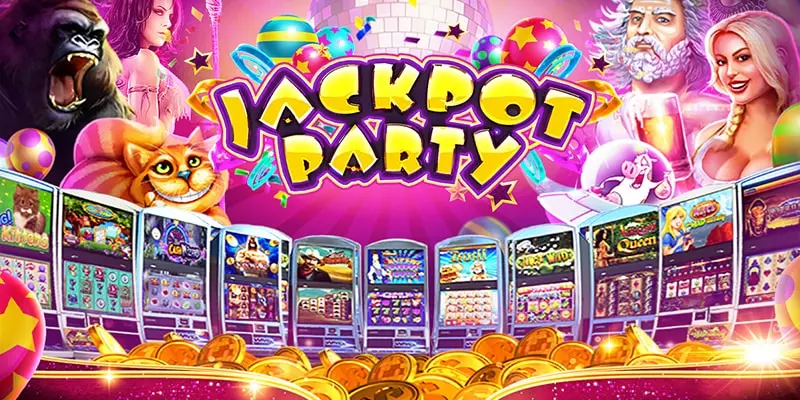 Advantages of Playing Progressive Jackpot Slots
Slots that award constantly-increasing prizes are certainly not among the casino games that turn gambling aficionados off and the reasons for this are aplenty. While reveling in such games, players might be easily pushed over the edge because of the colossal prizes such games tend to award.
There is no denying that one of the greatest contributors to the popularity of jackpots slots is that they have the capacity to turn gambling aficionados into millionaires overnight. The prizes of some slots tend to escalate to mind-blowing amounts as they often exceed the six-figure mark.
The availability of such games is one more of their advantages as presently, the bulk of the web-based casinos have incorporated such slots into their libraries. Therefore, finding a progressive jackpot slot that ticks all your boxes should be fairly easy.
Progressive slots turn heads not only with their massive winning potential but also with their intriguing themes, action-packed gameplay, and bonus features that undoubtedly add up to their entertainment value. Furthermore, some such games are equipped with lots of lower-level prizes as well, which makes them even more appealing for avid casino fans.
As far as non-networked slots go, gambling enthusiasts should be aware that most of the time, they offer better odds, which is an advantage that should not be overlooked.
Popular Progressive Online Slots
As the list of online video slots with progressive jackpots attached to them is rather long, to say the least, we suggest you to take a look at the list we have compiled. We have narrowed it down to five of the most popular and lucrative slot titles that offer lucky players the opportunity to change their lives by hitting a colossal progressive jackpot.
Mega Moolah
Mega Moolah has earned the title of a millionaire-maker among players and it is indeed well-deserved as this Microgaming creation goes hand in hand with one of the biggest progressive jackpots you can possibly find online. The game is played on 5 reels and features 25 different paylines. It boasts an enjoyable theme as it is inspired by the African savannah, and wild animals like elephants, lions, and monkeys are used as symbols on the reels. In addition, Mega Moolah comes with a range of lucrative features like free spins, wild and scatter symbols.
The progressive jackpot is linked to several popular Microgaming slots – Mega Moolah, Mega Moolah Isis, Mega Moolah Summertime, the American-themed Mega Moolah 5-Reel Drive and movie-based The Dark Knight Rises. This explains why the jackpot skyrockets ever so quickly.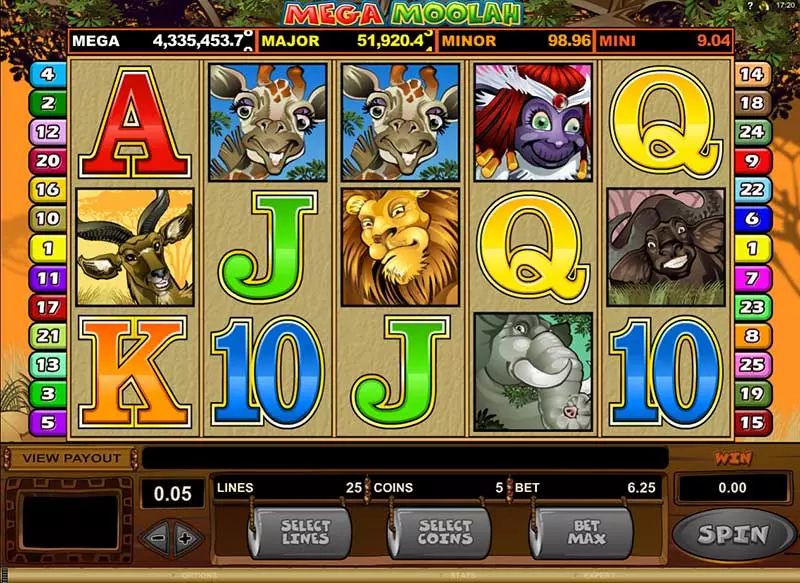 Its bonus jackpot game, called Wheel of Fortune, is triggered at random, providing players with the opportunity to win four huge jackpots, with different seed values each – Mini (starts at 10 credits), Minor (starts at 100 credits), Major which begins at 10,000 credits and the Mega Jackpot, which starts accumulating at the sum of one million credits.
These seed values are contributed by Microgaming. The slot is part of Microgaming's Progressive Jackpot Network, which spans over sixty online casino operators. The sums that exceed Microgaming's initial investment are contributed by players as a small seed of all bets "fuels" the ever-growing pot.
Once the jackpot bonus game has been unlocked, players are required to spin the said wheel as it will determine which of the four jackpots they will win. The bonus game is quite exciting on its own as the wheel is cleverly split into coloured sections and a different wild animal footprint represents each of the four jackpots.
There are six red sections with zebra footprints which stand for the Mini jackpot. Four, orange segments with giraffe footprints stand for the Minor jackpot. Two yellow sections with elephant footprints stand for the Major prize and a single, white segment with lion footprints represents the Mega jackpot.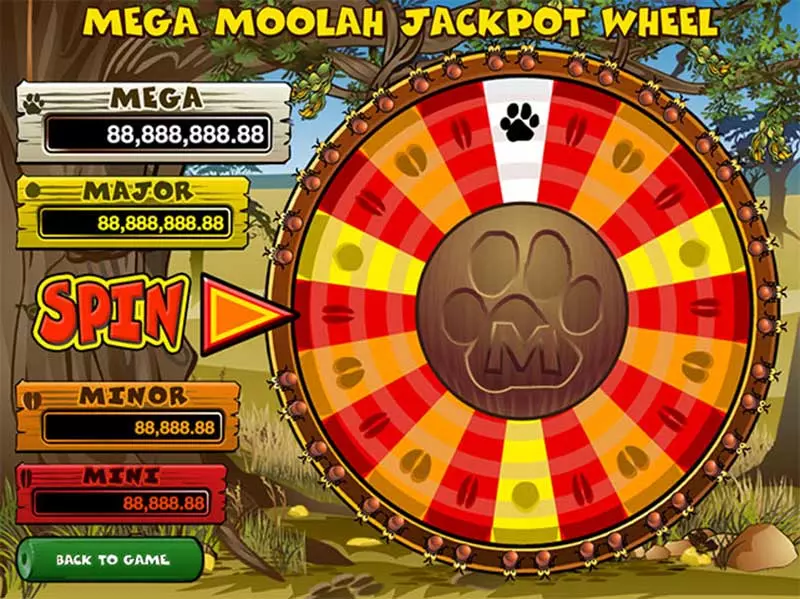 Beach Life
Beach Life is a progressive jackpot slot with five reels and 20 paylines, developed by the leading software supplier Playtech. The summer-themed slot features vibrant and colourful symbols such as ice cream cones, popsicles, surfers and scuba-divers. While there are no free spins and multipliers available on this slot, there are wild and scatter symbols which boost players' chances of hitting a prize. The sunken chest symbols unlock a bonus mini-game, which guarantees players one of five prizes.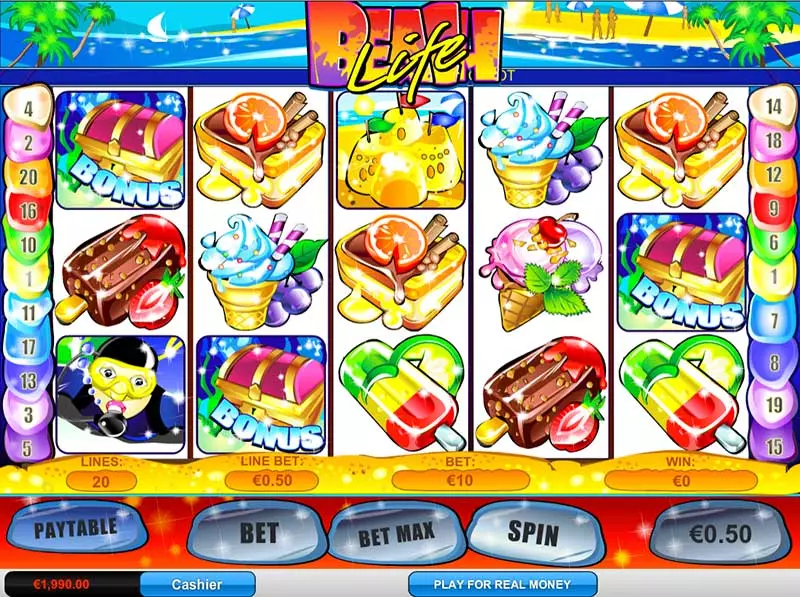 Yet, most players decide in favour of Beach Life because of the huge progressive jackpot attached to the game. The said jackpot often reaches up to 2 million credits. The jackpot is won whenever a lucky player lands five sun symbols on the 20th payline, which is when the sun symbols also function as wilds in this instance. Four suns will guarantee you a prize of 2,000 coins. On the downside, there is only one coin value of £0.50, which means you will have to bet £10 on all 20 lines if you wish to qualify for the jackpot. On the bright side, you can win the life-changing sum while on the go as Beach Life is optimised for mobile devices.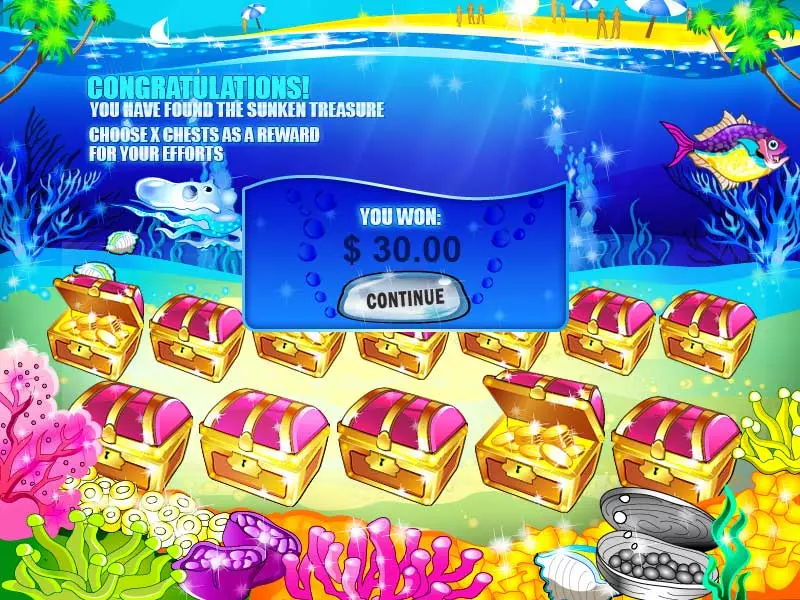 Jackpot Giant
Players have Playtech to thank for the enticing progressive slot game that is Jackpot Giant. The slot features five reels with a total of 50 paylines and obviously has been inspired by the Stone Age as it utilises various gemstones, volcanoes and giant hands full of coins as symbols. The graphics and animations are not only visually superb but extremely engaging and will surely hold players' attention for a long time.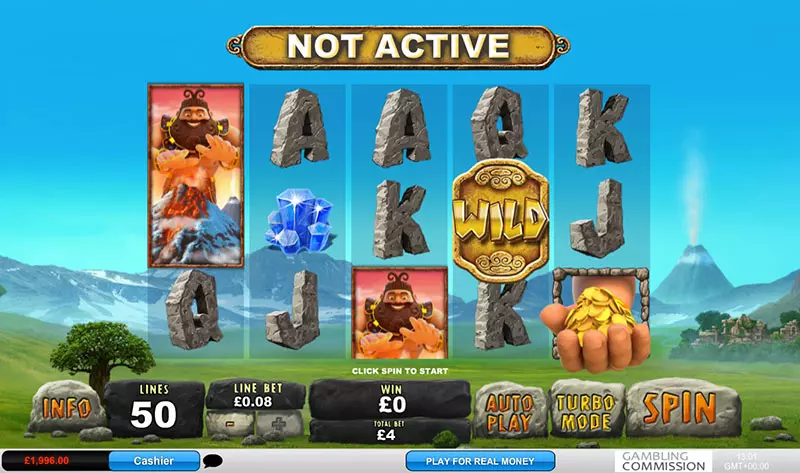 The game has plenty of lucrative special features to offer, including stacked and gold wilds as well as scatter symbols. The volcano symbol triggers an additional, bonus game, which provides players with the opportunity to pick three out of six volcanoes that will reveal guaranteed prizes.
However, it is the progressive jackpot everyone is aiming at. The colossal prize is won whenever one lucky player hits five identical symbols in combination with the gold plaque wild symbol on the first payline. Bear in mind that the progressive jackpot can be triggered only by players who bet the maximum amount of £4.00.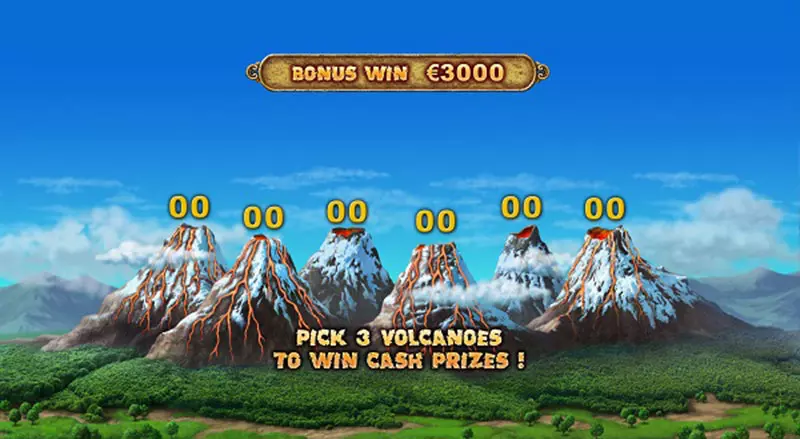 Mega Fortune
The Mega Fortune slot was introduced by the leading software supplier NetEnt and is also available at its NetEnt Touch platform for mobile play. The game is played on five reels and has four bet levels with a total of 25 paylines, which are not fixed, meaning that players can get to deactivate some of them if they wish.
The game boasts a Hollywood-inspired theme and employs symbols such as massive gemstone rings with the letters J, Q, A and K in the middle, limousines, wads of cash, yachts, champagne bottles and fancy wristwatches. The champagne symbol functions as a scatter and unlocks a series of free spins with a multiplier of up to 5x. The yacht symbol, on the other hand, plays the role of a wild and those who are lucky enough to land five yachts on the reels will collect 10,000 coins.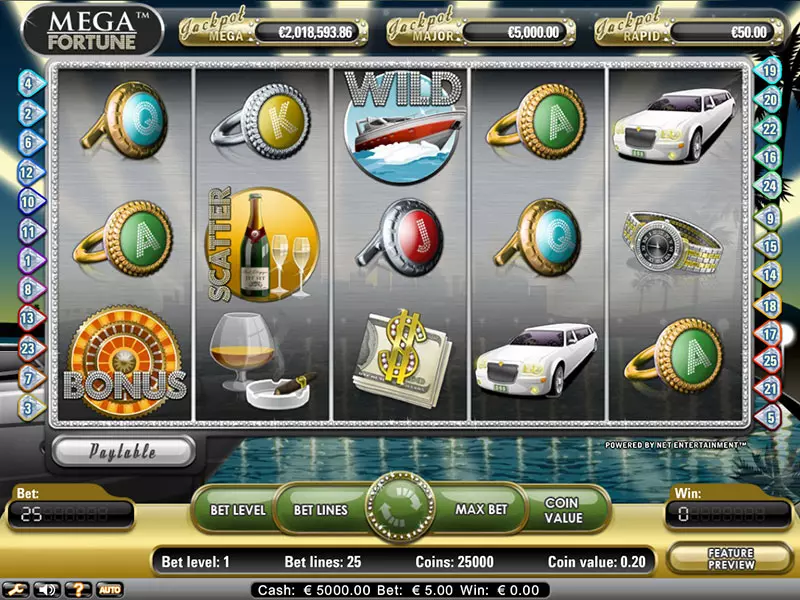 Nevertheless, most players opt for Mega Fortune because it promises a gargantuan progressive jackpot. There are three progressive prizes to be exact, the Mega, Major and Rapid jackpots. Three Bonus symbols on consecutive reels will take players to the Mega Fortune Bonus Wheel which consists of three sets of circles. Players, who succeed in getting to the third, inner circle, can potentially scoop the biggest Mega progressive jackpot, which often reaches millions of credits.
The coin values in the game range between £0.01 and £0.50, with a maximum bet size of £50.00 on all 25 lines.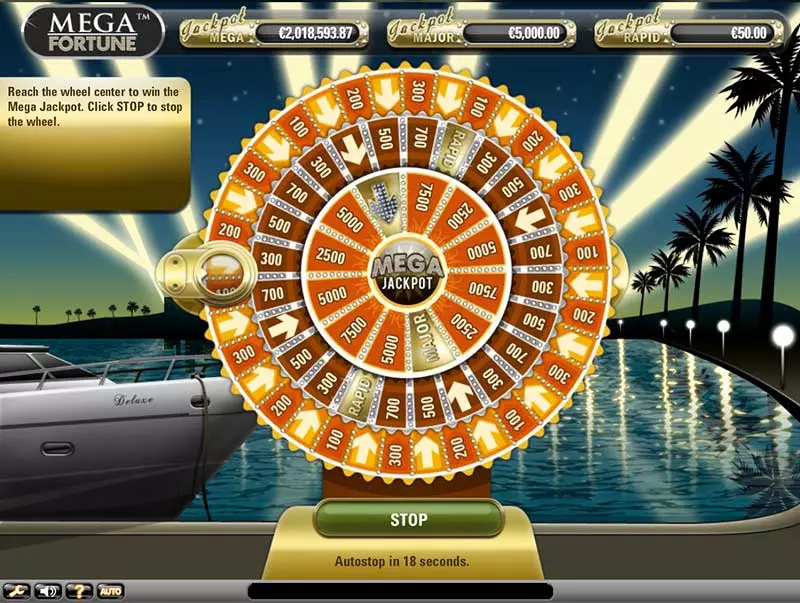 Gladiator
Developed by industry frontrunner Playtech, the Gladiator is a progressive slot that is based on the Academy Award-winning film. Players can get to activate up to 25 paylines on this five-reel slot variation. Apart from the various high cards, the game employs Gladiator-inspired symbols, such as coliseums, Emperor Commodus and his sister Lucilla.
Similarly to most other advanced video slots you can play online, the Gladiator slot also boasts various special features, like the Gamble functionality, for instance. The coliseum symbol functions as a scatter symbol, which triggers free spins and bonus games with multipliers of up to 5x your initial win.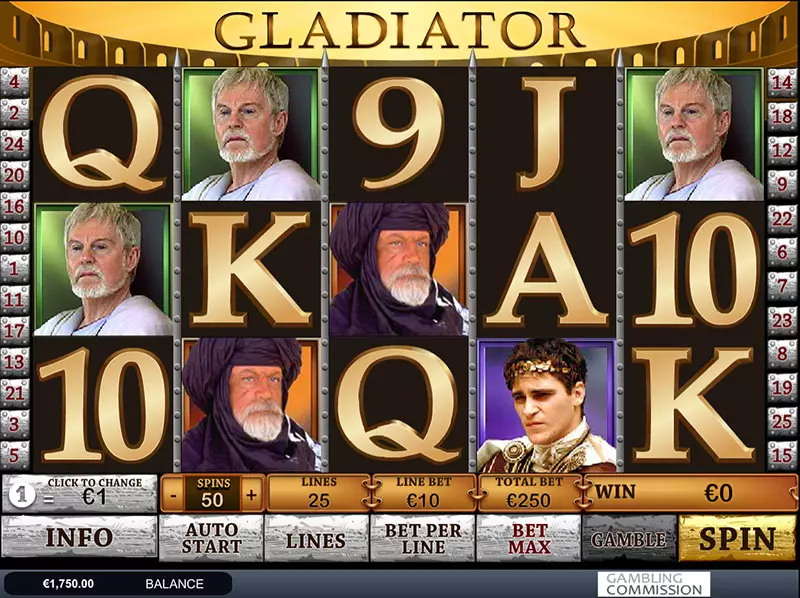 Each time players hit a winning combination, the animated symbols come to life to give them a glance at scenes from the iconic movie. Then again, those who land three Gladiator helmet symbols will trigger the Gladiator Jackpot Bonus game. To win the colossal progressive prize, players are required to land nine gold helmets on the reels.
What is more, you can attempt to win the huge jackpot from the comfort of your surroundings since the Gladiator progressive slot is optimised for play on smartphones and tablets. But even if you fail to hit the progressive jackpot, you should not worry as five identical symbols with Emperor Commodus can earn you the hefty prize of 5,000 coins.