Slots have come a long way since their early days, and have evolved into one of the most popular types of game at both land-based and online casinos. Gone are the days when players were presented with a single, solitary payline that could potentially render the coveted winning combination in the middle of the reels. Today, advanced video slots come with an impressive number of paylines, not to mention the crisp visuals, the sophisticated animations, and the lucrative special features that have the potential to keep slot fans at the edge of their seats for hours on end.
The popularity of slots has reached unseen heights during the past few years, and currently, they have grown to become a vital component from the gaming suites of nearly all casinos that operate across the Internet. Since slots quickly started to make their way on the scene, this caused many creators of gaming content to look for ways to add up to the thrill such games deliver.
For that reason, they have put forth an effort to command the attention of players by introducing games that do not lack in terms of entertainment value and provide a much greater range of winning opportunities. This led to the advent of slots that award payouts in 243 different ways.
Unsurprisingly, classic one-armed bandits started to give way to their more innovative cousins. If such slots are a novelty to you, read on to find out how such games work, what their advantages and disadvantages are, and which are the most popular 243-ways-to-win titles you can play from the comfort of your home.
How 243 Ways to Win Slots Work
If you know betting on slots down pat, perhaps, you are already aware that usually, slots have a predetermined number of paylines or winning combinations. While sometimes the number of the said paylines is fixed, in other cases, players can pick which paylines they want to activate and bet on. With such games, a win is awarded, given that a combination of identical symbols happens to land on one of the paylines, and typically, this combination needs to appear from the leftmost to the rightmost reel.
This, however, is not the case when it comes to 243-ways-to-win video slots in which the win lines are done away with. At first glance, these slots are a bit confusing because they appear to have 243 paylines at the same time, but in practice, with slots of this type, the win lines are eliminated altogether.
As it seems, the most confusing thing for players about such slots remains to figure out if they have managed to score a win or not. Luckily, this is difficult only on the surface, and once gambling enthusiasts get better acquainted with the ins and outs of such slots, it will hit them that they function in a much more straightforward fashion than their counterparts that have traditional reels.
In most cases, while gambling enthusiasts are reveling in a slot that provides payouts in 243 ways, what they will get to see is a five-reel screen. Typically, each of the reels of such slots features three symbol positions at a maximum. Another distinctive trait of such slots is that players can collect a payout as long as several identical symbols land on consecutive reels. In most instances, getting at least two matching icons are needed for players to get rewarded. What type of line the symbols form is irrelevant in this case, because all symbols on the 243-ways-to-win slot function as adjacent scatters.
The popularity of such slots has skyrocketed, which is of no surprise at all due to the fact that while availing themselves in such games, players are cut loose from the limitations of the traditional win lines. It goes without saying that from the players' perspective, such slots are much more engaging and attention-grabbing because they offer a significantly wider range of winning opportunities.
Some slots that do not feature the ordinary fixed-line win format are equipped with stacked symbols, which further facilitates the formation of winning combinations. In fact, such symbols bear much resemblance with the expanding icons, and most of the time, they might come in stacks of 2, 3, 4, or sometimes, even 5 characters, thus covering the reel they have appeared on partially or fully.
Of course, before they hit the spin button, reel spinners will be required to decide what coin denomination they are most comfortable with, and how many coins they feel like putting on the line per round. Naturally, while playing a slot that offers the 243-ways-to-win format, avid casino fans will not be asked to make a decision about the number of paylines to switch on.
This means that players will snatch a payout whenever a combination of selfsame or other specific symbols is formed anywhere on the screen. In the event that multiple winning combinations are formed during the same round, gambling aficionados will be paid out accordingly.
Let's provide an example to make things clearer. Let's assume you were to hit a lemon symbol at the bottom of the first reel, another lemon symbol in the middle of the second reel, and a third lemon, situated at the top of the third reel. In this case, you are guaranteed a payout as it doesn't matter where the lemon symbols are positioned as long as they land on adjacent reels. It really is as simple as that, and there is no need to keep track of the paylines, if the slot you have chosen allows for winning combinations in 243 ways.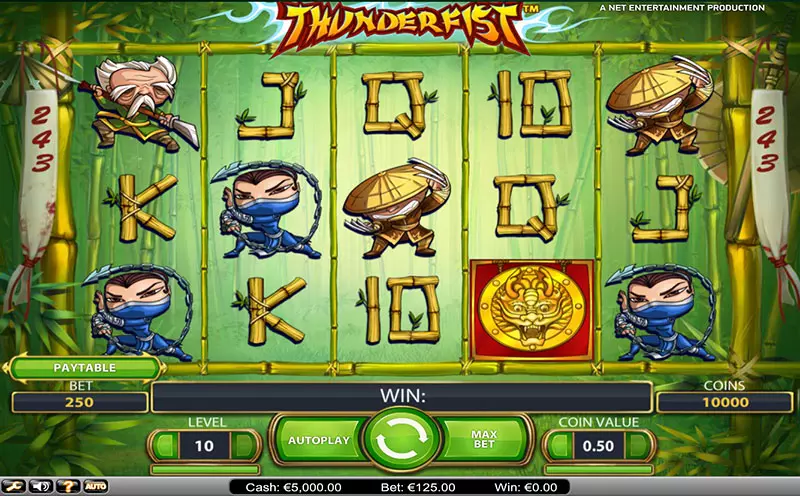 You may be wondering why software developers have opted precisely for the number 243. It all comes down to simple mathematics. There are three visible symbols on each reel and each of these three symbols can be combined with a single symbol on every other reel. If the slot had two reels only, the number of possible visible combinations would have been equal to nine only – 3×3. Yet, this particular type of slots employs five reels, so the number of possible combinations increases exponentially, and can be presented as 3x3x3x3x3, which equals precisely 243.
Most slots that fall within the all-ways-to-Win category have their number of possible ways to bag a payout listed at the side of the screen. In the event that this information is not available there, gambling enthusiasts are advised to inspect the paytable of the chosen slot as in this way, they will also figure out what the least number of matching icons that are needed to get a payout is.
In essence, slots that offer this win format are no longer novelty inception due to the fact that gambling aficionados can now stumble upon games in which scoring a win is attainable in 720, 1,024, or even 3,125 ways.
Advantages and Disadvantages of 243 Ways to Win Slots
Interestingly enough, NetEnt and Microgaming were among the very first companies to implement the 243-ways-to-win format into the slots they churn out. Such slots have not remained off the radar of other software providers, which has led to an immense diversity of options to pick and choose from. With this in mind, it will be best to weigh their strong points and weaknesses before you go about betting on them.
At first glance, playing 243-ways-to-win slots appears to be more expensive because players are presented with more winning opportunities, but this is hardly the case. Players are not actually required to pay for each of the 243 ways to win as is the case with games that utilise paylines, where players must bet on all lines they have activated.
What gambling aficionados need to bear in mind about such slots is that all ways in which a win can be formed will be covered in just one flat bet. Depending on your slot of choice, the least amount you might be prompted to risk per spin of the reels might be somewhere between £0.25 and £0.50, but this value might vary greatly from one slot to another.
For instance, if you play a slot with 15 paylines and bet ten coins with a value of £0.02, your wager per spin will amount to £3.00. But if you opt for a 243-ways-to-win slot, you will be able to cover all possible ways to win with the same bet. Yet, the number of winning opportunities has increased dramatically and your chances of collecting a payout are greater.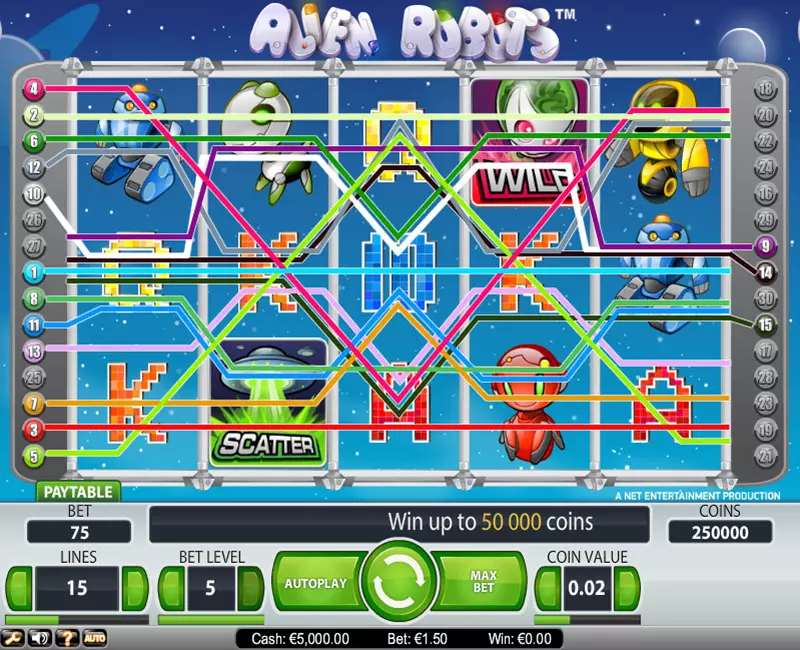 Another advantage results from the fact that players are not actually required to keep track of any paylines in order to see whether they win or lose with their bets. As long as you see several identical symbols, positioned on adjacent reels, you are guaranteed to collect a payout. This renders 243-ways-to-win slots suitable for less experienced slot players as well. In addition, with such slots, wild symbols can make for more lucrative payouts. Not to mention that winning combinations occur more frequently here due to the fact that there are practically no payline restrictions and the symbols are not required to land on a specific part of the reel.
What further adds to the benefits of playing slots of this type is that usually, gambling enthusiasts will be allowed to turn lots of special features to their good account. The majority of the slots that provide payouts in 243 ways tend to offer lots of thrilling extras such as free spins or other types of bonus games that have the potential to make players' betting session fun-filled and rewarding.
As good as 243-ways-to-win slots sound, they have one disadvantage, namely the payout amounts. Since there are more winning opportunities here, the payouts on winning combinations are typically smaller, which is so in order to compensate for the higher frequency of the wins. In other words, players are given the opportunity of collecting more frequent, though smaller prizes. By the same token, if such slots award jackpots, gambling aficionados should be prepared that the amount they can potentially bag is unlikely to skyrocket as is the case with some other slots available out there.
While speaking about the payouts such slots hand out, gambling enthusiasts should be aware that they can come across games with low, medium, or high volatility. In order to figure out which option is cut out for them, virtual players simply need to ask themselves what results they are looking to achieve during their slots betting session.
Before you get down to betting on slots, you should be prepared that such games tend not to provide payouts as consistently as some other casino games do. Yet, it turns out that one of the main reasons why slots are all the rage among players is that they are hugely unpredictable. This is exactly what causes many players to keep on setting the reels in motion, hoping that the next game round will bring them a windfall.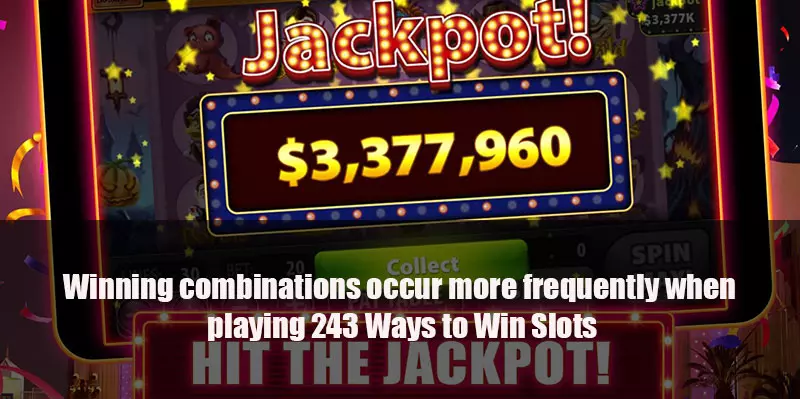 Difference between 243 Ways to Win Slots and Two Ways Win Slots
In the event that you are looking to learn such slots inside out, you should also know that they are popular with gambling enthusiasts also as all-ways-win slots.
As we explained already, all icons in such games function in roughly the same fashion as scatter symbols do because they should not necessarily pop up on one of the paylines so as to award a payoff.
In spite of the fact that all-ways-win slots share many similarities with both-ways-win slots, players should not be left under the impression that these games function in the same manner.
Visually, it might turn out to be slightly hard to tell all-ways-win slots from slots that pay both ways due to the fact that typically, the latter play out on 5×3 reel grid. The most obvious dissimilarity between them, however, stems from the two-way pay mechanic, which makes it possible for players to bag payouts not solely when matching characters appear from the leftmost to the rightmost reel, but in the opposite direction as well. Something slot mavens should take into account is that whether matching icons have popped up from left to right or from right to left will not have an impact on their winnings. The only requirement to get a payout is to see matching icons on three or more consecutive reels.
With this in mind, players need to know that the odds of their chosen game will reflect this change in the gameplay. Still, one of the biggest advantages of betting on slots of this breed is that the frustration from getting a combination of identical symbols from right to left without earning a payout is eliminated.
Another thing slot mavens should pay attention to is the duration of the rounds as with slots that pay in both directions, game rounds can last longer. With games that pay only from left to right, gambling enthusiasts will figure out if they will bag a payoff once the second reel stops spinning, which is not the case with slots that pay in the opposite direction as well. While betting on slots that pay both ways, gambling aficionados will be kept on the edge of their seat until the last reel locks in place.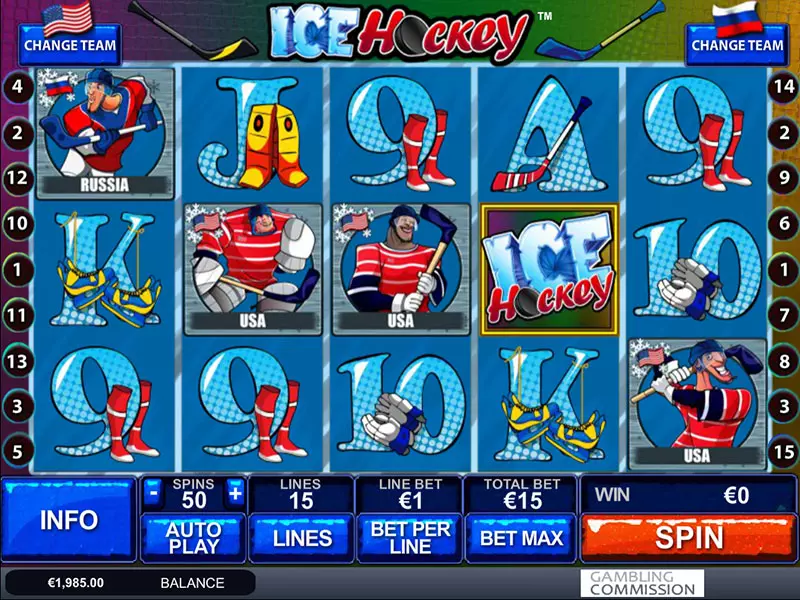 Things to Consider when Picking Slots of This Type
Avid casino fans who are currently on the lookout for a slot that allows for 243 winning combinations should make sure that they have taken into account a few details before they go about betting.
First off, players should inspect the bet limits and the available coin denominations so that they could figure out if the chosen game measures up to their requirements, and most importantly, their bankroll.
As it seems, not all gambling enthusiasts acknowledge the importance of the RTP of slots, which should be one of the decisive factors when picking such games. Yet, it is worth mentioning that the RTP of slots that provide wins in 243 ways and the rest of the games available out there will not be poles apart as some players might consider erroneously.
The volatility of the preferred slot is also worthy of attention due to the fact that it will hint players how often and how big payouts they can expect to receive. Occasionally, such games have low or medium volatility, which means that while betting on them, gambling enthusiasts should be prepared to get smaller but rather frequent wins.
Of course, if you want to make sure that you will get an enjoyable slots betting session, the visual presentation and sounds of your slot of choice are two more things that should be taken notice of.
To make sure that your betting session will not be devoid of thrill, you are advised to explore the special features of the preferred slot as well. Oftentimes, slots that allow for 243 winning combinations come with wild and scatter icons, and free spins, and lots of other arresting bonus features.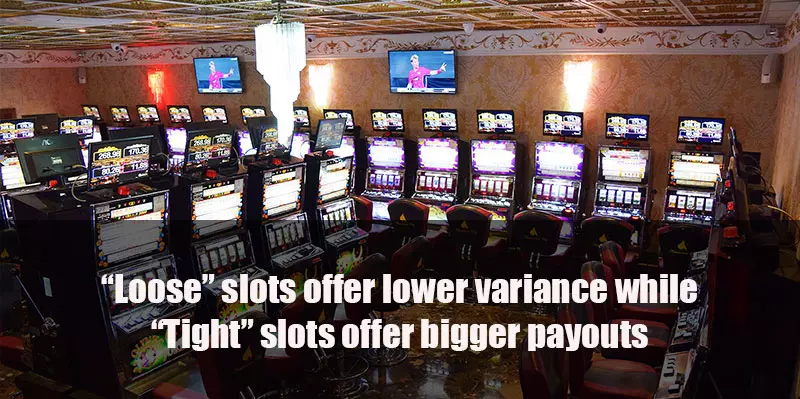 Popular 243 Ways to Win Slots to Play Online
The variety of slots that are based on the 243-ways-to-win style of play is staggering, for which reason gambling enthusiasts might end up bewildered while singling the options out. Still, we have done the heavy lifting, and have compiled a short list of four slot titles that serve as an excellent example of the 243-ways-to-win format. Check them out to figure out if they suit your preferences.
The Dark Knight Rises
| | |
| --- | --- |
| Software Provider | Microgaming |
| Release Date | 2012 |
| Payline Number | 243 ways to win |
| Bet Limits | £0,20-£7,50 |
| Special Symbols | Wild and scatter symbols |
| Bonus Features | Expanding wilds, the fight between Batman and Bane will unlock the Batman Extra Wild Blast Feature or Bane Rolling Reels Feature |
| Theoretical Return | 96.41% |
| Maximum Win | N/A |
Slots fans have industry leader Microgaming to thank for this thrilling title, which is based on the hugely popular blockbuster, The Dark Knight Rises. When it comes to aesthetics, the game is unmatched as the graphics, sound effects and animations are superb, to say the least. The Dark Knight Rises is played on five reels and of course, offers players 243 winning opportunities.
It goes without saying that the game employs characters from the film as symbols, including Batman himself, his nemesis Bane, John Blake, Miranda Tate, Commissioner Gordon and the Cat Woman. The Dark Knight Rises logo functions as a wild symbol. While reveling in this slot, players will be awarded free spins, which can make their betting session even more enthralling.
Another interesting feature is the so-called Symbol Scramble, which occurs at random on losing spins, shakes the screen, and scrambles the symbols in order to help players form winning combinations.
It is important to mention that the Dark Knight Rises is part of Microgaming's Mega Moolah progressive jackpot network. The game contributes to the central progressive jackpot, which is the main thing to attract players to this title.
Avalon II
| | |
| --- | --- |
| Software Provider | Microgaming |
| Release Date | 2014 |
| Payline Number | 243 ways to win |
| Bet Limits | £0,20-£8 |
| Special Symbols | The game's logo is the wild icon, while the Lady of the Lake is the scatter icon |
| Bonus Features | Merilin Feature, Lady of the Lake Feature, Grails Bonus Features, including Lake of Legend, Misty Vale, Whispering Woods, Forest Falls, Dusky Moors, Morgan's Keep, Isle of Avalon, and Hall of Shadows |
| Theoretical Return | 95.92% |
| Maximum Win | 16,200x the staked amount |
Another popular title, which employs the 243-ways-to-win format again bears the brand name of the software developer Microgaming. Avalon II is played on five reels and was obviously inspired by the story of King Arthur and the pursuit of the Holy Grail. Apart from the different high cards, the game employs characters from the folklore story as symbols. These include the fair Guinevere, Morgan Le Fey, and the magician Merlin.
The Lady of the Lake symbol functions as an expanding wild and can create more winning combinations. Players who are lucky enough to land three or more Grail symbols on the reels, will unlock the Grail Bonus feature.
As a matter of fact, it is possible to trigger eight different bonus games in Avalon II, which renders the game one of the most exciting slots that offer this format and that can be found online. The bonus games include the Lake of Legend, the Misty Value, The Whispering Woods, the Forest Falls, the Dusky Moors, the Morgan's Keep, the Hall of Shadows and the Isle of Avalon bonus games. Minimum and maximum bet amounts range between £0.30 and £7.50 per spin.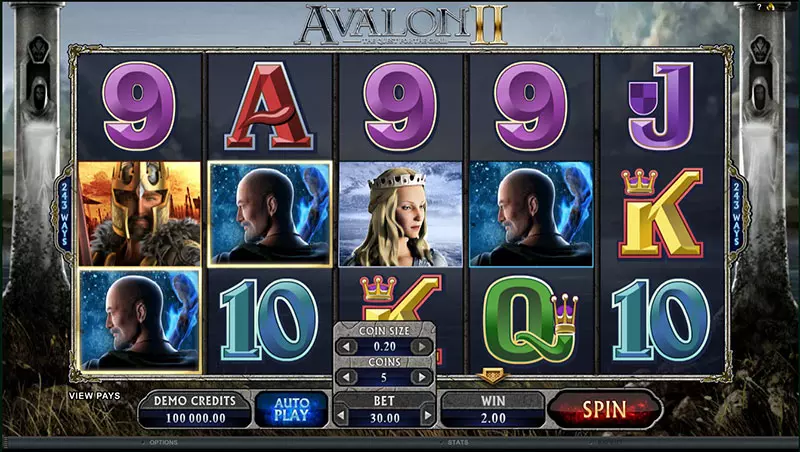 Immortal Romance
| | |
| --- | --- |
| Software Provider | Microgaming |
| Release Date | 2011 |
| Payline Number | 243 ways to win |
| Bet Limits | £0,30-£30 |
| Special Symbols | The game's logo is the wild icon, while the lion's head is the scatter icon |
| Bonus Features | Wild Desire Feature, Chamber of Spins, which holds the Amber feature, Troy feature, Michael feature, and Sarah feature |
| Theoretical Return | 96.86% |
| Maximum Win | 12,000x the staked amount |
Microgaming appears to have focused on the creation of 243-ways to-win slots since the developer is responsible for releasing the third suggestion on our list, namely Immortal Romance. Inspired by vampire movies and stories that have been quite popular in the past few years, Immortal Romance is also played on five reels and offers an impressive number of winning opportunities.
Some of the symbols you will encounter in the game include male and female vampires, castles, and of course, the Immortal Romance logo, which functions as a wild symbol and can double players' winnings. The golden lion door-knocker is actually a scatter symbol – if you are lucky enough to get 3, 4 or 5 golden lion door-knockers, you unlock the Chamber of Spins bonus feature, where numerous rewards await you. The Chamber of Spins consists of four levels, namely Amber, Troy, Michael and Sarah (after the characters in the game), which can reward players with 10, 15, 20 or 25 free spins, respectively. Coin values range from £0,01 to £0.10, with the option to bet up to ten coins per spin.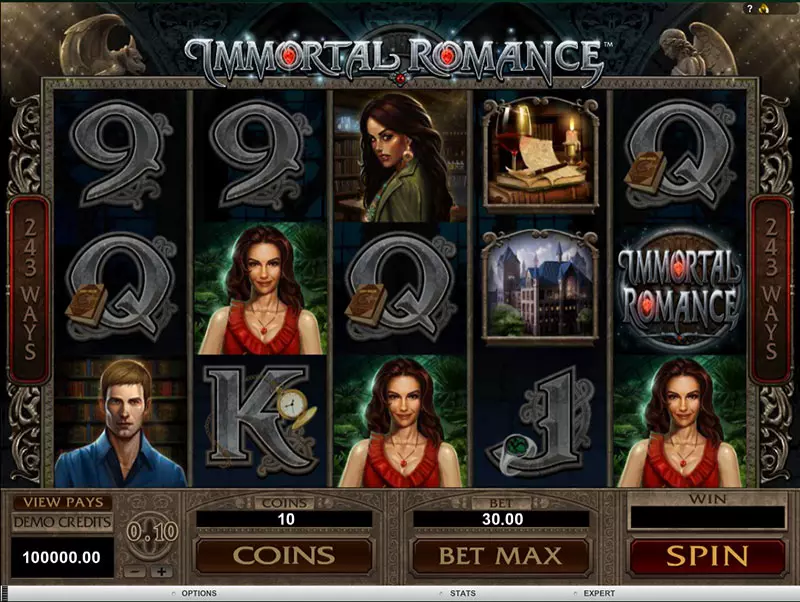 Thunderstruck II
| | |
| --- | --- |
| Software Provider | Microgaming |
| Release Date | 2010 |
| Payline Number | 243 ways to win |
| Bet Limits | £0,20-£60 |
| Special Symbols | The game's logo is the wild symbol, while the hammer is the scatter icon in the game |
| Bonus Features | Wildstorm feature and four free spins features, including Loki, Odin, Thor, and Valkyrie |
| Theoretical Return | 96.65% |
| Maximum Win | 8,000x the staked amount |
Thunderstruck II is yet another 243-way-to-win slot, developed by the leading software supplier Microgaming and is in fact, a sequel to the popular slot Thunderstruck. However, with Thunderstruck II, Microgaming introduced the Paytable Achievements feature, which enables players to easily keep track of their winnings. The said Paytable Achievements are earned when players collect all payouts for each symbol, available on the reels.
In fact, Thunderstruck is inspired by Norse mythology and various Nordic gods like Thor, Odin, Loki, and Valkyrie are used as symbols. Thor's hammer assumes the role of a bonus symbol, while the Thunderstruck II logo functions as a wild and can substitute all other symbols on the reels with the exception of Thor's hammer symbol.
If you land 3, 4 or 5 Thor's hammer symbols, you will be granted entry in the Great Hall of Spins, where you can possibly trigger four different bonus games. These include the Valkyrie, the Loki, the Odin and the Thor bonus levels, where players can receive 10, 15, 20 and 25 free spins, respectively. It is possible to bet up to ten coins per spins on Thunderstruck II with a maximum bet amount set at £15.00.