The popularity of online video slots has risen tremendously in the past decade, and there is a good reason why. Providing players with a much greater profusion of winning opportunities, it is hardly surprising that video slots have grown to become a vital component of the gaming libraries of nearly all interactive casinos.
Gone are the days when players were faced with the option to engage only in 3-reel slots where usually one payline is available. Presently, gambling enthusiasts can get to choose from a nearly endless variety of slots that make a splash with their sophisticated special features and captivating graphics and animations. Video slots earned their stripes almost right away, and the most obvious explanation is the fun-filled and rewarding experience such games deliver.
Yet, video slots are not so immensely popular only because of the artwork of software developers and the dazzling experience they deliver. Since betting on slots over the Internet is a breeze and exceptionally convenient, players are likely to get attuned even if they have played slots at a brick-and-mortar venue up until now.
If not, read on to find out more about how online video slots are played, what their payouts and special features are, and which titles enjoy the greatest popularity among slot fans.
Playing Video Slots Online
It is true to say that the technological advancement, together with the unabating enthusiasm of software providers to come up with video slots that are out of the common run are to be blamed for the ever-increasing popularity of such games.
Although classic slots remain hugely popular among gambling aficionados, their video counterparts have started to gain much more momentum during the past few years. One of the main reasons why video slots attract such a great deal of attention is their simplicity and high entertainment value, which makes them equally appealing for old hands and laymen.
Even if you are new to slots and lack previous experience, it will quickly hit you that video slots are among the easiest games to play at web-based casinos. Of course, the first thing you need to do before you get down to betting on slots is open a real-money account at an established web-based casino and fund it. Then you can proceed by loading your preferred video slot and adjusting the size of your wagers.
Since there are multiple paylines in online video slots, players need to first select their coin value. The denominations usually differ from one slot title to another but the minimum coin value typically amounts to £0.01, which renders most video slots suitable even for players on a budget. The maximum coin value rarely exceeds £5.00.
Once you have selected the value of the coins, you need to decide how many coins you wish to bet per active payline. As was mentioned earlier, there are multiple paylines and sometimes, players get to choose which lines to activate. However, there are video slots with fixed paylines, meaning that you cannot deactivate any of them, but will be required to place wagers on all lines together.
You can choose how many coins to bet per line in the Level menu. For example, if you select a coin value of £0.02 and choose to bet two coins per line on a slot like NetEnt's EggOMatic, which has twenty paylines, the total amount you will wager per spin will be equal to £0.80.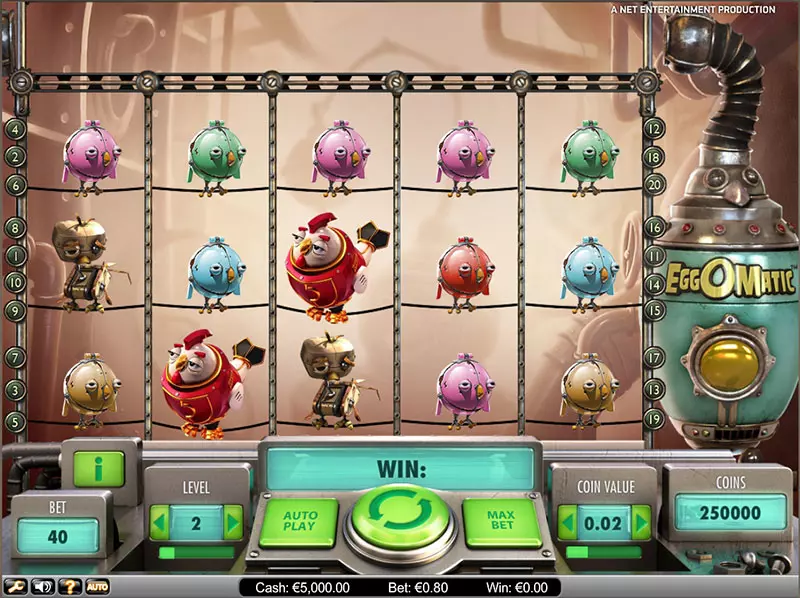 Casino enthusiasts might come across slots in which the so-called several ways-to-win format is employed. Thanks to this win format, the opportunities to bag a payout will be significantly increased as there are slots that provide payouts both ways, such in which scoring a win is possible in 243 ways, 720, or even 1,024 ways.
When you adjust the coin value and the number of coins per line, all you need to do is click on the Spin button and keep your fingers crossed that a winning combination will land. Then again, if you are feeling lucky, there is always the option to wager the maximum sum allowed by hitting the Max Bet button. This way, you will bet on all paylines available, which is a functionality that might turn out to be exceptionally convenient while betting on progressive jackpot slots in which going for the maximum bet amount is a necessary requirement in order to become eligible for the heftiest prize.
If you hit a winning combination, the winnings will be immediately credited to your casino account balance, and you will be good to go for another round.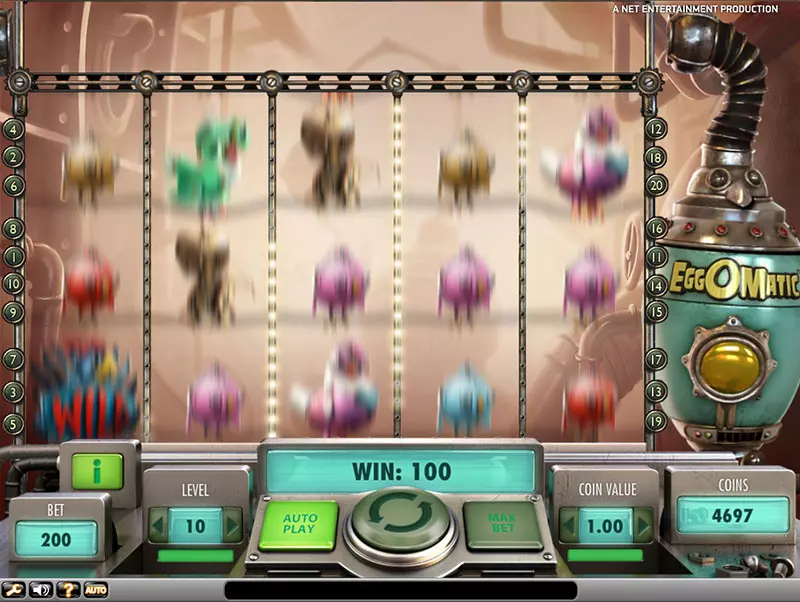 Features of Online Video Slots
Back in the day, slots used to offer a limited number of features, but today this is no longer the case. In spite of the fact that online video slots come with an impressive number of extras, the first thing that draws the attention of players is their design. And how can it be otherwise when most video slots stand out with superb visuals and animations? The symbols are often animated and come to life whenever the player succeeds in hitting a given winning combination. The great sound effects further increase the games' entertainment value.
An exciting theme is one more thing that makes for a good video slot. In fact, this is one of the aspects in which video slots excel as there is a superabundance of options for players to pick from. It is long since software developers went beyond producing slots that come exclusively with fruits, lucky sevens, or bar symbols. Software providers give their best to ensure that players will get sucked into the gameplay, no matter if they are fond of slots inspired by mythology, movies, animals, famous people, aliens, and so on.
But the visual appeal is by no means the only benefit of playing video slots from the comfort of your surroundings. Players will be able to benefit from a wide range of special features that aim at making their gaming session even more rewarding.
One such feature is the scatter symbol, which is indeed special because it does not have to fall within the paylines in order for players to win. Scatter symbols pay out no matter where they land on the reels. On many occasions, scatter symbols are the key to unlocking free spins or other bonus games video slots tend to offer.
Wild symbols are another lucrative feature, which helps players generate greater profits. As they function as substitutes for all other symbols on the reels, they can help players complete a winning combination. There are many different types of wild symbols including sticky, expanding, stacked and shifting wilds, but these differ greatly, depending on the slot and the software supplier that has developed the game.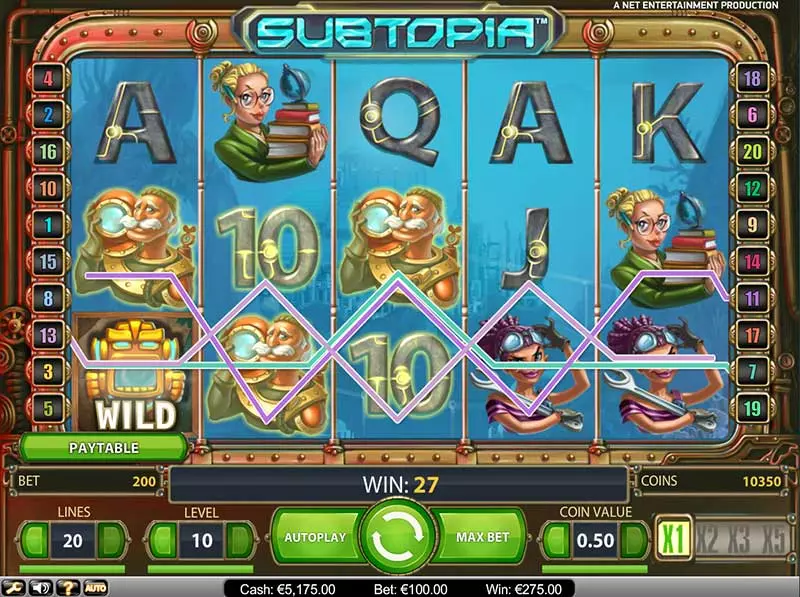 The multiplier feature is a favourite among players because it has the capacity to boost their winnings by a predetermined figure. On many occasions, multipliers double or triple the amount players have won, while in other instances they can increase the winnings a hundred or even a thousand times. Some multipliers are available only in the base game, but there are some which appear solely during free spins and bonus games.
Autoplay is another handy feature you are likely to encounter when playing video slots. When it is activated, you will be able to play a predetermined number of spins automatically. You simply need to select the number of spins you want to play, how many paylines you want to bet on, as well as the number of coins (and their value) you wish to bet. Make sure you adjust the settings so that the Autoplay feature gets deactivated after you win or lose a given amount of money. Otherwise, you risk depleting your bankroll.
The information concerning the bonus features and the payouts for winning combinations is usually displayed in the video slot's paytable, so make sure you check this out before you play for real money.
Many popular video slots have been optimised for the smaller screens of smartphones and tablets. If you register at an online casino that is mobile-responsive, you will be able to enjoy your favourite video slots from the comfort of your surroundings by loading the games directly in your mobile device's browser. Some of the most reputable web-based casinos offer native mobile applications you can download and install on devices, running on iOS and Android.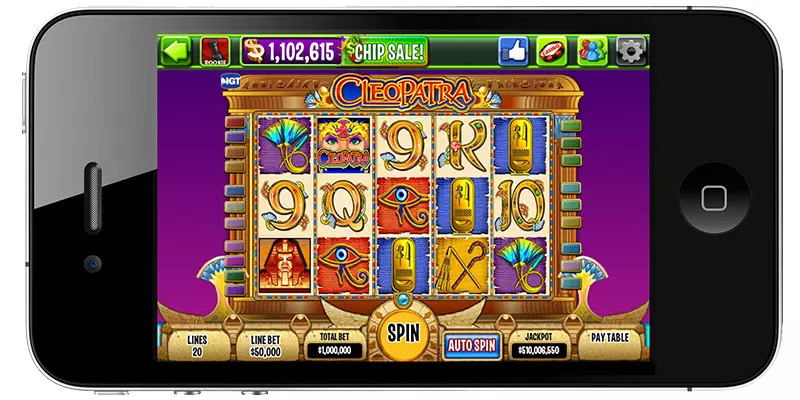 Video Slots Types of Bonus Games
Offering unmatched levels of thrill and excitement, video slots are almost invariably in the limelight when the gaming suits of interactive casinos are concerned. The bonus features most slots of this breed go hand in hand with undoubtedly spice up the experience players get to enjoy when setting the reels in motion.
It turns out that software developers tend to play around with ideas and special features in an attempt to make the video slots they churn out as alluring for players as possible. They come in different shapes and sizes, and as was mentioned already, one of the best ways to figure out what the chosen video slot has in store is to inspect its paytable. There, gambling enthusiasts will be able to check out not only how the different symbols pay out, but also how special features are triggered off.
What is vital to remember about the bonus features of slots is that they might appear at any time, but on most occasions, they are activated when certain symbols line up on the reels. Depending on the chosen video slot, these might be wild or scatter symbols, but it may well be that bonus games can be kicked off using other icons.
Video slots have much more to offer in terms of bonus features as free spins are by no means the only bonus game players can make use of. The way in which special features are implemented in the gameplay differs from one software developer to another, thus ensuring that their video slots will be instantly recognisable and enthralling. Big Time Gaming is a great example as the introduction of their Megaways Slots series revolutionised the gambling industry due to the fact that they made it possible for players to win in many more ways.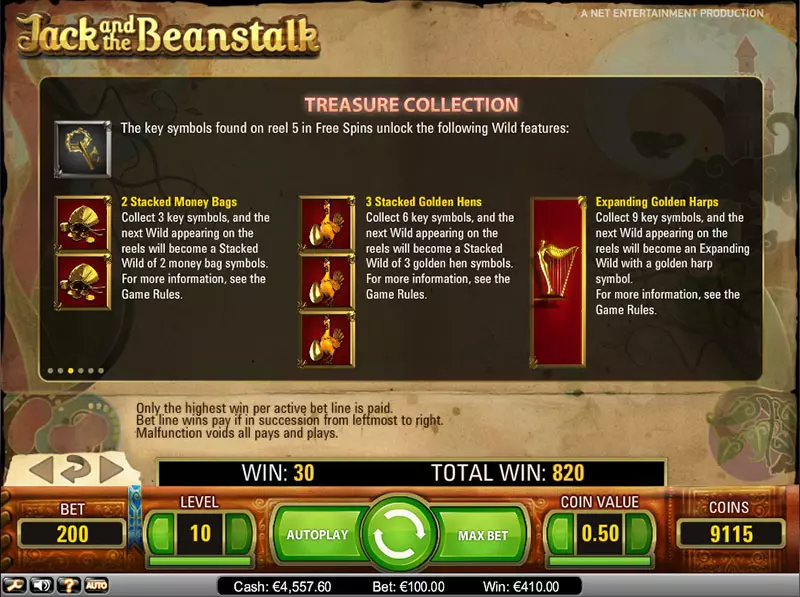 Free Spins
As it becomes evident from their name, the free spins feature allows players to go through a preset number of game rounds, without using any of the funds in their bankroll. Occasionally, getting the free spins feature underway will be possible after a predetermined number of scatter or free spins symbols land on the reels at the same time.
Typically, the free games gambling enthusiasts will receive will be played at the same bet level they have chosen before the special feature is switched on. If the video slot you have picked awards free spins, it will be best to check out if the option to retrigger them is in place. Typically, free spins will start anew, provided that the preset number of scatter symbols appears again.
It is important to note, however, that usually, a limit is imposed on the number of free rounds gambling enthusiasts can benefit from. No matter what is the case, such bonus features can help avid casino fans see how winnings roll in.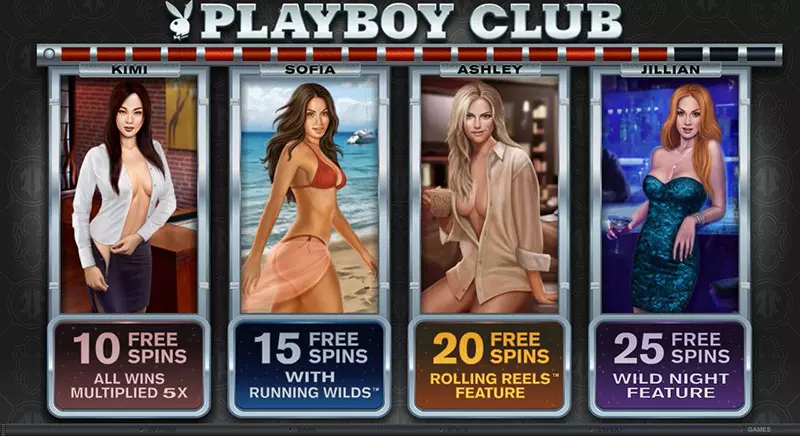 Random Win Me Feature
While looking for a video slot to bet on, gambling aficionados might stumble upon games in which they will have the opportunity to bag a random prize on just about any spin of the reels. Depending on the game, this might come in the form of a cash prize or a re-spin that are awarded after a set of scatter symbols have shown together.
The prize gambling enthusiasts will snatch will be revealed after they have picked one out of the mystery symbols. One such game is Betsoft's Royal Reels.
Pick Me Bonuses
Pick Me or Pick'em Bonuses also list among the most common special features some modern-day slots go together with. Occasionally, when the preset number of bonus symbols appears on the reels, gambling enthusiasts will be presented with a second game window where they will be prompted to settle on one of the objects there. The hidden prizes might vary from one slot to another, but most of the time, they include win multipliers, free games, or cash prizes.
Of course, players will only be awarded a specific number of picks, and once they are all used up, they will be taken back to the base game.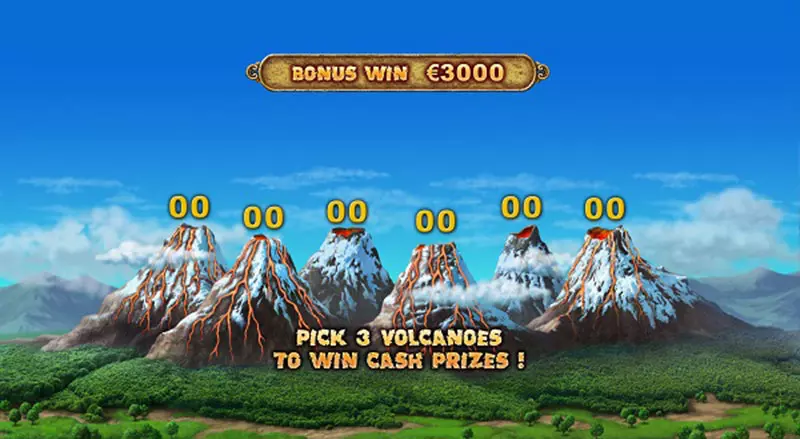 Trail Bonuses
Usually, trail bonuses are kicked off when at least three scatter symbols appear on the reels together, and when this happens casino enthusiasts will be presented with something like a board game. What they might be prompted to do is roll dice, spin a bonus wheel, or sometimes, even move an item along a trail.
The prizes gambling enthusiasts can collect along the way vary greatly, but on most occasions, they include a bunch of free rounds, multipliers of their winnings, or a cash prize. To bag the biggest prize, players need to make it to the end of the trail as this is when the jackpot is granted.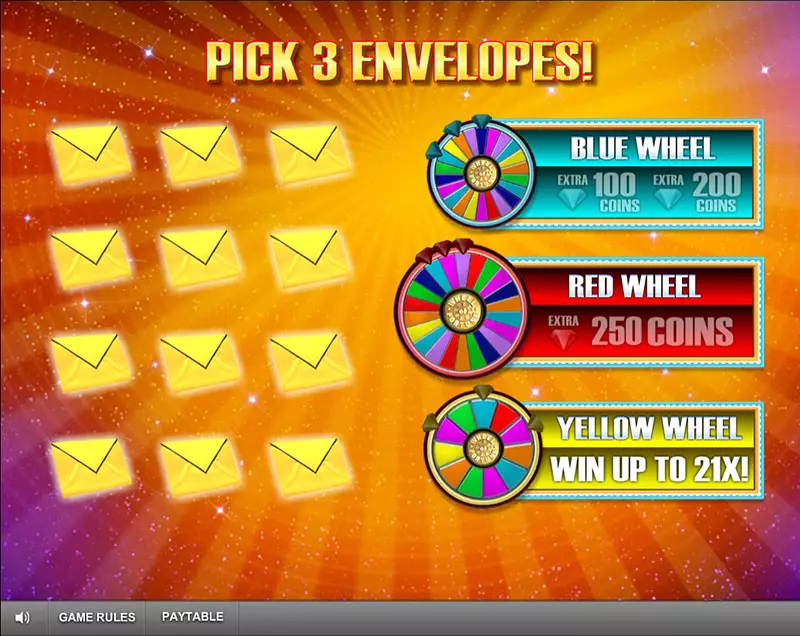 Skill-based Bonus Games
Skill-based bonus games also caused a stir among slot mavens as they are not all about picking certain items. One such game is iSoftBet's slot 24. As soon as gambling aficionados get the bonus feature of the slot underway, they will be presented with an on-screen target, and shooting at it can bring them generous payouts. If you find such bonus games intriguing, you should consider trying your hand in IGT's Reel Edge Series.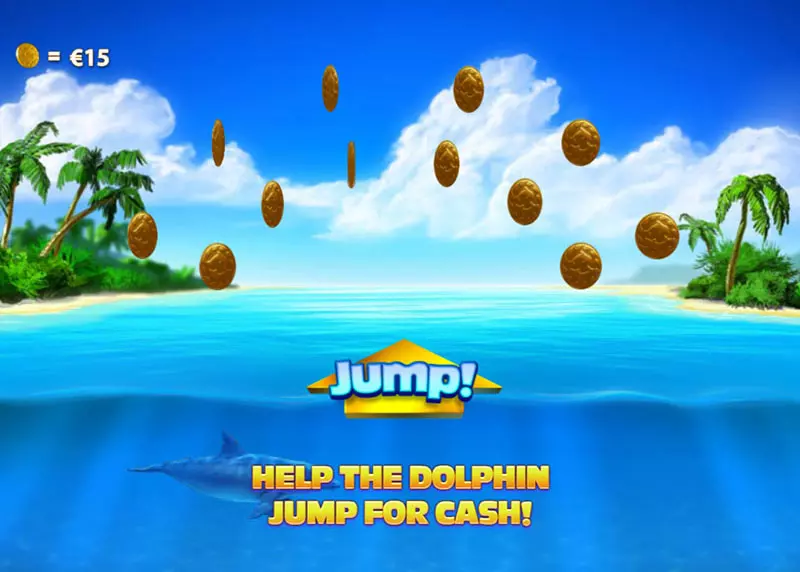 Wheel-based Bonus Games
If bonus games in which the skill element plays a crucial role are not up to your alley, you might find wheel-based bonus games more appealing. When such bonus features are kicked off, players will be allowed to spin a wheel that has several segments, each of which awards a different prize. As you might expect, you will be granted the prize that stands opposite to the pointer when the wheel stops spinning.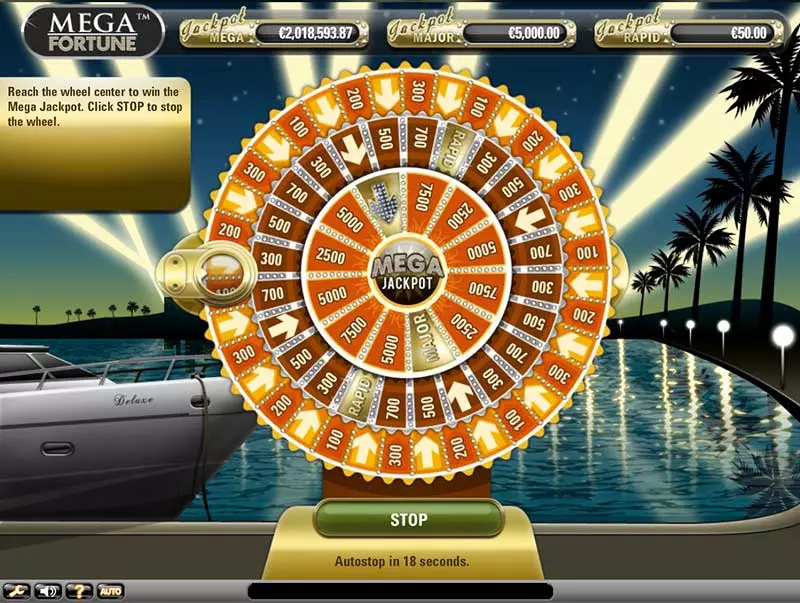 Progressive Multipliers
As it was mentioned already, the approach of software developers is not the same when it comes to the bonus features they implement into the slots they produce. With some slots, players will not see any bonus games like the ones described above, but instead can benefit from progressive multipliers.
As is often the case with such games, players will see a jackpot meter standing right next to the reels, and usually, its value will keep on increasing when players score multiple wins in a row. This is exactly the case with Playtech's Streak of Luck in which gambling enthusiasts will benefit from a different number of free spins depending on how many wins in a row they have enjoyed.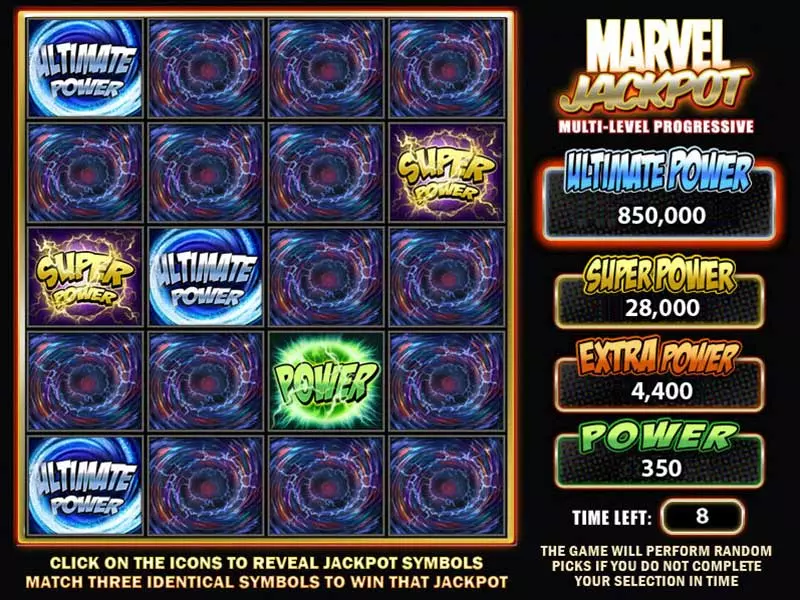 Video and Classic Slots Where the Difference Lies
Telling video slots apart from their classic cousins is exceptionally easy and takes no more than just a few moments. One of the things players should pay attention to in order to determine the type of the chosen game is the number of the winning lines. Unlike classic slots that usually have a single winning line, this is not the case with video slots in which the number of the paylines can sometimes exceed 1,000.
The number of reels is worthy of attention as well because classic slots are provided with 3 reels, while their modern-day cousins might boast five or more reels.
It is true to say that the most significant difference between classic and video slots, however, lies in the fact that typically, more advanced one-armed bandits offer little something on the side. Most of the time, classic slots are lacking in special symbols and bonus features, which is certainly not the case with video slots. In essence, the bulk of the video slots are overflowing with special features, which translates into a much more fun-filled gambling experience.
Another reason why most players prefer modern-day slots is that they tend to offer stunning prizes, thanks to the progressive jackpots that are attached to them. Yet, this is rarely the case with classic slots because even if you happen to find a classic slot that awards a jackpot, it will be significantly smaller when compared to the awards video slots mete out.
The theme and quality of the imagery are also among the distinctive traits of video slots. Unlike classic slots that have an overly simplified design and offer a rather limited range of symbols, video slots are instantly recognisable for the artwork and visually stunning animations.
As it turns out, another of the deciding factors while picking a slot to revel in remains the theme, which comes to explain why software providers go out of their way to introduce titles of all walks of life.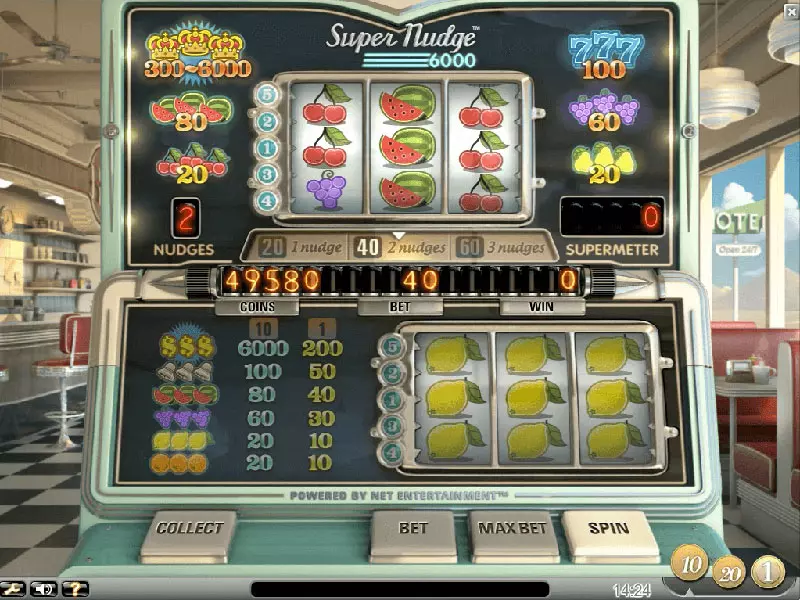 Online Video Slots Payouts
Superb graphics and engaging animations are hardly the only criteria players should look for when choosing an online video slot to play for real money. The payouts of the slots and their expected Return to Player Percentages (RTP) should also be taken into account.
Video slots can be divided into two categories – high-volatility and low-volatility slots. Volatility denotes how often and how much players should expect to win, depending on the chosen game. Slots with high volatility typically offer more lucrative payouts, but players should be prepared to see combinations less frequently while betting on such games. Slots with lower volatility, on the other hand, offer more frequent, though smaller payouts.
Identifying the volatility of a given slot is not simple, but it helps to take a look at the game's paytable. Generally, the higher the lowest prize on the paytable is, the higher the volatility of the slot in question is.
It would also be wise to check what the RTP of your slot of choice is. This information is sometimes available in the slot's paytable, but many reputable and licensed online casinos publish the RTPs of all games from their portfolios at their websites. The term RTP refers to the expected payout percentage or how much of the money players have wagered on a given slot will pay back over time.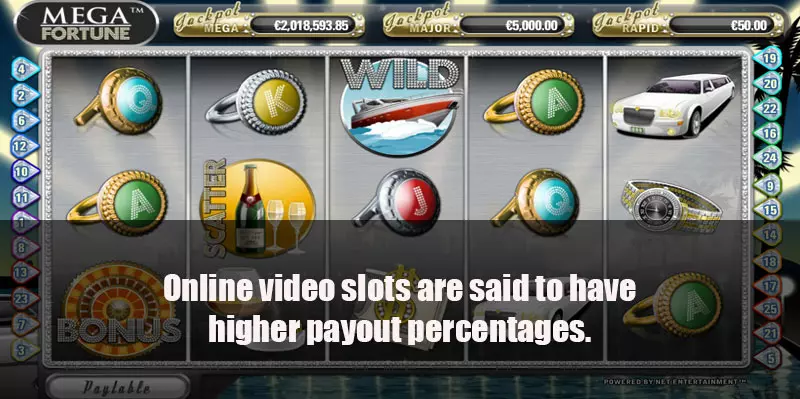 In fact, the RTP is just on the flip side of the house edge, which can be calculated using the expected return percentage. For example, if a given video slot is said to have an RTP of 98.30%, this serves to indicate that out of every £100 players have staked, they can expect to receive £98.30 in winnings. In other words, the house edge for a game with 98.30% RTP would be 1.70%.
However, players must not forget that the RTP, no matter how accurate, represents only the theoretical return and is an average of thousands of spins over a prolonged period of time. Also, the percentages might differ a little from one month to another. Nevertheless, it is better to opt for video slots with a higher RTP and a lower house edge if you wish to generate greater profits.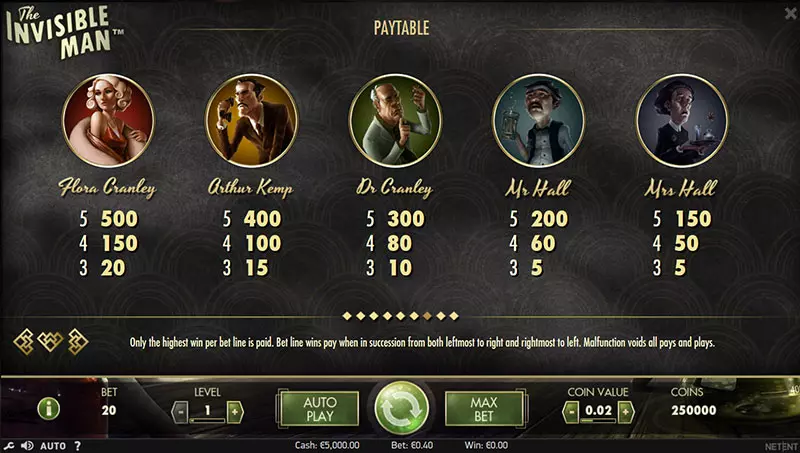 Popular Video Slots Available Online
Since there are literally hundreds of online video slots to choose from, players who lack previous experience are often overwhelmed by the impressive number of options they are presented with. What is more, each title has its distinctive features, paytable, and theme. We have narrowed down our list to five video slots that enjoy the greatest popularity among slot fans. Check them out and see which one suits you best.
Mega Moolah
| | |
| --- | --- |
| Software Provider | Microgaming |
| Release Date | 2006 |
| Payline Number | 25 fixed win lines |
| Bet Limits | £0,25-£6,25 |
| Special Symbols | The trivial character is the scatter symbol in the game and unlocks the free spins feature, while the lion is the wild symbol |
| Bonus Features | Free spins feature and jackpot bonus game feature. Three, four, or five scatter symbols unlock 15 free rounds with a 3x win multiplier. The jackpot game is triggered randomly and during it, players can get the Mega, Major, Mini, or Minor jackpot prizes |
| Theoretical Return | 93.42% |
| Maximum Win | 1,955x the bet amount |
Microgaming's Mega Moolah ranks high in terms of popularity among players, and it is hardly a coincidence that they have dubbed it a "millionaire-maker". This nickname suits Mega Moolah perfectly as this video slot even made it into the Guinness Book of Records for the largest payout in an online game ever.
On that note, it is worth mentioning that Mega Moolah has a massive progressive jackpot attached to it, which keeps on increasing incrementally as a small percentage of all bets counts towards the overall pot. However, those who wish to become eligible for the huge payout are required to place the maximum bet available. Players can potentially scoop one out of four prizes that include Mini, Minor, Major, and Mega jackpots.
Mega Moolah is inspired by the African savanna, and features various African animals as reel symbols, including monkeys, giraffes, lions, buffaloes, and elephants. Various high-value cards like Aces and Kings also make an appearance on the reels. Speaking of reels, Mega Moolah is a five-reel slot with 25 paylines. The coin values range between £0.01 and £0.05, while the maximum amount players can wager per spin is 125 coins.
In Mega Moolah, the lion symbol functions as a wild icon and those, who are lucky enough to hit five lions on a payline, will collect a prize of 15,000 coins. The lion symbol also serves as a multiplier, meaning that it not only completes winning combinations, but doubles the profits of the players. Since the monkey symbol is a scatter symbol, players who land three monkeys are rewarded with 15 free spins.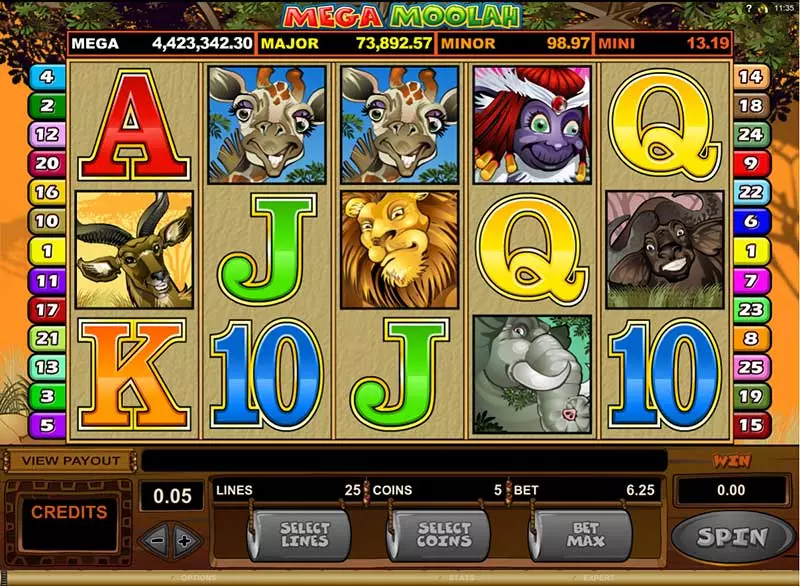 Starburst
| | |
| --- | --- |
| Software Provider | NetEnt |
| Release Date | 2012 |
| Payline Number | 10 non-adjustable win lines |
| Bet Limits | £0,10-£100 |
| Special Symbols | The Starburst wild can emerge only on 2, 3, and 4 reels. |
| Bonus Features | The Starburst Wild feature begins when a wild symbols loads on the second, third, or fourth reels. During it, the wild symbol will become an expanding one and the reel where it appeared will become a locked one |
| Theoretical Return | 96.09% |
| Maximum Win | 50,000 coins |
Starburst is yet another appealing video slot that is courtesy of the leading software developer NetEnt. The game impresses with vibrant colours and features various sparkly jewels as symbols. Apart from those, players will also encounter bars and lucky sevens, which happen to be the highest paying symbols in Starburst.
The latter is played on five reels and has a total of 10 paylines. What is more, Starburst is available for mobile play via NetEnt's mobile platform, allowing players to enjoy it on their iOS and Android devices. This time, coin values range between £0.01 and £1.00.
If they decide to give Starburst a try, players will find plenty of cool features that will enhance their gaming experience and render it more lucrative. These include Win Both Ways, wild symbols, and the Autoplay feature. The Skill Stop feature is also rather handy as it enables players to manually stop the spinning reels with a single click.
The game has two bonus rounds. The Starburst Wilds Bonus is activated when wild symbols land on the middle three reels. Whenever this happens, the wilds expand to cover the reels and players are rewarded up to 5 free re-spins. Players can complete winning combinations from left to right and from right to left as this video slot supports the both-ways-win format. Starburst's RTP stands at 96.10%.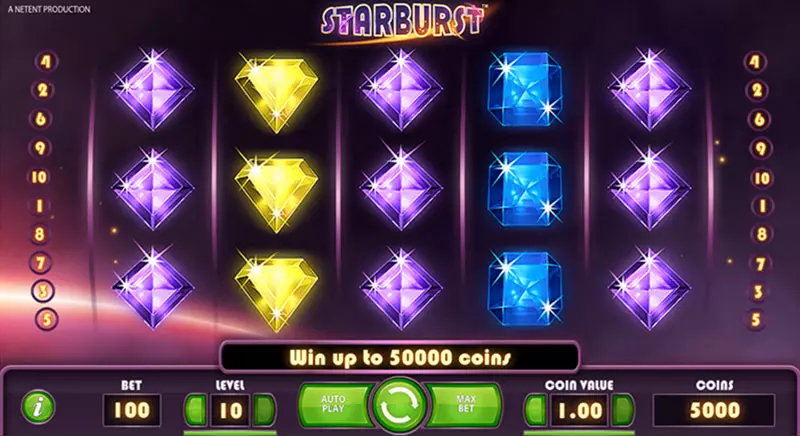 King of Olympus
| | |
| --- | --- |
| Software Provider | Playtech |
| Release Date | 2016 |
| Payline Number | 25 fixed win lines |
| Bet Limits | £0,25-£250 |
| Special Symbols | Zeus is the wild icon in the game, while the ancient temple is the scatter symbol |
| Bonus Features | Free spins with extra wilds and increasing multipliers and jackpot game |
| Theoretical Return | 95.98% |
| Maximum Win | 3,000x the staked amount |
Brought to players by Playtech, King of Olympus is an enthralling video slot, which plays across a 5×3 reel grid and boasts 25 non-customizable win lines. The game is part of the hugely popular Age of the Gods series and takes players on a wild reel adventure to Mount Olympus, which is the home of all Greek gods.
As they immerse themselves in the spinning action this video slot offers, players will be able to get a taste of the powers of the mighty Zeus and hopefully walk away with some truly handsome wins. As they power up the game, players will be taken to a heavenly realm, which is possible thanks to its adroitly crafted and detailed visuals.
As they hit three or more pantheon scatter symbols, players will be awarded 10 bonus rounds during which they will benefit from extra wilds and increasing multipliers. Initially, an x2 multiplier will be applied to the winnings of players, and its value will increase by one with every two spins.
God of Olympus has what it takes to reward some life-changing prizes as this video slot is equipped with a jackpot game during which players will stand the chance to collect one of the four constantly increasing jackpots. The best thing about this bonus game is that players can earn an entry in it on every round, even on such that were losing ones. When this happens, the play area of the game will change, and slot buffs will be presented with a 5×4 reel grid on which 20 coins will load. To get one of the jackpot prizes, players will be required to match three coins.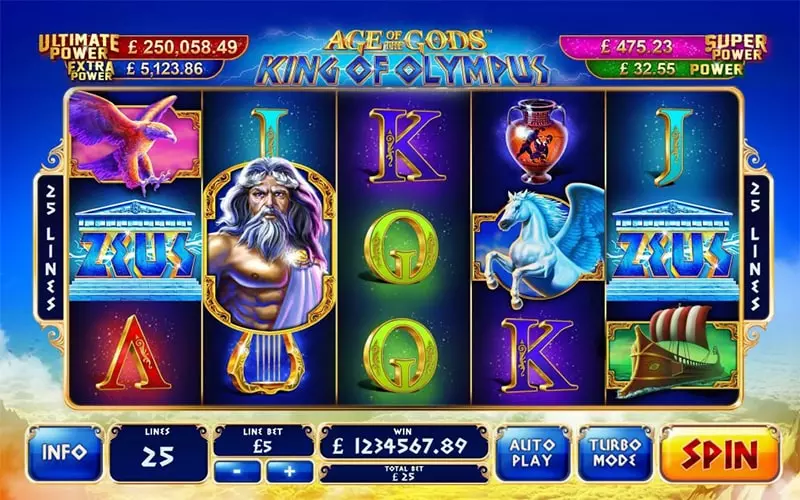 Blood Suckers
| | |
| --- | --- |
| Software Provider | NetEnt |
| Release Date | 2013 |
| Payline Number | 25 fixed win lines |
| Bet Limits | £0,15-£50 |
| Special Symbols | The wild symbol replaces all ordinary symbols, but there are also a bonus and vampire bride scatter symbols |
| Bonus Features | The bonus game is unlocked when three or more bonus symbols appear together. Three or more vampire bride scatter symbols award free spins |
| Theoretical Return | 98,00% |
| Maximum Win | 203x the staked amount |
Blood Suckers is yet another enticing video slot developed by NeEnt, and it truly comes to show how great store the provider sets by the quality of the visuals and animations. The game features five reels, while the number of paylines reaches 25. But more importantly, the said paylines are not fixed, which means that players will get to choose which lines they wish to activate and bet on. The coin values vary between £0.01 and £0.50, with a maximum bet amount of up to £50.00, provided that all paylines are activated.
The game is obviously inspired by Gothic stories about vampires as some of the symbols it utilises include male and female vampires, cloves of garlic, crossbows, and bibles with silver crosses on top. The creepy sound effects and music further contribute to the dark atmosphere of the game. Winning combinations are accompanied by blood-chilling organ chords.
The game is bursting at its seams with great features that include free spins, scatter, and wild symbols. If you get three or more scatter symbols of a vampire bride on the reels, you will be awarded 10 free spins. Not to mention that your profits will be tripled in free spins mode. The frightful vampire biting into a maiden's neck functions as a wild symbol that facilitates the completion of winning combinations. Three bloody hammer and stake symbols on the reels will unlock a special bonus game. NetEnt's Blood Suckers is available for mobile play and has an expected RTP of 98.00%.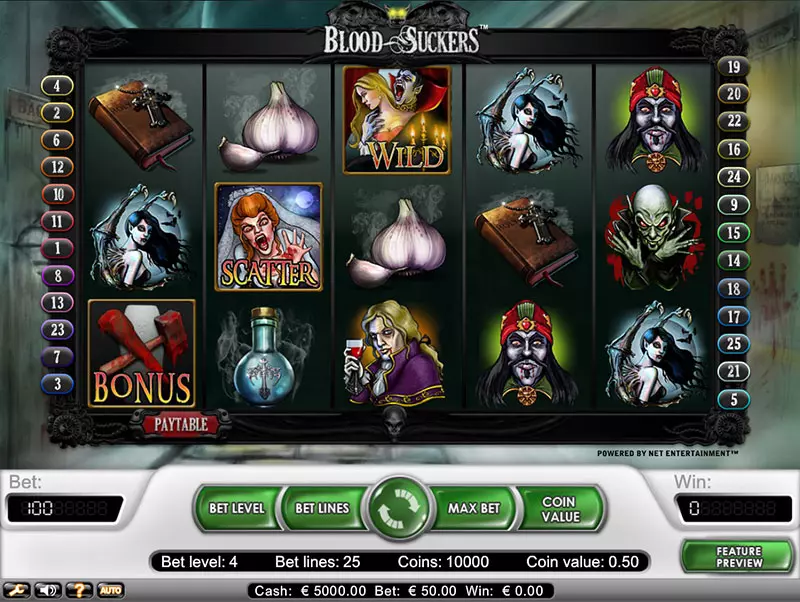 Thunderstruck II
| | |
| --- | --- |
| Software Provider | Microgaming |
| Release Date | 2020 |
| Payline Number | 243 ways to win |
| Bet Limits | £0,30-£60 |
| Special Symbols | The game's logo is the wild icon, and it doubles the wins when it contributes to a winning combo. |
| Bonus Features | There is a Wild Storm Feature during which up to five reels can turn into wild ones and four different free spins features. Three or more scatter symbols will take players to the great hall of spins, where they can activate one of the four bonus games |
| Theoretical Return | 96.65% |
| Maximum Win | 8,000 the staked amount |
Thunderstruck II is the sequel of one of the most popular video slots available online, namely Microgaming's Thunderstruck. The sequel features five reels, while the number of winning combinations is truly mind-blowing as there are 243 ways to win.
It does not take long to notice that Thunderstruck II is inspired by Norse mythology as the symbols it features include various Nordic gods like Odin, Thor, Valkyrie, and Loki. Microgaming has introduced one exceptionally useful feature, which enables players to keep track of their winnings, namely the Paytable Achievements. The latter are earned by completing all payouts for each of the symbols. Coin denominations in the game vary between £0.01 and £0.05.
Thunderstruck II is loaded with special features, including multipliers, wild, and scatter symbols. There are four different bonus games, namely Valkyrie, Loki, Odin, and Thor's bonus that can be activated while reveling in the game. During these bonus games, players are awarded free spins that range between 10 and 25 in number, depending on which bonus they have unlocked. The RTP for the game is estimated to be 96.65%.