Online slots are a favourite among casino players, which can be because of the winning opportunities, while their rules are quite easy to learn, even by players who lack previous experience.
Due to their immense popularity, slots have become somewhat of a staple in both land-based and online casinos. As a matter of fact, they constitute a considerable part of the gaming collections of all well-known online casinos in the industry.
Hundreds of enticing slots are available online, and each game boasts a unique theme and features. There is something to meet all interests and preferences. With so many options to choose from, the only difficulty lies in deciding which online slot to try out first.
Types of Online Slots
When it comes to slots, online gambling operators offer even greater diversity than brick-and-mortar casinos. Each game has its own unique characteristics, including regular and special symbols, bonus games, and paytable table. Some slots go hand in hand with life-changing progressive jackpots, while others offer a variety of special features such as bonus spins and multipliers that are awarded whenever player succeed in hitting a specific combination of symbols on the reels.
The fantastic graphics, animations, and sound effects further add to the entertainment value of online slots. The convenience of playing online is not to be underestimated, either. Slots can be divided into several basic categories that will be discussed in further detail below.
Classic Slots
Players who prefer simplicity over excess, are recommended to give classic slots a try. Such games come the closest to the original slot machines that were first introduced in land-based casinos. Classic slots contain three reels and in most cases, feature only one horizontal payline, which stretches across the reels.
However, some 3-reel slots that are available online might feature three, five, or sometimes, even more paylines. For instance, Microgaming's classic slot Break Da Bank features three reels with five different paylines. Another example would be Playtech's slot Chinese Kitchen where players are presented with three reels with eight different paylines.
Classic slots often feature fruits like cherries, lemons, and oranges as symbols on the reels. Other symbols may include bars, lucky sevens, or bells. Normally, such simplified slots lack in terms of extra features, but on rare occasions, some 3-reel slots might include bonus game rounds and even wild and scatter symbols.
The simplified design works to the advantage of inexperienced slot players. However, 3-reel slots generally offer a more limited number of betting options and are preferred predominantly by players with tighter budgets. The betting range is often restricted to two or three different coin values.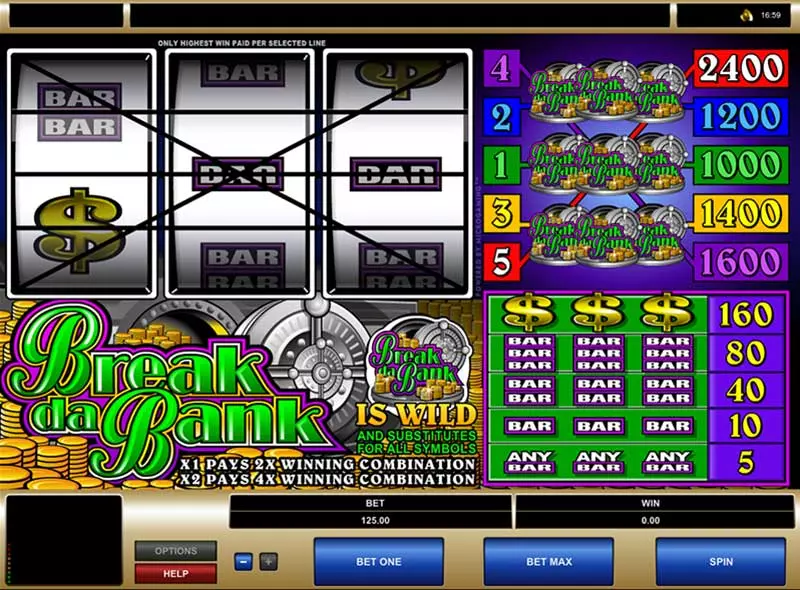 Multi-Payline Slots
Occasionally, slots with multiple paylines feature more than three reels. While such games have greater entertainment value, multi-line online slots are a bit more complicated whic might make them slightly confusing for inexperienced casino players.
Most of the time, the number of paylines ranges between nine and one hundred. With games of this breed, the paylines are not only horizontal. They can be vertical, diagonal, zigzagging, or V-shaped. Slots with multiple paylines make it possible for more than one winning combination to appear simultaneously. Also, there is a much wider range of symbols that are typically are related to the slot's theme or story.
The number of betting options available is greater as players often get to choose how many of the paylines to activate. In most cases, the minimum coin value is only £0.01, while the upper limit rarely exceeds £1.00 per active line.
Slots with multiple paylines are suitable for both risk-averse and more daring players. If your budget is tight, it is recommendable to spread your total bet amount over all available paylines instead of wagering a higher amount on a few lines. This will not only add some extra excitement to the game, but will increase your chances of hitting a winning combination.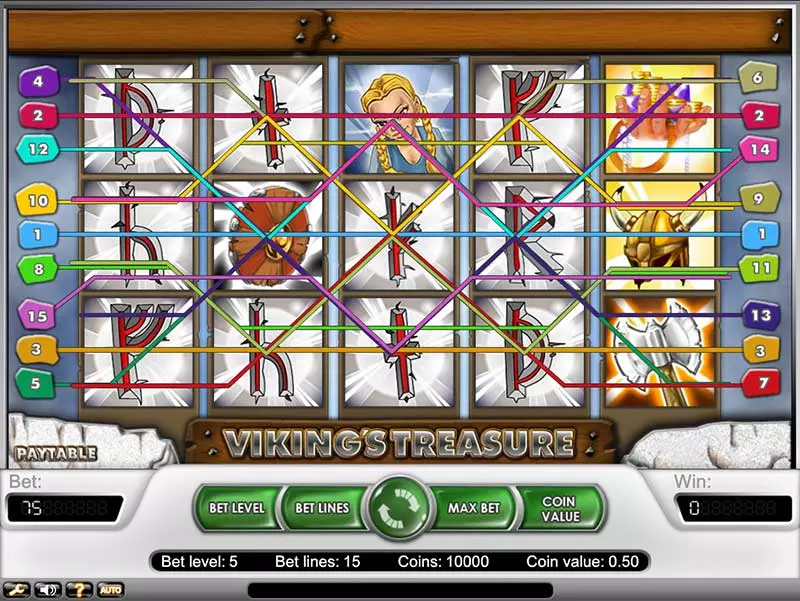 Slots with Bonus Games
Slots that contain bonus games and special features are exceedingly popular among gambling aficionados. Usually, slots of this type incorporate a bonus game that gets activated whenever specific symbols or combinations of symbols are spun on an active payline. Oftentimes, the bonus game agrees with the overall theme and story of the slot.
When the bonus game is activated, players are required to perform a specific action. Sometimes, this has to do with collecting points in order to earn an additional prize or choosing from several objects. With some bonus games, players need to select one of five treasure chests that appear on the screen and each chest corresponds to a specific amount of money.
But bonus symbols do not necessarily unlock a mini game. Some symbols can trigger a predetermined number of free spins players are not required to pay for. Many advanced slots make it possible for players to "retrigger" the bonus game or in other words, to launch it all over again. The "retriggering" feature enjoys a tremendous popularity among slot fans because it often results in more substantial wins. Sometimes, the free spins can also be retriggered whenever the same combination of symbols that have triggered them akready appears again during the round of bonus spins.
Bonus slots also contain other useful features like multipliers, scatter and wild symbols. These symbols significantly increase players' chances of turning a bigger profit. Wild symbols act as substitutes for a missing symbol that is required for the completion of a winning combination. Scatter symbols are hugely popular among players because whenever they appear on the reels, a bonus game or a round of free spins are activated.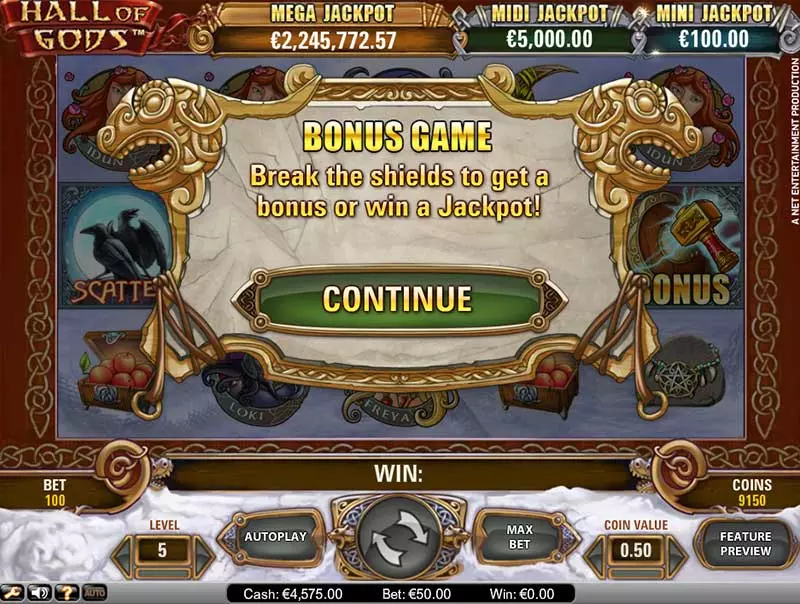 3D Slots
Some software providers like NetEnt and Betsoft have added a profusion of 3D slots to their portfolios. Many players tend to favour 3D slots, which is to be attributed to their superb graphics, great animations, enhanced sound effects, and interesting features. However, playing 3D slots online requires a stable Internet connection if you wish to enjoy your gaming session to the fullest.
The range of the themes of these games is truly impressive, which promises that they can live up to the expectations of the most choosy players. Some were inspired by popular movies like Terminator and Bridesmaids, while others feature all-time favourite characters from well-known comic series.
Players may also notice that some 3D slots have more complex storylines and require them to unlock different levels in order to progress through the story. An example would be NetEnt's Aliens 3D slot (based on the popular blockbuster), where players are presented with the opportunity to complete three different levels – the Search, the Encounter and the Hive.
Similarly to standard video slots, 3D slots are figuratively bursting at the seams with great features. Players can benefit from rounds of free spins, wild and scatter symbols as well as multipliers, designed to make their experience more rewarding.
One key feature of 3D slots is cross compatibility. Slots that fall into the 3D category can be played on both desktop and mobile devices without any trouble, which is why they are so hugely popular among players. Also, the screens of such mobile devices have a much higher pixel density, which renders the graphics of 3D slots clearer and more pleasing to the eye.
Leading software suppliers like NetEnt have developed 3D slots that run smoothly on smartphones and tablets, based on Windows, iOS, and Android, thus providing players with an ultimate experience at all times.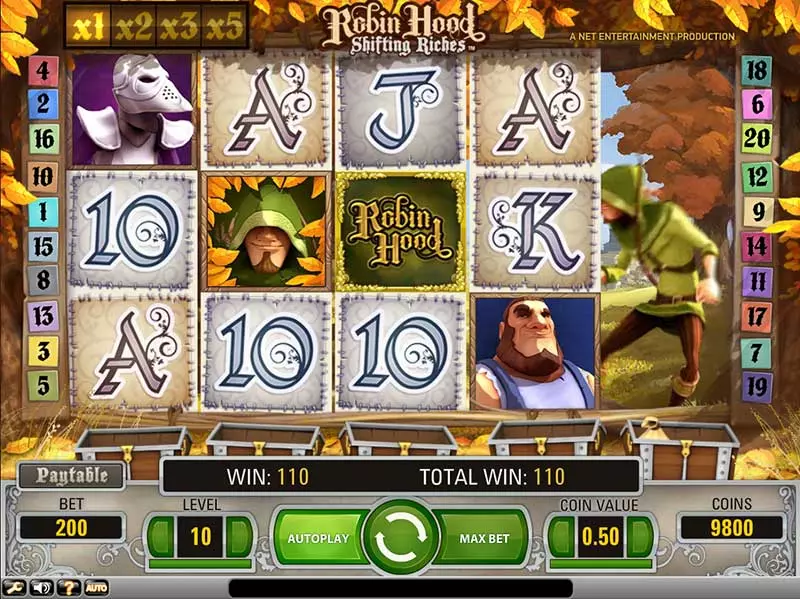 Progressive Slots
Players are likely to find this type of slots in all established online casinos. As the name itself suggests, such slots have a massive progressive jackpot attached to them which grows incrementally. A small portion of all players' bets goes towards the overall pot. When one lucky player wins the life-changing prize, the jackpot starts accumulating all over again from a predetermined amount, called the seed.
Some progressive jackpots are linked only to an individual slot at a single casino. Others are shared betweenseveral online gambling operators that utilise the same software.
In essence, there are three types of progressive jackpots, and they can be standalone, linked or wide-area.
As far as standalone progressive jackpots go, gambling enthusiasts need to know that they are not tied with other slots and instead are linked to a single game. What this means is that the jackpot will increase only when players make stakes on that particular slot.
Yet, the same does not refer to linked jackpots due to the fact that in such cases, multiple games are joined together. What should be noted, however, is that such games should not necessarily be found in the same casino as, on some occasions, they might be spread out across multiple gambling venues that are operated by the same company.
It is important to note that the jackpot will increase each time players place bets on that particular game. No matter the casino you are playing at, if you happen to hit the jackpot, its value will be returned to its starting point and will begin stepping up all over again.
It goes without saying that wide-area progressive jackpots are the most alluring ones because they escalate to huge amounts within almost no time.
Gambling enthusiasts can also stumble upon slots that go hand in hand with the so-called flat jackpots. As can be expected from their name, the prizes such games award do not shoot up and instead, remain the same at all times.
It is worth mentioning that progressive slots offer fewer regular wins in order to balance out the potential of somebody winning the massive prize. However, this fact plays a role only in the long term, so your bankroll will not dwindle down as quickly as you may think.
All progressive slots share a common feature, called a jackpot metre, which allows players to keep track of the sum that has accumulated at any given moment. This can be rather useful since players can easily figure out which is the best time to join the game.
However, there is one important thing to consider before you decide to give progressive slots a try. Please note that you are required to play with the maximum bet amount if you wish to qualify for the massive prize. If you fail to bet the maximum amount and hit the combination that triggers the jackpot, your payout will be much smaller.
Despite this requirement, progressive slots are well worth your time. In 2015, Microgaming's Mega Moolah progressive slot even made it to the Guinness Book of Records when one lucky player triggered the mind-blowing prize of €17,879,645 (or £13,209,300).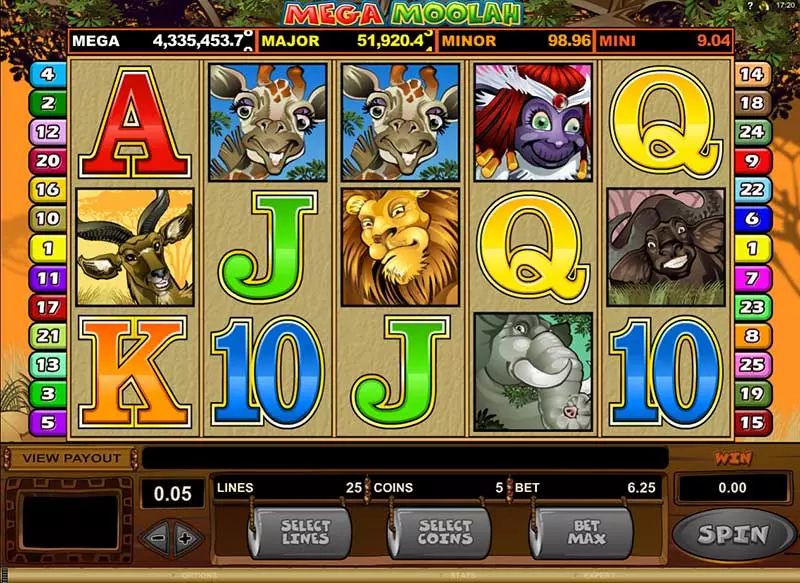 Slots that Offer Unconventional Payout Structure and Gameplay
To stay relevant, game-making studios should be rather imaginative and create slots that are instant attention-grabbers. This is exactly the case with the up-and-coming software developer Crazy Tooth Studios, which made its foray into the industry a decade ago.
Obviously, the provider gives its best to push boundaries, and twist the gameplay and win lines players are well used to seeing in most present-day slots. This becomes evident from its fresh video slot The Incredible Balloon Machine, which allows players to put the unique WiNCREASE™ functionality through its paces. This is by no means an ordinary slot, and players should not expect to see symbols that load across the reels and complete winning combos. Instead, slot buffs will be required to inflate a balloon using a special machine and should be quick enough to collect the offered prize before the balloon pops.
NetEnt is also looking to grab the attention of players, and back in 2020, the company introduced its INFINIREELS™ mechanic. It was used for the first time in Gods of Gold: INFINIREELS™, which takes players on a wild reel adventure in the Kingdom of Mesopotamia. As they start spinning the reels, players will be presented with a 3×3 reel set-up, but the best thing is that this configuration will change, as the number of the reels can grow infinitely.
The play area will be extended whenever a winning combo is formed, and when matching icons emerge together, a new reel will appear on the right-hand side of the game engine, which will hopefully lead to some truly handsome prizes.
Yggdrasil is a game-making studio, which is looking to steal the limelight, and back in 2020, it presented slots that rely on the fresh Splitz and GigaBlox mechanics. In keeping with their intentions to present unique slots, the creators of gaming content from Yggdrasil unveiled the brand-new Splitz mechanic, thanks to which the winning potential of the games will be significantly increased, so is the engagement of players. Thanks to this mechanic, the winning opportunities these games offer are beyond staggering, as when a mystery symbol loads on the reels, it will reveal between 3 and 9 symbols of the same kind.
Temple Stacks is the first game, which relies on this novel game mechanic, and the provider has announced that more such games will be rolled out soon.
As for the GigaBloz mechanics, it was presented with the idea to repeat the success of the Splitz functionality, and it was used for the first time in Lucky Neko Gigablox™. What is unique about this Asian-themed slot is that its reel size will keep on changing with every new game round.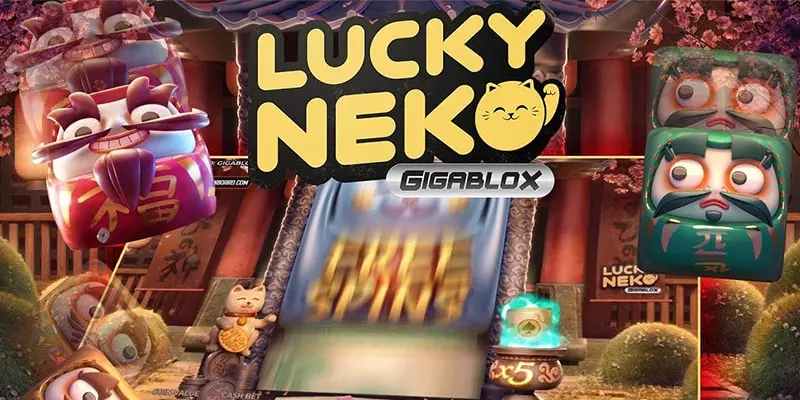 Slot Types Based on the Number of the Reels
Another popular way in which slots are classified is depending on the number of their reels. The options are copious as presently, gambling aficionados will have a choice from a profusion of classic 3-reel slots, 5-reel games, and lots of other formats.
In spite of the fact that slots that feature only three reels were the most ubiquitous ones up until recent, presently, 5-reel slots are the prevailing ones. Unlike 3-reel slots that are only equipped with a single one or a maximum of three paylines, 5-reel slots provide players with multiple winning opportunities as typically, the number of their paylines ranges between 9 and exceed 1,000.
Slots that have 6 or even 7 reels are not uncommon as well. In spite of the fact that such games are not so widely available, especially when compared to 5-reel slots, they have started to pick up steam mainly because they offer a greater number of winning combinations.
Megaways Slots
As far as the fan-favourite slot types go, Megaways slots should not be omitted. In essence, such games were rolled out for the first time by Big Time Gaming and quickly saw a roaring success. The main peculiarity of these games is that they provide a significantly greater number of ways to win because of the random reel modifier.
The role of this random reel modifier is rather straightforward as it makes it possible for a greater number of icons to pop up on the reels whenever they are set in motion. It goes without saying that this translates into a greater number of winning opportunities, which undoubtedly works to the advantage of players.
Interestingly enough, the first-ever such slot was Dragon Born, but the launch of Bonanza turned into a game-changer.
Most of the time, such slots have a total of six reels, and the icons that can land on each reel are a maximum of seven.
Winning on such games is slightly different from winning on ordinary slots due to the fact that players do not need to get identical icons on one of the paylines so as to get a payoff. Instead, while playing a Megaway slot, a payoff will be awarded when gambling enthusiasts see matching symbols on neighbouring reels, from the leftmost to the rightmost one. Something vital slot lovers should remember is that with such games, the placement of the icons on the reels and their size are of no importance in terms of winning.
What further adds up to the thrill Megaways slots deliver is that most of the time, they go hand in hand with plentiful special features, the likes of free spins and win multipliers.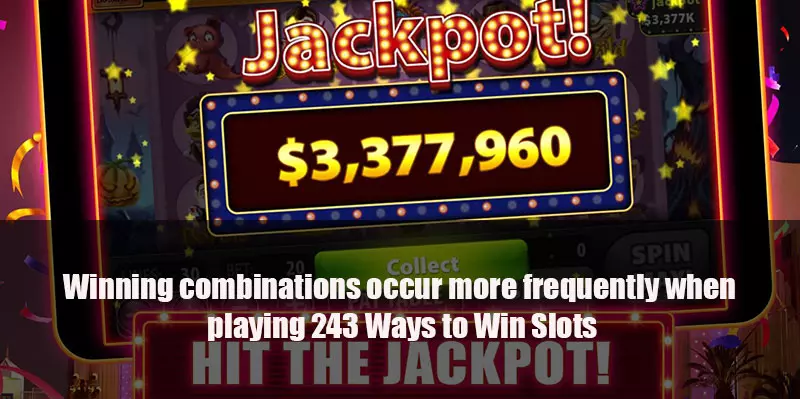 High Payout Slots
Slots can be classified also depending on their return-to-player rate or RTP. This rate is utilised so as to indicate how much the particular slot will pay back to players, and its value is expressed using percentages in the paytable of the specific slot. What gambling enthusiasts should know, however, is that the RTP of slots is employed to indicate not what amount will be paid back to players per single wager or during the time they will spend betting on that particular slot, but over the long run, after hundreds of stakes are placed.
As it turns out, the RTP of slots that are to be found across brick-and-mortar casinos is somewhere between 80% and 90%. Yet, this is not the case with slots that are to be found online due to the fact that the RTP of most of them oversteps the 90% mark.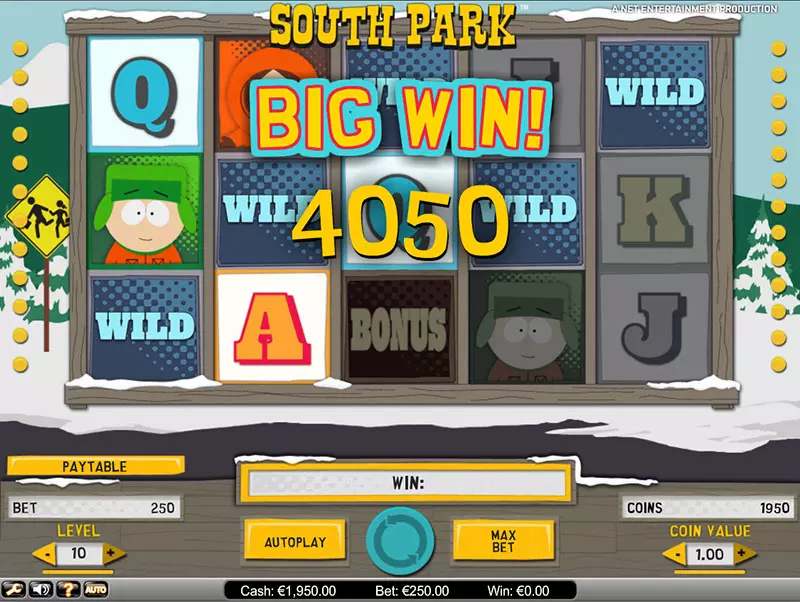 Hunting out a slot with an RTP that exceeds 95% is unlikely to turn out to be that challenging because such games exist in spades.
Depending on their payback percentage, slots can be classified also as loose, medium, and tight. As far as loose slots are concerned, the payback they deliver often goes well above 95%. It goes without saying that this is exactly the slot type most gambling aficionados tend to flock to.
In fact, this can be easily explained because the higher the RTP of the slot is, the smaller the casino advantage will be. For the sake of simplicity, let's say that the RTP of slots is a reversed house edge. So, if we assume that the slot you have chosen has an RTP of 96.1%, this should hint you that the edge the house will gain over you while you are betting on it will be 3.9%.
Tight slots stand on the opposite end of the spectrum due to the fact that they eat up players' bankrolls, but do not hand out prizes that frequently. Yet, there are regulations that have introduced a lower limit on the RTP of games.
That being said, sometimes, paying attention to the RTP of the game might not be enough, and instead, checking out how the chosen slot compares to other slots might turn out to be the best approach.
Slots by Their Payout Rate
As it turns out, many gambling enthusiasts, experienced ones included, fall prey to the misconception that slots are either cold or hot. In spite of the fact that the implementation of Random Number Generators comes to explain why this idea is completely mistaken, many slot lovers tend to base their decisions about which game to bet on after they have checked if the slot provides frequent wins or it has not paid out of recent.
As you might expect, hot slots are the ones that pay out rather consistently, which is the reason why they are the ones to attract a greater amount of attention. With cold slots, on the other hand, such games have not paid out for some time, and many players get down to betting on them with the hope of getting a windfall.
Still, the belief that slots alternate between hot and cold streaks cannot be further from the truth, which is the reason why it is not a good idea to base your choices on that idea.
Types of Slots Bonus Games
It turns out that the creators of gaming content who have focused their attention on designing slots are exceptionally imaginative not only when it comes to the themes of the games they introduce, but also when their bonus games are concerned.
In an attempt to push their boundaries beyond the ordinary and make the experience of players even more thrilling, software providers equip their games with different bonus features that can turn out to be both thrilling and rewarding.
With some slots available out there, gambling enthusiasts will be presented with the top prize at random, and only after they have managed to unlock the game 's bonus round. While unlocking the bonus round of some slots guarantees that players will get a payoff, there are also games in which players might be empty-handed when the bonus game ends.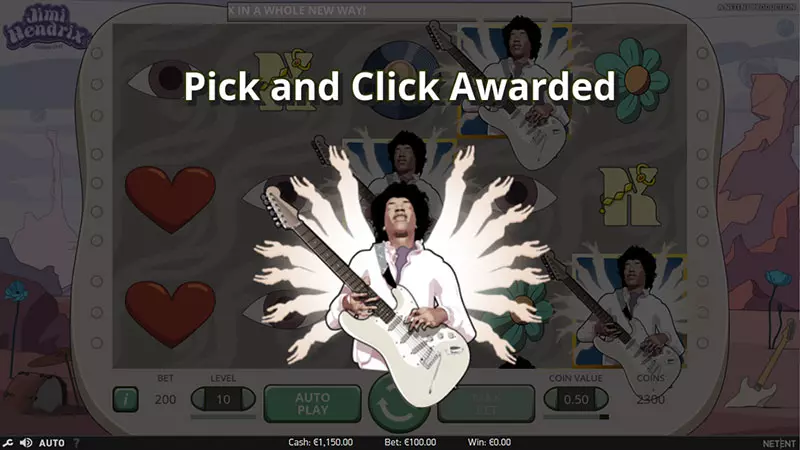 The activation of these bonus rounds takes place as soon as a specific combination of symbols lands on the reels at the same time. It is important to note that depending on the game, a specific number of special symbols might be needed so as to enter its bonus rounds. In other cases, however, the bonus rounds will only be kicked off, provided that the special symbols show up on chosen reels.
As it was already mentioned, the free spins are one of the most ubiquitous types of bonus rounds. In most instances, free spins are awarded, given that a specific number of scatter symbols happen to land together in the main game.
What is vital to remember is that when gambling aficionados receive their bunch of free spins, they will not have the opportunity to alter the bet value or to switch off or on more reels. It is hardly a coincidence that the free spins are among the fan-favourite bonus features because quite often, they come with win multipliers that can dramatically boost up players winnings.
While looking for a slot to bet on, casino enthusiasts might also stumble upon titles that come with spin-the-wheel bonus features. With such games, players will be prompted to set in motion a wheel that has multiple sectors, each of which promising to bring different prizes. Oftentimes, the rewards players can lay their hands on include free spins, win multipliers, or even cash prizes.
Bonus games in which there is a skill element have also gained much in popularity among players. What should be noted about such games, however, is that proper hand-eye coordination is needed so as to bag a prize. This is exactly the reason why many players draw a parallel between such bonus rounds and video games.
If you are not a total novice in wagering on slots, there is a good chance that you might have already stumbled upon slots that come with pick-and-match bonus features. As you might expect, during these bonus rounds, players will be required to pick and reveal different hidden items, and getting a prize is possible only after matching two items that are alike.
Oftentimes, the items players need to pick from are hidden within treasure chests, but this should not necessarily be the case. Still, the main reason why these bonus rounds continue to turn heads is that they can turn out to be profit-making.
Finally, many slots come with the so-called pick-to-win bonus rounds. This time, gambling aficionados will be required to select different symbols, that they could reveal the prize that is hidden behind it. The way in which such bonus games are kicked off is different as they might start at random or after a specific set of symbols has appeared on the reels. No matter what the case is, such bonus rounds can turn out to be exceptionally gripping and rewarding.