Slots rank among the casino games that have not ceased to evolve ever since they saw the light of the day as software developers continue to push boundaries with almost every new title they introduce. Offering a significantly greater number of reels and paylines, superb graphics and animations, and lots of bonus features, slots are now a roaring success.
In recent years, software suppliers have focused their attention and efforts on developing online slots with a more elaborate structure and many bonus features, which aim at boosting the games' entertainment value and thus, holding the attention of players for longer. Apart from increasing players' chances of generating more substantial profits, such bonus features typically add a greater depth and dynamics to the game and contribute to its storyline, which is the prime reason why their popularity escalates.
Generally, the bonus rounds in online slots can be divided into two major categories, namely free spins rounds and bonus in-games that typically share a common theme with the slot's base game. The following article aims at introducing players to the types of bonus games available in online slots so that they could know what to look for during their slots betting session.
How Bonus Games Work
As likely as not, one of the main reasons why bonus games were introduced to online slots was in order to spice things up a little bit. Several decades ago, many players used to consider slots rather repetitive but in recent years, software developers have presented slot fans with something to look forward to. More often than not, bonus games go hand in hand with guaranteed payouts, but more importantly, they do wonders when it comes to holding the attention of the players.
Yet, what slot lovers should be mindful of is that the creators of gaming content give their best to come up with something new and different when bonus features are concerned. Since their approach is not the same, gambling enthusiasts are advised to always inspect the paytable of the slot they have settled on in order to figure out how the bonus features are unlocked and what boons might be awarded.
Players need to remember that triggering a given bonus game on online slots depends on sheer luck as such features are typically unlocked at random and involve no skill whatsoever. In some instances, the bonus games are triggered by the so-called "bonus symbols" which players will see listed in the slot's paytable. When several bonus symbols line up on the reels, players will enter the bonus in-game during which they can collect a payout before they return to the base game.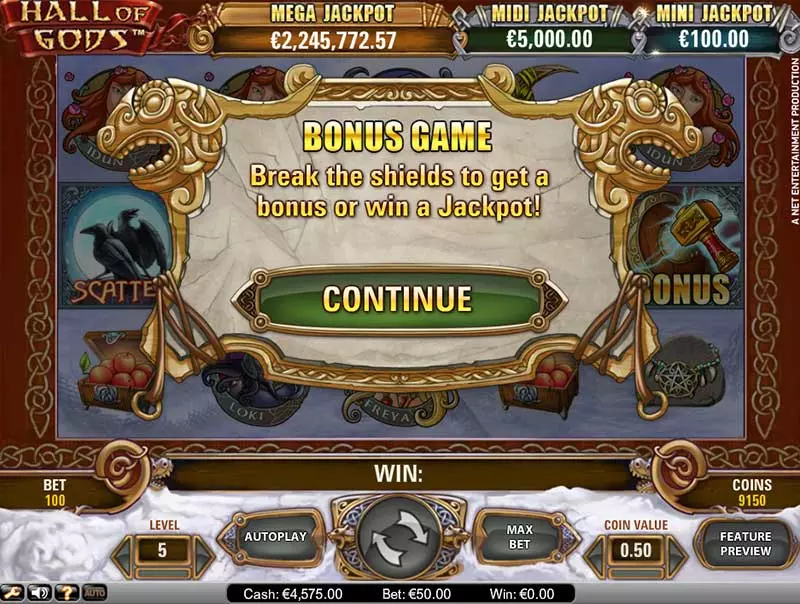 Wheel-Based Bonus Games
Depending on the online slot players have opted for, the bonus games might be initiated whenever a certain number of scatter or bonus symbols appear on the active paylines. The bonus game often features a wheel, which players are required to spin in order to win additional credits. Occasionally, the wheel players will be presented with as soon as they unlock the bonus feature is made up of several wedges. The prize gambling enthusiasts will receive will be determined by the segment the flipper points at when the wheel stops spinning.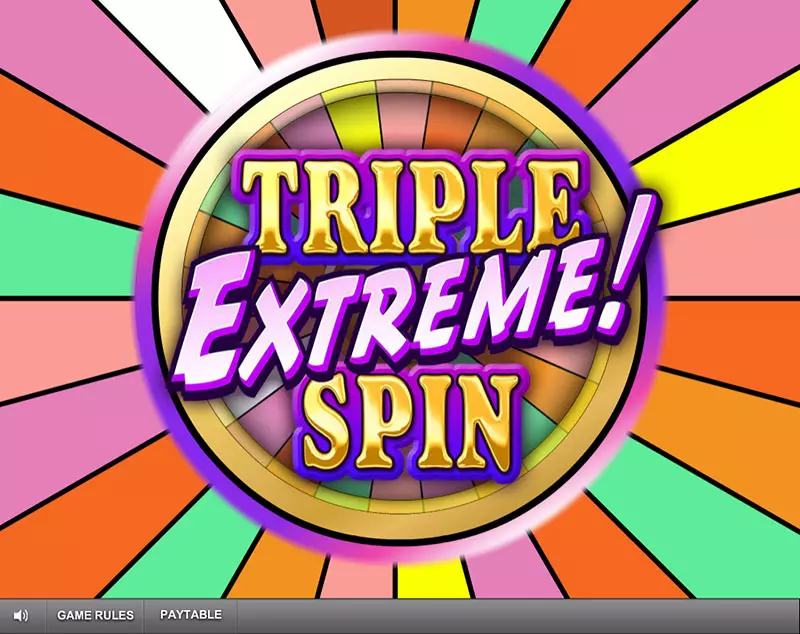 Just a few years ago, players were only entitled to receive cash prizes, but software developers have now taken the concept of wheel-based bonus games to a whole new level. In essence, the prizes players can win are much more diverse, and sometimes, they might include a bunch of free spins or win multipliers.
IGT's Wheel of Fortune serves as a great example. Whenever players are lucky enough to land three or more wheel of fortune symbols on the reels, they will trigger the Triple Extreme Spin bonus game which features the said Wheel of Fortune.
This wheel consists of three mini wheels – blue, yellow, and red. The yellow mini wheel functions as a multiplier, while the blue and red mini wheels determine the amount of credits players will win. Players are then required to pick three envelopes. Once they make their picks, the pointers on the three wheels will start adjusting to specific values and once they are aligned, players must spin the wheel so that the pointers can determine the amount of the bonus prize.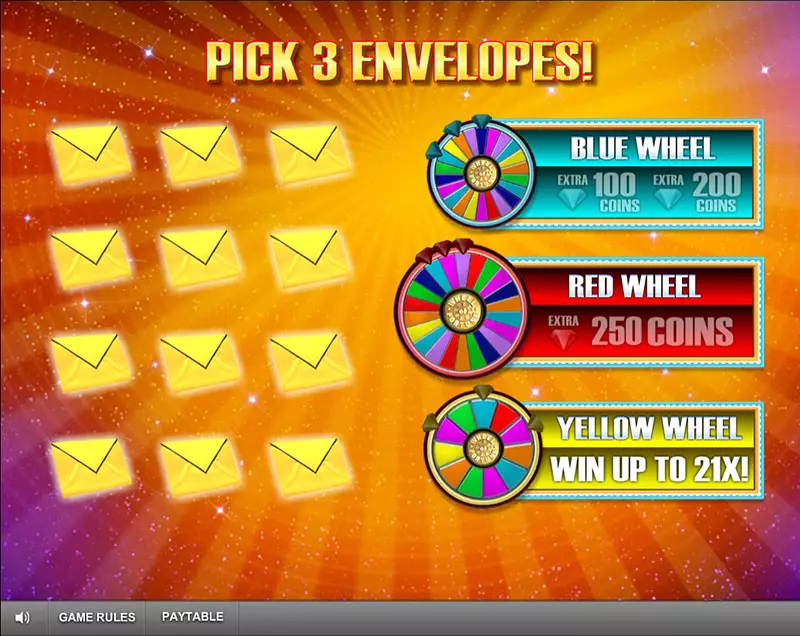 Then again, landing three or more scatter symbols in this game will unlock the Mini Wheel Bonus. The scatter symbols on the reels transform into small wheels which turn on their own and their pointers determine the amount players win. This Mini Wheel Bonus guarantees payouts of 50 to 3,850 times the coin value the player has bet.
Something essential players should know about wheel-based bonus games is that their outcome is also determined by a Random Number Generator, which is also the case with the symbols that will show up across the reels. What this means is that the flipper will not necessarily point at each of the segments an equal number of times.
In fact, gambling enthusiasts should not expect to see the top prizes of such bonus wheels to fall rather frequently. It goes without saying that the prime goal of software providers is to come up with attention-grabbing bonus features that are appealing mainly because of the massive winning potential they have. Because of this, players are unlikely to be discouraged by the smaller prizes they can potentially walk away with while betting on the specific game.
If we take as an example a wheel that contains a total of 10 segments, it might hold up to 50 random numbers. If this is the case with the game you have settled on, you should expect to see the mid-range prizes hit most of the time, while the heftiest ones will land just once in 50 spins of the reels. The most humble prizes will appear once per each 10 game rounds.
Players who are eager to try this bonus feature for size might enjoy titles such as Super Lady Luck, Avalon II, Potion Factory, Viking Runecraft, and Mr Vegas, to name just a few.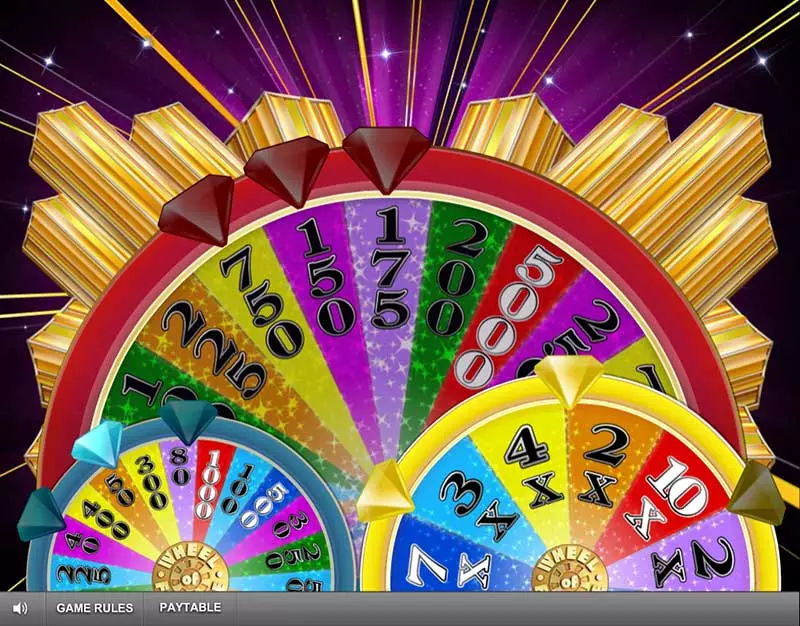 Bonus Games Based on the "Click Me" Feature
On many occasions, once players have succeeded in activating the bonus games, they are taken to another screen where they are expected to choose specific items by clicking on them. Most of the time, monetary prizes of different value are hidden behind each of these items, which is to indicate that players are practically guaranteed a win.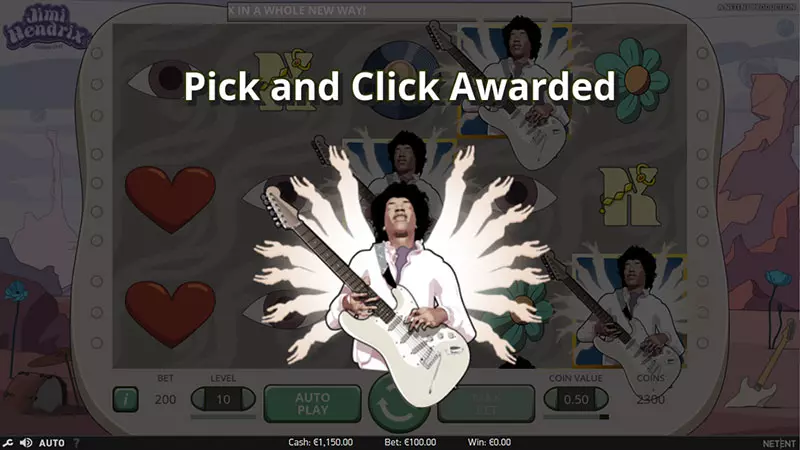 The Jimi Hendrix slot developed by NetEnt serves as a great example, and its special feature is called pick and click. The said feature is activated whenever three or more scatter symbols land on the third, fourth and fifth reels. During the bonus game, players are expected to click on loudspeakers in order to reveal four types of symbols. Those who succeed in picking three symbols of the same kind will win one out of four prizes – Crosstown Traffic Free Spins, Purple Haze Free Spins, Little Wing Free Spins or additional coin credits.
Interestingly enough, this bonus type made its debut in slots more than two decades ago, and has come a long way since that time, and presently, it is much more elaborate.
Depending on the slot gambling aficionados have decided upon, they might be required to pick a single icon so that they could reveal the prize they will walk away with. With other slots, however, casino enthusiasts might be prompted to go on with picking items until they do not come across an item that discontinues the bonus feature.
The prizes players can potentially collect might vary greatly from one slot to another, but normally, they can be anything from cash prizes, free spins, or even other types of bonus events. What is important to note, however, is that although players' decisions are of importance, there is no strategy that can aid them in getting the heftiest payouts such bonus features might award.
The popularity of this bonus feature can be ascribed mainly to the fact that players are made active participants in the gameplay, which certainly adds up to the thrill and excitement.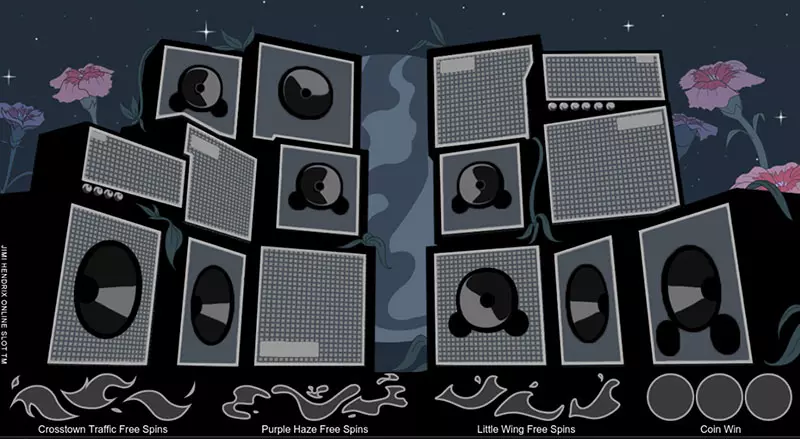 Another widespread feature in many slots is the pick and match one. It has much in common with the pick to win feature, but the most obvious difference stems from the fact that gambling aficionados are not given the revealed prize immediately. Instead, what they need to do is uncover two identical items so as to collect the corresponding payout. As is often the case with such slots, the winnings players have succeeded in getting will be credited to their bankroll once the bonus round is discontinued. Usually, the same applies also to slots that are equipped with the click-me special feature.
As you can see, going through this bonus game requires a certain degree of skill because avid slot fans will need to remember where items are hidden, so that they could match them properly. Most of the time, such bonus features are discontinued after players have failed to make a correct pick three or four times, but this only depends on the game they are playing.
Arcade-Style Bonus Games
Some of the most eminent software developers have taken advanced slots to a whole new level by creating titles, which feature bonus rounds that resemble a game within a game. More often than not, no skills on behalf of the player are required to win during such arcade-style bonus rounds, but this does not apply to all slots of this breed. The more intricate a given online slot is, the more detailed bonus games it is likely to feature. In some instances, players are required to shoot down alien spaceships, while in others, they are sent on a mission to steal jewels from a high-security museum.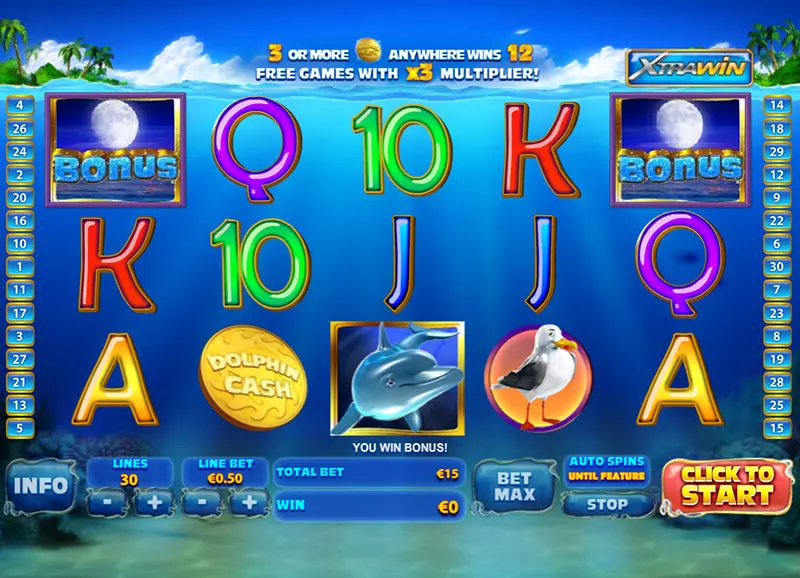 Playtech's appealing Dolphin Cash is also a good example for a slot, which features an arcade-style bonus game. The Dolphin Cash Bonus round is unlocked whenever the player succeeds in landing three or more bonus symbols on the reels. A separate window opens where you can see coins floating in the air while a dolphin is swimming in the water below. Players are expected to help the dolphin jump for the cash. They will win all coins the jumping dolphin manages to touch with its head.
Interestingly enough, the foray of arcade-style bonus games into slots took place for the first time back in 2010. One of the distinctive traits of these games is that players are given better control over the prizes they might potentially accrue, which is not so with most traditional bonus games slots are furnished with.
In spite of the fact that with pick-me bonus features gambling enthusiasts are permitted to select certain items, the outcomes are still dictated by a Random Number Generator.
With arcade-style bonuses, however, players' performance will determine the prizes they will ultimately collect.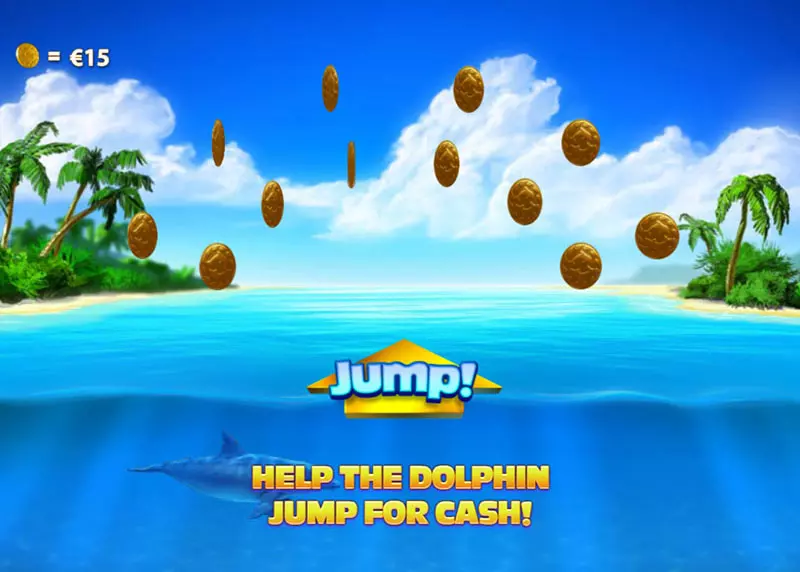 Slots with Mystery Bonus Features
Since software providers are looking for a way to ensure that players will stick with the slots they create, it makes sense that they try to think outside the box in terms of the bonus features they implement into the games they introduce.
Mystery bonuses certainly rank among the fan-favourite special features some slots go hand in hand with simply because they are handed out completely randomly. Unlike other bonus games that start off when a predetermined number of scatter symbols show up on the reels, there is no such requirement with mystery bonuses.
Interestingly enough, the very first slot that awarded a mystery bonus hit the scene back in 1997 when Mikohn Gaming introduced its Money Time. Special sound effects and flashing lights were employed so as to indicate that players might be granted cash prizes at random. The total amount of the awards that were handed out was also selected at random.
As far as present-day slots with mystery bonuses go, players should be aware that typically, such special features are to be found in games that are attached to multi-tiered progressive jackpots.
One of the slots where this special feature can be found is WMS Gaming's Super Jackpot Party. While reveling in this game, gambling enthusiasts will have the chance to get a special bonus event whenever the Surprise Party chant can be heard. The same happens also when players hear the Jackpot Party cheer, which takes place when noisemaker characters happen to show up on the first, third, and fifth reels simultaneously.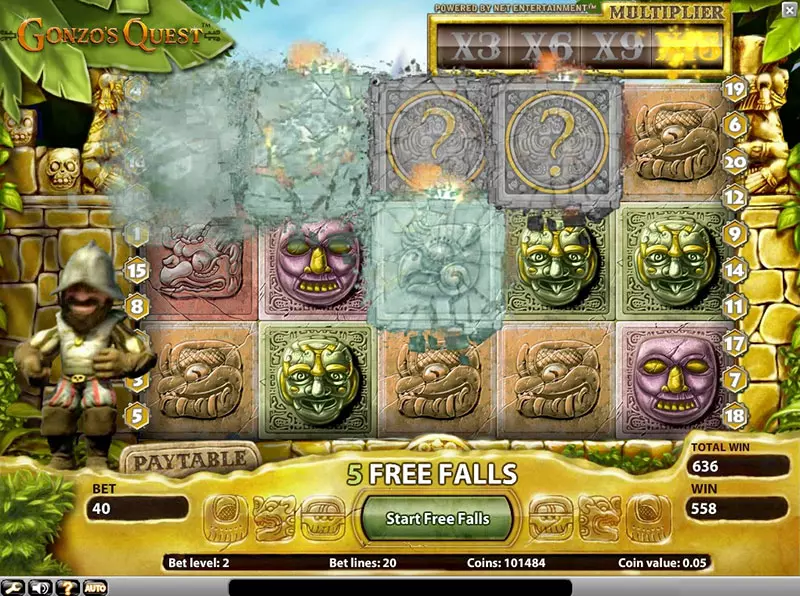 Another game in which players can capitalise on the mystery bonus is Goldfish, which also comes from the gaming library of WMS. As was the case with the first slot we paid attention to, while betting on Goldfish, players will not see any signs that the bonus is just about to get running.
What players should be aware of is that mystery bonuses might work in different ways. With some slots, the mystery bonus will get going at a point that is chosen at random. With other games, the bonus round begins, provided that a specific amount of money has been wagered. Finding a slot in which the mystery bonus gets underway, given that its jackpot stands at a particular amount is possible too.
Online Slots with Free Spins
As it seems, free spins are the prevailing type of bonus features the majority of the present-day slots are equipped with. In fact, they function in the way in which they are advertised as when this bonus feature is set going, avid casino fans will go through a predetermined number of rounds and potentially accumulate some winnings, without using any funds from their bankroll. Usually, such bonus spins are triggered whenever the player succeeds in landing a predetermined number of scatter symbols, which in most cases are as little as three, but this condition varies from one slot to another. Sometimes, these extra spins are unlocked by designated bonus symbols that appear across the reels.
Something essential players should check out before they get down to betting on a slot that offers this special feature is whether the number of scatter symbols determines the number of free spins they will be awarded. This is certainly something to be awake to because, with some slots, gambling aficionados will be offered extra free rounds if there are four or five scatter icons on the reels.
Please note that usually the free rounds are played at the same bet amount you have settled on when they are activated. Another thing to remember is that there are free spins features that are combined with win multipliers. Needless to say, while availing yourself in such slots, thanks to the presence of these multipliers, the profit you might potentially generate will be boosted further.
In most cases, the higher the number of free spins players are rewarded with, the smaller the multiplier will be. For instance, if you receive 50 free spins on a given slot, your multiplier might be only 2x your original wager. But if you are awarded fewer free spins, for example, 10, they might be combined with a 15x multiplier.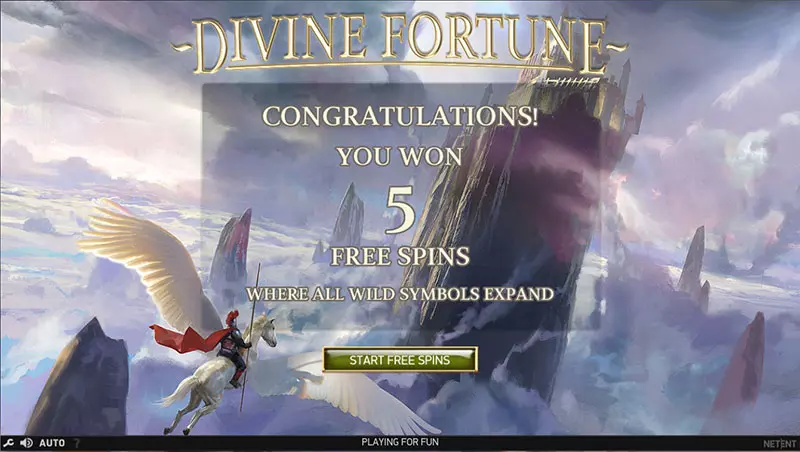 One more thing that is worth paying special attention to is whether the free spins feature can be retriggered. Most of the time, this will come off, given that players see the trigger symbols to pop up after the free spins bonus feature is already under way.
To find out whether this is possible or not, players need to inspect the chosen slot's paytable. If this option is available, it will work to players' advantage due to the fact that they will get to enjoy even more spins of the reels that will not cost them anything, but at the same will stand a chance to get a decent payout. Still, players should be prepared that during some of the bonus rounds, they will not be awarded a payout. Game rounds that are devoid of payouts are used in order to counterbalance the greater wins players will see from time to time.
What further adds up to the appeal of this bonus feature is that on some occasions, gambling aficionados might get to enjoy bells and whistles the likes of stacked symbols or wilds that will not pop up during the base game. It goes without saying that the presence of these extras can further enhance your betting session, which is the reason why it is always a good idea to keep your eyes wide open for their availability.
Online Slots with Free Spins Retriggering
As it was already mentioned, some online slots provide players with the opportunity to retrigger the free spins they have unlocked. This retriggering is typically accomplished by lining up the same scatter or bonus symbols that have originally launched the free spins bonus round. Thus, players are rewarded with yet another round or bunch of free spins, which allows them to boost their earnings without risking any of their own funds.
Please note that with some slots available out there, it is possible to retrigger the extra spins more than once during a bonus round. However, the retriggering will not continue indefinitely because most software developers have put a limit on the maximum number of spins players can receive in a single bonus round.
More often than not, retriggering is restricted to five to ten times. Sometimes, the retriggering gets deactivated whenever the player has accumulated a given amount of winnings during the free spins round. Some of the most popular slot titles that offer the retriggering feature include Jack and the Beanstalk and Dracula, courtesy of leading software supplier NetEnt.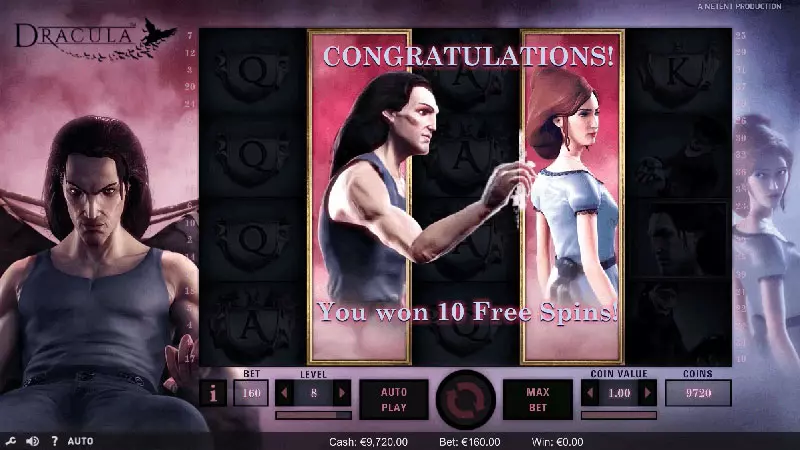 In Jack and the Beanstalks, players unlock a round of 10 free spins whenever three or more scatter symbols come up on the reels. If three or more scatters appear during the bonus round, players are rewarded with 5 additional spins.
With some games, the free spins rounds are not so easily retriggered. Take the Dracula slot, for example, where the round of 10 free spins is launched by two stacked wild symbols that need to appear only on the second and fourth reels. A stacked wild symbol must appear on the middle reel during the bonus round to retrigger more free spins.
Respins are a stand-alone bonus feature players can benefit from no matter if they have picked to bet on a classic or video slot, and thanks to which they can come by multiple wins after hitting the spin button just once. As a rule, it is activated when a specific number of icons have loaded or after a winning combo is fulfilled, no matter the icons it includes. Based on the slot you are playing, you might be offered the chance to spin multiple or just one of the reels, while the rest of the reels will be brought to a standstill. On some occasions, slot buffs might also be given the opportunity to pick the reel they would like to set in motion.
No matter the case, since some of the symbols will retain the position on which they have loaded, this will give players better chances of forming a winning combination. In most cases, the respins will go on until no more winning combos can be completed.
With some slots available out there, activating the respins feature will allow players to unlock a higher number of win lines. Naturally, when the respins end, the paylines will return to their ordinary set-up.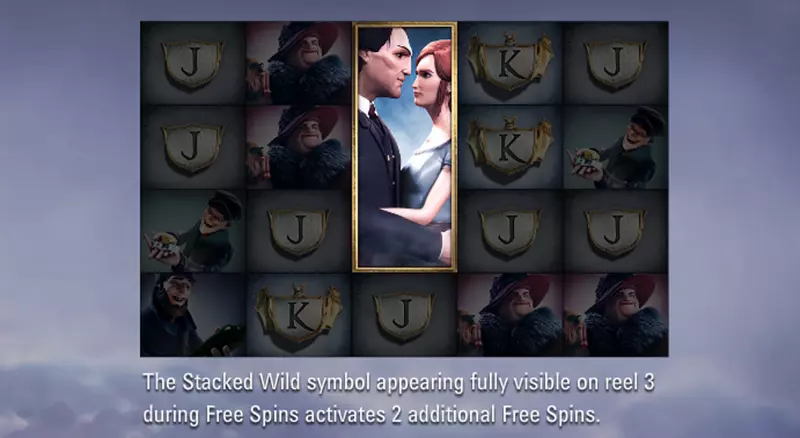 Online Slots with the Gamble Feature
Yet another feature that is present in a huge number of slots is the so-called gamble feature. This is not quite a bonus feature, but rather an optional gameplay feature, which can be activated whenever the player forms a winning combination on an active payline.
Once they score a winning combination, players can click on the Gamble button to activate this feature. This would trigger a mini game where players are required to guess correctly the colour or the suit of a playing card that is facing down.
Those who get the colour of the card right will have their winnings doubled. Sometimes, the Gamble feature might entail dice rolling where you should guess whether the throw will result in an even or an odd number coming up. On other occasions, the Gamble feature is based on the principle of coin tossing and players are expected to predict whether the toss will result in heads or tails.
It is worth mentioning that many slot fans prefer to skip on the Gamble feature because if they fail to make a correct guess, they will lose what they have initially won.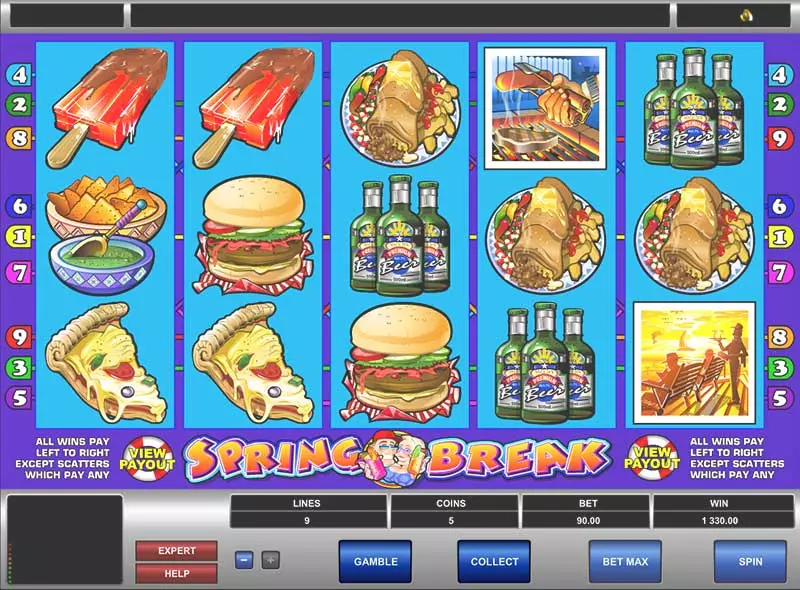 Other Special Features to Try for in Online Slots
While betting on slots, the ways in which players can see wins adding up are aplenty as the creators of gaming content want to ensure that players will gravitate towards their creations. The range of the special features slots are furnished with is much broader, and does not boil down exclusively to the above-mentioned ones.
In spite of the fact that these are not bonus rounds, but rather special features, gambling aficionados should certainly get better acquainted with their mechanics before they jump right into betting on slots.
Cascading Reels
Cascading reels are among the special features that have gained much traction recently because of their winning potential. What players should remember about this special feature is that it gets underway when a winning combination is formed. Whenever this occurs, winning lines will explode right away and disappear from the reels, so that they could clear the way for new symbols to show up, while players should hold their fingers crossed for extra wins to be awarded.
The same will repeat if the replacement symbols are included in a winning combination as well. In spite of the fact that this will go off for a limited number of spins, this special feature can spice up players' betting sessions and can aid them to get more rewards.
To get a better insight into the way in which cascading reels work, players should consider trying for size titles such as Gonzo's Quest, Esqueleto Explosivo, Pyramid Quest for Immortality, Cosmic Fortune, Golden Ticket, Pearls of India, or Big Bad Wolf.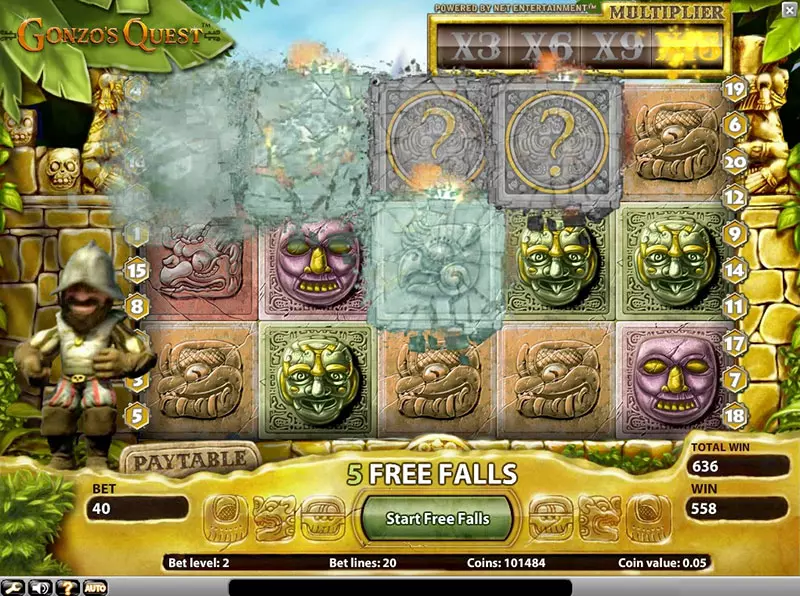 Rotating Reels
Rotating reels are one more special feature gambling aficionados can benefit from while betting on slots. Typically, this feature is incorporated into bonus rounds, and its appeal can be easily ascribed to the fact that it can be the key to more substantial wins.
This special feature works in a rather straightforward way as once players have scored a win and they have received the corresponding payout, they will notice that the display rotates, which can result in the formation of additional winning combinations.
In spite of the fact that this special feature is not a novelty, it is not present in such a broad number of slots. If you want to put it through its paces, however, you will have the chance to do so while playing Genesis Gaming's Gods of Giza and Booming Games' Galactic Speedway.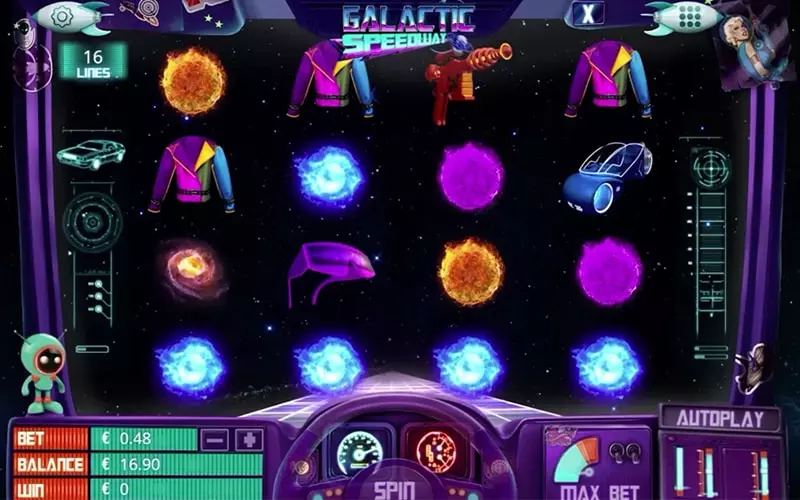 Tumbling Reels
If you have tried your hand in any of the slots that come from the gaming suite of IGT, you might have already seen how tumbling reels function. Each time a winning combination is formed on any of the active paylines, gambling enthusiasts will be granted the respective payoff, and after this happens, they will notice how winning icons will fade away from the reels. The icons that are above, however, will slide down, thus potentially forming additional winning combinations.
Slot mavens should take into consideration the fact that most of the time, this special feature will remain in play a predetermined number of times.