Many novices, who lack previous experience in spinning the reels, wrongfully assume playing the slots is all about hitting the Spin button or pulling the lever and waiting for the outcome of the spin. While slots are indeed quite simplified when it comes to gameplay, understanding their features and how they actually work is a key factor if players wish to collect greater profits.
One of the first things slot novices are recommended to look for when choosing an online slot to bet on is the number of paylines the chosen slot variant comes with. The number of paylines makes a great difference in how the slot is played and how much money playing it will cost you per spin. Read on to find more detailed information on what slot paylines are and how they work.
How Online Slots' Paylines Work
Back in the day, when slots were first introduced in the gambling industry, they used to feature only three reels and a single payline that usually was positioned across the centre of the reels.
It goes without saying that slots have come a long way since that time as players' choice is no longer limited to games in which the winning opportunities are so narrowed down and the icons that can pop up on the reels are limited exclusively to fruits or lucky sevens.
Thanks to the rapid advance in technologies in the past decades, this is no longer the case. Gambling software developers are now experimenting with the features of slots, adding more and more paylines to their creations. The unceasing interest of gambling enthusiasts is also to be blamed for the medley of slots as software developers go out of their way to satisfy the ever-increasing demand.
The profusion of slots casino enthusiasts are presented with is almost endless as the themes come from all walks of life, so are the bonus games. No two games are alike in terms of graphics, animations, or sound effects, meaning that players are most likely to find a title that measures up to their requirements whenever the mood takes them to bet on slots.
But let us get down to brass tacks, and shed some light on what slot paylines are all about.
The term "payline" refers to the lines on which payouts are awarded on the basis of winning combinations. In other words, the number of paylines incorporated into a given online slot corresponds to the number of ways in which gambling enthusiasts can score a win after they set the reels in motion. Therefore, the more paylines the slot features, the greater the chances of players to score a win will be. For the sake of simplicity, slots' paylines can be described simply as a line on which certain combinations of matching icons should pop up so that players could collect a payout.
The number of paylines incorporated into advanced online slots sometimes can exceed 100, but most titles usually feature between 20 and 25 lines.The paylines of modern slots are no longer only horizontal. They can also be vertical and diagonal or take on zigzagging or V shapes.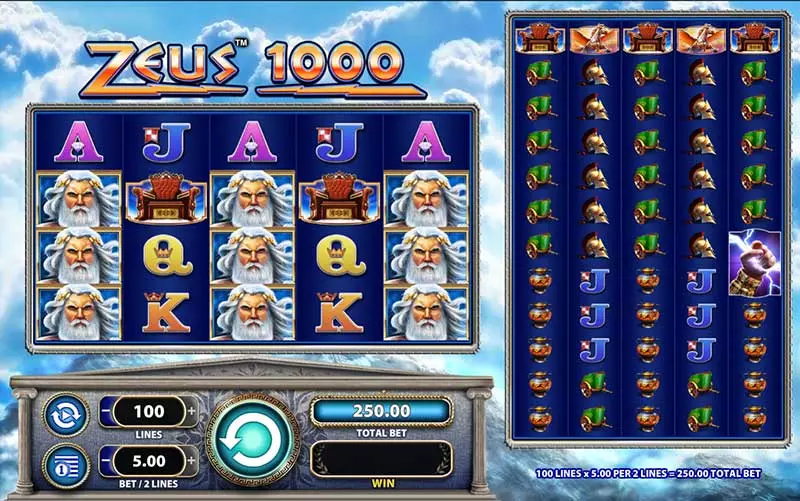 Players should be mindful of the fact that the number of symbols win lines can contain is not the same for all slots. When classic slots are concerned, most of the time, they come with a 3×3 reel grid and a single payline. What this means is that players will get a payout when three identical symbols appear on the single payline.
Still, this is not the case with the better part of the modern slots where extra reels and win lines are added to the mix. Prevailing are the slots that come with 5 reels and 4 rows. The number of win lines of such games differs noticeably across the different slots available out there, but most commonly, it can be anywhere between 20 and 40.
Getting familiar with the way in which paylines function is likely to be a breeze even for total rookies. As it often happens with most present-day slots, gambling enthusiasts are likely to see games in which payouts are awarded from the left to the right reel.
What this means is that gambling enthusiasts will be provided with a payout, given that identical symbols are connected between the first, second, third, and fourth reels. Therefore, even if matching characters have aligned on all other reels, but the first one, this will mean that they will be prevented from getting a payout.
Typically, casino enthusiasts are granted a payout, on condition that at least two characters are connected. Fortunately, the majority of the multi-payline slots give players the opportunity to complete winning combinations way easier, thanks to the availability of wild symbols.
What should be noted about multi-payline slots is that they might not necessarily outdo their classic cousins when it comes to their winning potential or the gameplay they tend to offer. Still, as far as bonus features are concerned, slots with multiple paylines are usually equipped with more thrilling and rewarding bonus features, which comes to explain why they tend to turn heads more.
Slots with Adjustable Paylines
The way in which paylines are styled around has changed dramatically as presently, slot games can feature either adjustable or fixed win lines. Many of the most popular slot titles feature adjustable paylines, meaning that players are required to adjust the size of their coin value, select how many coins they wish to wager per active line, and then choose the paylines they want to activate. Thus, if you have adjusted your coin value to £0.01 and intend to bet one coin per line on 25 active paylines, the bet per spin will cost you the sum of £0.25.
The increased number of paylines greatly improves players' chances of landing a winning combination. It is possible to hit winning combinations on several lines during the same spin, and if this happens, you will be paid out accordingly. Players can easily check the available paylines with their respective payouts and how they appear on the reels by opening their preferred online slot's paytable where such information is readily available. The paytable also includes information on the lowest and the highest-paying symbols in the game.
However, if you land a winning combination on a payline that you have chosen to deactivate, you will fail to collect a payout. It is important to mention that, in most cases, the paylines on online slots pay for winning combinations that form from left to right. Nevertheless, software developers have introduced more advanced slot titles where winning combinations will pay out in both directions, from left to right and from right to left.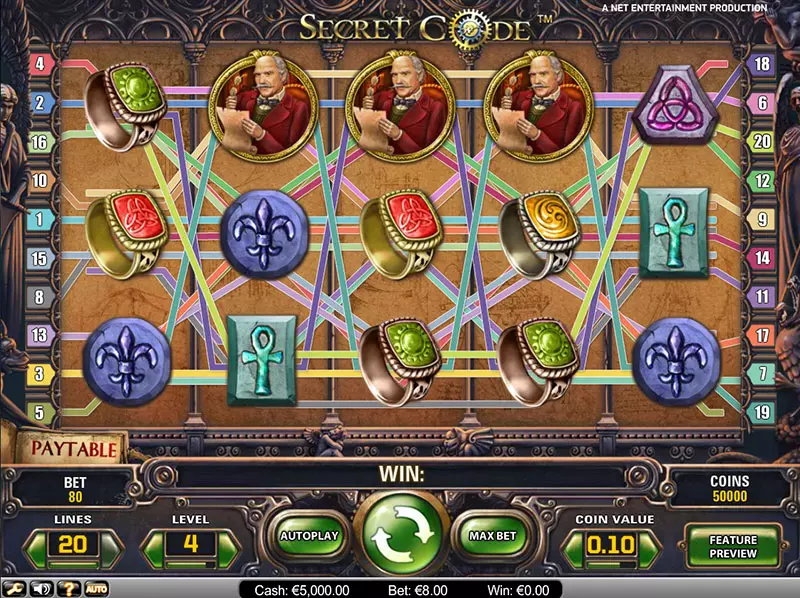 As is the case with most slots that have adjustable win lines, gambling enthusiasts are most likely to be presented with a total of three buttons to select from while making up their minds on the number of paylines they would like to lay their wagers on.
Occasionally, there will be a button that will allow virtual players to bet on just one of the win lines. This is the most straightforward of all available options, and going for it is most likely to mean that you will be awarded a payoff, only if identical symbols land on the payline that goes through the middle row.
One more option players are most likely to be presented with while reveling in a slot with modifiable paylines is the bet max. Obviously, hitting this button will mean that all paylines will count during the next game round.
It is not unusual to stumble upon slots in which the paylines are numbered. Typically, gambling enthusiasts will be given the opportunity to activate or switch off the paylines they prefer simply by clicking on the numbers that stand on both sides of the reel grid. It is essential to remember that the amount you will need to put on a stake will grow as more win lines are put into gear.
Online Slots with Fixed Paylines
Some slots make it impossible for players to adjust the number of active paylines they wish to bet on, and they are said to have "fixed" paylines. As the term itself suggests, all available paylines are automatically activated, and players would have no other option but to play them all. It is possible to adjust only the coin value and the number of coins you wish to bet per line.
At first glance, slots with fixed paylines appear to work to the disadvantage of players, but this is not necessarily so. Such online slots typically feature bonus games and rounds of free spins in order to compensate for players being forced to bet on all paylines.
With such slots, players are likely to encounter lucrative features like stacked and expanding wild symbols that can further boost their profits. Please note that on some occasions, players should bet more than the minimum stake amount in order to unlock the bonus games and rounds of free spins on slots with fixed paylines. Because of this, such slots are unsuitable for some players, especially those, who have more modest bankrolls at their disposal.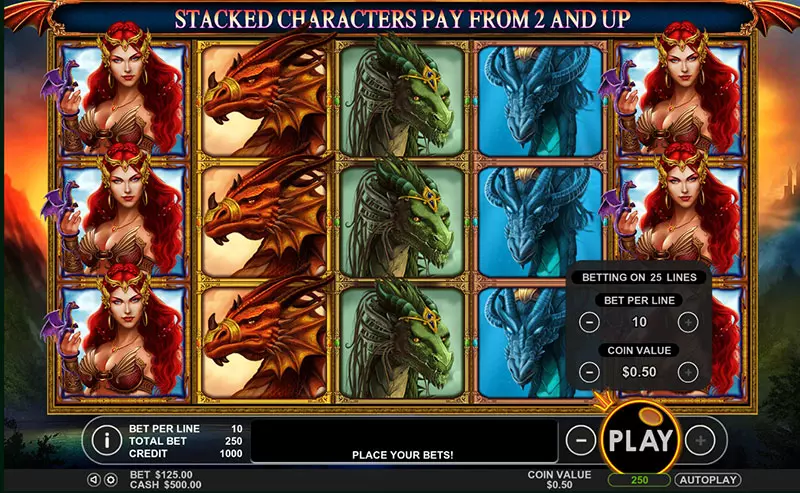 Online Slots with Win Both Ways Format
Online slots with paylines that pay both ways are extremely popular among players because they provide them with twice as many ways to score a win in comparison with slots in which payouts are awarded from the leftmost to the rightmost reel.
There are hardly any deviations when it comes to gameplay and players are not expected to do anything differently in order to benefit from the win-both-ways feature.
As it was already mentioned, a huge part of the online slots feature a specific number of paylines that pay out whenever a winning combination is formed from left to right on the reels. Players are often frustrated whenever they fail to collect a payout simply because they have landed a winning combination where symbols are matching from right to left.
Win-both-ways slots aim at eliminating this drawback. On such slots, winning combinations are generated in both directions, from right to left and left to right. On some online slots, the win-both-ways feature is active only during the rounds of free spins, while the winning combinations in the base game pay out only when the identical symbols match on the paylines from left to right. Typically, the payouts remain the same regardless of the direction in which the winning symbols match. Please note that in the majority of the cases, gambling enthusiasts will score a win, provided that at least two identical icons have appeared on one of the paylines.
Please note that the lines on win-both-ways slots are not actually mirrored when you land a winning combination from right to left. The only condition is for the winning symbols to appear in consecutive order.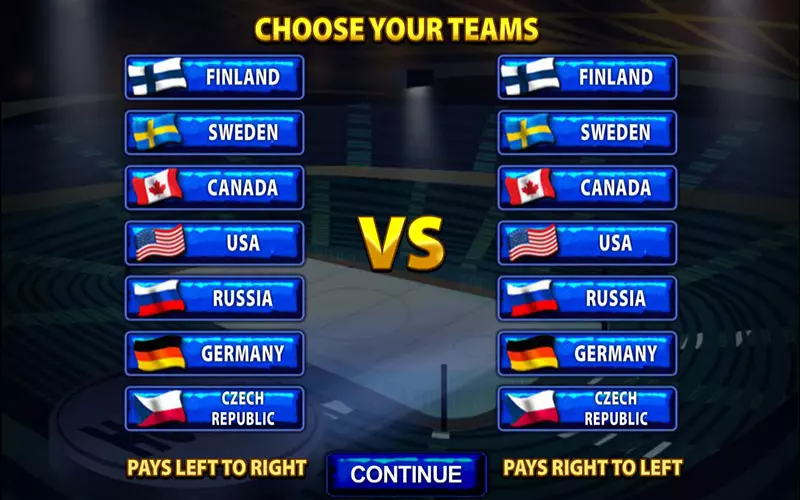 Such online slots are among the most sought-after titles because obviously, they provide players with a greater number of winning opportunities and save them the frustration that results from near misses on regular, "one-way" slots.
However, players should bear in mind that the odds of win-both-ways slots are often adjusted to compensate for the introduction of this lucrative feature. Players might notice that winning combinations come up more infrequently on such games or are frequent, but offer smaller payouts. In some cases, if a wild symbol lands towards the middle of the line, players are awarded only the largest of two prizes which partially diminishes the value of the win-both-ways feature.
If you are about to get down to betting on a slot that provides payouts in both directions, you should be aware that occasionally, such games do not allow players to adjust the number of the win lines to bet on as instead, all lines will be automatically switched on.
Some of the most well-known multi-payline slots that award payouts in both directions are Siberian Storm, The Catfather, and Starburst, among others.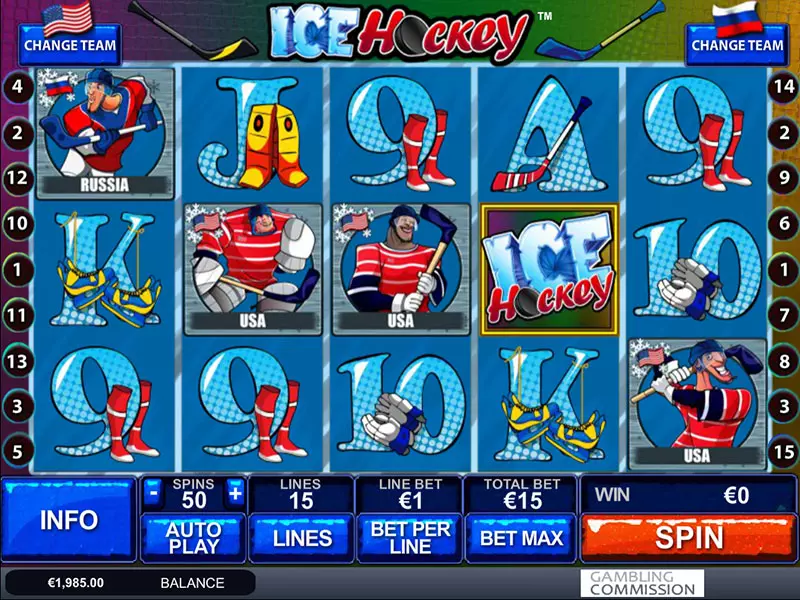 Cluster Pay Slots
While being on the lookout for a multi-payline slot that ticks all your boxes, you might also come across games in which the so-called cluster-pay feature is available. This may well happen while exploring the titles that come from the gaming library of NetEnt, and what is specific about them is that they are devoid of reels and payouts are awarded when matching symbols form a cluster.
The very first slot in which this switch-up in the way in which traditional paylines function was made available to gambling enthusiasts was Aloha!, which is a Hawaii-inspired video slot.
While playing this game, gambling enthusiasts will get a payout whenever they see a cluster that consists of at least nine matching symbols. With this slot, an icon will be included in a cluster, on condition that the same symbol lies vertically or horizontally to it.
Other slots that provide payouts in this way include Emoji Planet, Lost Relics, The Legend of Shangri La, and Twin Spin Deluxe.
All Ways to Win Online Slots
Leading software developers like Microgaming have introduced the so-called all-ways-to-win games in which the concept of paylines is eliminated altogether. There is still a specific number of winning combinations that pay out, but there are no paylines as such.
In such games, all symbols from the most lucrative to the lowest-paying ones assume the role of scatter symbols. Players collect a payout each time they hit a winning combination from left to right, regardless of the line the winning symbols form on the reels. A payout is awarded as long as the player has landed winning symbols on adjacent reels.
Popular slot titles that fall within this category include Battlestar Galactica, The Dark Knight Rises, Thunderstruck II, Terminator 2 and Game of Thrones.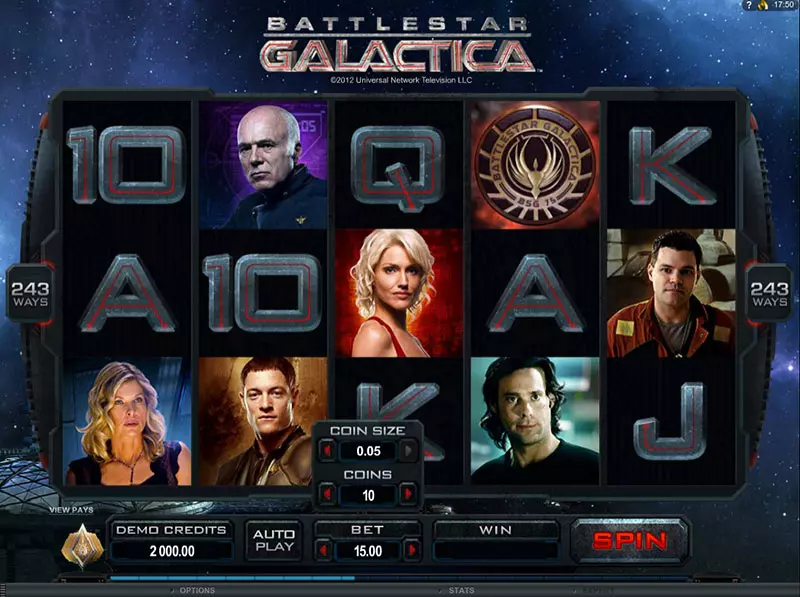 243 Ways to Win Slots
During the past few years, software providers have fiddled with nearly all aspects of slots, including the way in which payouts are awarded. This resulted in the introduction of slots in which winning is possible in 243 different ways.
Basically, games that offer this format of providing prizes work in the same manner as the rest of the slots available out there, with the most obvious difference being that the option to switch the reels on and off is unavailable. Another important thing players should be aware of is that they will be offered a payout, no matter where on the screen matching characters have appeared.
Such slots are easily among the fan-favourites, and their popularity can be ascribed to the fact that there are so many ways in which gambling enthusiasts can collect a payout. An important detail that should not be overlooked about slots of this breed is that occasionally, they have low variance. What this means is that avid casino fans should expect to get a handful of bigger wins and a greater number of humble, yet frequent awards.
Yet, keep in mind that playing slots in which wins can be scored in 243 different ways is not the key to bagging massive payouts as many players wrongfully consider.
Presently, this is one of the most common win formats, and what should be noted about it is that there will be three symbol positions on each of the five reels such slots feature (3x3x3x3x3).
Some of the most well-liked slots that offer this format include Immortal Romance, Reels Gems, Medusa II, and Twin Spins, among others.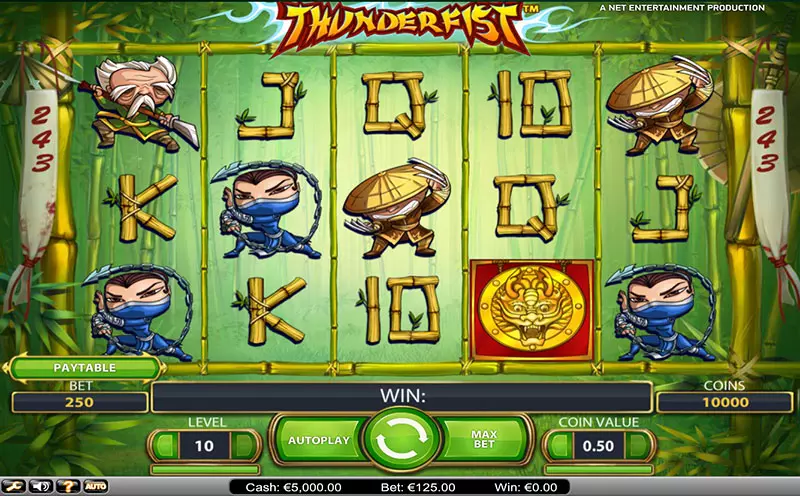 720 Ways to Win Slots
It turns out that the popularity of such slots did not take off, which is the reason why players will not stumble upon so many games that offer this win format. What is specific about slots of this kind is that the number of icons that can pop up on the reels is not the same, which was the case with the above-mentioned win formats.
With such slots, the first and the last reels will feature 3 icons each, while the second and fourth ones will feature 4 icons each. The middle real, on the other hand, will be furnished with 5 icons.
Occasionally, such slots provide payoffs in both directions, and players will be paid out, no matter the position on which identical icons have popped up, provided that appear on adjacent reels. One of the most prominent providers of slots of this type is IGT.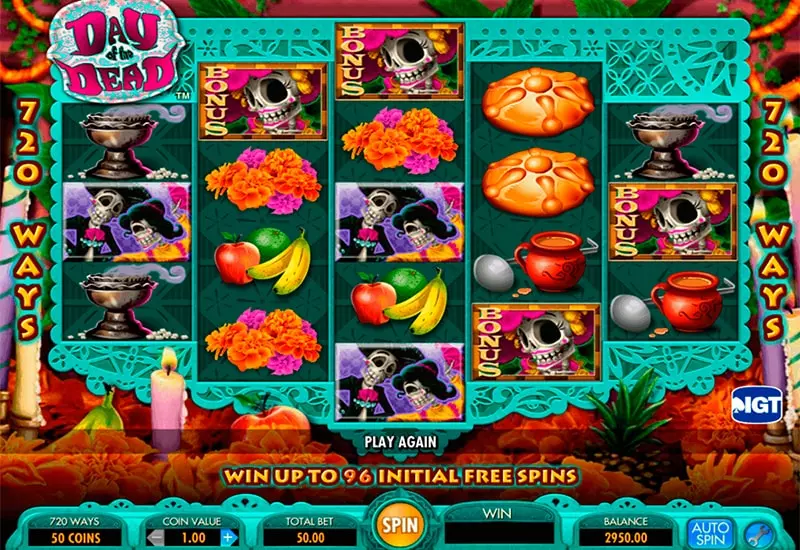 1,024 Ways to Win Slots
If you are looking to have a stab at slots that award prizes in 1,024 different ways, the best thing you can do is to check out the games supplied by Yggdrasil, IGT, or Microgaming, among others.
The fact that the slot you have chosen offers payouts in 1,024 different ways means that there will be a total of four icon positions on all five reels (4x4x4x4x4).
One of the distinctive traits of these games is that typically, payouts are awarded from the leftmost to the rightmost reel. In addition to this, players will hit a prize, on condition that they see three or more symbols of the same kind in a row.
The massive winning potential of such slots is undoubtedly one of the greatest contributors to the popularity of slots of this breed. If you find such games appealing, you might be eager to try your hand in titles such as Gorilla Kingdom, Lion Blitz, Lost Temple, Battle Heroes, and Lucky Kiwi, among others.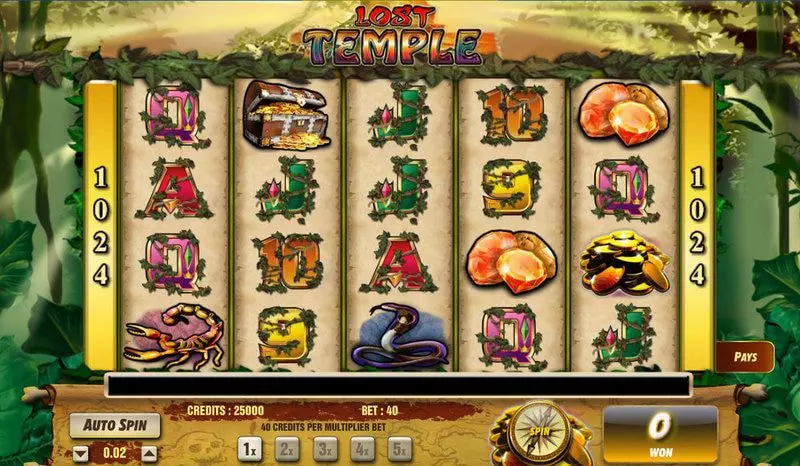 3,125 Ways to Win Slots
Slots that offer payouts in 3,125 have also started to gain momentum among players, and this is to be expected, given the mind-boggling number of ways in which a win can be scored. What is specific about such slots is that they are equipped with 6 reels, each of which contains 5 icons.
Interestingly enough, the software provider that first set its sights on the creation of such slots was Microgaming. Its Dolphin Coast is likely to blow your mind with the staggering prizes it offers, free spins rounds, and multipliers you can benefit from.
NetEnt has also focused on the creation of such slots, with Reel Rush being one of the fan-favourite titles. Yet, one of the peculiarities of this slot is that the 3,125 ways-to-win format is only available once gambling enthusiasts activate the free spins feature. The same can occur also thanks to the avalanche feature, which makes symbols explode.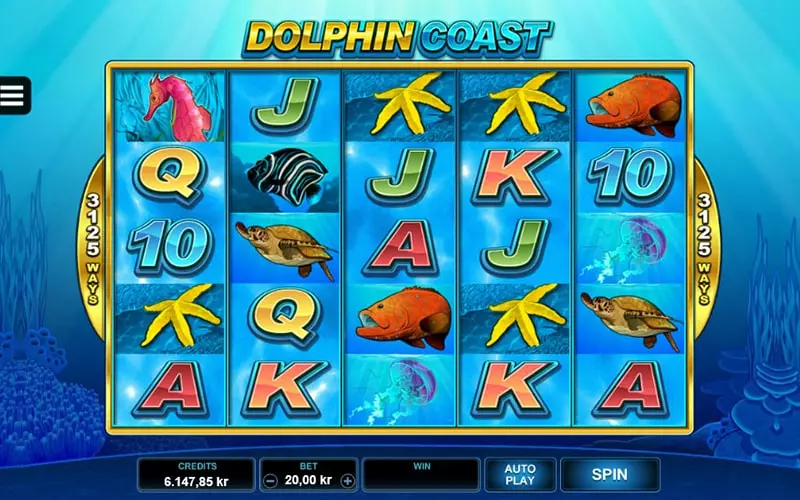 Megaways Slots
Ranking among the creators of casino content with an enviable track record, Big Time Gaming is predominantly known for its Megaways slots. What makes these games stand out from the crowd is that the number of the icons each of the reels contains can differ, which is attainable, thanks to the random reel modifier. The introduction of this technology can be easily described as a breakthrough because it made it possible for players to enjoy games in which they can land a win in up to 100,000 ways.
Each reel of these slots can contain between 2 and 7 icons, and winning combinations can appear from the leftmost to the rightmost reel. The least number of identical symbols players will need to get so as to receive a prize is three.
The mind-blowing ways in which gambling enthusiasts can score a win are not the only reason why Megaways slots are so well-liked. Their in-game features such as unlimited multipliers, cascading reels, bonus buy, and mystery symbols are unlikely to go unnoticed by players as well.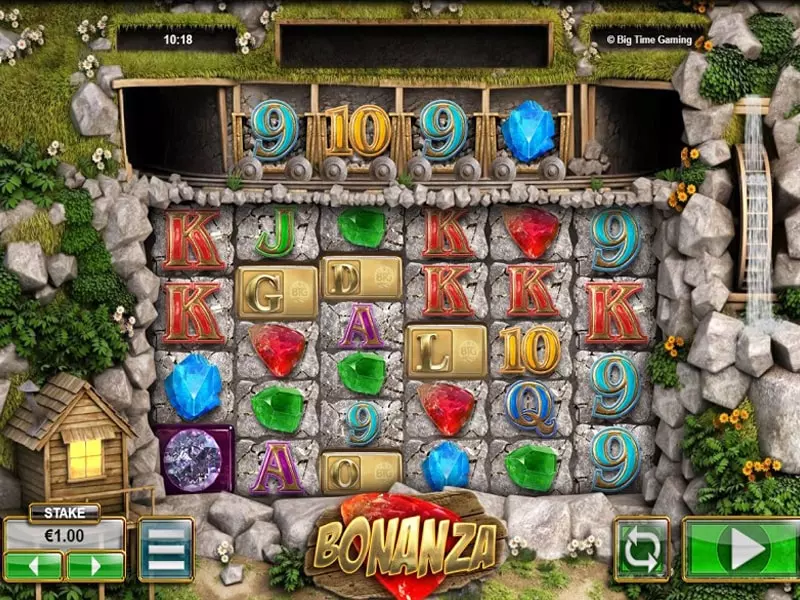 Choosing the Number of Paylines to Play
Players are recommended to carefully select the number of paylines they play as this can have a major impact on their bankroll and the profits they might potentially generate. It is important to remember that each payline on a given slot can be considered as a separate bet, meaning that each active line will cost players one more coin of their preferred value.
Prior to placing a bet, players are recommended to check the slot's paytable in order to see which are the highest-paying symbols in the game and what number of icons is needed in order to get a payout.
If entertainment is what you are after and you have a smaller bankroll at your disposal, you can activate only some of the paylines as thus, you will extend the time you will spend betting on the game. However, playing only one or two lines significantly decreases your chances of landing a winning combination on the reels.
Nevertheless, if you have a modest bankroll to play with, you are recommended to abstain from betting multiple coins of higher value on all paylines available, especially if the latter exceed 25 in number.
Playing the maximum number of paylines is likely to result in you depleting your bankroll at a more rapid pace. If you play 25 lines and bet £1.00 per payline, each spin of the reels will cost you £25.00. Provided that you have set aside £100 for this betting session, you might end up wasting your entire bankroll in four spins only. Bear in mind that losing on four consecutive spins is not an unlikely occurrence when playing slots, especially those with higher volatility.
Still, we do not want to talk you out of betting on all win lines or optioning for the maximum bet amount. Players are advised to activate all paylines and wager the multiple coins per line only if they are comfortable with losing the respective sum per spin or if they have a more substantial bankroll.
It is important to note that players are recommended to place the maximum bets whenever they are playing progressive slots as this will render them eligible for winning the colossal prize. If you are not firmly bent on collecting the life-changing prize, you better stick to smaller bets. You can either reduce the coin value and the number of coins you bet per line or you can choose to activate fewer paylines. At the end of the day, it all depends on the size of your bankroll and your goal when playing the slots online.