Slots are immensely popular among online casino players, so it is hardly surprising that they constitute a substantial part of the gaming collections of the lion's share of the established web-based casino operators. What contributes to their success among players is their very simplicity, and above all, the amusement they provoke. Practically anyone can learn the rules, play and potentially end their betting session by winning a hefty prize.
Most of the time, online casino operators offer an impressive range of slot titles and variations. Each game has its distinctive features, theme and story, so often new players are overwhelmed by the sheer scope of the options they are provided with. The vivid graphics, engaging animations, and great sound effects further contribute to the entertainment value of slots.
Because of the sheer profusion of options to pick and choose from, gambling enthusiasts are often hard put to determine which title is cut out for them. Fortunately, we have compiled a list of the criteria slots should meet in order to make sure that you will get the most out of your betting session.
Criteria to Consider when Choosing Online Slots
As there are literally thousands of online slots to choose from, novices who have never played before are often confused and experience difficulties in deciding which games to place their bets on.
There is one very important thing to take into consideration before you start playing slots for real money. The easier a given game is to play, the worse odds it typically offers. This applies in full force to slots as well. Below, you will find a few criteria to consider prior to joining the fun online slots can offer. If you stick to these criteria and choose the slots you play wisely, you will be able to maximise your profits.
Volatility and Payout Percentages
With thousands of options to choose from, players should remember that not all slots are created equal. When choosing an online slot to play for real money, the first thing you need to check is the game's Return to Player percentage or RTP. The RTP denotes the long-term expected payout percentages from all bets made on a given casino game, be it a slot, a blackjack, or a roulette variation.
For example, if a given slot is said to have a theoretical RTP of 95%, this would mean that players can expect a return of £950 in profits from every £1,000 they have wagered. Knowing its RTP is crucial when you select a slot. Needless to say, it would be better if you pick a slot with a house edge of 3% or 4% as compared to games with a 10% built-in house advantage.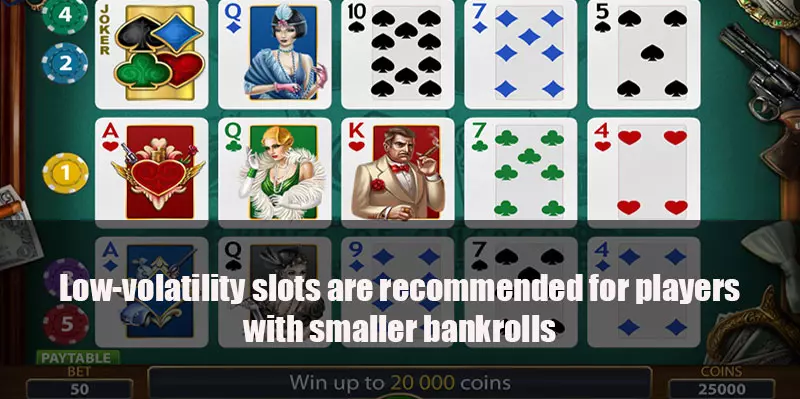 It is vital to remember that even if the RTP of the slot is rather high, this does not necessarily mean that you will manage to get a profit. In essence, while betting on such games, players will not be so likely to end up moneyless.
Volatility is another term new players should become well acquainted with. Volatility (also known as variance) reflects how often and how much players can expect to win during any given betting session. High-volatility slots are the ones that offer more substantial payouts that occur less frequently. In comparison, with low-volatility slots, players hit the winning combinations more frequently, yet the payouts are much smaller.
Which of the two types you will choose, depends solely on your bankroll size. Playing high-volatility slots requires patience and is suitable for players with bigger bankrolls who are content with not seeing lots of action. If you have sufficient funds, eventually you will hit the lucrative combination that will replenish your bankroll. Low-volatility slots are recommended for players with smaller bankrollswho enjoy more action and are satisfied with collecting more frequent, though smaller payouts.
The only way to determine the volatility of a given slot is by giving it a try. Fortunately, you are not required to always play for real money as most online slots are available in Fun or Practice mode. You can play a game free of charge to test it and decide whether it suits you or not.
Number of Paylines
Another important criterion to consider when choosing a slot is the number of paylines it features. Paylines are among the most fundamental features of online video slots. Their number determines the number of winning combinations on a given slot. Many experienced players advise novices to look for slots with multiple paylines.
There are slots with fixed paylines, which means players are required to bet on every single payline available. Then again, there are slot variations which allow players to make adjustments and decide which lines they wish to activate and play on. Each line counts as a separate bet, which means that if you have selected a slot with 25 paylines and your coin value is £0.10, each spin of the reel will cost you the sum of £2.50.
How you play the paylines is also important. Players can potentially collect a payout only on lines that are active. If you activate only 10 out of the 25 paylines and the winning combination falls on a line that is deactivated, you will not turn a profit. Generally, it is recommended to play all paylines on every spin, even if that means playing with a smaller coin value. If you fail to do so, you might end up missing on a hefty prize.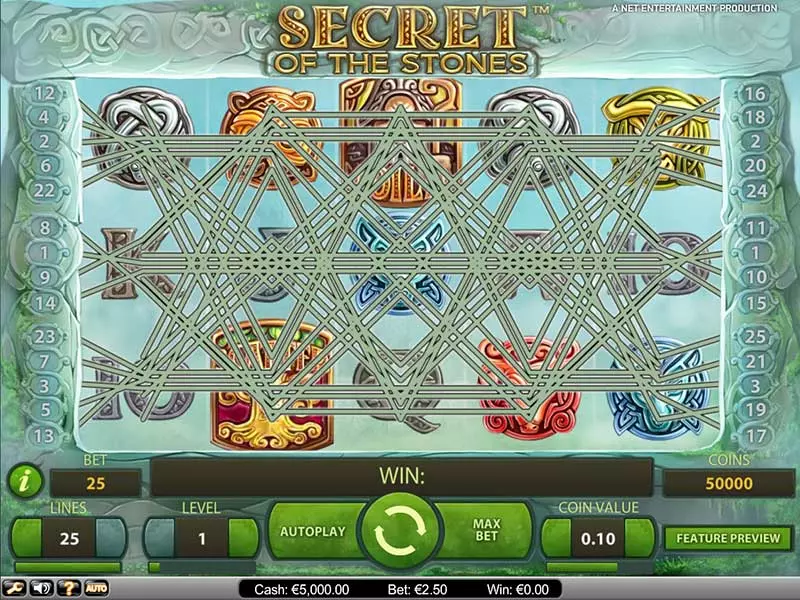 Progressive Jackpots
Many slot fans prefer to play slots that have a huge jackpot attached to them. The jackpot increases incrementally, which means that a small portion of all wagers goes towards the pot. Naturally, this causes the jackpots to skyrocket to millions of pounds on many occasions.
However, players are required to bet the maximum amount allowed on the progressive slot in order to become eligible for the massive prize. Also, progressive slots often offer fewer and smaller regular wins to balance out the possibility of someone hitting the jackpot. That is why it is advisable to play the progressives whenever the pot has escalated to a life-changing amount of money. You can keep an eye on the jackpot metres of all progressive slots to see how big the prizes are at any given moment.
Also, we recommend players to opt for progressive slots that have low to medium volatility. Popular progressive slots that fall within this category include Thunderstruck II by Microgaming (96.65% RTP), Iron Man 2 with 25 paylines by Playtech (95.98% RTP), and Mega Fortune by NetEnt (96.60% RTP).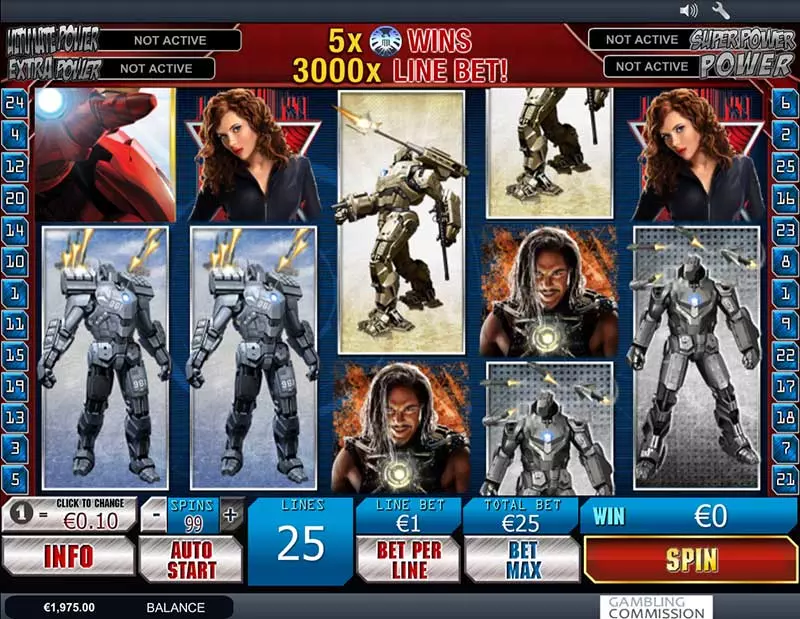 Free Spins and Bonuses
One of the biggest advantages of playing online results from the fact that web-based casino operators offer an abundance of bonuses and promotional offers to both new and existing players. Many reputable gambling operators offer a given number of Free Spins on selected video slots on a regular basis. This provides inexperienced players with the opportunity to potentially generate profits without risking any of their funds. So, it is always a good idea to keep track of the Free Spins offers available and claim the bonus rounds on slots that are eligible for this offer.
In most cases, newly-registered players are greeted with Welcome Bonuses upon their first deposit at online casinos. For example, if you deposit £100 and claim a 100% Welcome Bonus, you will be granted the additional sum of £100 to play with free of charge. This is yet another way to enjoy some quality time playing the hottest slots on offer without risking your own money.
Oftentimes, existing customers are rewarded for their loyalty with Reload Bonuses each time they fund their accounts using a specific payment solution. In most cases, the percentage of such bonuses varies between 5% and 15% of the deposited sum, depending on the payment method used.
However, before you claim your Free Spins on a given slot or opt for a specific bonus, it is strongly recommended to read the online casino's terms and conditions page. Usually, such promotional offers have wagering requirements attached to them, which should be met before players attempt to withdraw the winnings they have accrued with the bonus credits.
Another way to boost your bankroll and play the slots without risking your funds is by taking advantage of the so-called Comp Points. Each real-money wager you make on the slots earns you a specific number of Comp Points. The points can be exchanged for more bonus credits or even for cash on some occasions.
Special Features
Many advanced video slots boast a number of special features that can render players' betting sessions even more lucrative. These special features are typically listed in the paytable, so make sure you always check them before you make a bet on any given slot.
Many online slots contain bonus symbols the appearance of which can trigger mini in-games that vary greatly from one title to another. Some bonus games require players to choose from different options in order to win additional prizes. Others, like Mega Fortune, for example, give players the chance to pocket a bigger prize by spinning a wheel.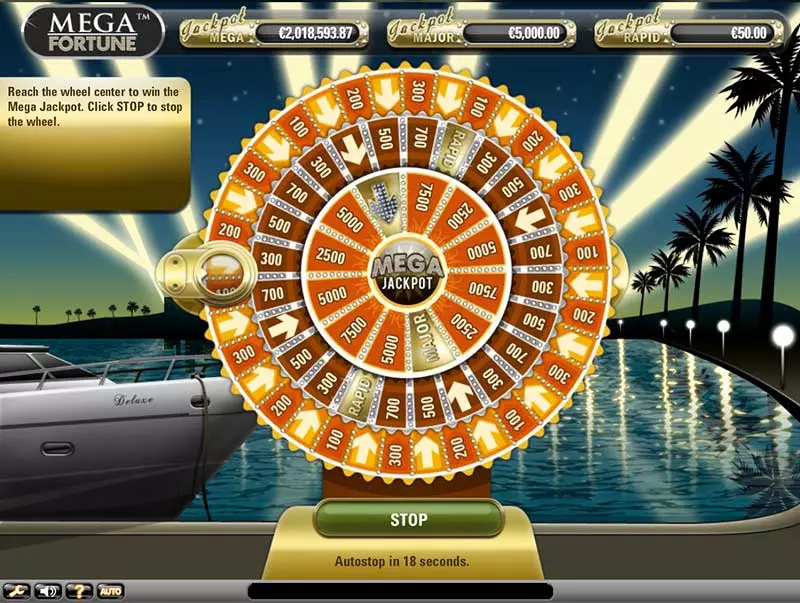 Players should also check out if the slot they have picked is equipped with special symbols like the scatter one. Usually, whenever three or more scatter symbols appear on the reels after a spin, they trigger a round of free spins. The latter multiply the payouts on winning combinations one to five times. If two or more scatter symbols appear during a round of free spins, another multiplier or round of bonus spins is triggered. Yet, it is important to note that this might not always be the case with all modern slots.
The wild symbol also enjoys tremendous popularity among slot fans as they improve their chances of winning. These symbols function the same way wild cards in card games do. In other words, wild symbols act as substitutes for missing symbols that players need in order to complete a winning combination on the reels. There are all kinds of wild symbols, including expanding/spreading, stacked, sticky, and shifting wilds. Each one of these can boost players' profits as they make the completion of winning combinations much easier.
Slots with multipliers are exceedingly popular among fans of this game as well. Such symbols have the potential to multiply players' profits by a specific amount. Multipliers can range between 2x and 1,000x your winnings, but it all depends on the slot you have chosen. Some multipliers are unlocked by scatter symbols while others function only as an inseparable part of a given bonus game.
Software Developers
Though less important than the aforementioned criteria, the visual appeal of the games should not be underestimated. It is recommendable to opt for slots that have been developed by leading gambling software suppliers the likes of NetEnt, Microgaming, IGT, Playtech, and Betsoft, to mention just a few of the most popular names in the industry.
Such slots not only boast a variety of handy features, but impress when it comes to design. The visuals are typically exceptionally vivid and life-like, while the great sound effects and sleek animations will hold your attention for a long time, rendering your gaming session even more entertaining. Often, when a winning combination is spun, the symbols on the screen come to life as they are artfully animated.
Some software suppliers cater to the needs and preferences of players by offering slots that are inspired by popular movies, TV, and comic series. These slots are not only impressive in terms of graphics and sound effects, but boast more complex storylines. An example would be Microgaming's Battlestar Galactica slot where achievements enable players to move through three different ranks, namely civilian, colonel, and admiral. Another example is NetEnt's Aliens slot, based on the popular blockbuster where players can advance through three levels – the Search, the Encounter, and the Hive.
Last but not least, online gambling operators that rely on the software developed by leading suppliers like the ones mentioned above are often highly regarded for their reliability, fairness to players, and transparency. So, always make sure you check whether a given casino is licensed and which software suppliers have developed the slots on its portfolio.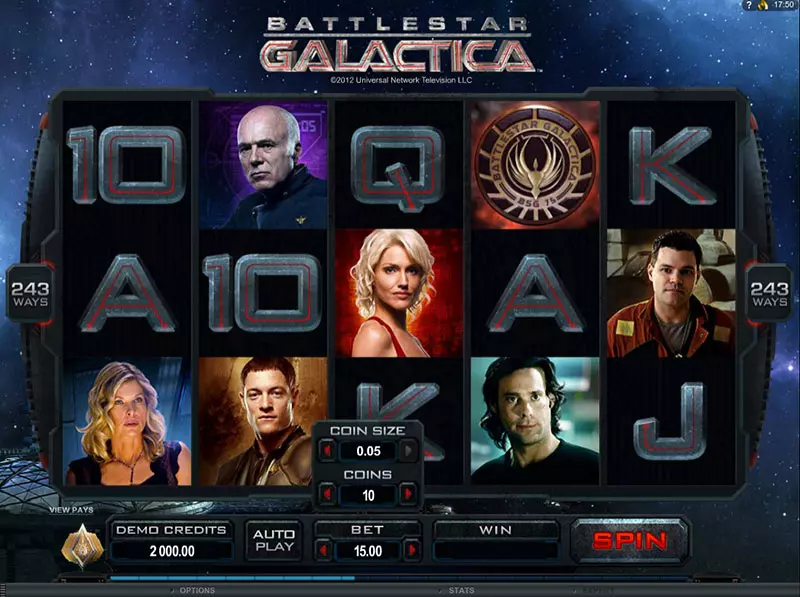 Optimising Your Winnings while Playing Slots Online
It is unlikely to come as a surprise that slots have grown to become one of the most played casino games not only in land-based casinos, but online as well. The demand for such games is so staggering that slots have slowly started to push table and card classics in the background.
Something important many gambling aficionados fail to consider when they get down to betting on slots is that no strategy, knowledge, or skills can help them influence the outcome of the games. This is the case simply because a Random Number Generator dictates what combination of symbols to land on the reels when they stop spinning.
As long as the mood takes you to bet on slots, you should also remember that the odds of the game are set in such a way so as to ensure that the house will invariably hold the upper hand. As we explained already, casinos gain their advantage in slots just like with the rest of the casino games as they simply pay players at rates that are lower than true odds.
Unlike other casino games in which skills and knowledge play a crucial role in terms of winning and losing, this is not the case with slots as nothing can be done in order to increase the likelihood of getting a payout. As likely as not, this might lead gambling aficionados to the question of how to win when wagering on slots.
No matter if you are a more daring or a risk-averse slot lover, it is only natural that you want to get the full benefit out of your betting session. In spite of what we already said, players need to know that some of the choices they will make while wagering on slots can help them get the best out of their slots betting session.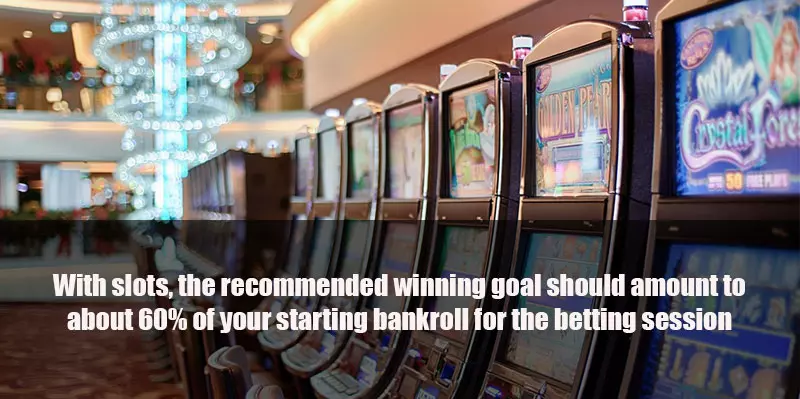 Opt for Higher Denomination Slots
While searching for a slot to bet on, gambling enthusiasts are recommended to pay special attention to the games that boast higher denominations. The reason why avid casino fans should not shy away from playing slots that boast higher denominations is that their payback percentages are in the upper end of the spectrum. This also translates into a smaller house edge, which comes to explain why such games are among the fan-favourites.
As it can be expected, penny slots are the ones that pay out the least, while dollar slots are the ones that boast the highest RTP. That being said, gambling enthusiasts should not be left under the impression that they should invariably stick to dollar slots as instead, while picking a slot, they should not overlook their own preferences for such games. Of course, the entertainment value of the slot is also among the deciding factors.
Although slots with higher denominations have higher payback percentages, avid casino fans should not let it slide that the amounts they will be required to put on the line will be greater. For that reason, this approach is only recommended if the bankroll of players allows them to stick to it.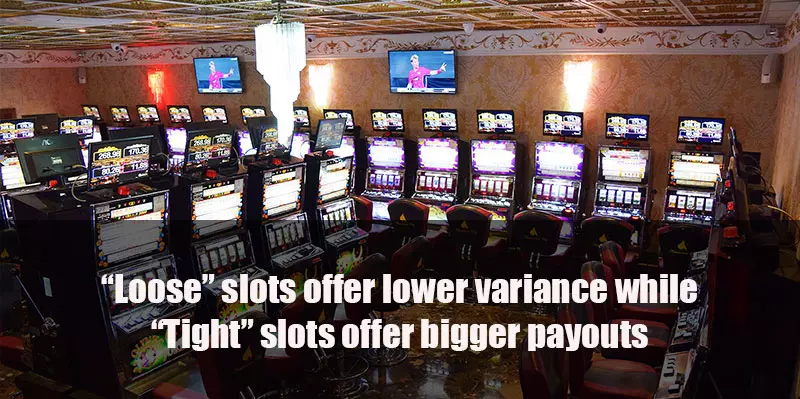 Play the Maximum Bet while Wagering on Progressive Slots
The popularity of progressive slots can be easily justified as such games have brought windfalls to many lucky players. Perhaps, you might already know that while betting on such games, a particular slice of the amount you will put on a stake will be added to the steadily growing jackpot.
Furthermore, there are many slots that offer multi-tier jackpots, which means that players will be given the opportunity to try to bag one of the pots that in most cases are a total three or four.
As it was mentioned already, in order to have the full confidence that they will qualify for the biggest prize, gambling aficionados will be required to put on a stake the maximum number of coins before they set the reels in motion.
Perhaps, you might expect that if you fail to comply with this requirement and the combination needed for winning the jackpot lands, the prize you will be granted will shrink dramatically.
That being said, there are also slots that are tied with a progressive jackpot, but placing the maximum bet allowed is not a necessary requirement in order to qualify for the top prize. In other cases, slot mavens will be prompted to place an additional stake so as to take their chances to collect the jackpot.
What should be taken into account about slots of this type is that occasionally, such games fail to provide frequent payouts. So, if you are not comfortable with the idea to make such substantial wagers, it might be a better idea to settle for a lower-paying slot or such that does not offer a progressive jackpot.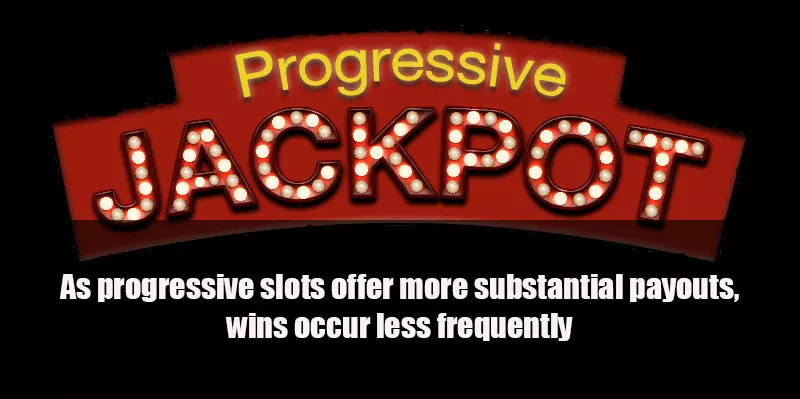 Bet Within Your Budget
If you are looking to get the most out of your slots betting session, one of the best ways to attain this goal is always to keep your stakes within the budget you have initially drawn up. This does not only involve lowering your wagers after a few of your stakes were wrapped up as losing ones but also to give up on your betting session when you reach or win or loss limit.
Before they get their betting session underway, gambling enthusiasts should be prepared that in the majority of the cases, betting on slots is an undertaking that will eat up some of their funds.
One of the best things gambling enthusiasts can do so as to get the full benefit out of their slots betting session is to know their limits and place their bets on games that befit their bankroll.
In order to figure out what amount you should put aside for your betting session, you should make sure that the amount suffices to place 250 wagers within 3 hours.
In essence, gambling enthusiasts need to learn how to adjust their wagers depending on the circumstances as if they have started their betting session with a bankroll of £200, for example, and have already gambled away £100 of them, it might be a good idea to switch to penny slots.
It is vital to remember that slots are not like some of the other casino games available out there in which placing multiple bets or making use of the shifting odds is attainable. With slots, players' chances of winning will invariably be the same on every spin of the reels, and implementing a betting system will be fruitless.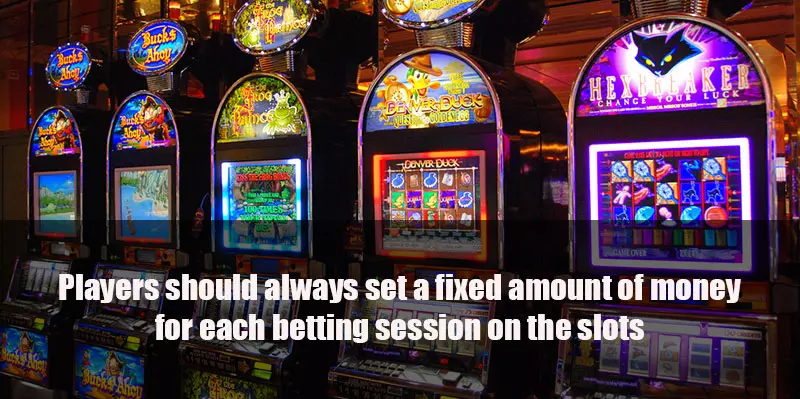 Take One Step At a Time
As likely as not, one of the pieces of advice most total novices in gambling tend to overlook is to start their slots betting session slowly but surely. It turns out that the better part of the casino enthusiasts erroneously consider that wins will come straight away.
Many players are apt to place rather humble stakes at the beginning of their betting session and gradually increase the staked amount in the hope that they will bet big when they manage to score a win.
As was mentioned already, the likelihood of collecting a payout will be invariably the same, no matter if you have just started your betting session or you have already spent some time betting. Contrary to what some players consider, changing your bet amount will have no impact on the payback percentage of the slot. In other words, the prime to pump approach remains futile when applied to slots.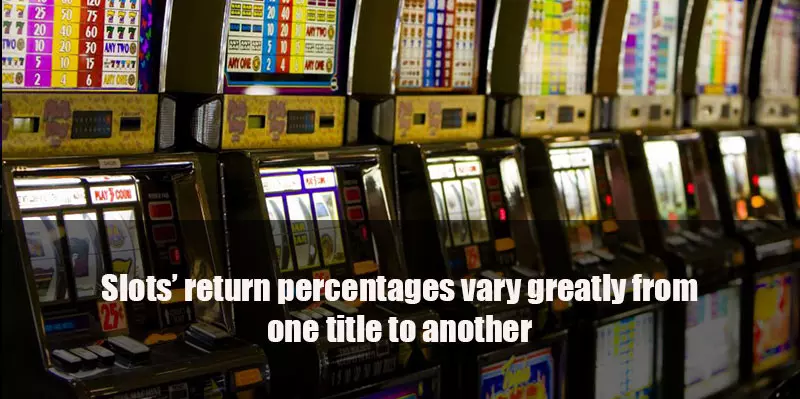 Activate All Paylines of the Chosen Slot
As we explained already, slots can have either fixed or adjustable paylines. What should be noted about modern slots is that sometimes, wagering on all paylines is a must so that players could have the chance to unlock any of the special features the game is equipped with. It goes without saying that if you decide to switch off any of the win lines, you will decrease your chances of entering the bonus games and potentially, bagging a hefty prize.
To put it in another way, making sure that all win lines of the slot are switched on is a must if you are looking to enhance your chances of getting a payout.
Gambling enthusiasts should be mindful of the fact that typically, multi-line slots that have lots of bonus features or special icons have lower odds. With this in mind, such games are likely to deliver smaller but consistent wins. The good news is that sometimes, in spite of being rather humble, such wins can add up.