Slots have earned the reputation of being the most popular game to play in both brick-and-mortar and online casinos. Their main attraction lies in the fact that the rules are easy to master so that everybody can play and potentially scoop a massive prize.
Despite the fact that slots are not as complicated as some other casino games like poker, baccarat or blackjack, those who are new to the game are still recommended to acquaint themselves with the rules of play and the basic terms used while betting on the game. It would not be a good idea to start your gaming session by blindly clicking buttons without knowing what the game is all about simply because you are most likely to end up with a drained bankroll. When it comes to casino games, slots included, knowledge always puts players at an advantage.
If you are not familiar with how slots are played, we recommend you read the following article to become better acquainted with the basic rules of play prior to making your first real-money bets on online slots.
Online vs Land-based Slots Where Is the Difference
In the event that you have played slots in a brick-and-mortar casino, you should not be apprehensive if you are about to switch to playing over the Internet. In essence, online slots function in a similar way to their land-based cousins, which leaves no room for worries that you might end up in a predicament while betting.
In spite of the fact that with online slots, all the action is handled virtually, gambling enthusiasts should be aware that no matter if they decide to play offline or over the Internet, the outcomes of the game rounds will be dictated by random number generators.
Yet, while making up your mind whether to play slots in a land-based casino or online, one of the deciding factors should be what type of gambling experience you are looking to enjoy. So, it will be best simply to ask yourself what you want your betting session to be like.
No matter which brick-and-mortar casino you will choose to play at, slots are likely to dominate its floor. Interestingly enough, on most occasions, 50% or sometimes even more of the revenues of land-based casinos are generated precisely by slots, which is not so surprising considering how popular such games are among players.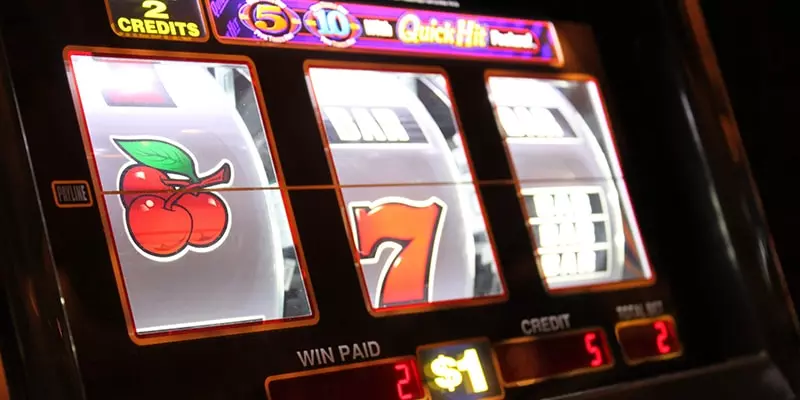 As it seems, many gambling aficionados prefer betting on slots in land-based casinos because of the unparalleled atmosphere such premises have, which is something web-based casinos fail to offer. Additionally, betting on slots offline is more likely to appeal to casino enthusiasts who enjoy the social element of this form of gambling.
The way in which slots look and feel when played over the Internet is completely different. It goes without saying that one of the keys to the success of such games remains the unmatched convenience players get to enjoy when betting on slots through their portable or desktop device.
This is an advantage that is tough to beat simply because gambling aficionados will have the chance to enjoy a few games on their favourite slot whenever they are in the mood to do so.
Another reason why many casino enthusiasts find betting on slots over the Internet a much more appealing option is that the variety of games is much wider. This is not so with land-based casinos as sometimes, players might have a hard time finding a gambling venue where their preferred slot is available. Considering how prolific online casinos are, players are unlikely to have a hard time finding a gaming site where their favourite title is offered.
While playing online, it will hit you that slots are available in spades, which undoubtedly works to the advantage of avid lovers of such games. Switching to betting on slots over the Internet makes sense also if players are looking to get more bang for their buck as virtual casinos tend to treat their customers with much more lucrative special deals.
Basic Rules of Playing Online Slots
In order to play real-money slots, new players are recommended to choose a reputable and licensed online casino operator that is well-known for its transparency and fairness to players. Once you have found one such online casino and have completed your registration successfully, you need to fund your new account by selecting one of the numerous reliable and convenient methods of payment.
It is true to say that choosing an online casino to play at is of great importance, so is picking a slot to bet on. Gambling enthusiasts should make sure that they will not opt for a slot on the spur of the moment, and instead will take into consideration the nuts and bolts of the game that has commanded their attention.
Number of the Paylines
One of the most important things casino enthusiasts need to remember about slots is that he payoffs such games hand out are built around the win lines they are equipped with. For that reason, one of the very first things they need to keep their eye on the ball is exactly the number of win lines.
Presently, most online slots contain multiple paylines. The number of the available paylines is extremely important since it corresponds to the number of winning combinations in the game. Old-school slots feature only a single payline, which is positioned across the middle of the reels. Interestingly enough, when video slots started to gain momentum back in the 1990s, such games featured a total of five paylines. What was specific about their configuration is that three of the win lines were positioned horizontally, while there was also a chevron and a v-shaped one.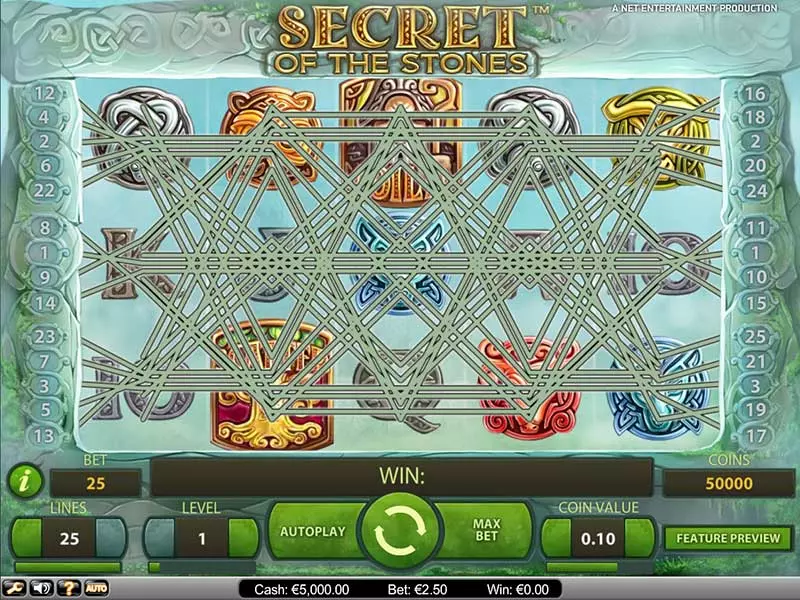 Advanced video slots, however, can have a hundred or more paylines which run vertically, horizontally, diagonally or even take on the shapes of zigzags or Vs. Yet, the bulk of the present-day slots boast 20, 25, 30, or 40 win lines, but games with a greater number of paylines are not a rarity as well.
As likely as not, at this point, you might be wondering what the presence of multiple paylines means. First of all, if the slot you have chosen to bet on has a greater number of paylines, this might open the door for scoring several wins during the same round. Additionally, gambling enthusiasts will get to enjoy a much greater range of betting opportunities.
What multiple win lines do for the creators of slots is to give them much greater freedom when it comes to the volatility and hit frequency of the games they design.
If you are a total novice in betting on slots, you need to know that the payoffs you might potentially walk away with will be determined by the number of coins you have decided to put on a stake per line, and of course, the combination of identical characters that has appeared.
Slots Void of Paylines
Interestingly enough, slot lovers might also stumble upon games in which there are no win lines or at least not regular ones.
In spite of the absence of win lines, gambling enthusiasts still need to align identical symbols from the leftmost to the rightmost reel so as to bag a payout. As you might already know, scatter icons are among the most common special characters most present-day slots boast. As is often the case with such special icons, they award a payoff, given that least three of them have appeared together across the reels.
It turns out that such an approach is applicable to slots as well, which resulted in the creation of games where no win lines are utilised. What is specific about such games is that the wagers players place will not buy them paylines but reels instead. While betting on such games, players will collect a payout, on condition that identical characters line up from the leftmost to the rightmost reel and only on adjacent reels.
In essence, such games are popular with casino enthusiasts also as slots that provide 243 ways to win.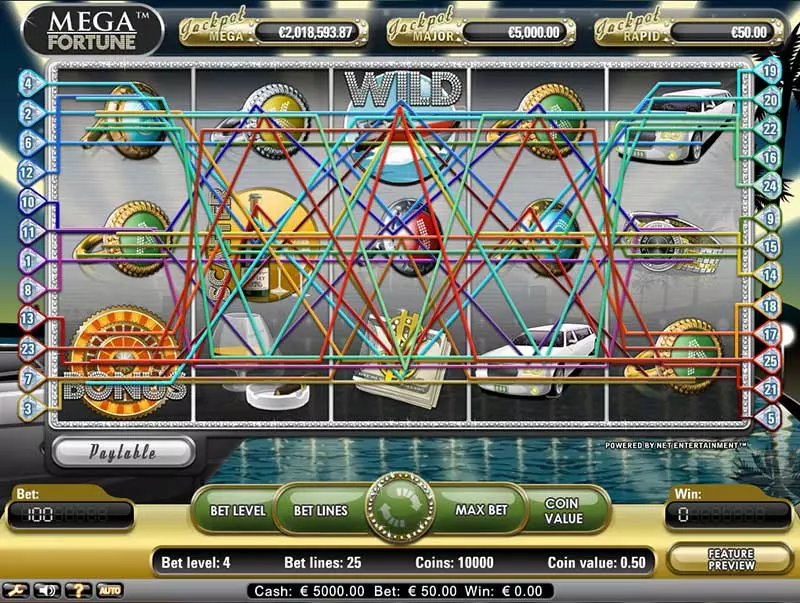 Placing Bets
Prior to placing their first real-money bets, slot novices should also check their preferred game's paytable. There, they will be able to find all the information they need, regarding the payout amounts for each winning combination of symbols and the set of icons that activate special features like free spins or other game-specific bonus rounds. Furthermore, the paytable of the slot will provide information about its special symbols, the reels on which they can show up, and the role they are assigned.
If you want to figure out what the RTP of the slot you have chosen is, once again, you will need to inspect its paytable. The reason why gambling aficionados should inspect the paytable of the slot and check out the number of the paylines is that in this way, they will be able to figure out what payouts they should expect to collect depending on the number of paylines they have activated and the chosen coin value.
The next thing players need to do is select their coin value. Coin denominations of slots are typically smaller, compared to other casino games, as they range between £0.01 and £2.00. The available coin denominations are among the slot characteristics that should be examined first and as you might already know, the coins indicate what amount you will stake per each active win line. Paying attention to the available coin denominations is vital as in this way, players will be able to figure out what amount will be deducted from their bankroll per game round.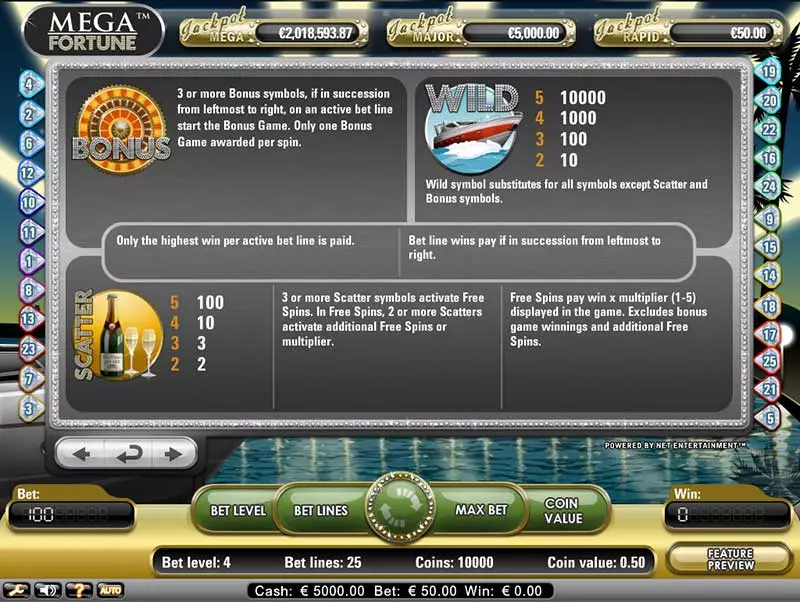 Players should remember that if the coin denomination they have opted for is £0.01, this does not mean that this will be the amount of their stake. What they should bear in mind, however, is that if the slot has 100 win lines for example, and they are all activated, the amount they will eventually put on a stake will be £1.
When it comes to progressive slots, it is generally recommended to select the maximum bet amount because this would make you eligible for the progressive jackpot. Yet, this might not always be the case with all slots that come with constantly-increasing prizes, for which reason gambling enthusiasts are advised to check this out before they get down to betting.
Then, players are required to select the number of lines they wish to activate and click on the Spin button to set the reels in motion. You can either wait for the reels to stop spinning on their own or click on the button again to stop them yourself. When the reels stop, you will be paid out depending on the symbols that have lined up on the active paylines.
Many video slots have a number of useful features that enhance players' gaming experience. For example, if you activate the Quick Spin feature, you will be able to play the game at a much faster pace. The Autoplay feature, on the other hand, allows the online slot to automatically play through a predetermined number of spins. Usually, players can adjust the settings so that Autoplay gets deactivated whenever they win or lose a specific amount of money.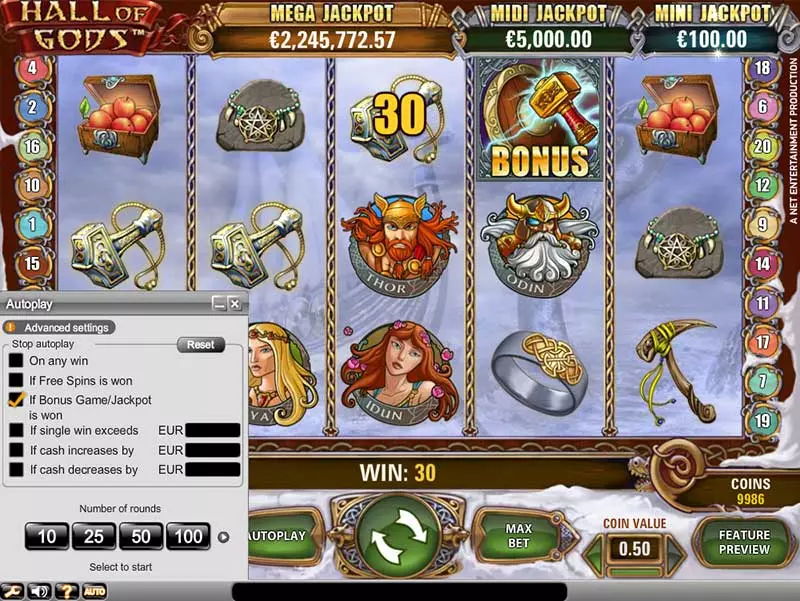 Choosing the Best Online Slots
Players, who are new to spinning the reels online, should remember that great animations and visual appeal are not the only criteria to look for when choosing an online slot. There are several other important things to consider before you make a bet.
When choosing a slot game, players are recommended to always check its expected Return to Player percentage. As was mentioned above, the RTP is often included in the paytable for the respective slot. Some online casinos, however, publish extensive lists with the RTPs of all games available on their websites. The payout percentage matters because it indicates how much the casino operator pays out in the form of winnings.
For example, if the RTP of a given slot is 98%, this means that the game will potentially pay out £98 per every £100 players have wagered. The remaining £2 are collected by the casino and represent the house edge for the game. Obviously, it would be better to opt for a slot with 98% RTP than one with a payout of 96%. This, however, does not mean that players can always expect a 98% return of their wagers. The payout percentage is spread over prolonged periods of time and thousands of players.
The number of paylines also plays a crucial role. It goes without saying that players should look for slots that have a greater number of paylines as this means there are more winning combinations, which increases one's chances of collecting a prize.
The slots' features also need to be taken into account. It would be best if you choose slots that boast lucrative features such as bonus spins, multipliers, scatter and wild symbols as those can render your gaming experience more rewarding.
Choosing a slot that has a progressive jackpot attached to it is always a good idea. With such games, the jackpot grows incrementally because a small percentage of each wager goes towards the pot. Often, progressive jackpots can reach millions of pounds which makes them well worth your time.
However, it is worth mentioning that progressive slots normally have a lower payout percentage, so players should avoid betting on them all the time. Nevertheless, it is a good idea to keep an eye on progressive slots and join in whenever the jackpot has escalated to a hefty amount of money.
Depending on their preferences and style of play, gambling enthusiasts might put great emphasis on the theme of the slot they are about to start betting on. When this criterion is concerned, slot mavens will be spoiled for choice as there are games that are built around movies, fairytales, mythology, sports, aliens, and fruits, to name just a few.
Gambling enthusiasts who would like to switch to betting on slots on the go should make sure that the chosen game works without a glitch across tablets and smartphones. Fortunately, gambling enthusiasts who enjoy betting on the move are unlikely to end up disappointed as most of the time, these games impress with their graphics, bonus features, and speed. So, if mobile gambling is your scene, you should also consider the way in which the preferred game looks and feels on portable devices.
How the House Gains Its Advantage over Players in Slots
One of the most important things gambling enthusiasts need to bear in mind not only when betting on slots, but while playing any other casino game is that the house makes it profit simply by not providing payouts for winning stakes at true odds.
This can be illustrated by taking as an example roulette, and more specifically, the American-style games in which the true odds against each of the numbers to appear are 37 to 1. Yet, when wagers made on a single number are resolved as winning ones, gambling aficionados will be paid out at the rate of 35 to 1, which differs from the above-mentioned rates.
In spite of the fact that the possible outcomes of each spin of the reels are much more plentiful when compared to roulette, the way in which the odds of slots function is pretty much the same. As you might already know, when slots are concerned, on some occasions, the possible combinations might exceed several thousand. When the payoffs each winning combination delivers are added to the mix, this will help establish the odds of the specific game.
It goes without saying that determining the odds of slots is much more complicated in comparison with the odds of table games for the simple reason that with slots, the possibilities are much more copious.
When it comes to the early-day slots that had only three reels, and there were a total of 10 icons that can show up on each of the reels, the possible combinations were a total of 1,000. The quantity of the possible combinations is boosted further in games where each of the reels features 20 icons.
Things changed even more when the advancement in technologies made it possible for software developers to dictate reels what number of stops to have.
As far as slots we all know today are concerned, things are further compounded because of the presence of random number generators that increase the quantity of the possibilities even more. Not to mention the fact that for their most part, modern-day slots boast a much greater number of icons. Needless to say, the multitude of win lines also sophisticates the maths that have to do with the odds of the game.
Something essential casino enthusiasts should be mindful of is that slots that go hand in hand with progressive jackpots are much more volatile and return less when compared to slots that offer rather moderate wins are concerned.
While singling the slot games available out there out, gambling aficionados should also bear in mind that games that are equipped with pick'em bonuses are far more volatile when compared to slots that award free spins.
The volatility is something that should dictate players' choice of slots depending on the objectives they have set. Thus, if you are after more substantial wins, and you do not mind experiencing bigger losses, then high-volatility slots might be your scene.
If the idea to spend more time spinning the reels as smaller wins will incur more frequently appeals to you more, low-volatility slots are likely to work best for you. What should be noted about such slots is that although it is not impossible to get a windfall, hitting such prizes will be a rarity.
Tips for Playing Online Slots
Before they get down to making real-money wagers on any casino game, slots included, players need to determine the size of their bankroll for the betting session. Proper bankroll management is essential as it prevents players from recklessly wasting their funds. As a general rule, you need to set aside a sum you are comfortable with losing. It would be a wise idea to open a separate bank account for gambling purposes only. This way, you will not be tempted to spend money should be used for utility bills, food, rent, and so on. It is also recommended to play slots that fit within your gambling budget. For example, if you have set aside a bankroll of £50, it would not be wise to play £10 per spin.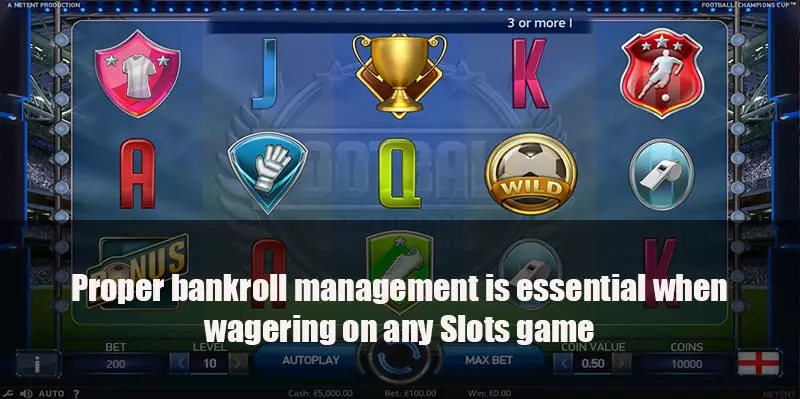 Slots may be simple to master, but it is still advisable to check the rules before you start playing. With some slots, there are additional rules you need to be familiar with. Usually, players can choose the amount they wish to put on stake by selecting a specific coin value and adjusting the number of coins they want to wager per spin. As far as jackpot losts go, If you want to become eligible for the progressive jackpot, you are often required to play the maximum number of coins per spin. In some instances, players are even required to play with a higher coin value.
Choosing a slot with more paylines is a good idea because it boosts your chances of turning a profit. More paylines translates into better chances of hitting a winning combination. Most of the time, players can also choose how many lines to activate. More active paylines might cost you more coins per spin, but it is definitely worth it.
Also, when you are playing slots online, you can boost your bankroll and extend your gaming session by claiming bonuses or participating in ongoing promotional offers. Many reputable online casinos reward their loyal players with free spins on selected slots or give them reload bonuses each time they deposit funds into their accounts.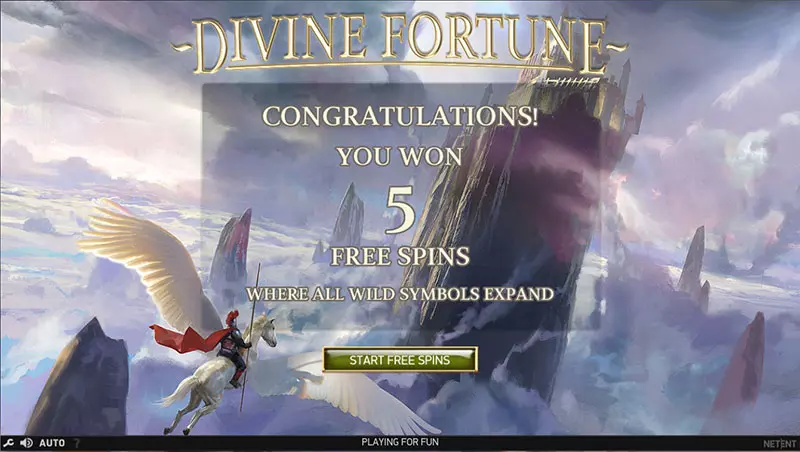 Another way to boost the size of your bankroll is by collecting Comp Points each time you make a real-money wager. The points can be exchanged for cash or free credits to play with. But before you claim a bonus, make sure you have read the casino's terms and conditions page. Typically, players are expected to cover specific wagering requirements before the winnings they have accumulated with their bonuses become withdrawable.
With this in mind, slot mavens are advised to be constantly on the alert for rewarding promotional deals.
It is essential to remember that when it comes to slots, the results of the spins are always governed by a random principle. The outcome of each spin is not connected to the spins that precede or follow it. While betting on slots, it all comes down to luck, and there is no way for players to predict with certainty whether they will win or lose.
There are slot systems that are described as a fool-proof means of winning for players who follow them. The trouble is that such claims are simply misleading. The outcome of each slot spin is governed by a Random Number Generator, which ensures tht the spins are completely unbiased. Since there is no discernible pattern, following a given system will not help you win or increase the likelihood of hitting a winning combination.
Most of all, players need to remember that the casino always has a built-in advantage over them and there is no way to beat it. The most important thing is to enjoy yourself when you spin the reels without having unrealistic expectations in regard to your profits.