Online slots are a favourite among casino players which can be attributed to their dynamic pace and the high entertainment value they offer. Slots stand out with a great number of winning opportunities, while their rules are quite easy to learn, even by players who lack previous experience.
Due to their immense popularity, slots have become somewhat of a staple in both landbased and online casinos. As a matter of fact, they constitute a considerable part of the gaming collections of all well-known online casinos in the industry. Hundreds of enticing slots are available online and each game boasts a unique theme and features. There is something to meet all interests and preferences. With so many options to choose from, the only difficulty lies in deciding which online slot to try out first.
Top Online Casinos
Types of Online Slots
When it comes to slots, online gambling operators offer even greater diversity than brick-and-mortar casinos. Each game has its own unique characteristics and payout table. Some slots go hand in hand with life-changing progressive jackpots, while others offer a variety of special features such as bonus spins and multipliers whenever the player succeeds in hitting a specific combination of symbols on the reels.
The fantastic graphics, animations and sound effects further add to the entertainment value of online slots. The convenience of playing online is not to be underestimated, either. Slots can be divided into several basic categories. These will be discussed in further detail below.
Classic Slots
Players, who prefer simplicity over excess, are recommended to give classic slots a try. This variety comes the closest to the original slot machines that were first introduced to landbased casinos. Classic slots contain three reels and in most cases, feature only one horizontal payline which stretches across the reels.
However, some 3-reel slots that are available online might feature three, five or more paylines. For instance, Microgaming's classic slot Break Da Bank features three reels with five different paylines. Another example would be Playtech's slot Chinese Kitchen where players are granted the opportunity to play three reels with eight different paylines.
Classic slots often incorporate fruits like cherries, lemons and oranges as symbols on the reels. Other symbols may include bars, lucky sevens or bells. This simplified slot variety lacks in terms of extra features, but on rare occasions, some 3-reel slots might include bonus game rounds and even wild and scatter symbols.
The simplified design works to the advantage of inexperienced slot players. However, 3-reel slots generally offer a more limited number of betting options and are preferred predominantly by players with tighter budgets. The betting range is often restricted to two or three different coin values.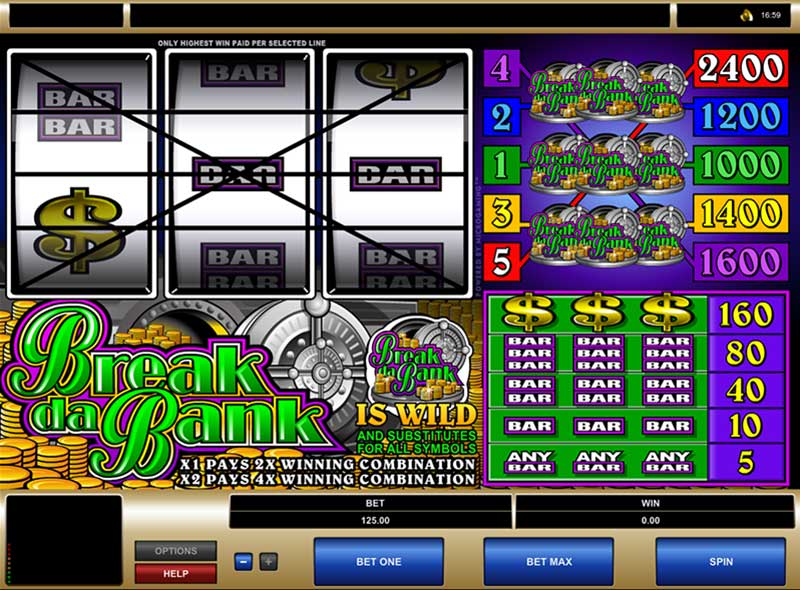 Multi-Payline Slots
Slots with multiple paylines feature more than three reels. While this variety offers a greater entertainment value, multi-line online slots are more complicated which often confuses inexperienced casino players.
The number of paylines can range between nine and one hundred. In this variety, the paylines are not only horizontal. They can be vertical, diagonal, zigzagging or V-shaped. Slots with multiple paylines make it possible for more than one winning combination to appear simultaneously. Also, there is a much wider range of symbols which typically are related to the slot's theme or story.
The number of betting options available is greater as players get to choose how many of the paylines to activate. In most cases, the minimum coin value is only £0.01, while the upper limit rarely exceeds £1.00 per active line.
Slots with multiple paylines are suitable for both risk-averse and more daring players. If your budget is tight, it is recommendable to spread your total bet amount over all available paylines instead of wagering a higher amount on a few lines. This will not only add some extra excitement to the game, but will increase your chances of hitting a winning combination.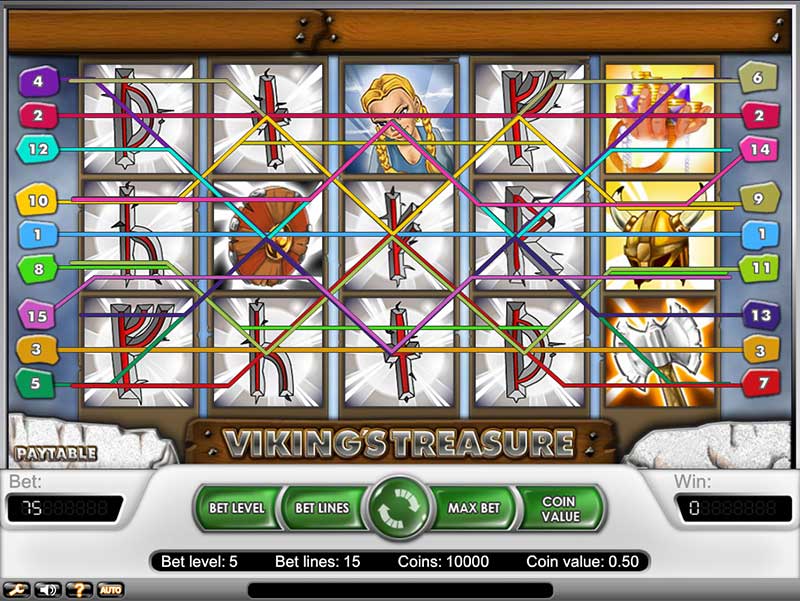 Slots with Bonus Games
Slots which contain bonus games and special features are exceedingly popular among fans of the game. This slot variety typically incorporates a bonus game which gets activated whenever specific symbols or combinations of symbols are spun on an active payline. The bonus game agrees with the overall theme and story of the slot.
When the bonus game is activated, players are required to perform a specific action. Sometimes, this has to do with collecting points in order to earn an additional prize or choosing from several objects. With some bonus games, players need to select one of five treasure chests that appear on the screen and each chest corresponds to a specific amount of money.
But bonus symbols do not necessarily unlock a mini game. Some symbols can trigger a predetermined number of free spins players are not required to pay for. Many advanced slots make it possible for players to "retrigger" the bonus game or in other words, to launch it all over again. The "retriggering" feature enjoys a tremendous popularity among slot fans because it often results in more substantial wins. The free spins can also be retriggered whenever the same combination of symbols that has triggered them in the first place is activated again during the round of bonus spins.
Bonus slots also contain other useful features, like multipliers, scatter and wild symbols. These symbols significantly increase players' chances of turning a bigger profit. Wild symbols act as substitutes for a missing symbol that is required for the completion of a winning combination. Scatter symbols are hugely popular among players – whenever they appear on the reels, a bonus game or a round of free spins are activated.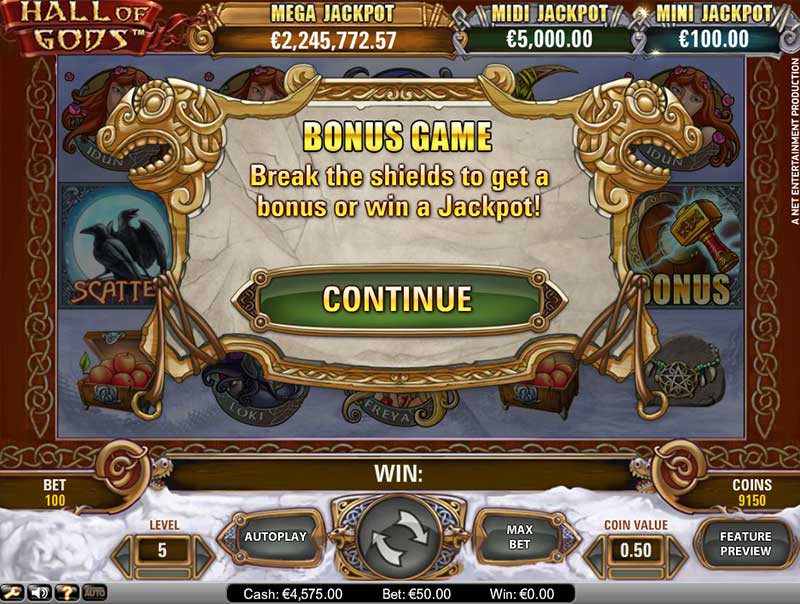 3D Slots
Some gambling software providers, like NetEnt and Betsoft, have introduced 3D slots to their portfolios. Many players tend to favour 3D slots, which is to be attributed to their superb graphics, great animations, enhanced sound effects and interesting features. However, playing 3D slots online requires a decent internet connection speed if you wish to enjoy your gaming session to the fullest.
3D slots boast a wide range of themes. Some were inspired by popular movies like Terminator and Bridesmaids, while others feature all-time favourite characters from well-known comic series.
Players may also notice some 3D slots have more complex storylines and require them to unlock different levels in order to move to the next round of the game. An example would be NetEnt's Aliens 3D slot (based on the popular blockbuster), where players are presented with the opportunity to complete three different levels – the Search, the Encounter and the Hive.
Similarly to standard video slots, 3D slots are figuratively bursting at the seams with great features. Players can benefit from rounds of free spins, wild and scatter symbols as well as multipliers, designed to make their experience more rewarding.
One key feature of 3D slots is cross compatibility. Slots that fall into the 3D category can be played on both desktop and mobile devices. Leading software suppliers like NetEnt have developed 3D slots that run smoothly on smartphones and tablets, based on Windows, iOS and Android. Also, the screens of such mobile devices have a much higher pixel density which renders the graphics of 3D slots clearer and more pleasing to the eye.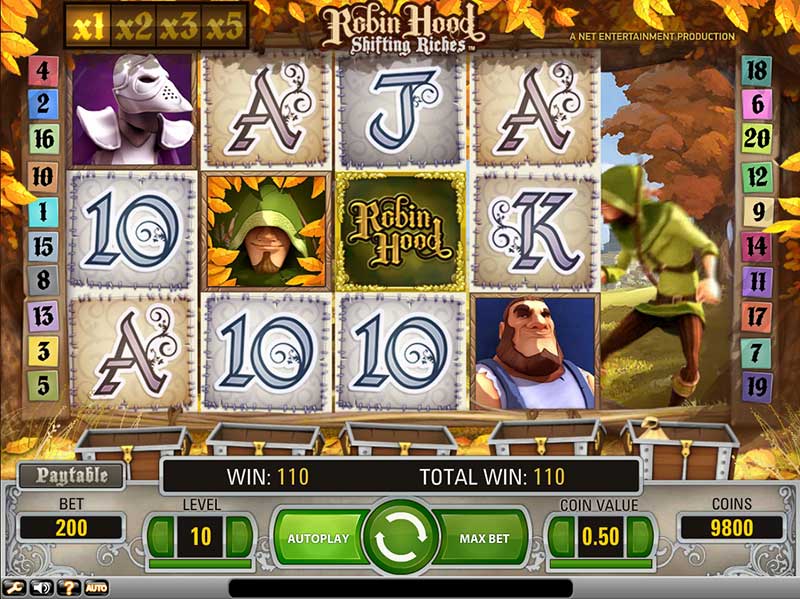 Progressive Slots
Players are likely to find this type of slots in all established online casinos. As the name itself suggests, such slots have a massive progressive jackpot attached to them which grows incrementally. A small percentage of all players' bets goes towards the overall pot. When one lucky player wins the life-changing prize, the jackpot starts accumulating all over again from a predetermined amount, called the seed.
Some progressive jackpots are linked only to an individual slot at a single casino. Others are shared between several online gambling operators that utilise the same software. It is worth mentioning progressive slots offer fewer regular wins in order to balance out the potential of somebody winning the massive prize. However, this fact plays a role only in the long term, so your bankroll will not dwindle down as quickly as you may think.
All progressive slots share a common feature, called a jackpot metre, which allows players to keep track of the sum that has accumulated at any given moment. This can be rather useful since players can join the game with their bets at a point when the jackpot has escalated to millions of pounds.
However, there is one important thing to consider before you decide to give progressive slots a try. Please note you are required to play with the maximum bet amount if you wish to qualify for the massive prize. If you fail to bet the maximum amount and hit the combination that triggers the jackpot, your payout will be much smaller.
Despite this requirement, progressive slots are well worth your time. In 2015, Microgaming's Mega Moolah progressive slot even made it to the Guinness Book of Records when one lucky player triggered the mind-blowing prize of €17,879,645 (or £13,209,300).