Bank transfers are among the oldest methods to move funds electronically from one person or entity to another. The process involves transferring money between bank accounts and is also referred to as "credit" or "wire" transfer. Bank transfers have greatly evolved in the past decades. Today, one only needs an internet connection, an online banking account, and a computer (or even a mobile device) in order to process a bank transfer.
Prior to the introduction of electronic wallets, bank transfers were among the best options available to players, who wanted to boost the balance of their online casino accounts. The bank transfer's popularity has declined after the rise of online payment processors like Neteller, Paypal and Skrill, yet many players prefer to use them to this day since bank transfers allow for greater deposits to be made and are generally considered a risk-free payment method. How Does a Bank Transfer Work?
Sending money via a bank transfer often can turn out to be a bit time-consuming. First of all, players are required to have an online banking account at their financial institution, at least, if they wish to be able to initiate a bank transfer from the comfort of their surroundings. Otherwise, they would have to visit their bank in person to send the money.
Then again, certain pieces of information need to be at hand to initiate the transfer. This includes the bank account numbers of both the payer and the payee, their names and the banks' address. The BIC and IBAN codes of the payee (in this case, the online casino) also need to be provided in order to make the transfer. If you are looking to receive money via bank transfers you will need to provide your bank's BIC (also called SWIFT) code as well. Please note, it is advisable to ensure your bank allows for incoming and outgoing international transfers in advance.
Once the payer has this information readily available, they can proceed with the transfer itself. The payer, or in this case the player, must instruct their bank to transfer the payment. This can be done via online banking, telephone, or even in person in a brick-and-mortar bank.
The player's bank will verify the transaction and contact the bank of the online casino, which in turn should verify and confirm the transfer details. Most players steer clear of using bank transfers as generally they require more time to complete due to this verification process – in many cases, between several hours to five business days, sometimes even longer. That is why some gaming enthusiasts opt for depositing via credit/debit cards or third-party payment processors like InstaDebit or Trustly, among others, because the transactions are carried out immediately.
In most general terms, we can distinguish two types of bank transfers – international and domestic. If you wish to send a deposit to an offshore online casino, based on the territory of another country, do have in mind you will incur much heftier fees for your international bank transfer.
Watch Bank Transfer Video
Depositing at Online Casinos via Bank Transfers
If a given player wishes to fund their account via a bank transfer, they need to select this type of payment in the Cashier section of their online casino first. Then, they will be redirected to a page containing all the information, necessary to initiate the bank transfer, such as the casino's IBAN and SWIFT/BIC codes. Another option is to contact a member of the support team and request the casino's bank account details.
Once you have the necessary information, you can either visit your bank in person or opt for initiating the transfer via your online banking account. If you decide in favour of the second option, you simply need to fill in the online banking form correctly and confirm the transaction. You will be notified via email as soon as the online gambling provider has received the money.
Withdrawals with Bank Transfers
Some web-based casino operators support bank transfers as a withdrawal method as well. The procedure closely resembles that of depositing via a bank transfer – the player is again expected to provide their banking and personal details, such as their name, bank account number and SWIFT/BIC code. However, some banking institutions often impose higher fees for processing international bank transfers, not to mention the money will end up in your bank account in several business days.
If you are looking for a more time-efficient method to cash out your winnings, it is recommendable to contact the casino's support team and discuss suitable alternative ways to withdraw the funds to your bank account.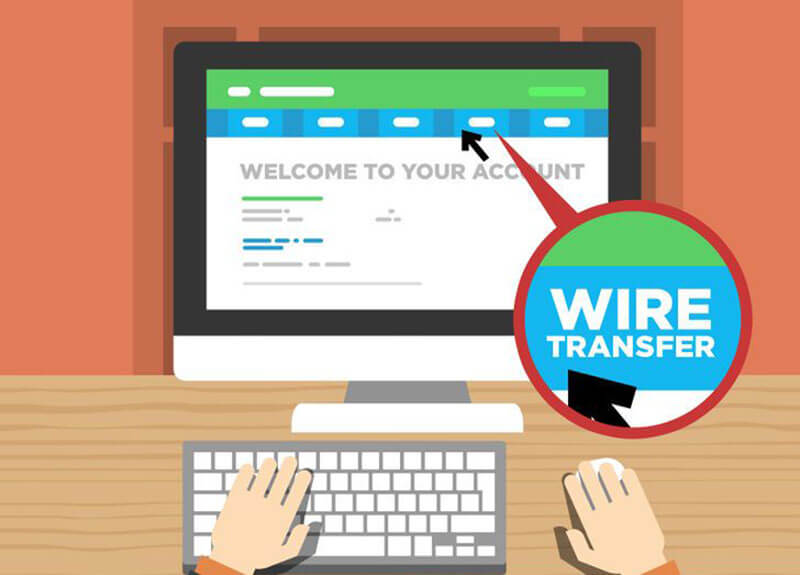 Fees and Security
Since bank transfers involve moving money from one bank account to another, the fees vary depending on the online casinos one plays at and the banking institutions, which process the transactions. More importantly, the fees for processing international bank transfers are much higher compared to those, imposed on domestic transactions of this type. That is why players are advised to contact their banking institutions and request further information prior to initiating a bank wire transfer to avoid the costly surprises in the end.
As far as security goes, bank transfers are largely considered a reliable and safe method to deposit and withdraw funds to and from one's online casino account. After all, it is your banking institution that carries out the transaction and no sensitive information is shared with third parties in the process. Of course, it is of utter importance to register an account at a dependable and legitimate online gambling provider. Typically, licensed casino operators take the necessary measures to protect their players from fraudsters and utilize reliable encryptions to "hide" all sensitive information concerning the transaction.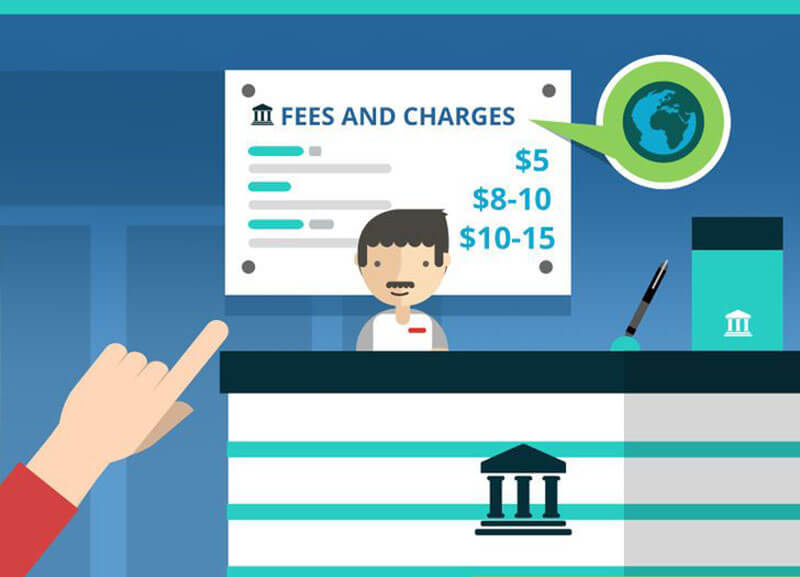 Advantages of Using Bank Transfers at Online Casinos
The number one advantage of using bank transfers as a payment method at your favorite online casino is security – no third parties are involved in the transaction, which takes place between the banks of the player and the online gambling operator. Accessibility is yet another benefit of using the method as many online casinos support payments via bank transfers.
Yet another advantage results from the fact players can both deposit and withdraw via bank transfers, which is not the case with some other payment solutions like prepaid vouchers and certain credit card brands.
Last but not least, bank transfers are usually high-rollers' payment method of choice as financial institutions rarely, if ever, impose limits on the sums one can send or receive.
Disadvantages of Using Bank Transfers at Online Casinos
Bank wire transfers have several serious downsides despite being one of the oldest methods to move money between bank accounts. Many players deem this method inconvenient because the payments are not processed instantly. In fact, players are forced to wait between several hours and several business days until the money is at their disposal. Note that this applies to both deposits and withdrawals, carried out with this method.
Then again, the expenses associated with this payment solution are not to be underestimated, either, as financial institutions often charge exorbitant (and flat) fees for processing deposits and withdrawals via bank transfers. Of course, it depends on your bank's individual policy, but in some cases fees have reached £30.
Finally, players who consider using bank transfers as a deposit method must bear in mind chargebacks are virtually impossible with this payment solution.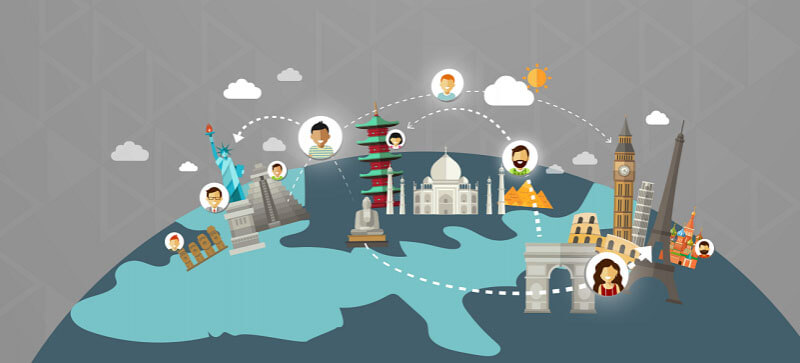 Conclusion
Despite their disadvantages, bank transfers are still widely used by online casino players who insist on safety, first and foremost. However, more often than not, they are slower to process and involve hefty fees which cause many gaming enthusiasts to look for more time-efficient, flexible and affordable methods of payment to transfer funds to and from their online casino accounts. Notwithstanding their declining popularity, bank transfers continue to be accepted by a great number of reliable and licensed online casino providers.